'The Nun II' – Valak Goes On a Killing Spree in New Clip
This new The Nun II clip shows what Valak has been up to, and it's downright murderous.
This story of possession and murder starts with the Warrens discovering a powerful demonic force named Valak while investigating the Amityville murders in The Conjuring 2. The 2018 spin-off goes back on the timeline to find the source of the evil.
A priest and a novice nun named Irene, nearing her final vows, are sent by the Vatican to investigate the death of a young nun in a Romanian convent. There, they confront a malevolent force in the form of a nun. Sister Irene barely makes it out with her life.
Taissa Farmiga's Sister Irene is back in The Nun II. It takes place in 1956 France. Strange things start happening at Catholic schools. A priest is murdered, and it seems an evil is spreading. Valak is back, and the demon is killing priests and nuns across Europe. Irene is called to help due to her experience with the demon. Can she send the evil being back to hell this time?
This preview gives a new, creepy look at what the sister and her compatriots are up against.
The Nun II Cast and Details
Taissa Farmiga returns as Sister Irene, joined again by Jonas Bloquet and Bonnie Aarons. Newcomers include Storm Reid (The Last of Us), Anna Popplewell (The Chronicles of Narnia trilogy), and an ensemble cast of international talent.
Michael Chaves (The Conjuring: The Devil Made Me Do It) directs. The screenplay is by Ian Goldberg, Richard Naing (The Autopsy of Jane Doe), and Akela Cooper (M3GAN, Malignant). Franchise creator James Wan is producing.
1956 – France. A priest is murdered. An evil is spreading. The sequel to the worldwide smash hit follows Sister Irene as she once again comes face-to-face with Valak, the demon nun.
The Nun II screams its way into theaters on September 8th.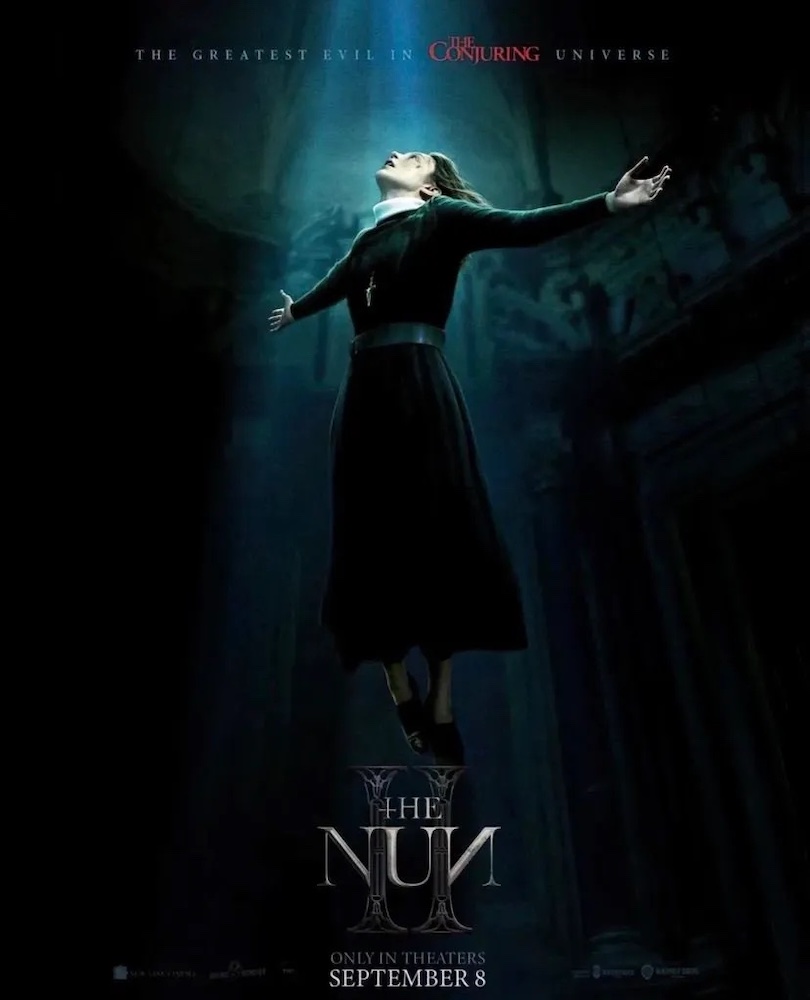 ---