'Invincible' Season 2 Villain Angstrom Levy Revealed in New Images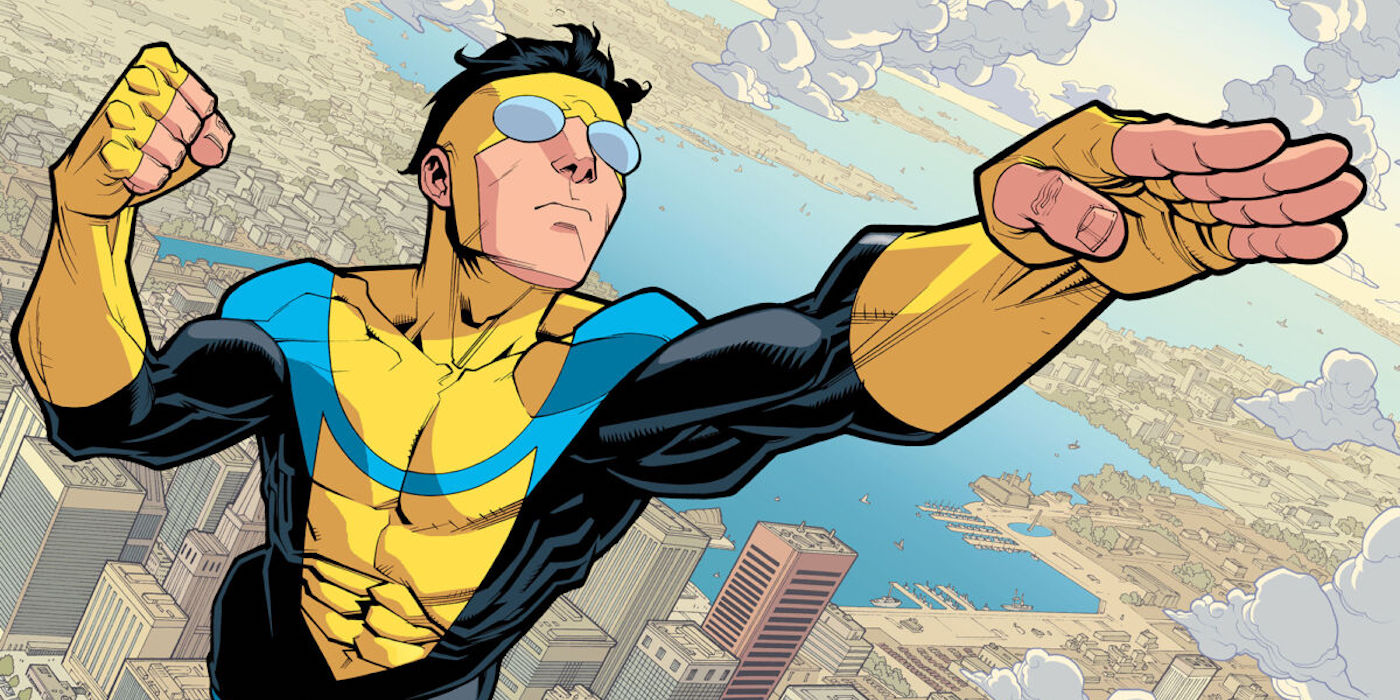 Mark is taking on a new villain in Invincible Season 2 to prove himself. Check out Angstrom Levy's new animated look.
Fans have been waiting two years for news. After the success of the first season and a fan campaign, Amazon renewed Invincible for a second and third season. There's still a lot of story after that cliffhanger. If they're staying close to the comic, get ready for more Sequids, a new big bad, and following Omni-Man to the outer reaches of space.
This season is split in two, with the first half coming out in November and the second coming out in early 2024. It's one of the more annoying things streamers have started doing with popular shows (I'm looking at you, Netflix).
Creator Robert Kirkman has said there are reasons beyond keeping fans subscribed for an extra month or two. Part of it deals with a long production period; the other is the story. The comic creator thinks we might need an emotional break after the first half's finale.
A New Threat – Angstrom Levy
This season brings in a new villain for Mark to fight, an arch-nemesis from the comics. All I can say without spoilers is that Angstrom Levy has portal-creation powers that allow him to travel to alternate dimensions. He's a complex character that you may find yourself rooting for at times. Angstrom is the perfect choice for where we are in the story.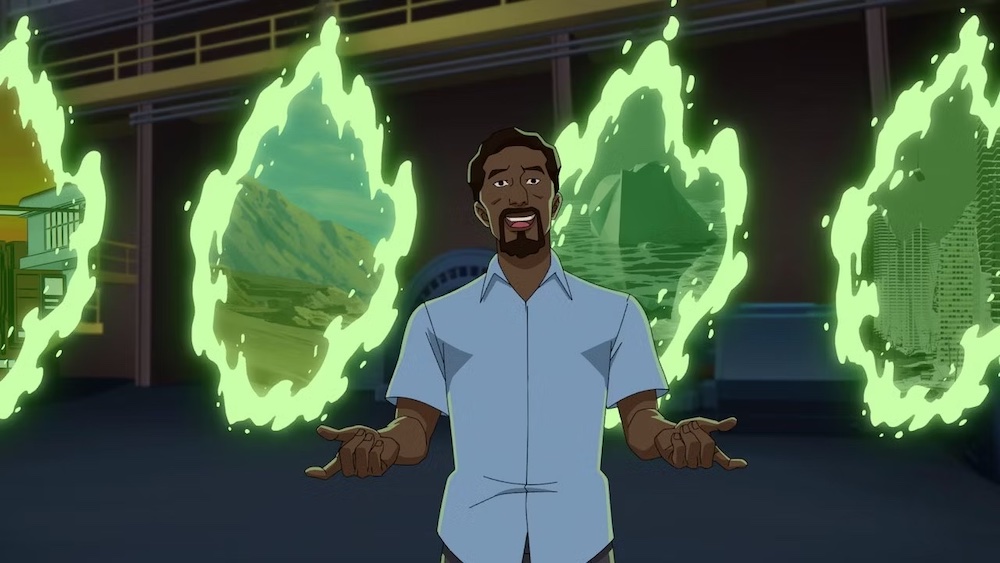 "This is a character that kind of comes in at a time when Nolan is gone and really becomes a Mark-centric villain and is one of the first villains that really put Mark through his paces and showed him as a capable superhero…. Angstrom Levy is another big part of that, just showing Mark as a capable superhero who can stand on his own and to really give people a sense of what this show really is about."

– Robert Kirkman via IGN
The character is voiced by Sterling K. Brown, who you may know from Black Panther and This is Us. Kirkman praised the actor's range and the sensitivity he brought to the role.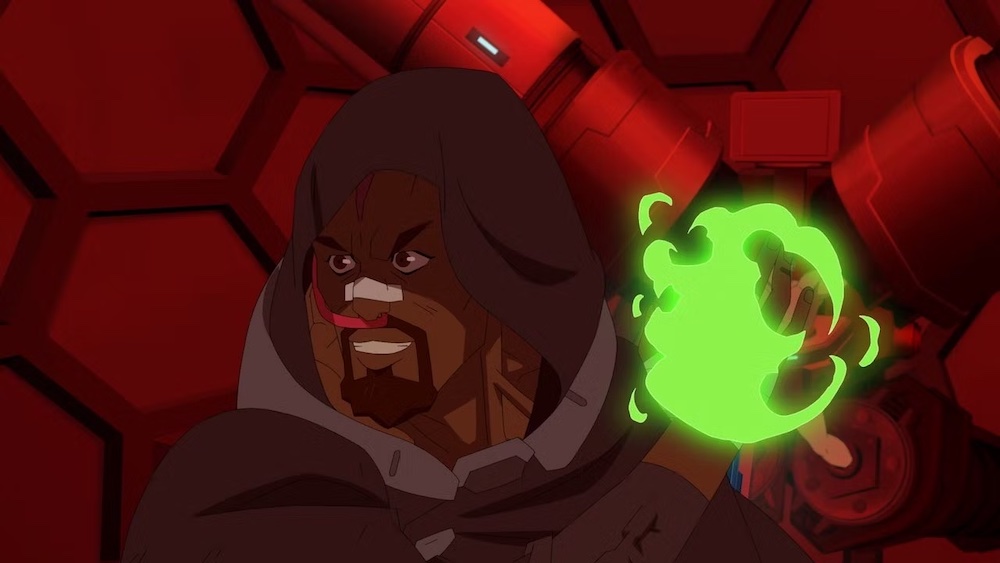 Invincible Season 2 Cast & Details
This season's voice cast includes Steven Yeun, with Sandra Oh, Zazie Beetz, Walton Goggins, Gillian Jacobs, Jason Mantzoukas, Zachary Quinto, Seth Rogen, and J.K. Simmons. Joining the Season 2 cast are Sterling K. Brown, Peter Cullen, Rob Delaney, Calista Flockhart, Tatiana Maslany, Ben Schwartz, Lea Thompson, and more.
Based on the groundbreaking comic book by Robert Kirkman, Cory Walker, and Ryan Ottley, the story revolves around 18-year-old Mark Grayson, who's just like every other guy his age—except his father is (or was) the most powerful superhero on the planet. Still reeling from Nolan's betrayal in Season 1, Mark struggles to rebuild his life as he faces a host of new threats, all while battling his greatest fear – that he might become his father without even knowing it.
Invincible Season 2 arrives on Prime Video on November 3rd.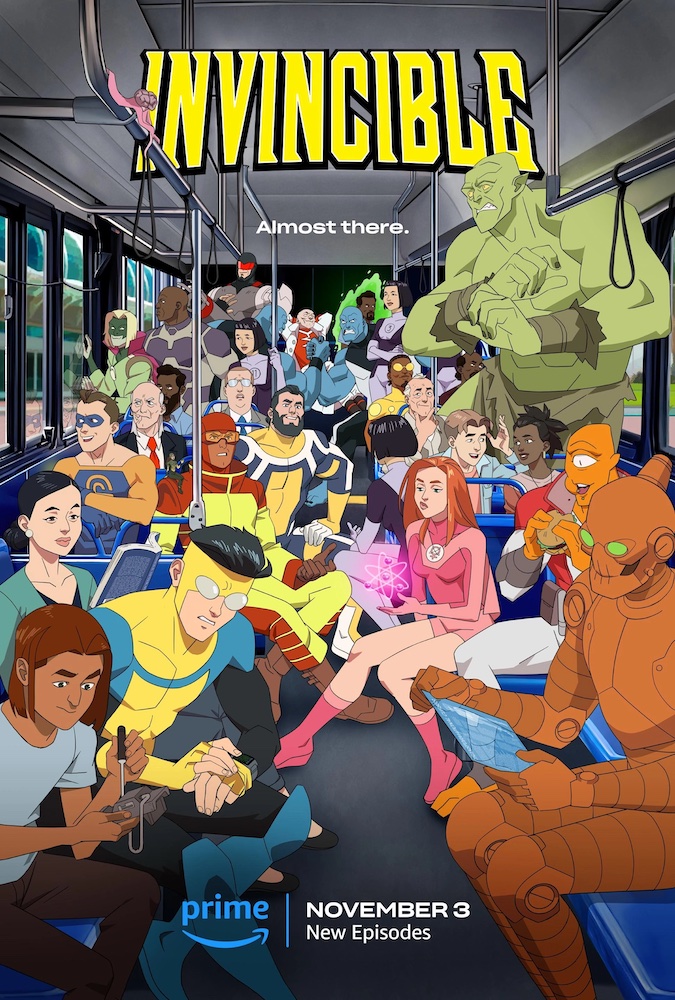 ---