'Loki' Season 2 Teaser Shows the Trickster God Glitching Chaotically Across Time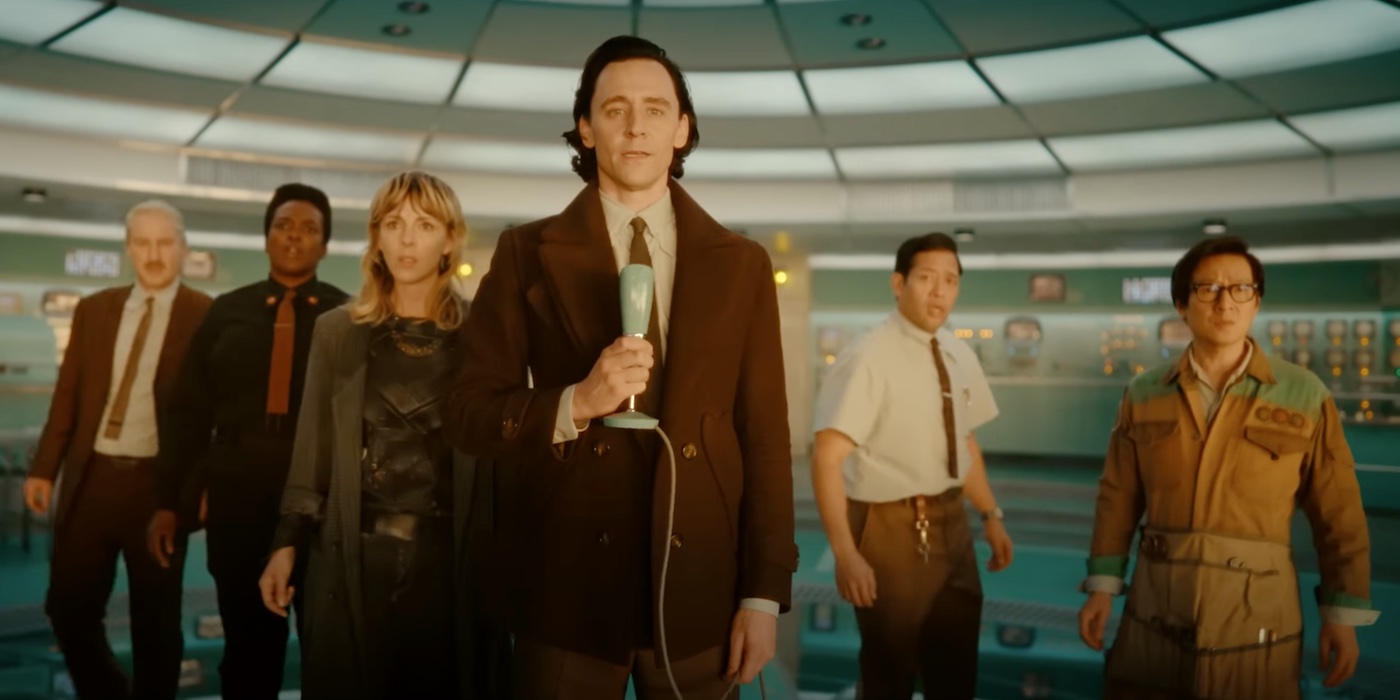 The God of Mischief has more than Kang the Conquerer to contend with in Loki Season 2.
Thanks to Sylvie's actions at the end of Season 1, Kang has taken over the TVA. The battle to save the agency from the time-traveling conquerer (and his variants) will challenge Loki in ways he hasn't encountered before. He will have to fight to save the organization and against it simultaneously. That's going to take traveling across time, looking for lost comrades, and dealing with other variants of Kang.
On top of all of that, the trickster is uncontrollably slipping through time, and he doesn't know why or how–and it's causing him to be even more unstable and chaotic than usual.
A few things I noticed in the time jumps:
Brad Wolfe, aka Zaniac, is a character from Thor that has connections to  Dormammu. He was seen briefly in the first S2 trailer in a TVA jumpsuit.
It looks like we're going to be getting a lot of Victor Timely. He's a divergent version of Kang, who poses as an industrialist in early 1900s Wisconsin. I'm curious why they went with this variant out of all of the Kangs they could choose from.
Loki Season 2 Cast & Details
"Season 2 picks up in the aftermath of the shocking season finale when Loki finds himself in a battle for the soul of the Time Variance Authority. Along with Mobius, Hunter B-15 and a team of new and returning characters, Loki navigates an ever-expanding and increasingly dangerous multiverse in search of Sylvie, Judge Renslayer, Miss Minutes and the truth of what it means to possess free will and glorious purpose."
The new season brings back Tom Hiddleston as Loki, Sophia Di Martino as Sylvie, Owen Wilson as Mobius, Gugu Mbatha-Raw as Judge Renslayer, Wunmi Mosaku as Hunter B-15, Eugene Cordero as Casey (your favorite TVA desk jockey that keeps infinity stones in his desk drawer), Tara Strong as Miss Minutes, and Jonathan Majors as Kang the Conqueror.
Newcomers include Rafael Casal (Blindspotting), Kate Dickie (Game of Thrones), and Liz Carr (The Witcher). The amazing Ke Huy Quan is playing a new character named Ouroboros.
Loki Season 2 premieres on Disney+ on October 6th.