Marvel: Crisis Protocol – Roadmap Updates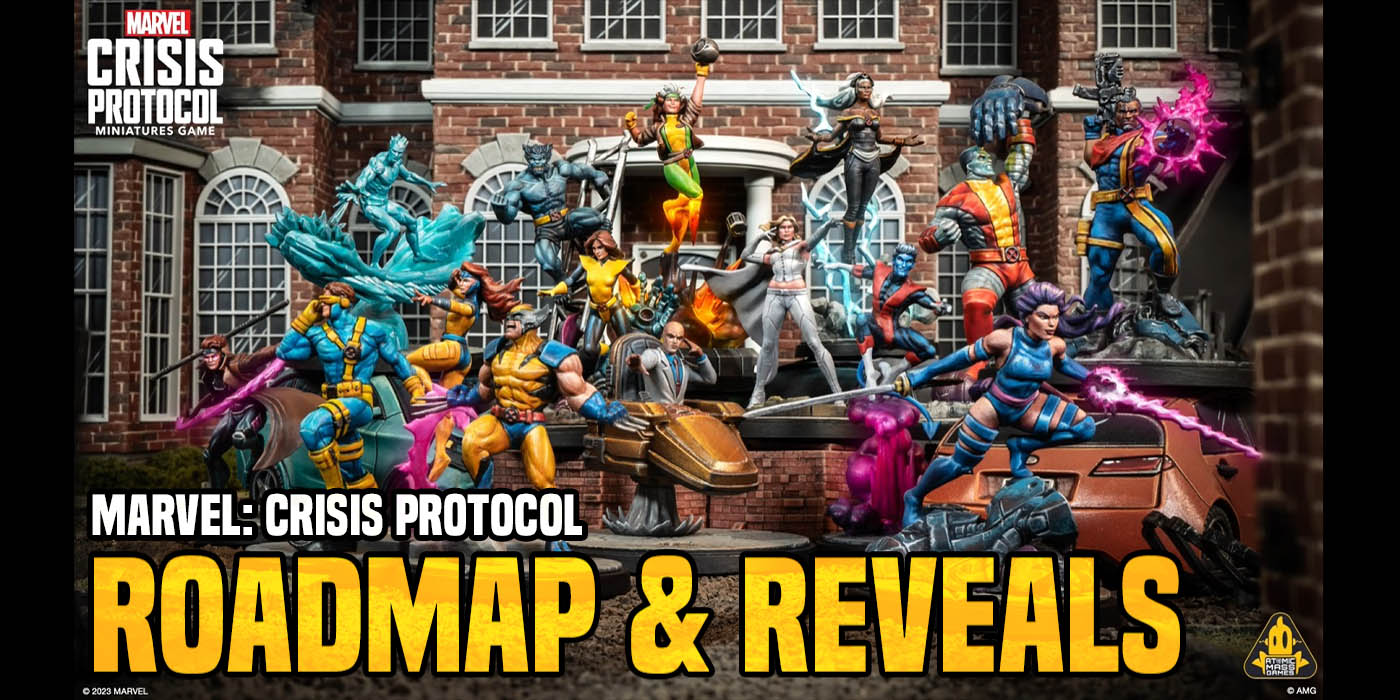 Atomic Mass Games is hosting their Ministravaganza today and there's some big Marvel: Crisis Protocol news!
If you're catching this live then the Atomic Mass Games Ministravaganza is going on RIGHT NOW on the Atomic Mass Games Twitch channel. There's a whole slate of stuff planned this weekend so be sure to tune in to check that out.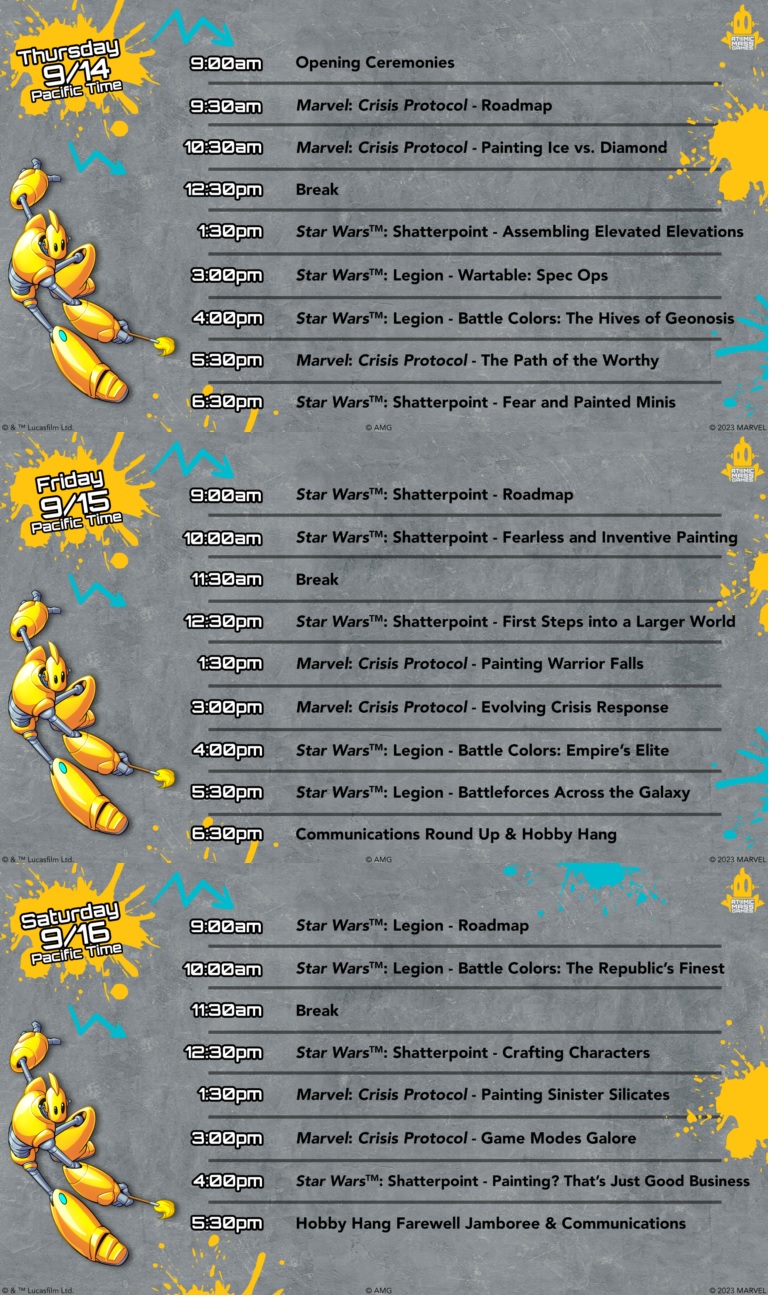 For now, we've got a recap of the Marvel: Crisis Protocol info that happened earlier today.
Note: The reveals were set up in a way that the closer the product was to shipping the earlier it was revealed. We didn't get exact dates for releases but when it was mentioned we added the info.
Rivals Panel: Battle For the Throne
Now, we've seen this reveal already but it's now even closer than ever. Plus AMG showed off the cards for both the updated Black Panther and Killmonger!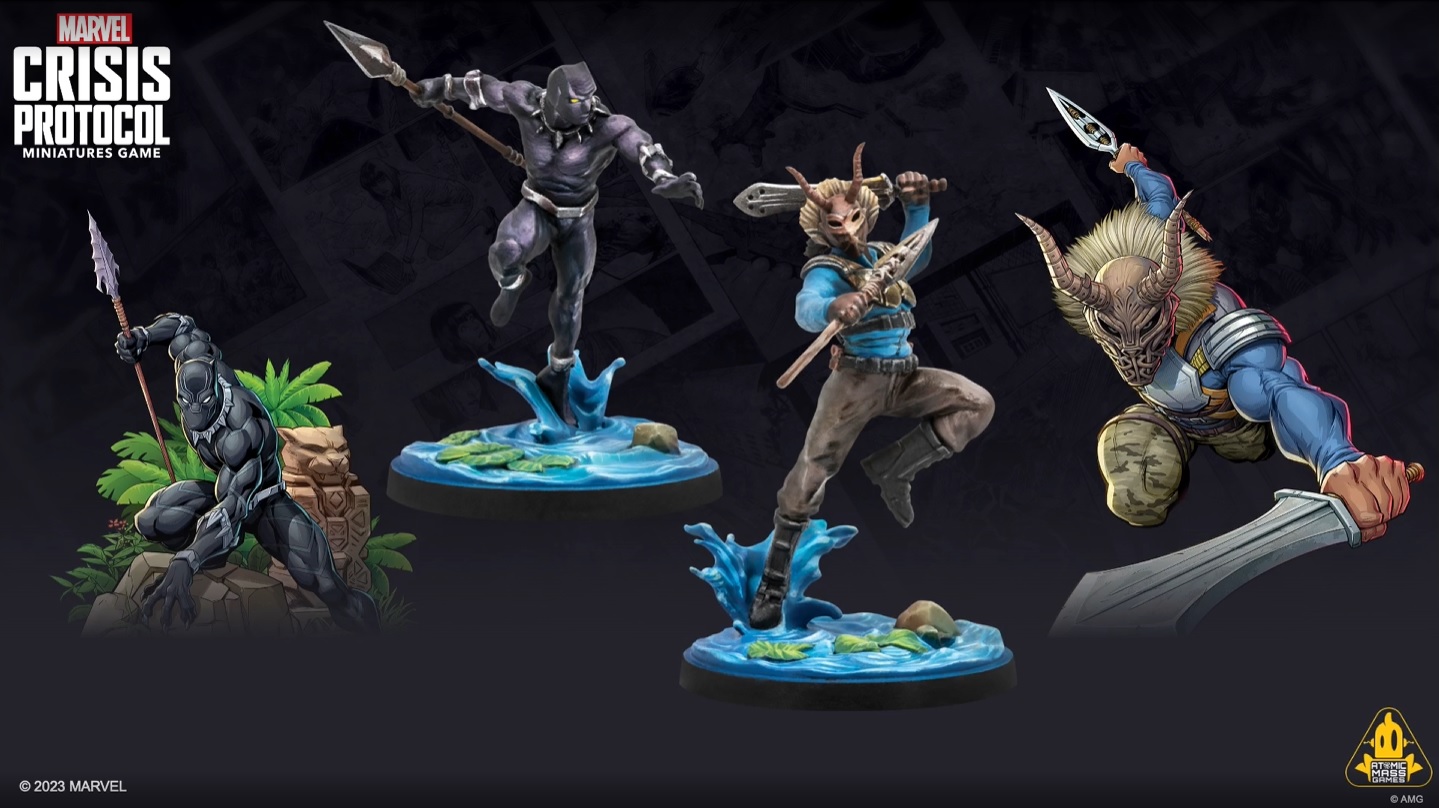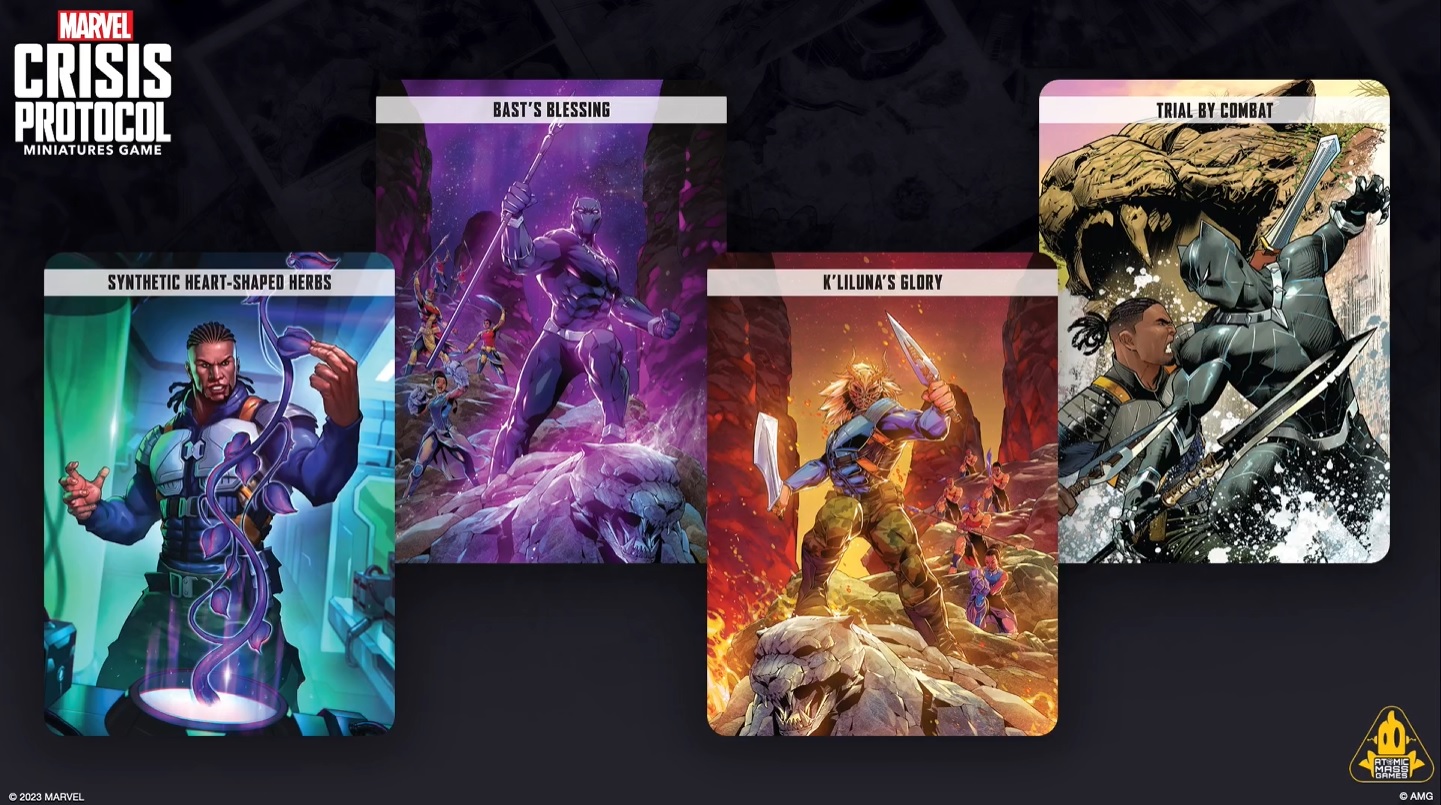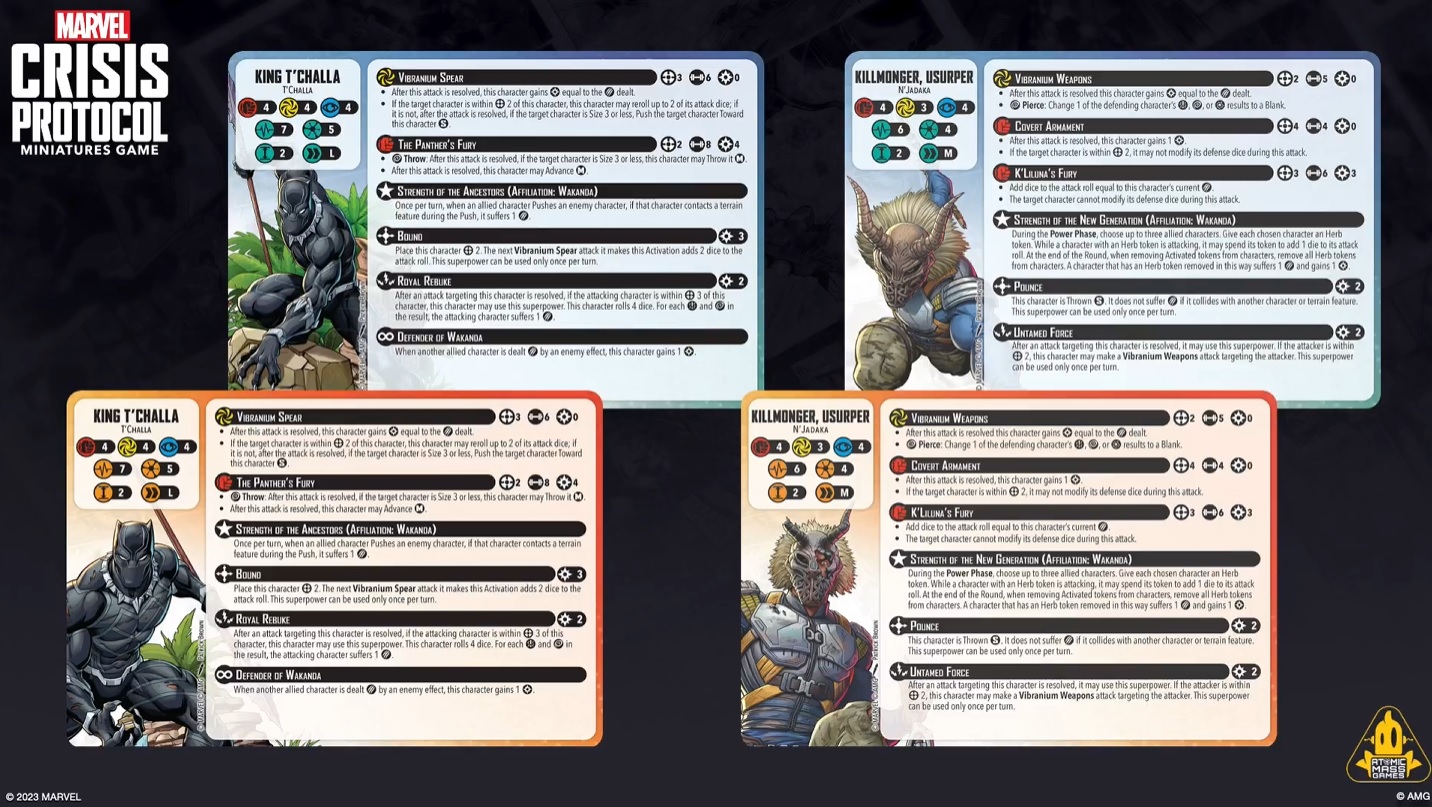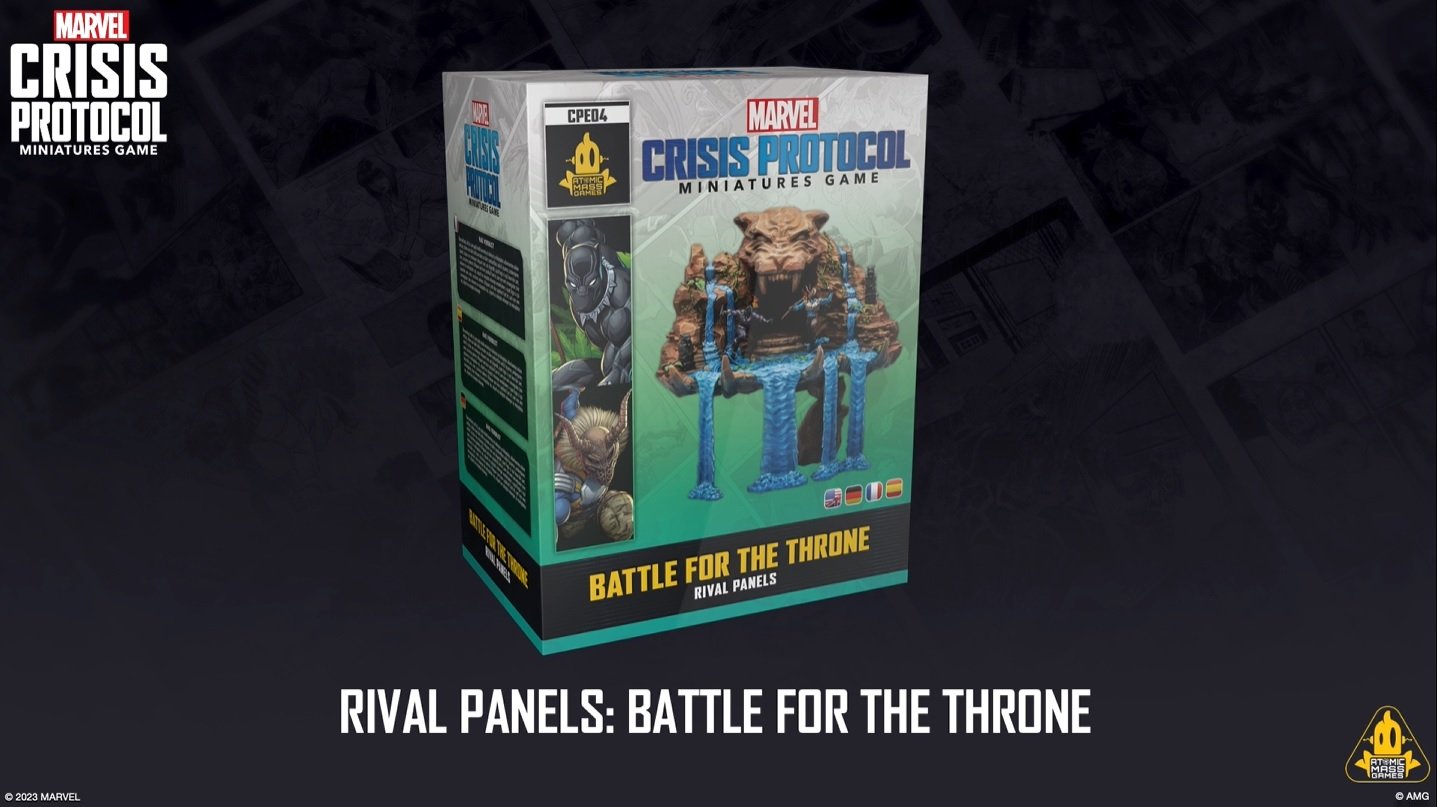 Kingdom of Wakanda / Icons of Bast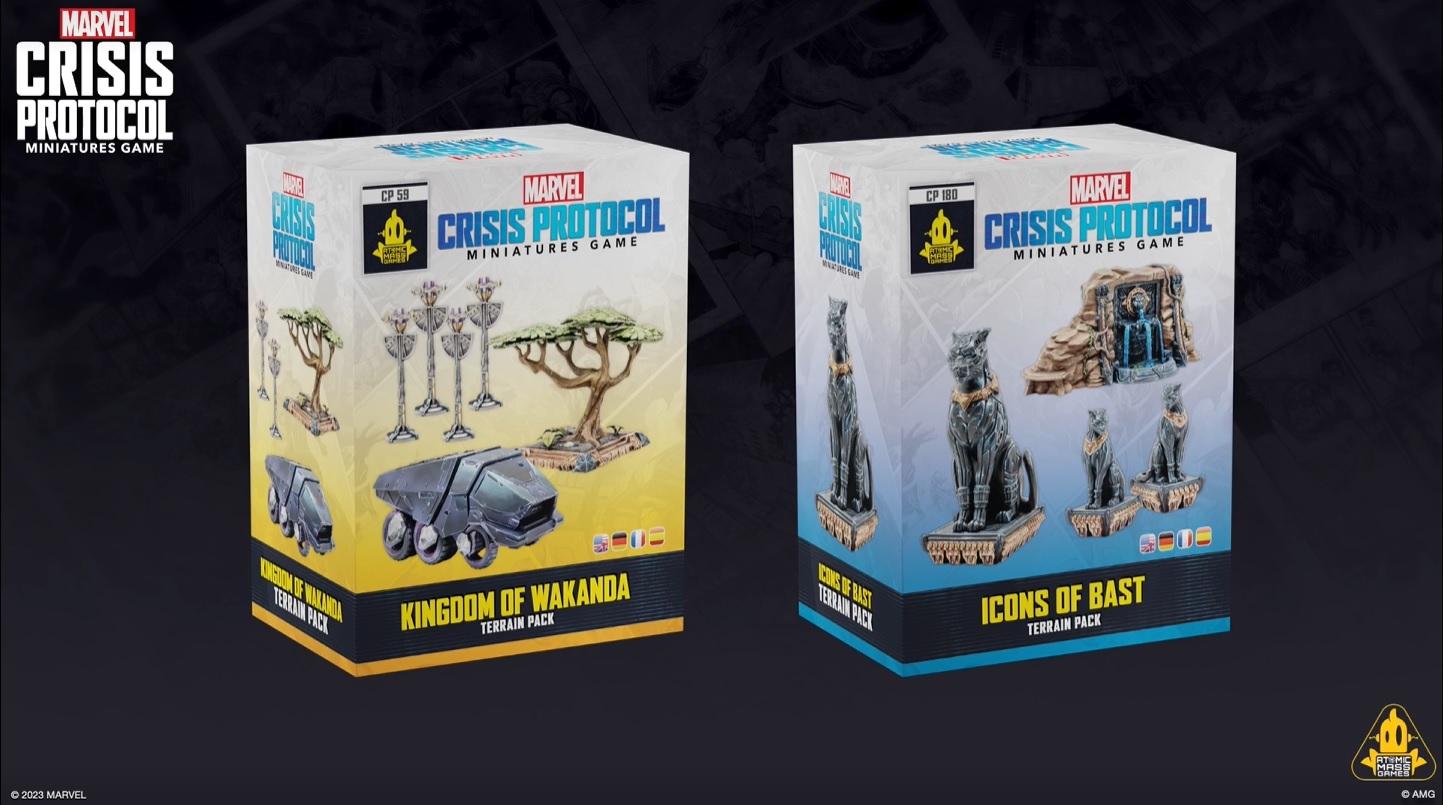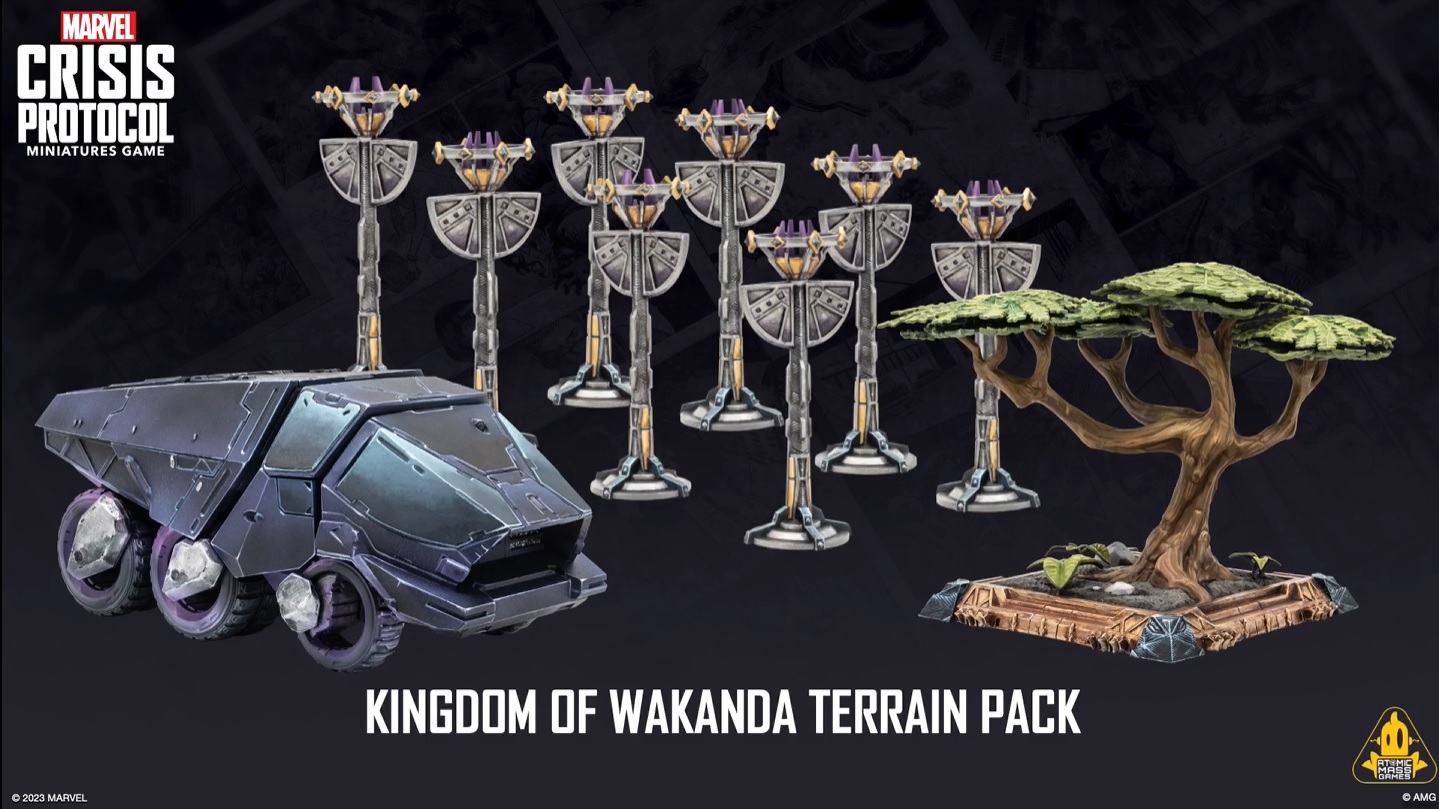 Subscribe to our newsletter!
Get Tabletop, RPG & Pop Culture news delivered directly to your inbox.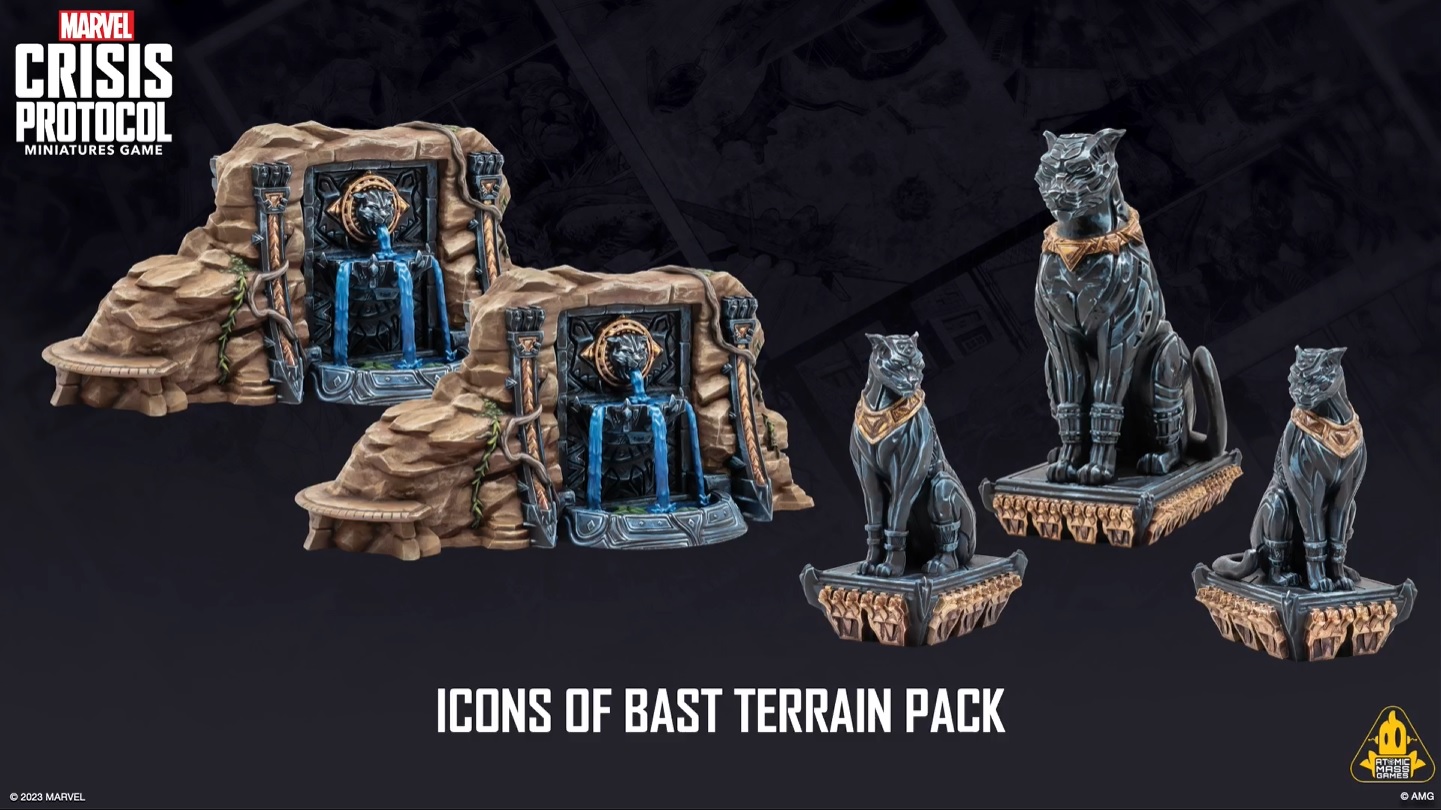 One-Shot Cards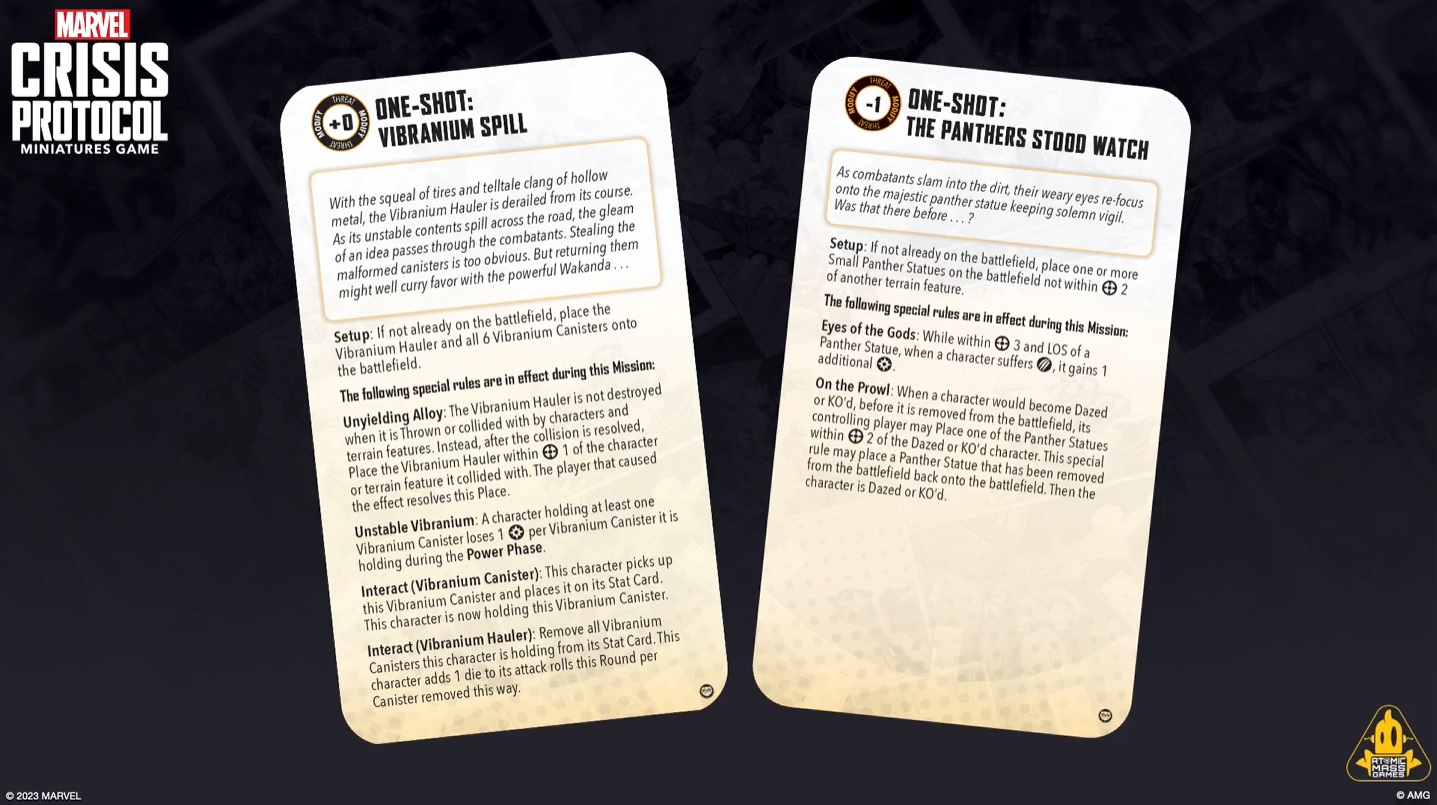 A new edition with the Terrain packs will be these One-Shot cards. They are optional and can really amp up the "narrative" of your games. There are also plans to go back to the previous terrain packs and create new One-Shot cards for them, too!
X-Men Releases (Jan-Feb)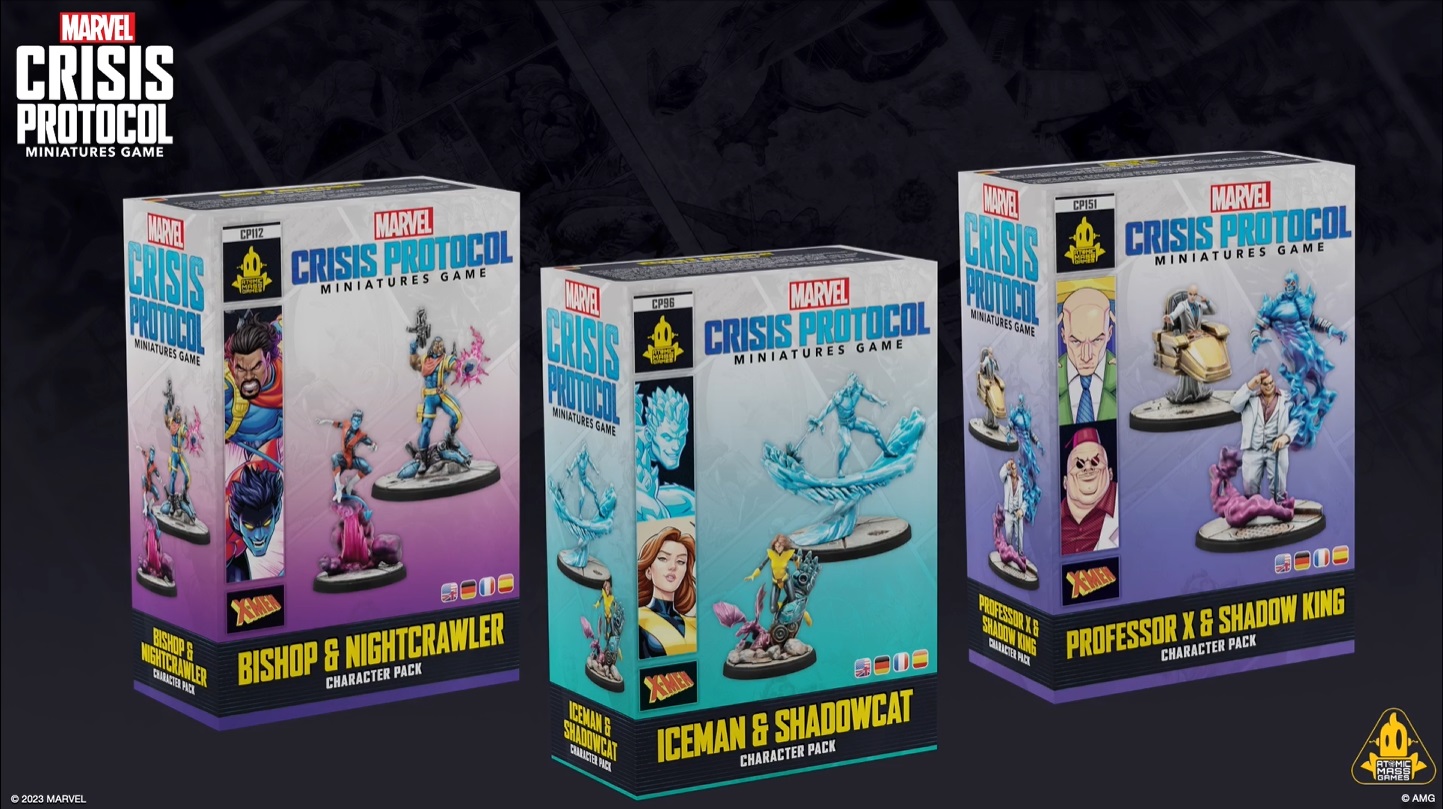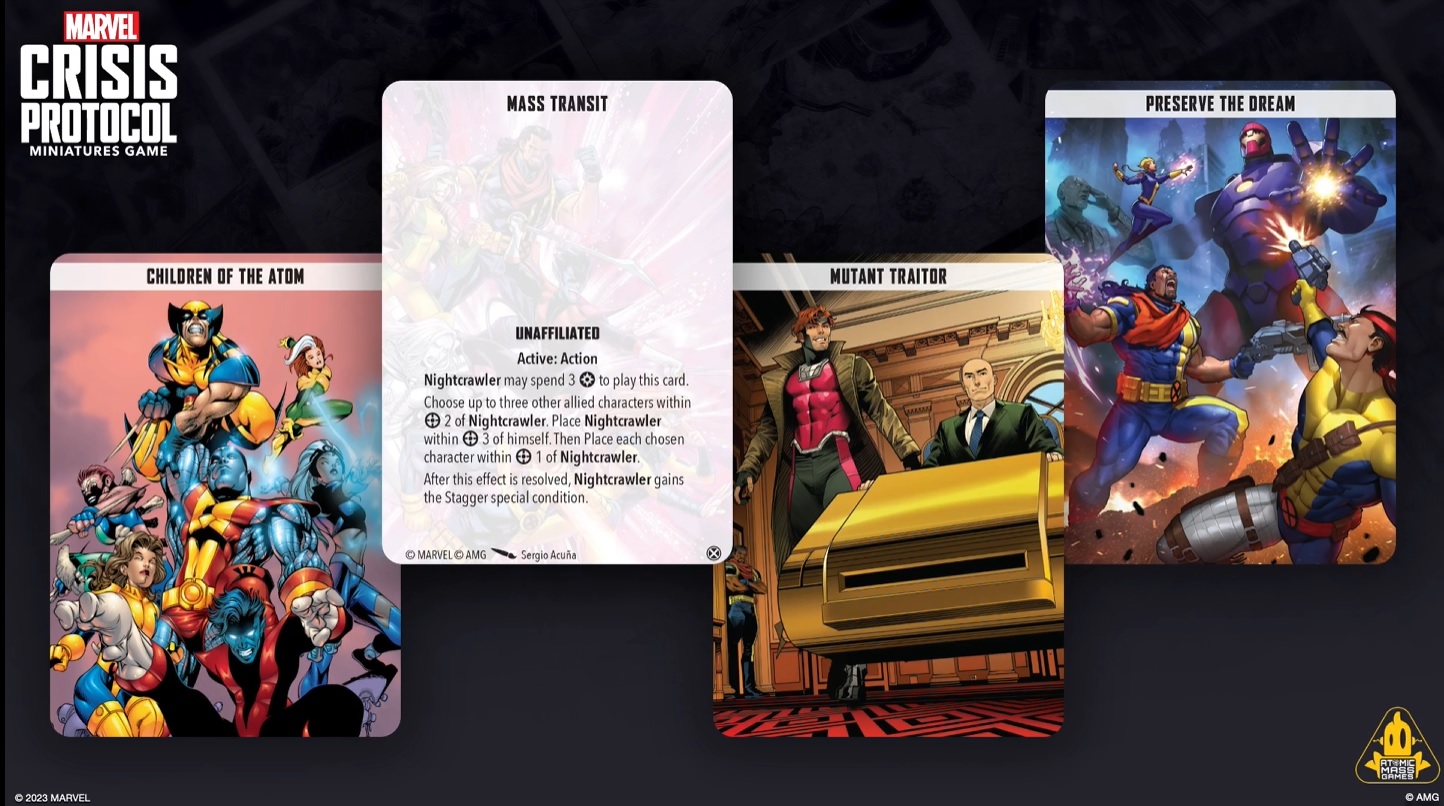 These new character packs have been revealed as well but now we've got a better look at the boxes themselves as well as the miniature included.
Bishop & Nightcrawler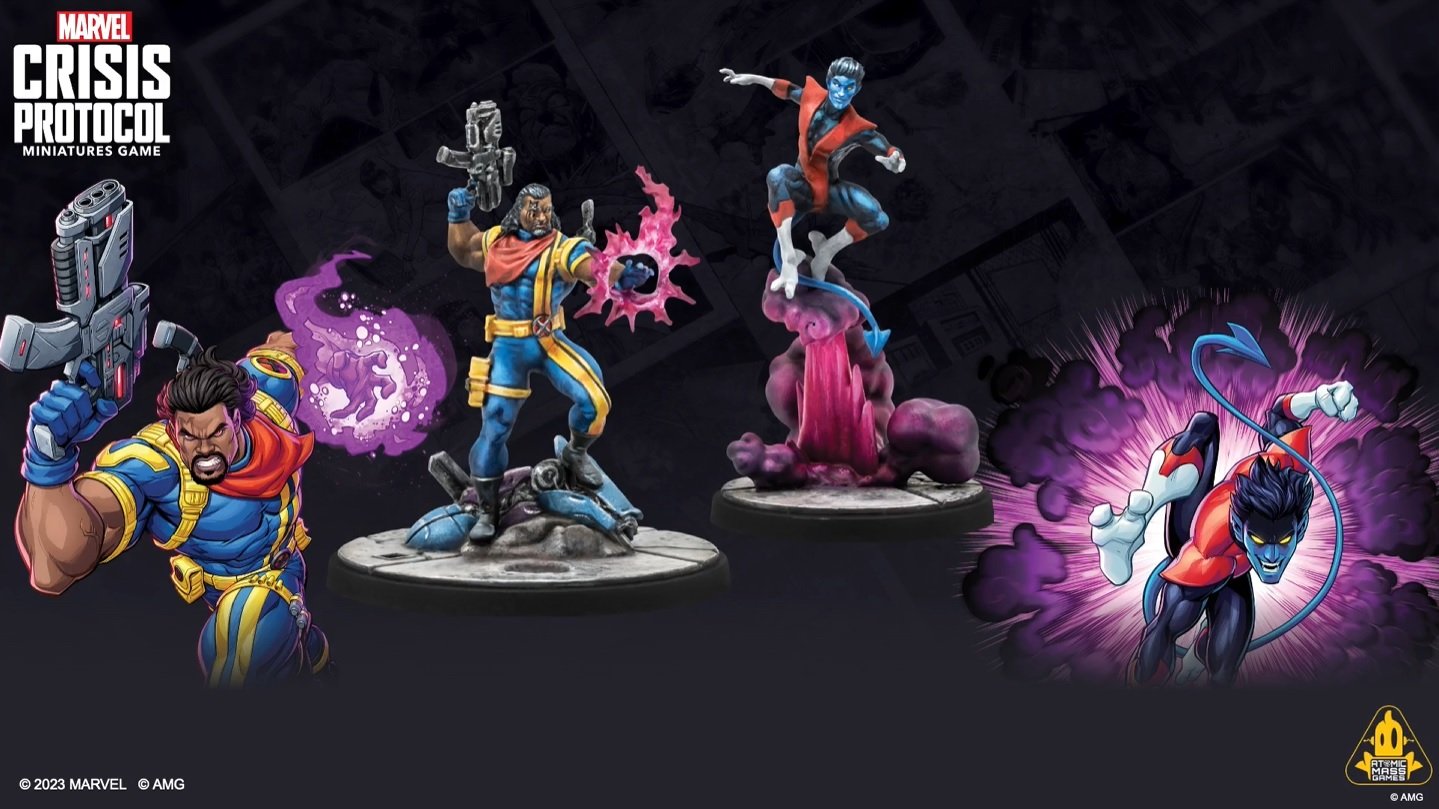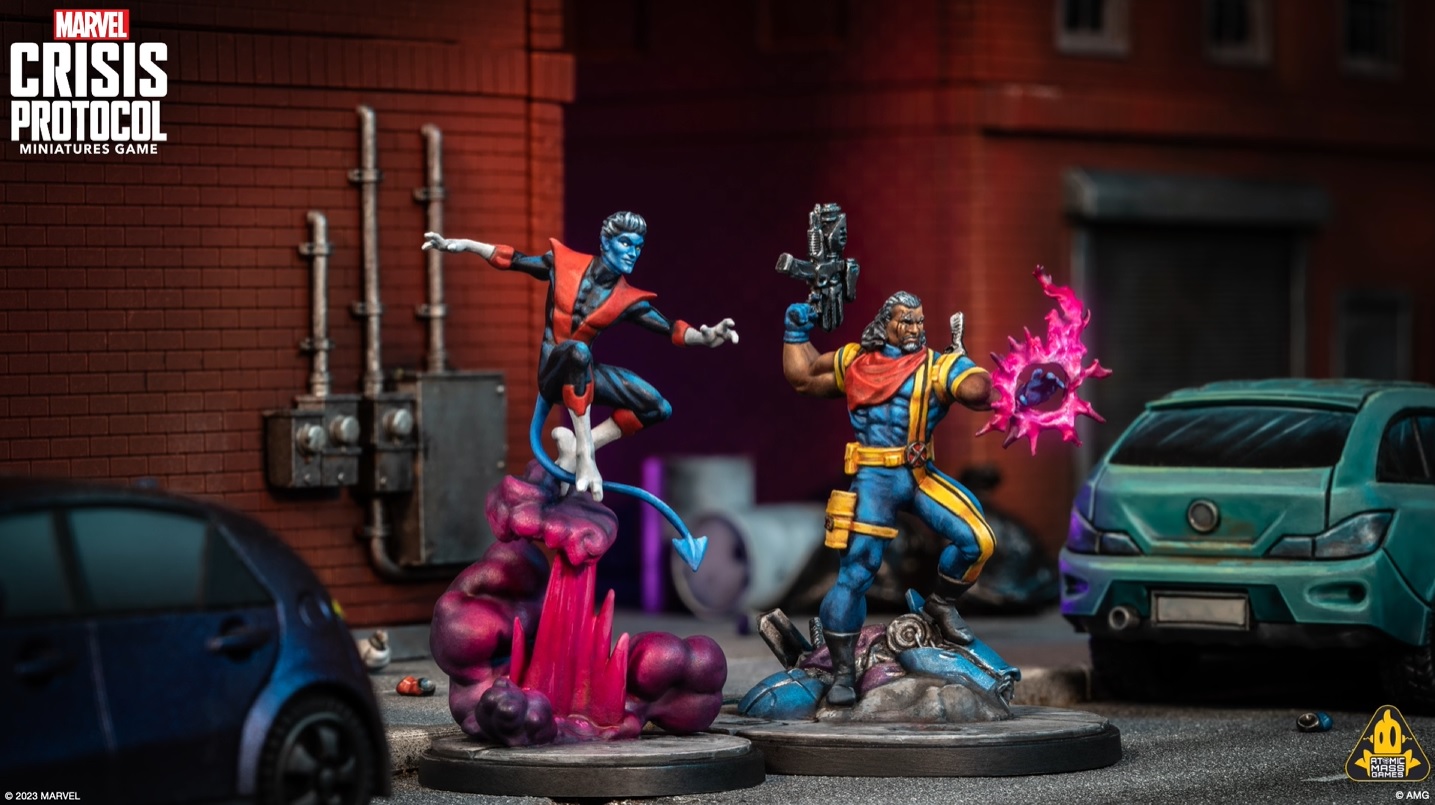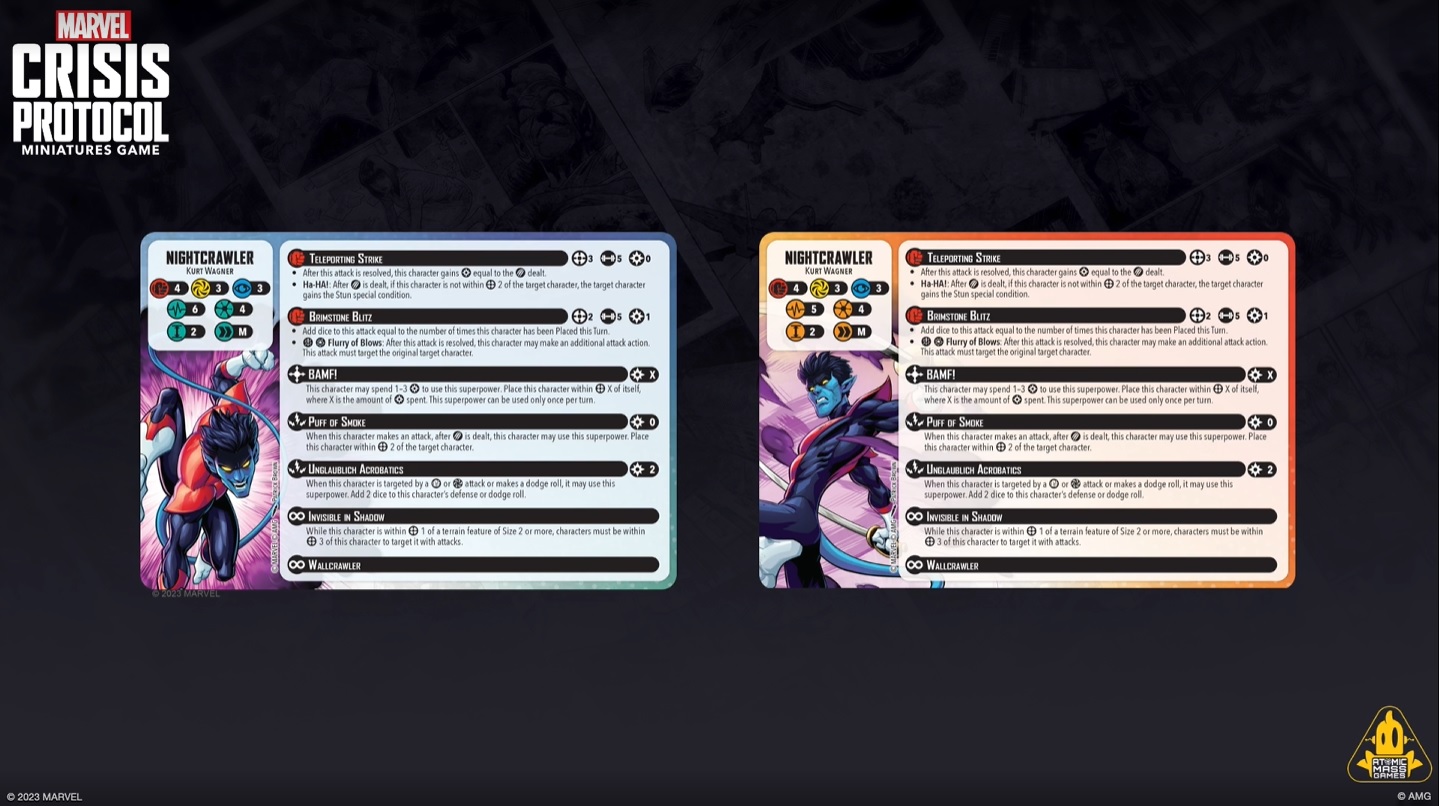 Iceman & Shadowcat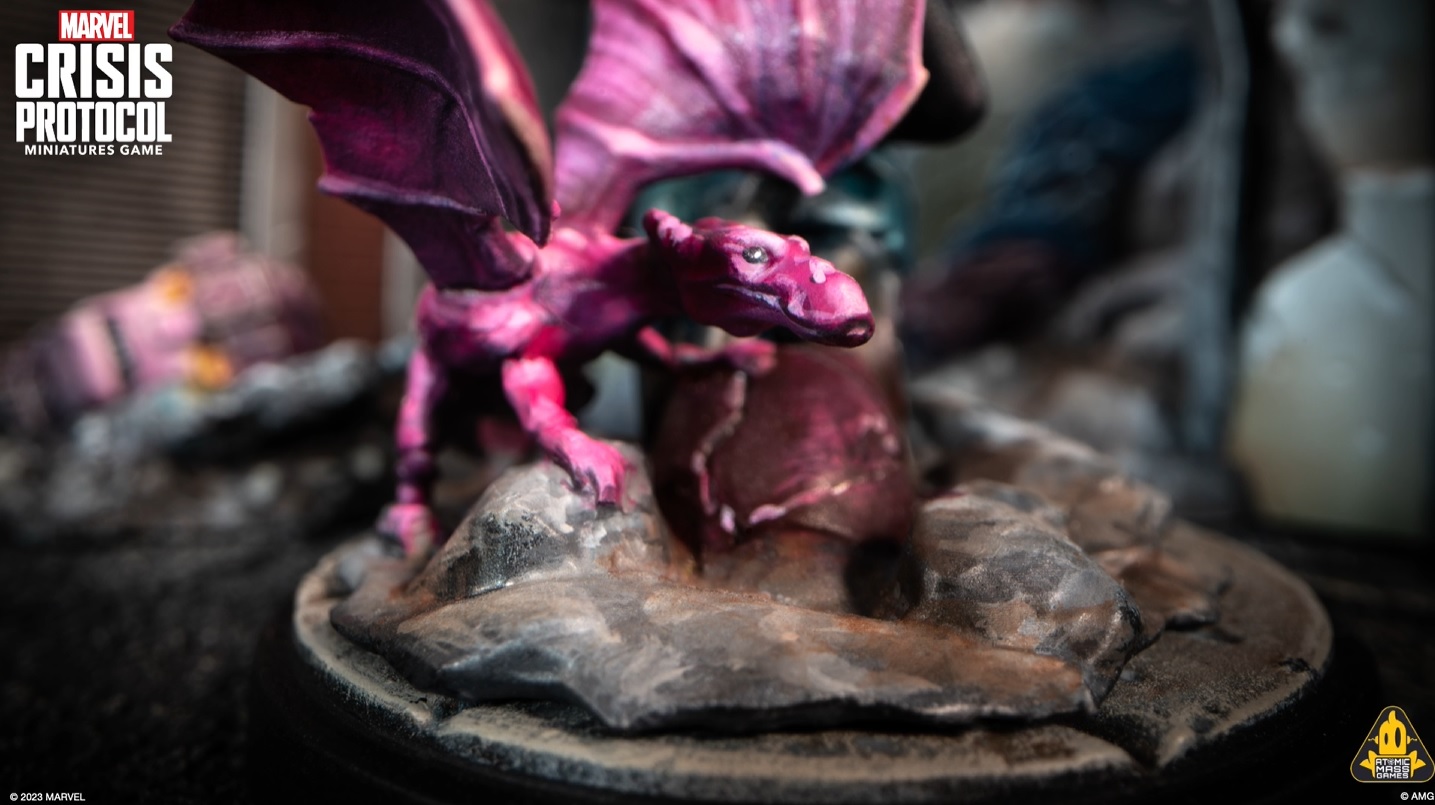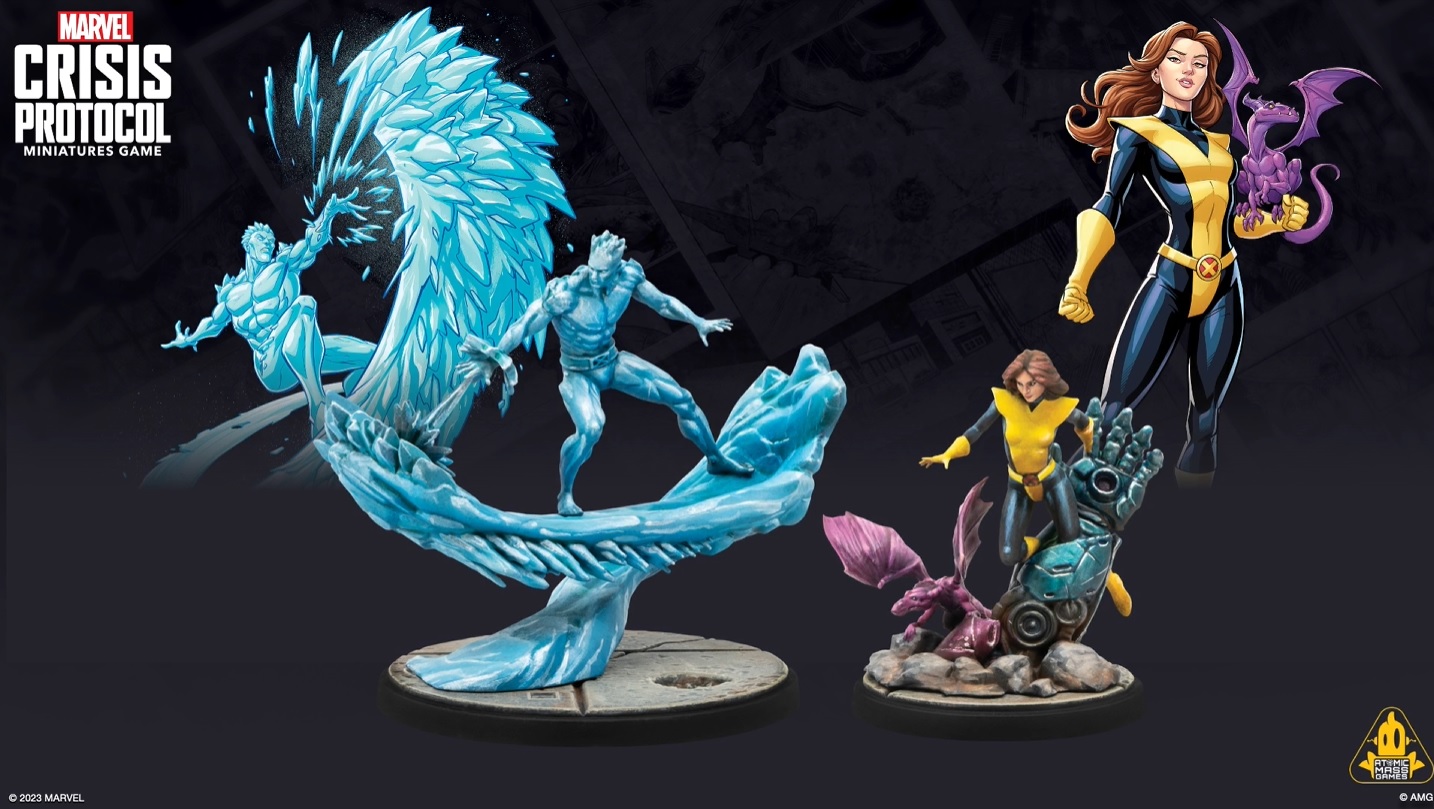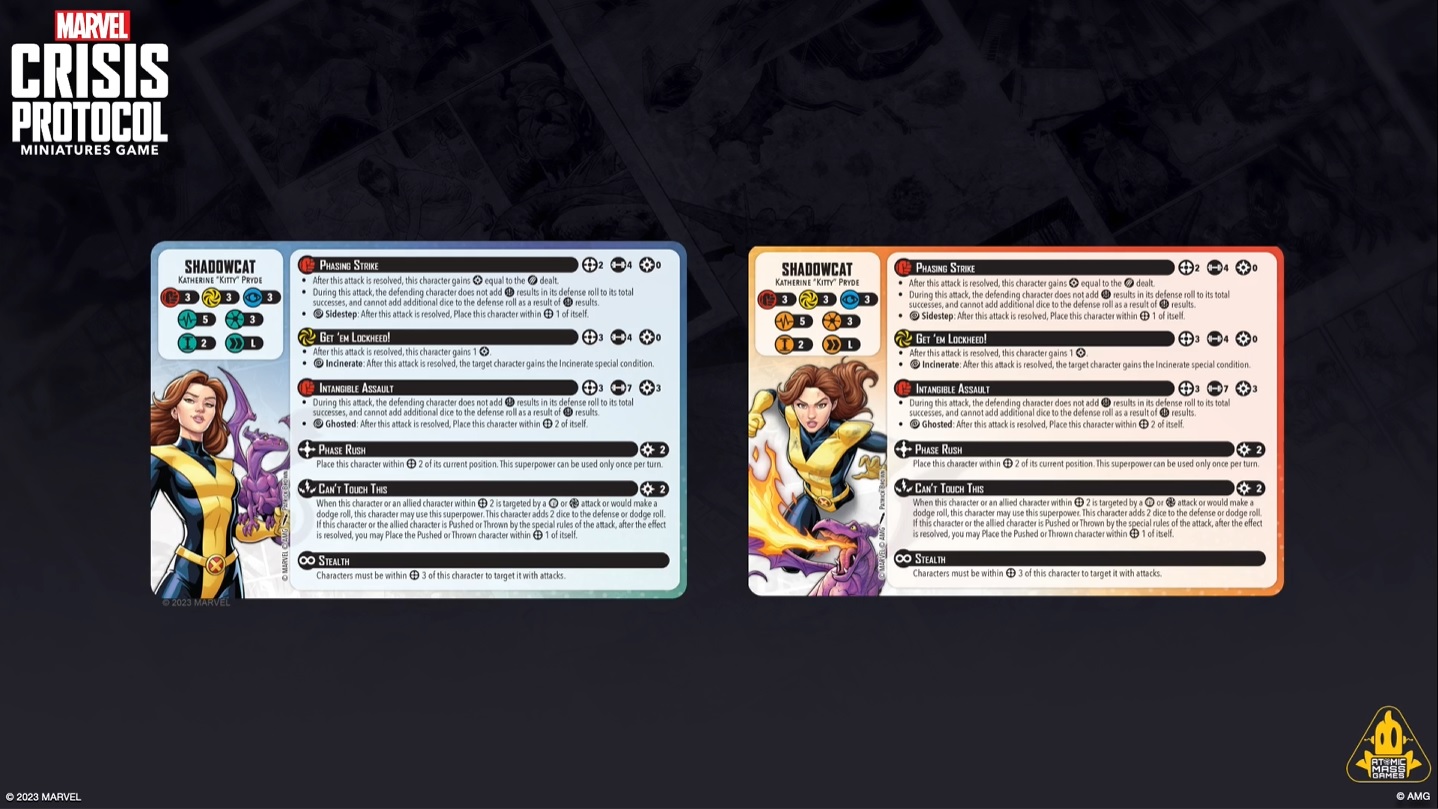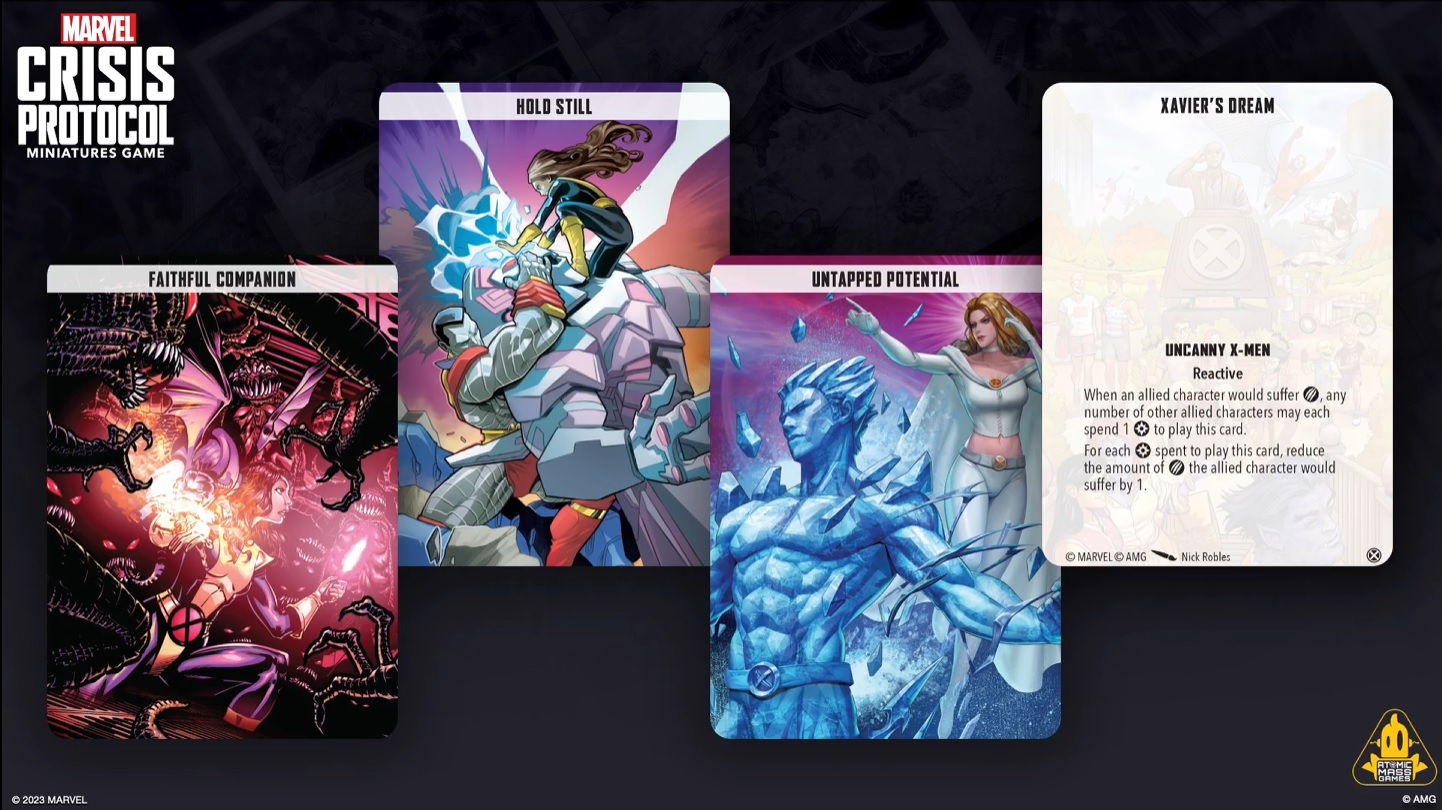 Professor X & Shadow King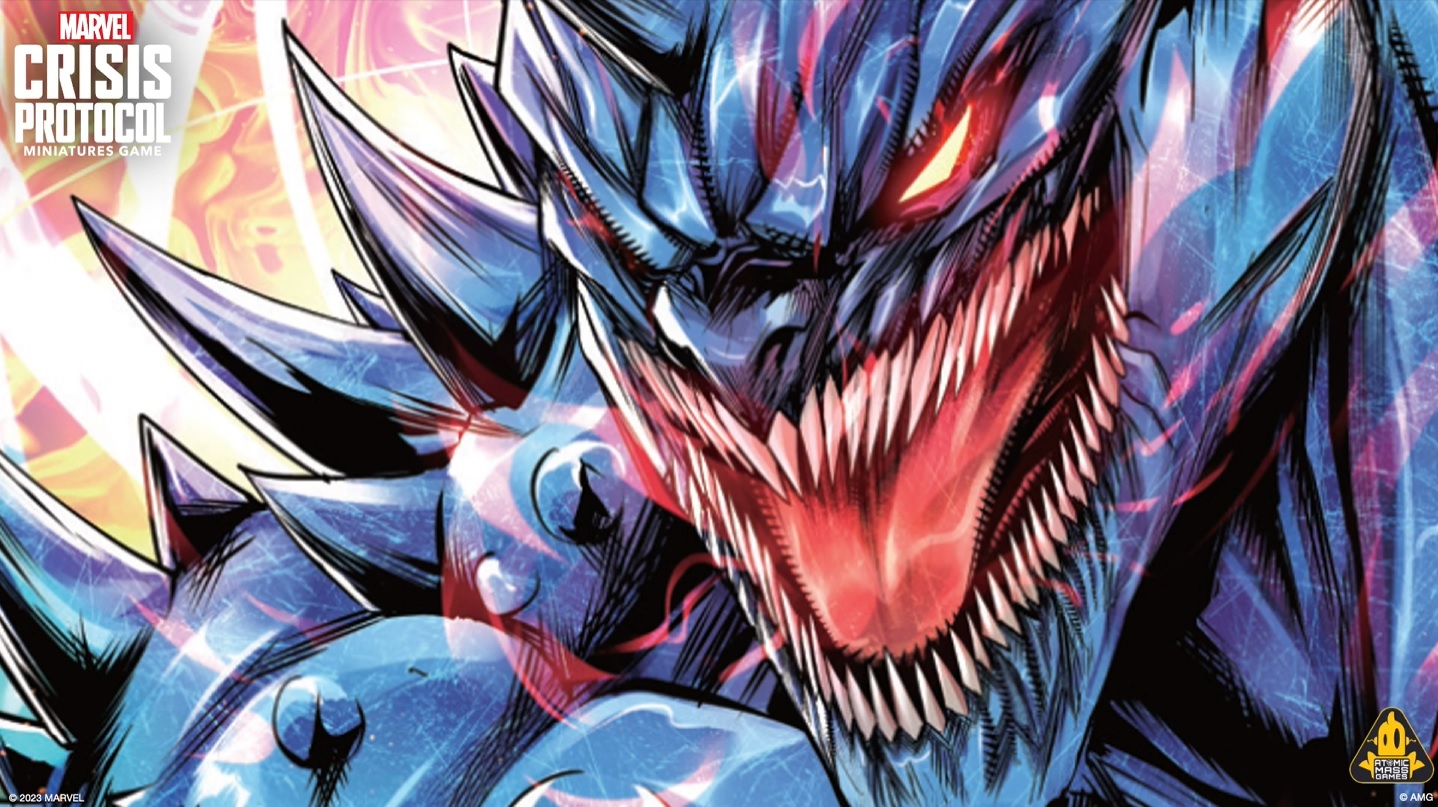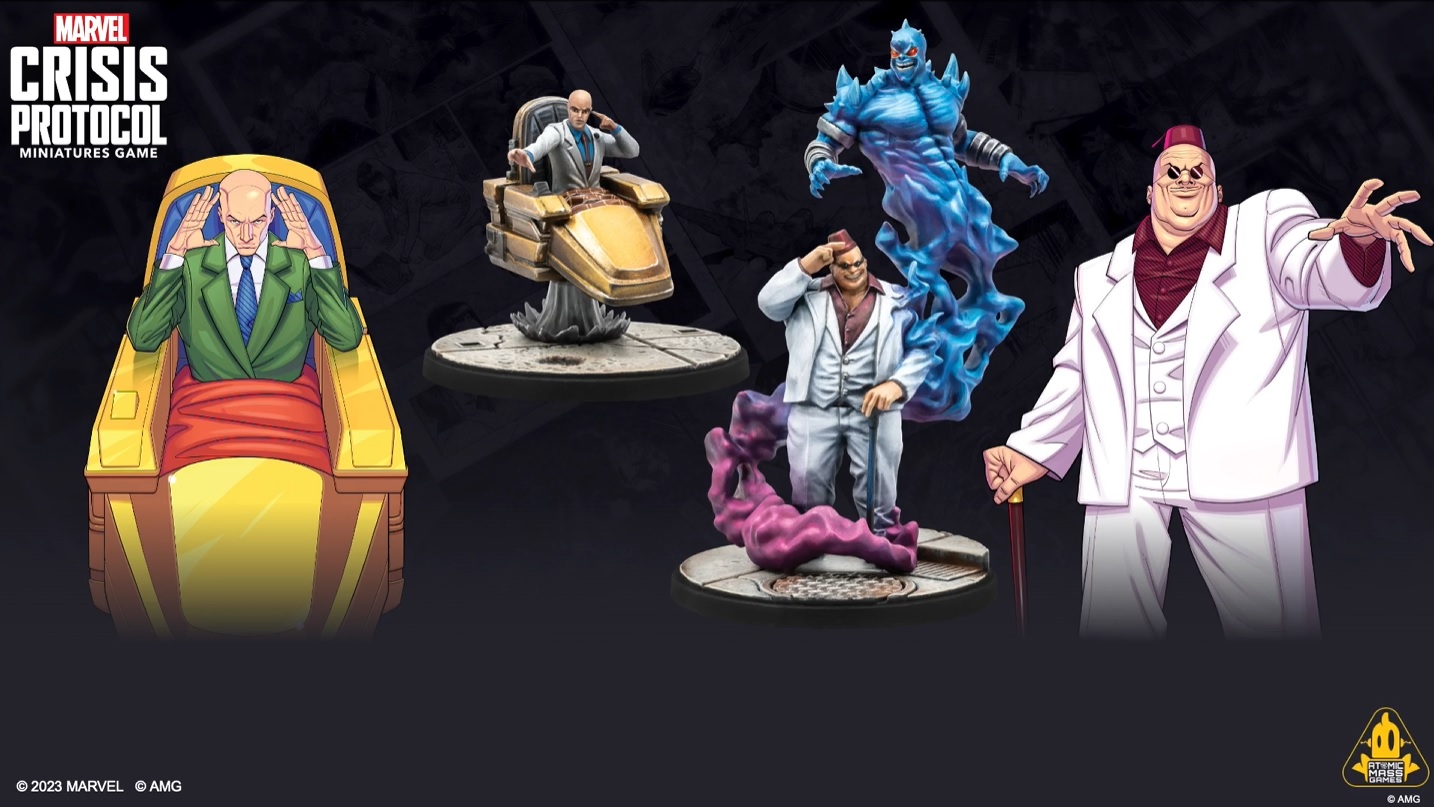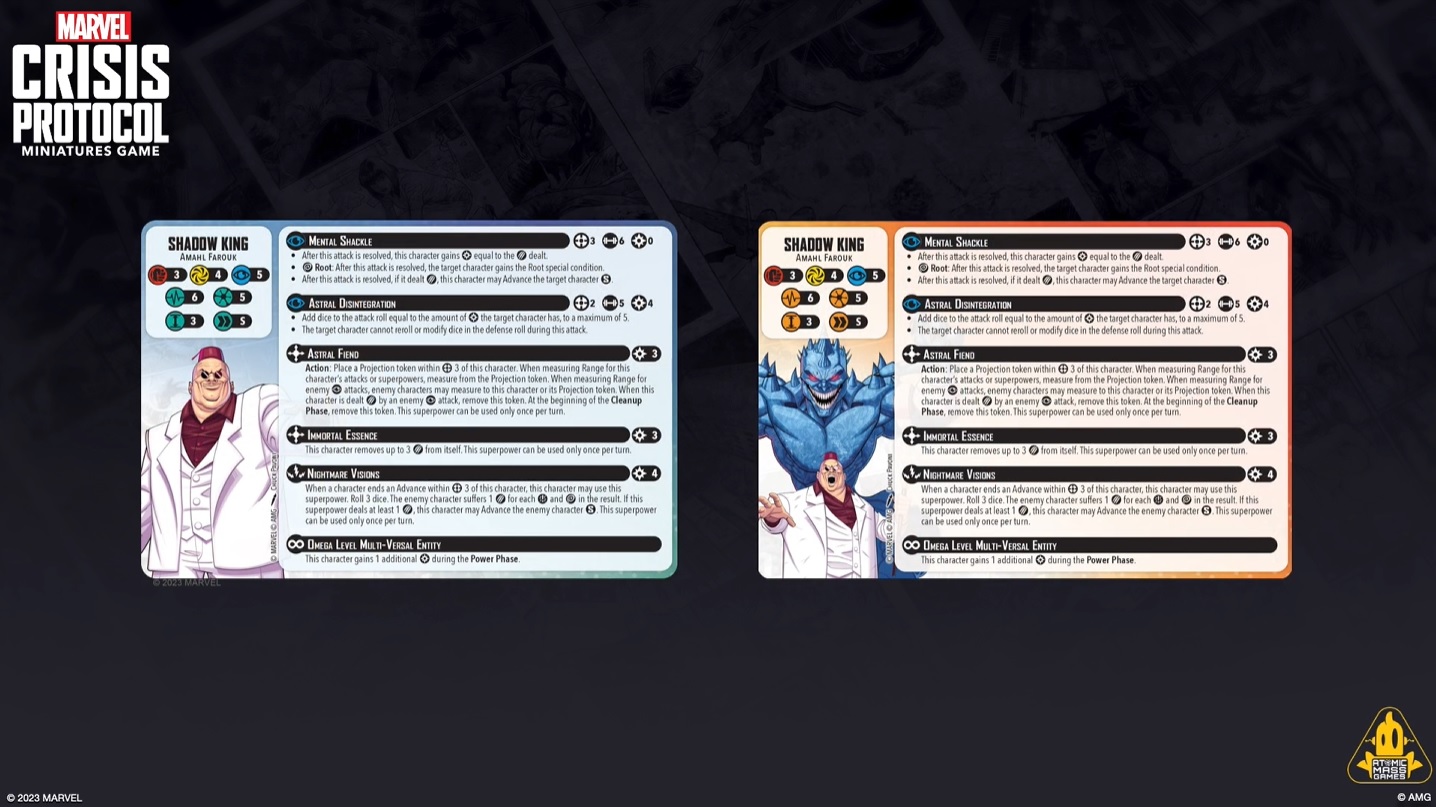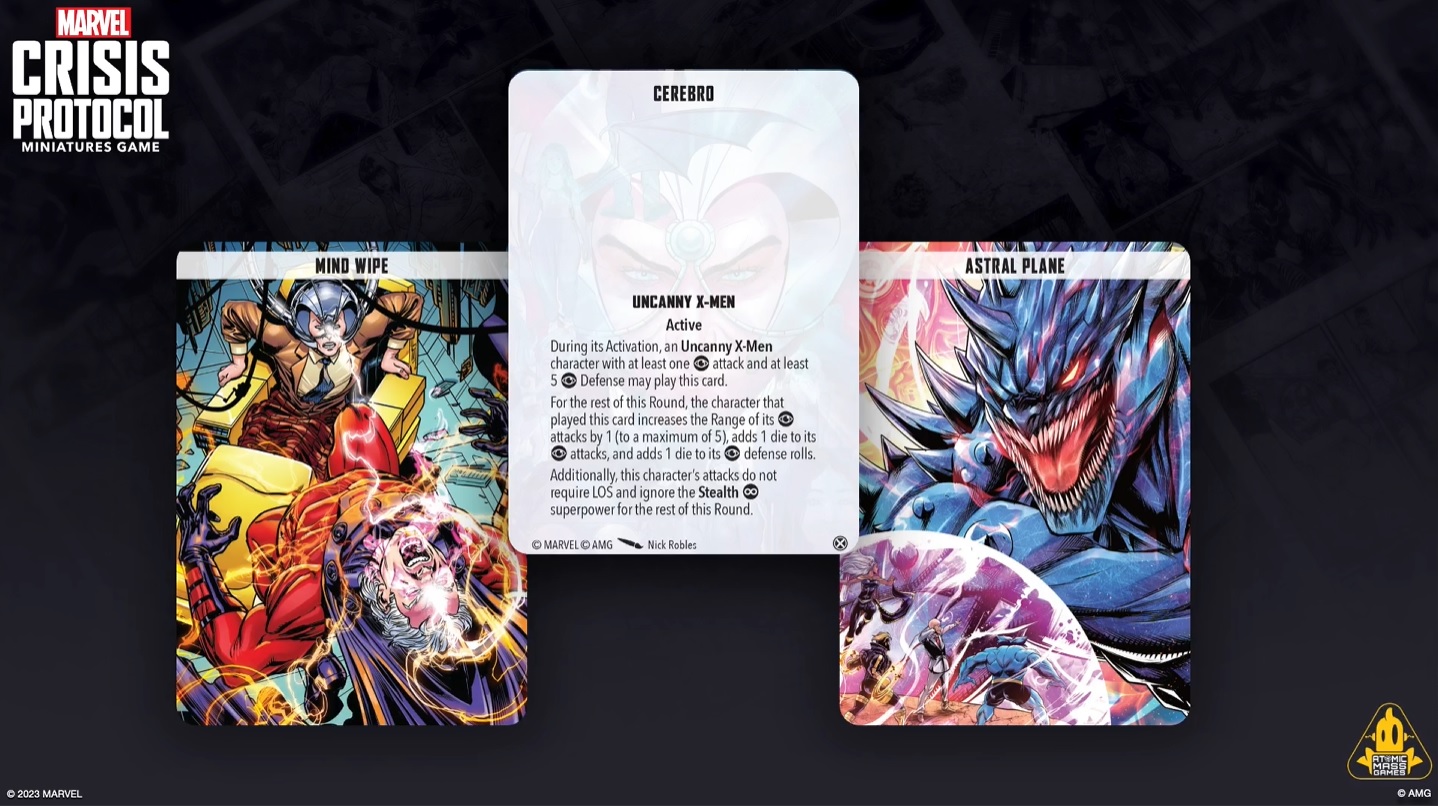 Side note: Mind Wipe was teased as to something that might potentially lead to some other things…if you know you're comics that might be pretty exciting…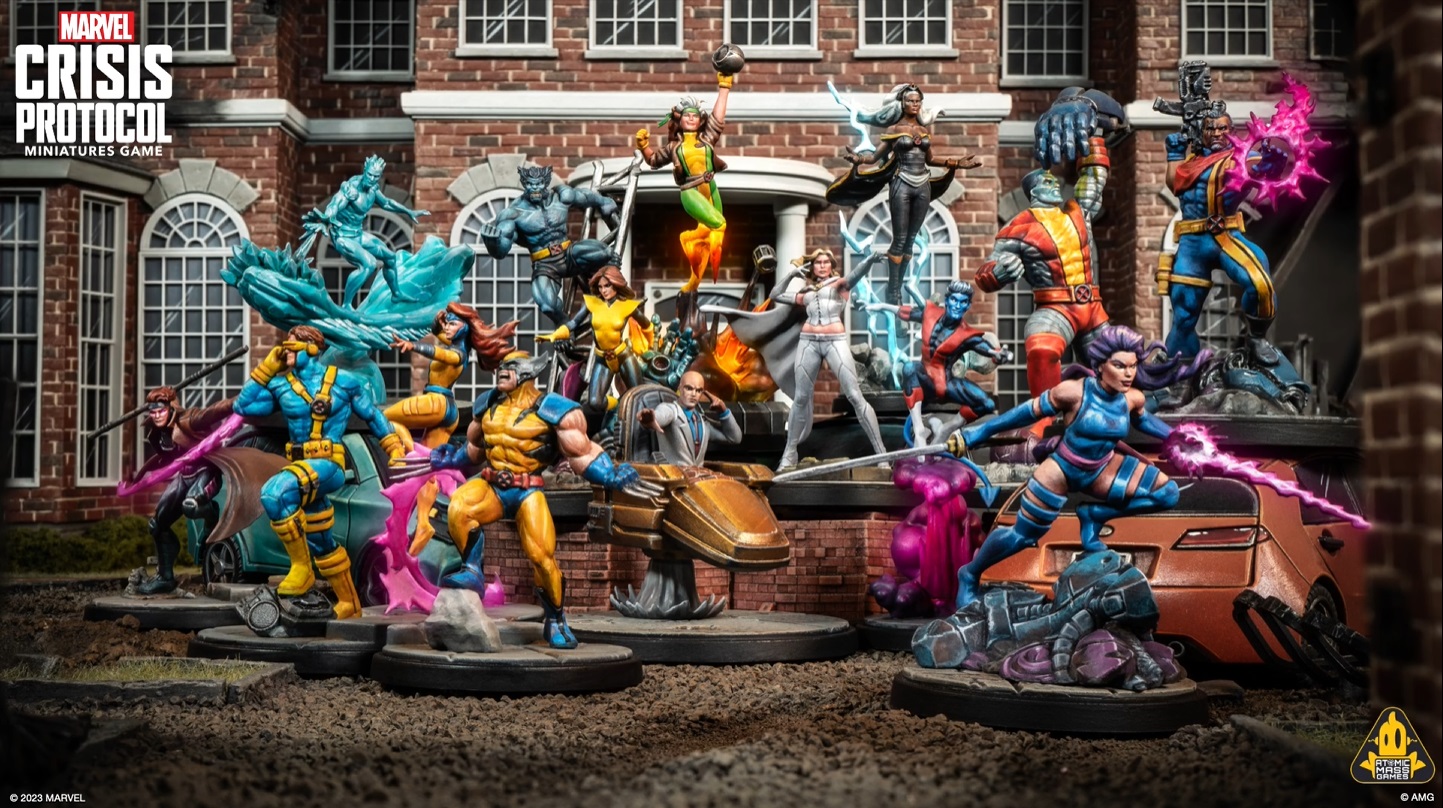 Mojo Ball Organized Play Kit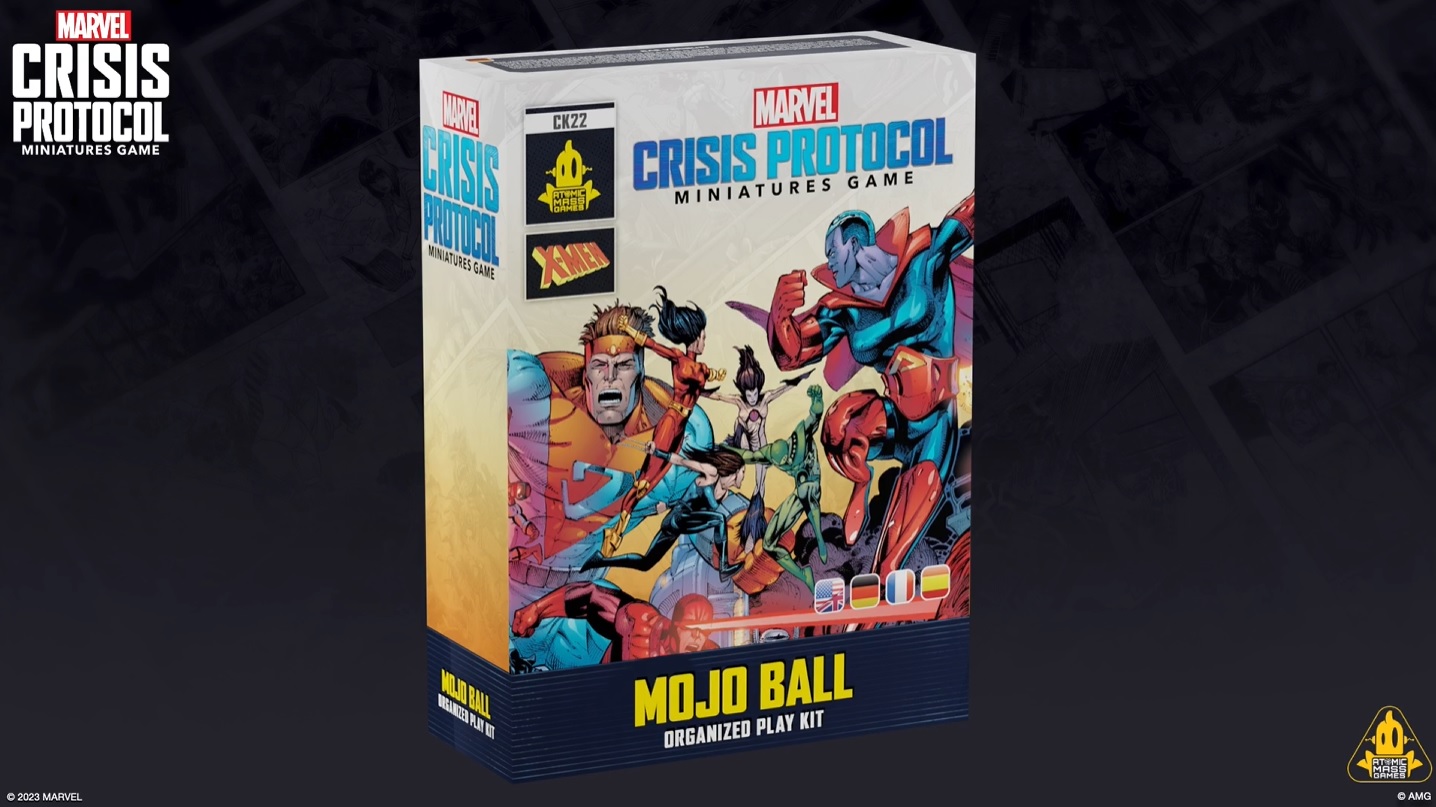 Things might get a little weird for Mojo Ball…It's a little American football. It's a little Rugby…it might be a little crazy!
Scarlet Spider & Gwenom (painted)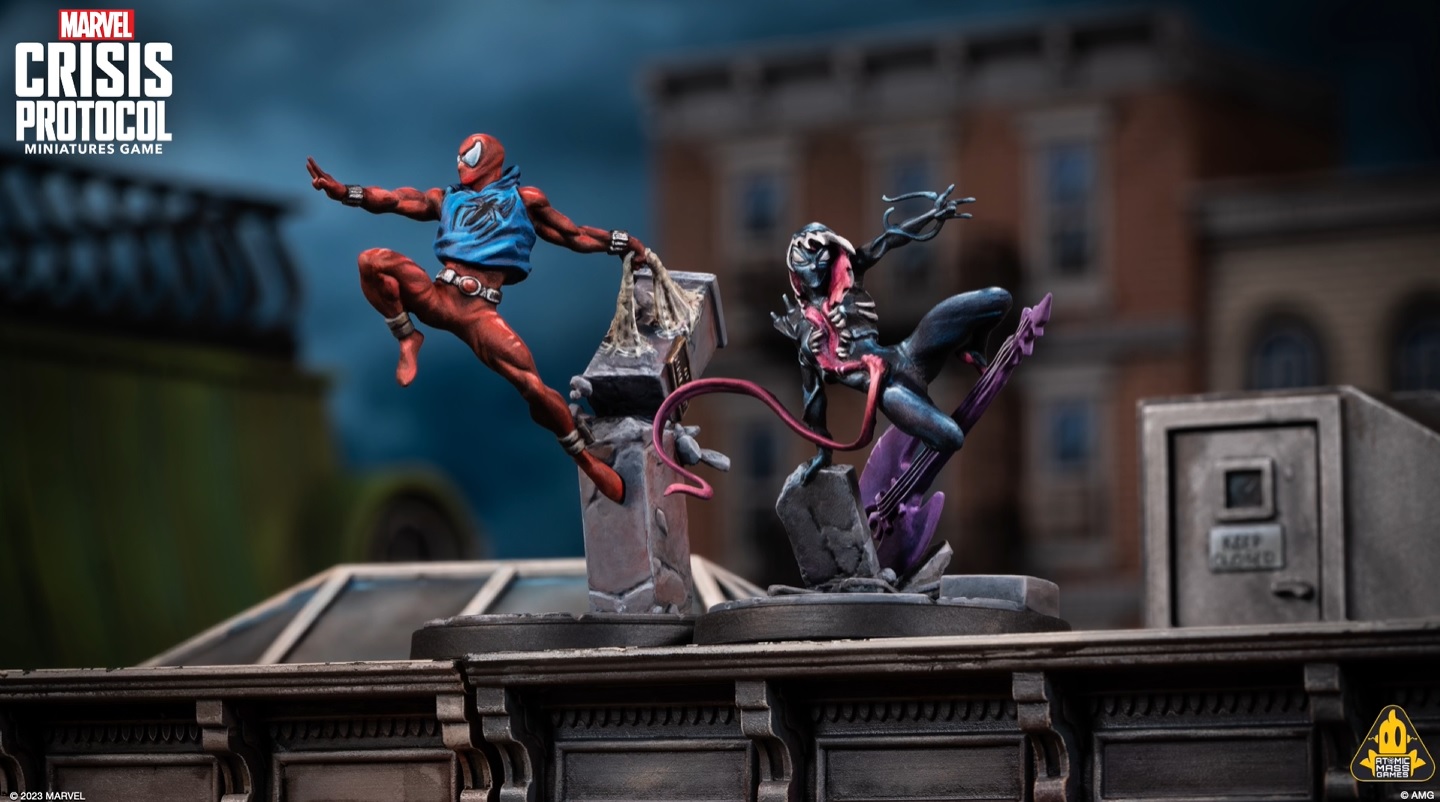 Sinister Six (painted)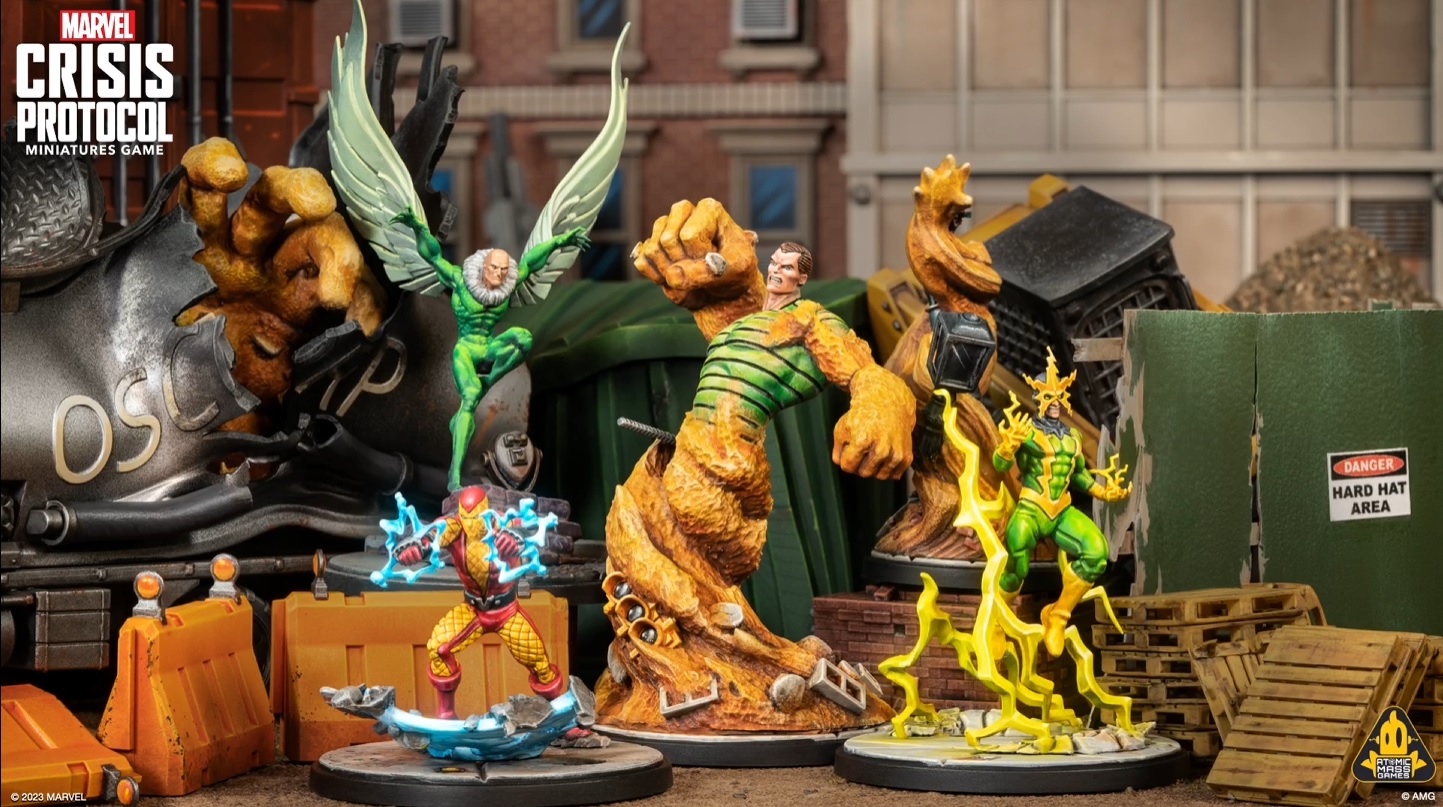 Silver Sable & Shang Chi (New Reveals)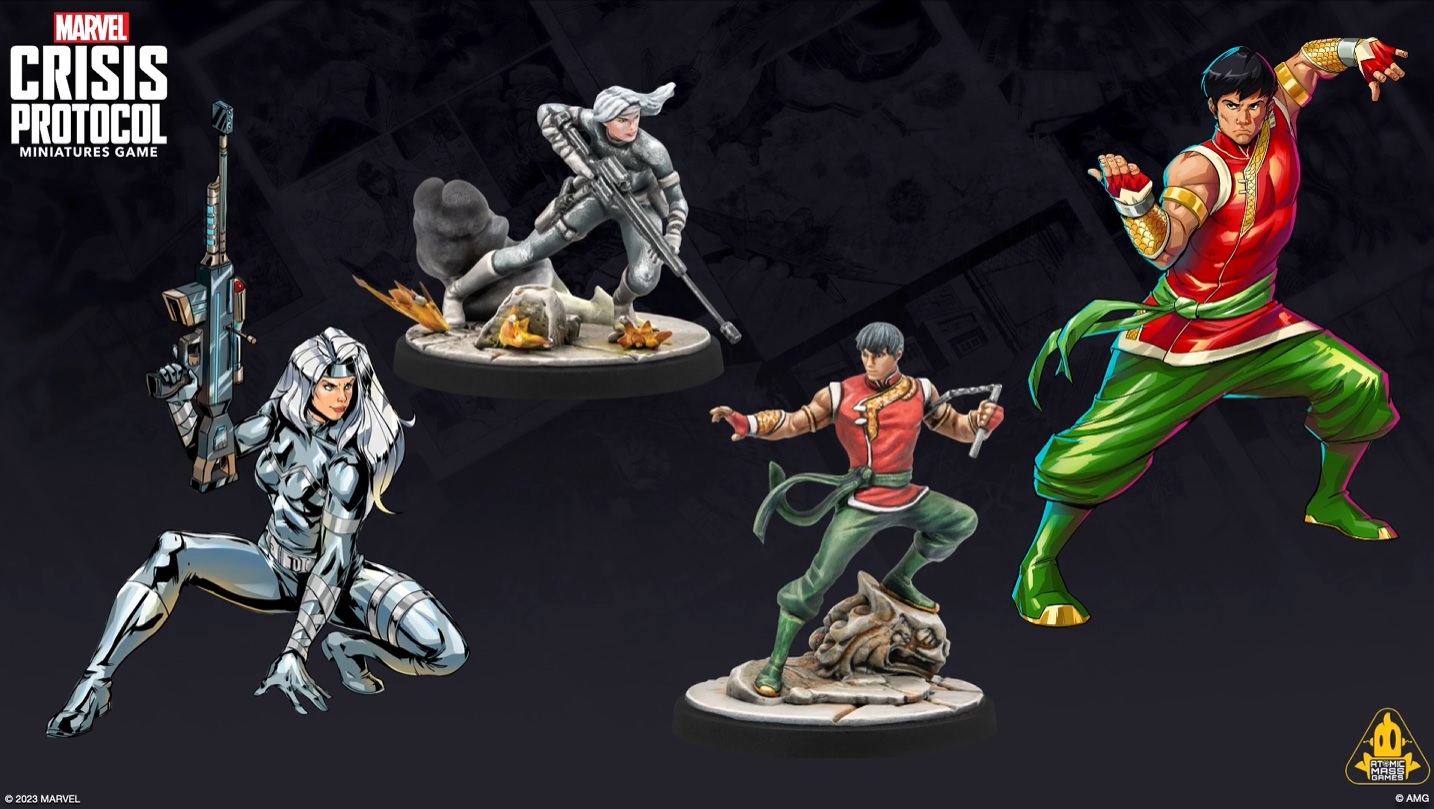 New Asgardians (Spring 2024)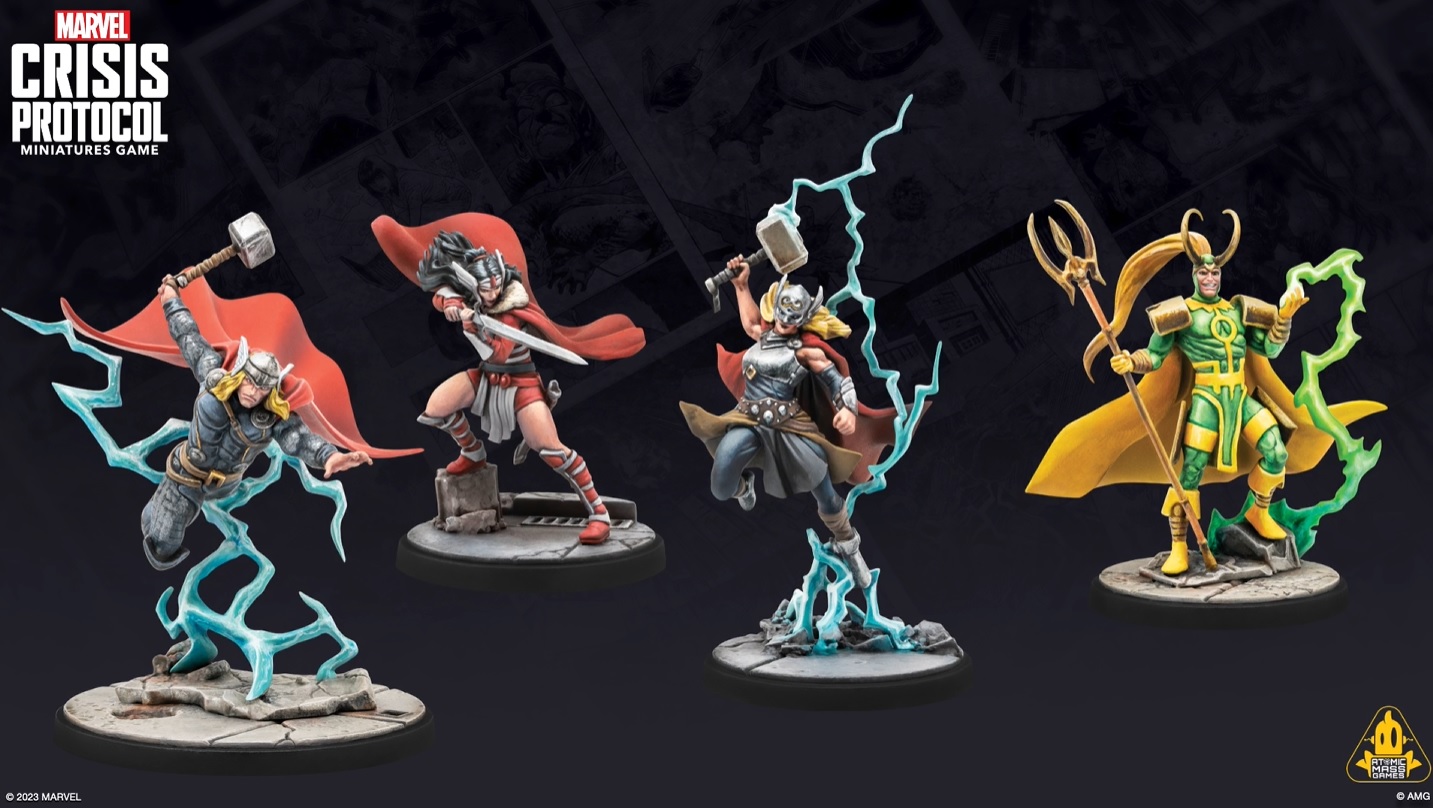 Threat level 6 Thor Odinson, Lady Sif, Jane Foster Thor, Classic Loki
Asgardian Terrain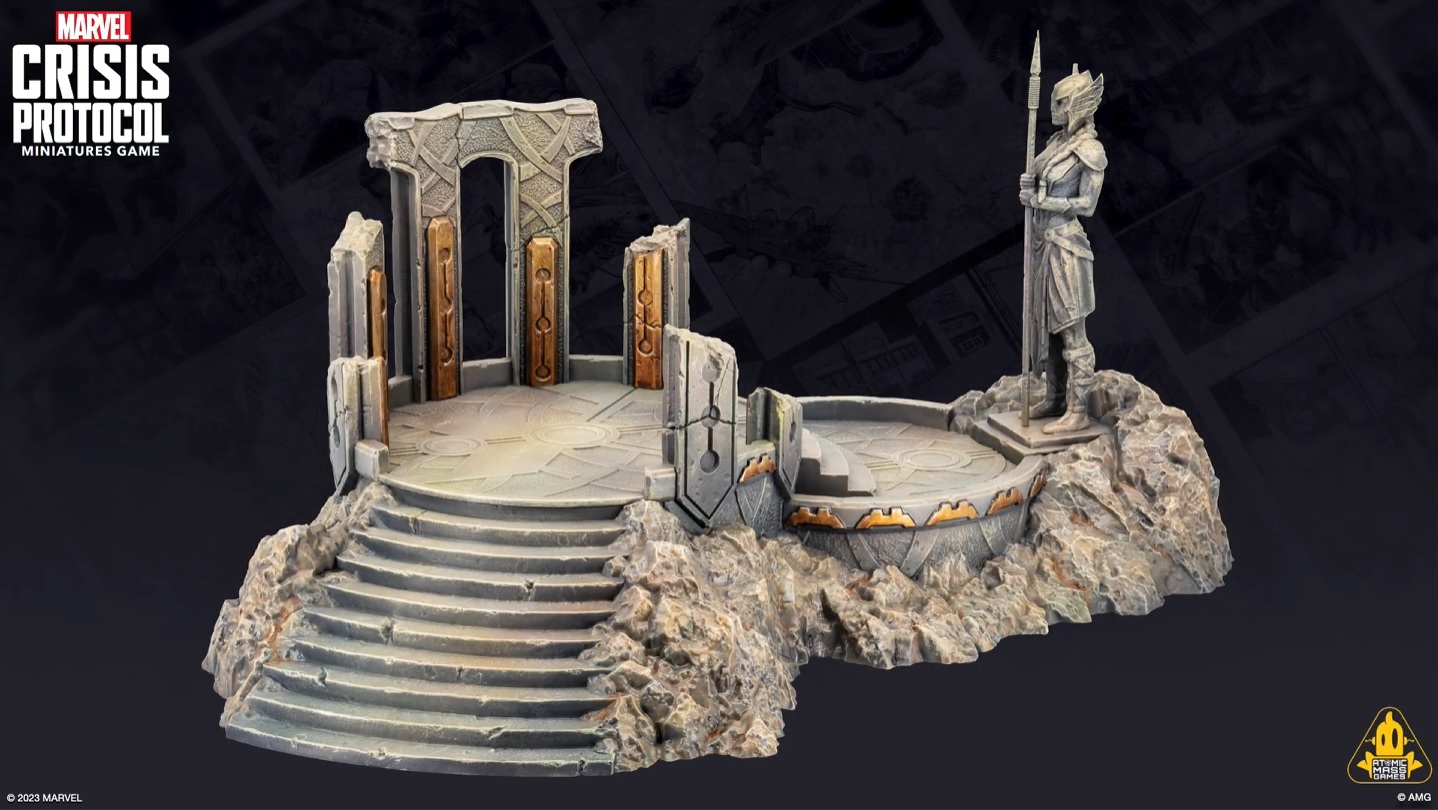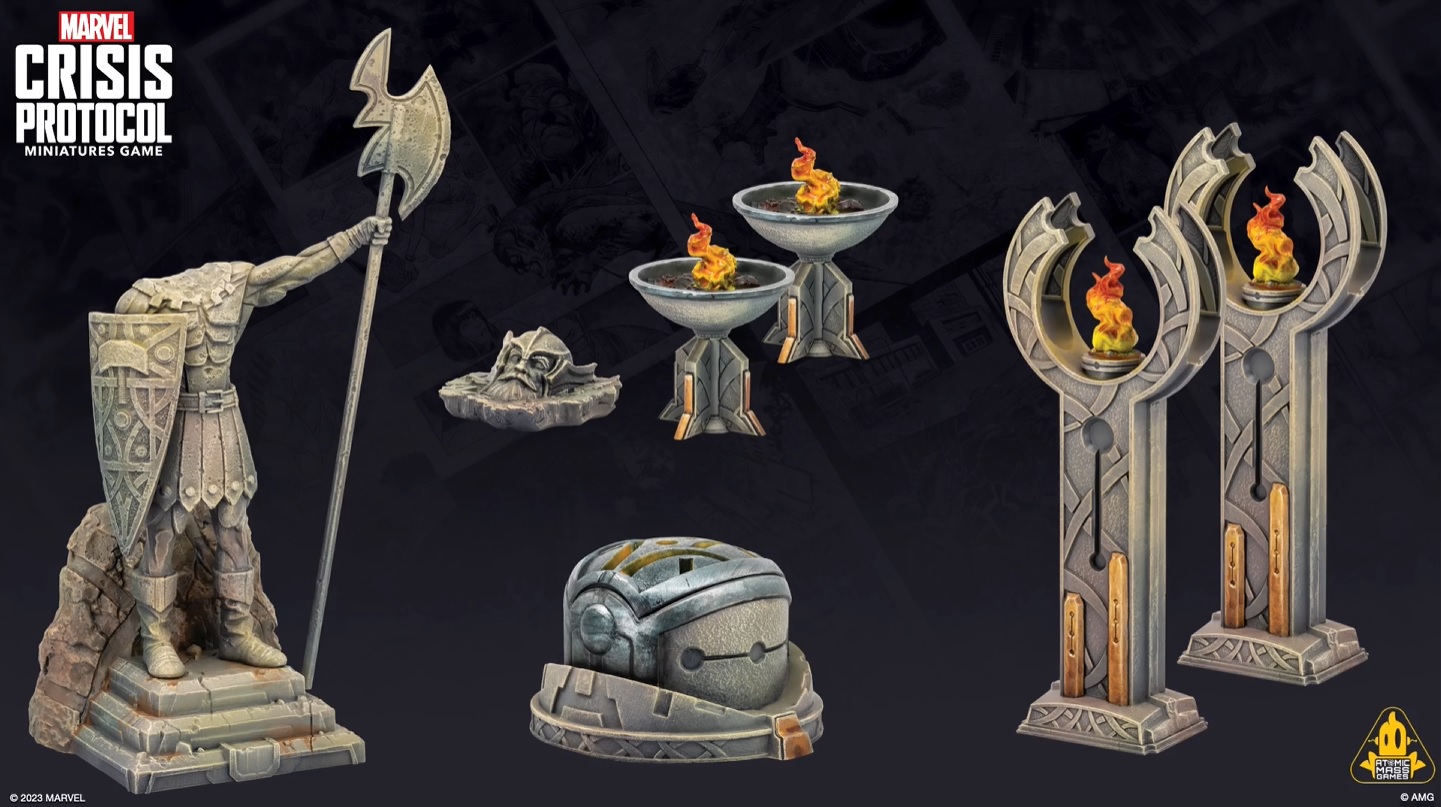 One-Shots are included with these kits, too!
Final Tease: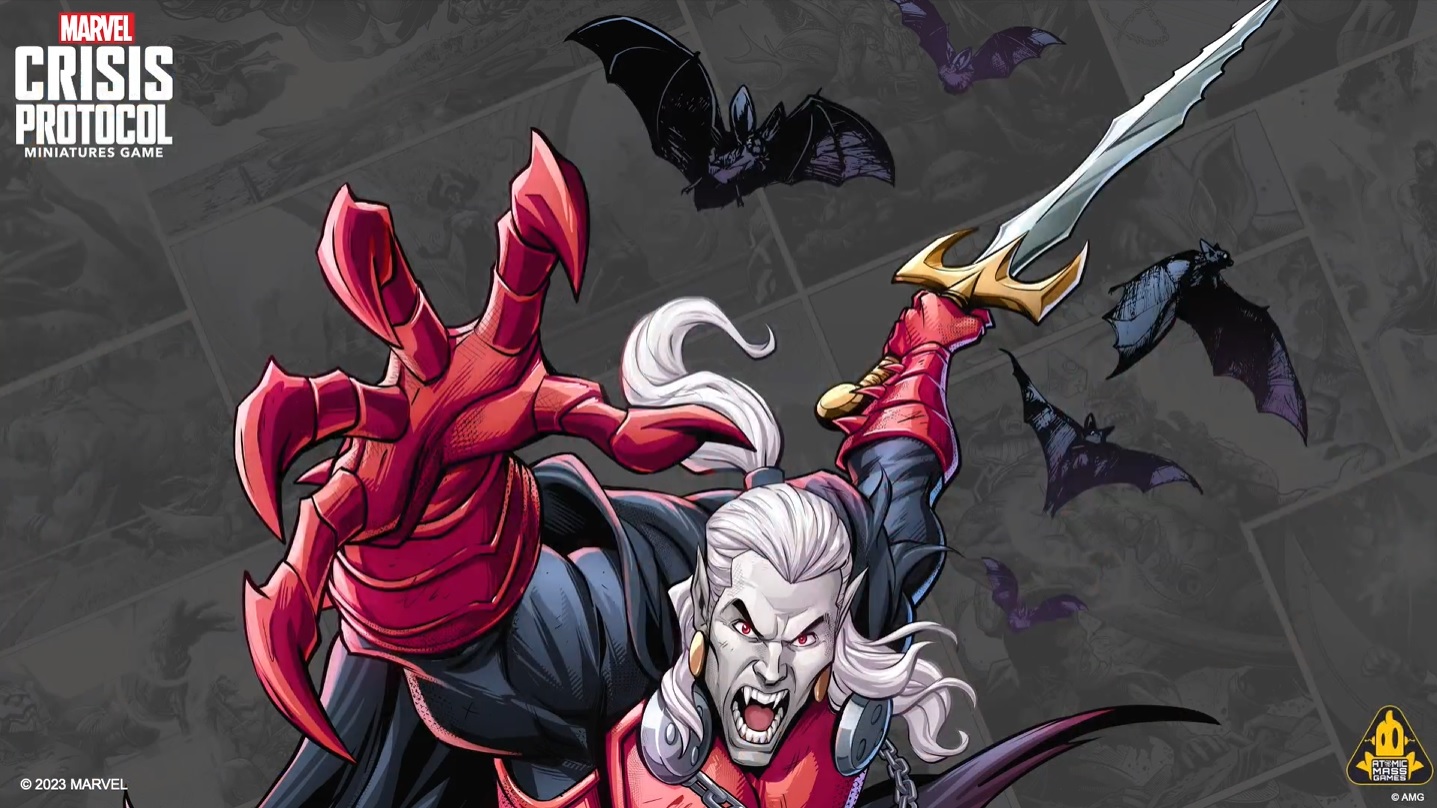 That's some pretty BIG news from Atomic Mass Games. I can't wait to see what else they have in store!