New Trailers & Pop News: Friday the 13th Brings All the Horror, Plus 'Kite Man' and 'Stranger Things' Ice Cream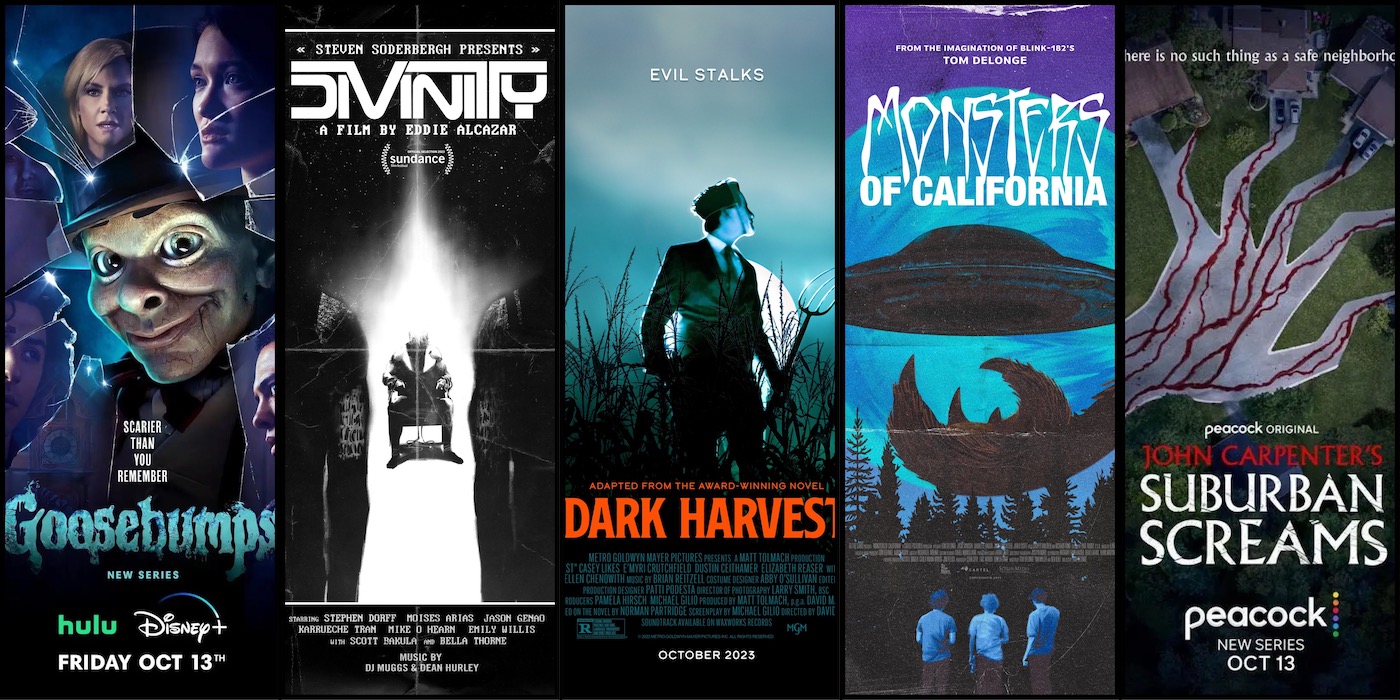 Catch up with all the big pop culture news, announcements, and new trailers you may have missed this week.
This Week's Pop Culture News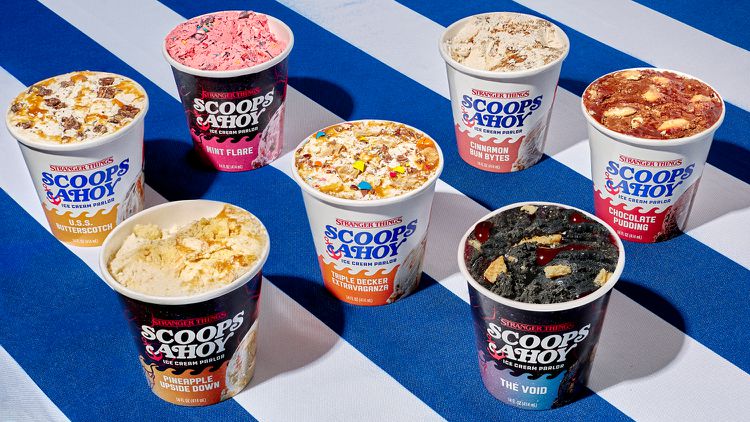 ---
New Movie & TV Trailers
Appendage – Hulu October 2nd
Hannah, a young fashion designer, seems fine on the surface, but secretly struggles with debilitating self-doubt. Soon these buried feelings begin to make Hannah physically sick and sprout into a ferocious growth on her body: The Appendage. As Hannah's health declines, The Appendage begins to fuel her anxieties. At her breaking point, Hannah makes a shocking discovery—there are others out there like her.
Our Flag Means Death – Max October 5th
Struggling to earn the respect of his potentially mutinous crew, Stede's fortunes changed after a fateful run-in with the infamous Captain Blackbeard. To their surprise, the wildly different Stede and Blackbeard found more than friendship on the high seas…they found love. Now, they have to survive it.
Monsters of California – Digital October 6th
After discovering research left behind by a missing government agent, Dallas Edwards and his misfit high school friends embark on a righteous and dangerous adventure to uncover a paranormal conspiracy in Southern California that brings them face-to-face with some of the government's most guarded mysteries.
Coming Out Friday the 13th
Dark Harvest – Digital October 13th
In a cursed town, the annual harvest becomes a brutal battle for survival. On Halloween 1963, Sawtooth Jack, a terrifying legend, rises from the cornfields, threatening the town's children. Groups of boys unite to defeat the murderous scarecrow before midnight.
The Puppetman – Shudder October 13th
Evil pulls the strings and he's chosen who's next.
The Conference – Netflix October 13th
The Conference is a comedy slasher about a team building conference attended by municipal employees that spirals into a nightmare when accusations of corruption begin to circulate and plague the work environment. Simultaneously, a mysterious figure begins stalking and murdering the participants, one by one in this Swedish comedy slasher.
Goosebumps – Hulu October 13th
Plunging viewers into a world of mystery and suspense, the new Goosebumps series follows a group of five high schoolers as they embark on a shadowy and twisted journey to investigate the tragic passing three decades earlier of a teen named Harold Biddle — while also unearthing dark secrets from their parents' past.
John Carpenter's Suburban Screams – Peacock October 13th
"Having pulled off a death-defying escape from Tweedy's farm, Ginger has finally found her dream – a peaceful island sanctuary for the whole flock, far from the dangers of the human world. But back on the mainland the whole of chicken-kind faces a new and terrible threat."
Coming Out Later This Year and Beyond
Divinity – Limited Theaters November 11th
Divinity centers on two mysterious brothers, who abduct a mogul during his quest for immortality. Meanwhile, a seductive woman helps them launch a journey of self-discovery.
Kite Man: Hell Yeah! – Max TBA 2024
Can we get a HELL YEAH?! Get ready for all of Kite Man's saucy adventures in this Harley Quinn spin-off.
---
Subscribe to our newsletter!
Get Tabletop, RPG & Pop Culture news delivered directly to your inbox.