'Our Flag Means Death' Season 2 – Stede Fights for Love & Piracy in New Trailer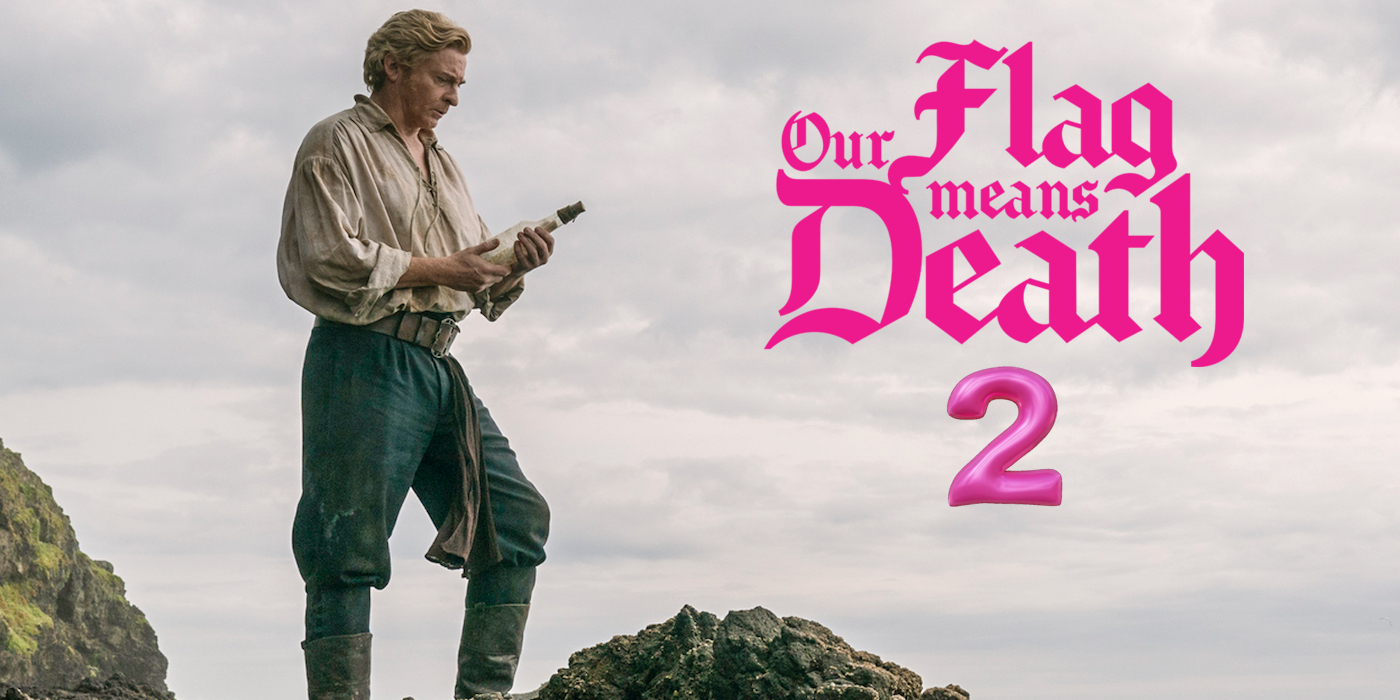 The first full trailer for Our Flag Means Death Season 2 reveals a troubled reunion, a new foe, and a celebration of community.
Our Flag Means Death is loosely based on the true adventures of Stede Bonnet, an aristocrat who abandoned his life of privilege to become a pirate. He takes to the seas in his ship, The Revenge. His kindhearted nature isn't a good fit for piracy, but he manages to make his way into the scene. He meets Black Beard and forms an unlikely friendship that grows into something more during their adventures.
You can watch the entire first season on Max now.
The first season ended with Stede and Blackbeard separating after sharing their true feelings with one another. Stede chose to revisit his wife and children to get closure and move on without his old life weighing on him. Once that's behind him, he sets out to find his real love. Blackbeard (or Ed), heartbroken after Stede's departure, returns to the helm of the Revenge and fully embraces his fearsome reputation.
This latest preview shows just how broken Ed is, and how far he'll go to hide the hurt. And how much Stede still loves and cares for him. Can the two survive this and find a life together on the high seas?
On top of their complicated relationship, the world of piracy looks to be in trouble. A foe is bent on ending the practice and rag-tag community altogether.
Our Flag Means Death Season 2 Cast & Details
Rhys Darby and Taika Waititi are returning as Stede Bonnet and Ed Teach/Blackbeard, respectively. The Revenge crew members returning are Nathan Foad as Lucius, Joel Fry as Frenchie, Samson Kayo as Oluwande, Vico Ortiz as Jim, and Ewen Bremner as Buttons. As well as Samba Schutte as Roach, Kristian Nairn as Wee John, and Matthew Maher as Black Pete.
Newcomers to the high seas include Ruibo Qian, Madeleine Sami, Anapela Polataivao, and Minnie Driver as real-life pirate Anne Bonny.
The show will drop its three episodes on premiere night, followed by two new episodes weekly till the season finale on October 26.
Struggling to earn the respect of his potentially mutinous crew, Stede's fortunes changed after a fateful run-in with the infamous Captain Blackbeard. To their surprise, the wildly different Stede and Blackbeard found more than friendship on the high seas…they found love. Now, they have to survive it.
Our Flag Means Death Season 2 arrives on Max October 5th.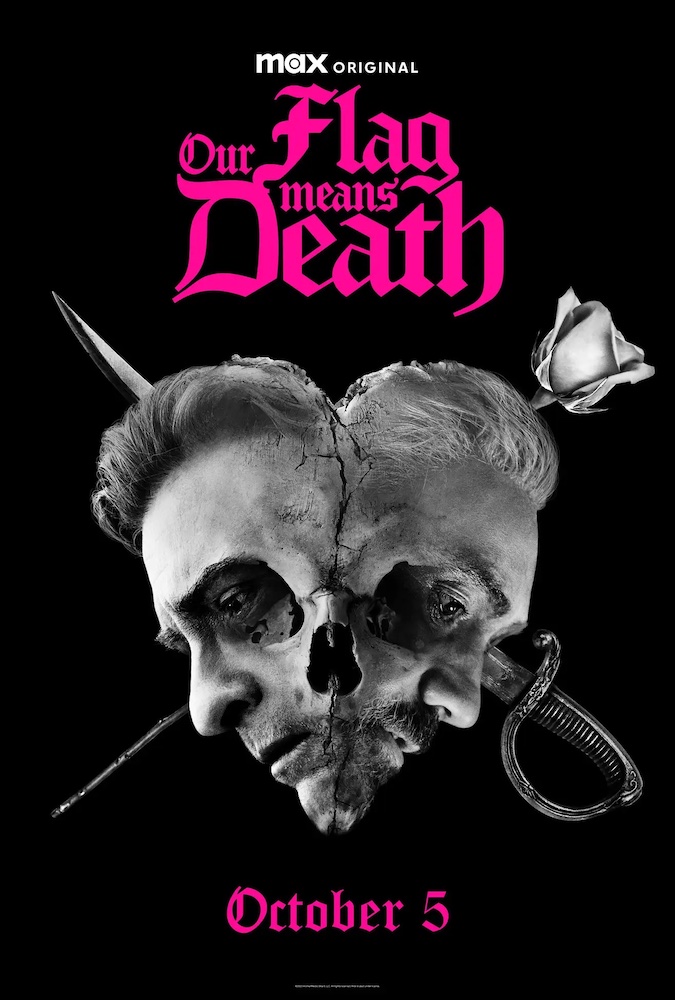 Subscribe to our newsletter!
Get Tabletop, RPG & Pop Culture news delivered directly to your inbox.