Star Wars: Shatterpoint – Roadmap Update And Previews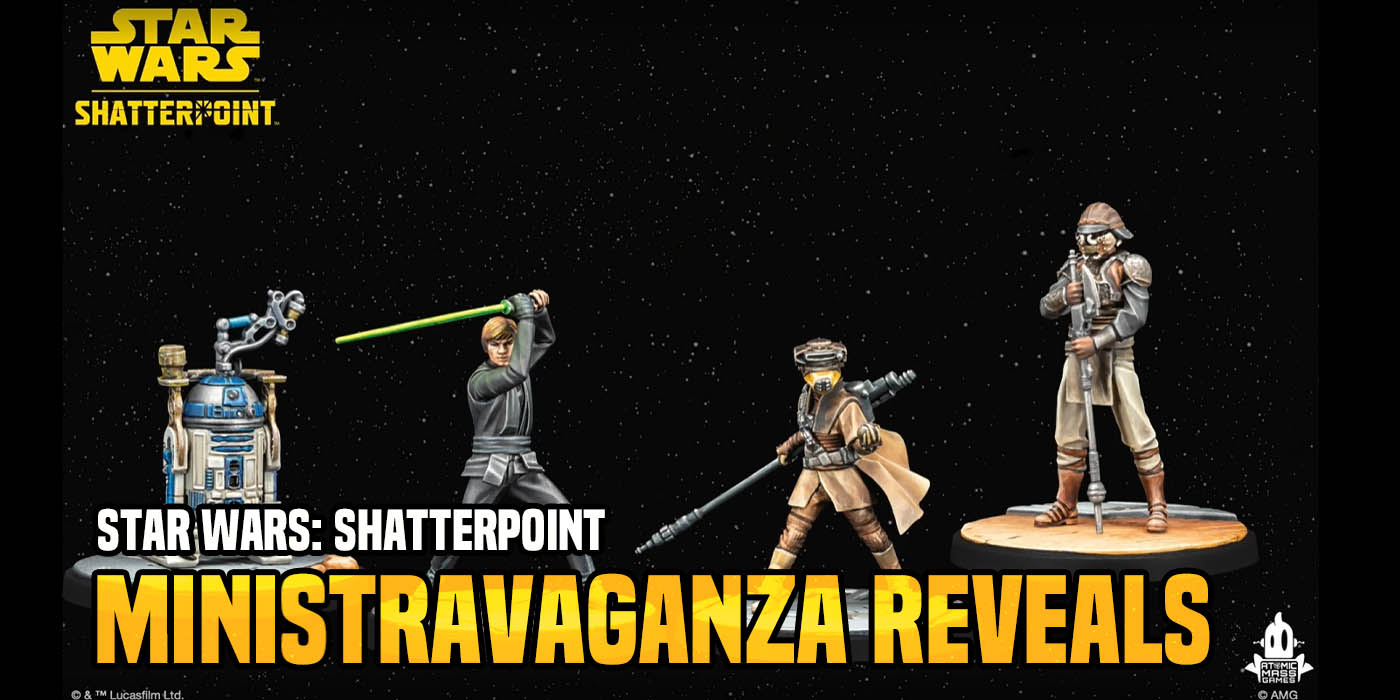 Atomic Mass Games is on Day TWO of their Ministravaganza and we've got some updates and previews for Star Wars: Shatterpoint!
In case you missed it Atomic Mass Games is currently hosting their Ministravaganza on their Twitch Channel. Yesterday they had some big news about Marvel: Crisis Protocol. And today they have a new batch of previews for Star Wars: Shatterpoint. So let's get into it!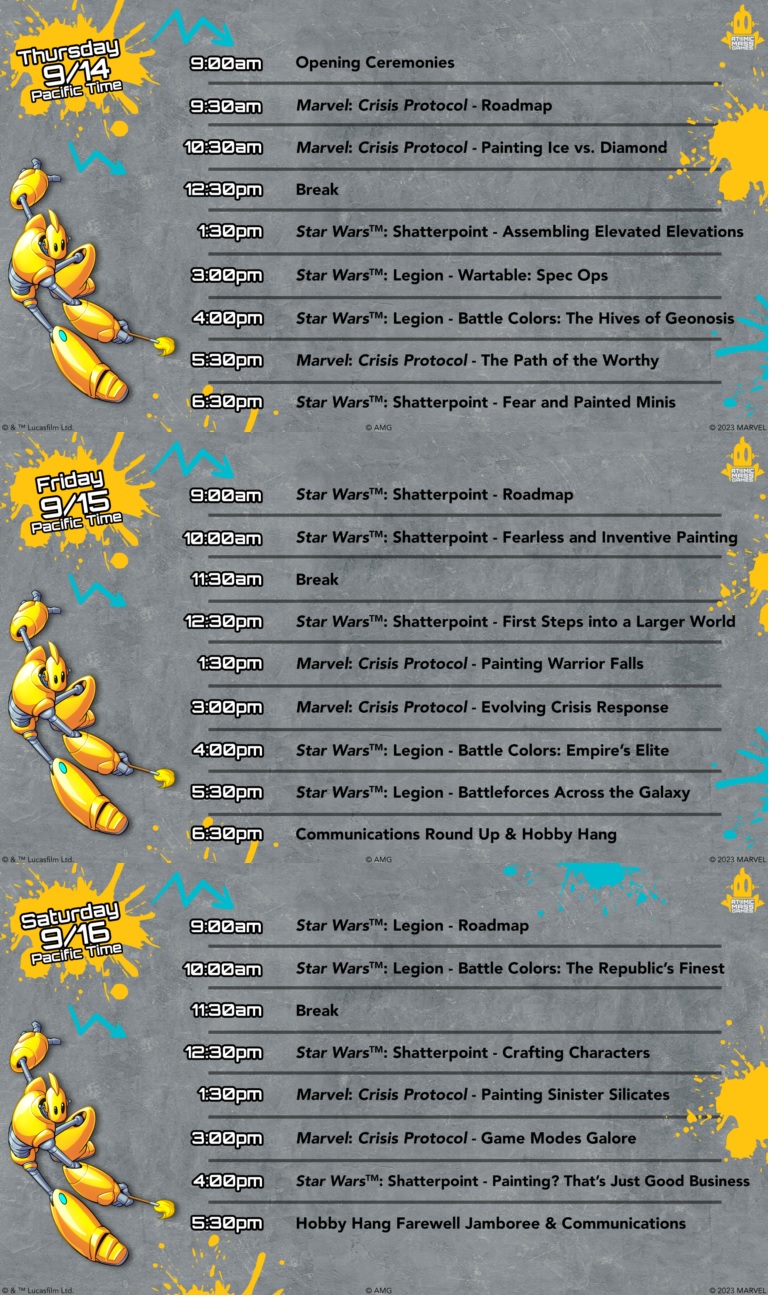 Unfortunately the Roadmap Stream is over and we're currently waiting on a re-upload to catch the rest of the previews. That said here's a few snippets I managed to snag: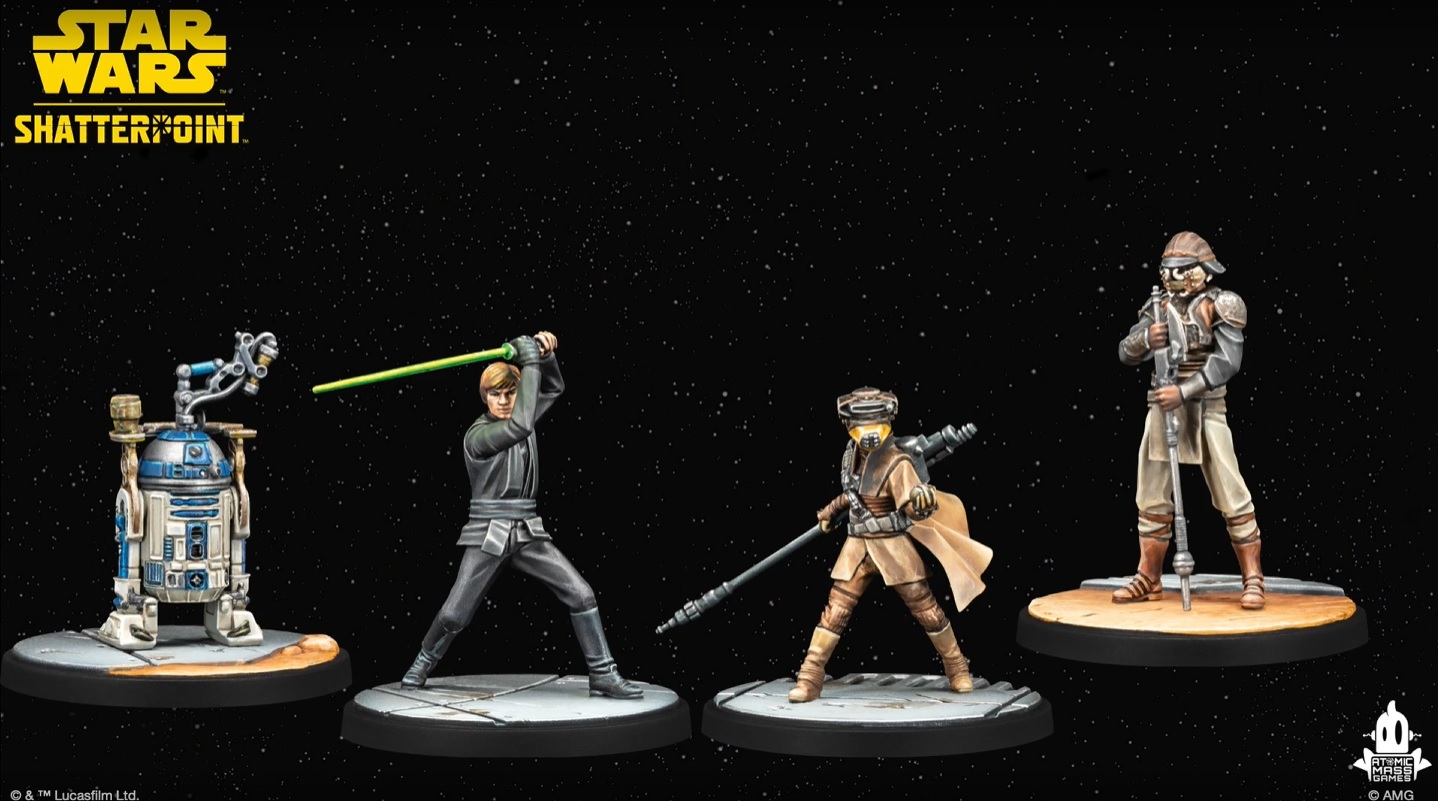 It's R2-D2, Luke, Leia, and Lando in the Fearless and Inventive Squad pack. It's worth noting that there are various head swaps for characters in this pack and Luke has a pair of tunic options depending on which point in the timeline you want to use him from.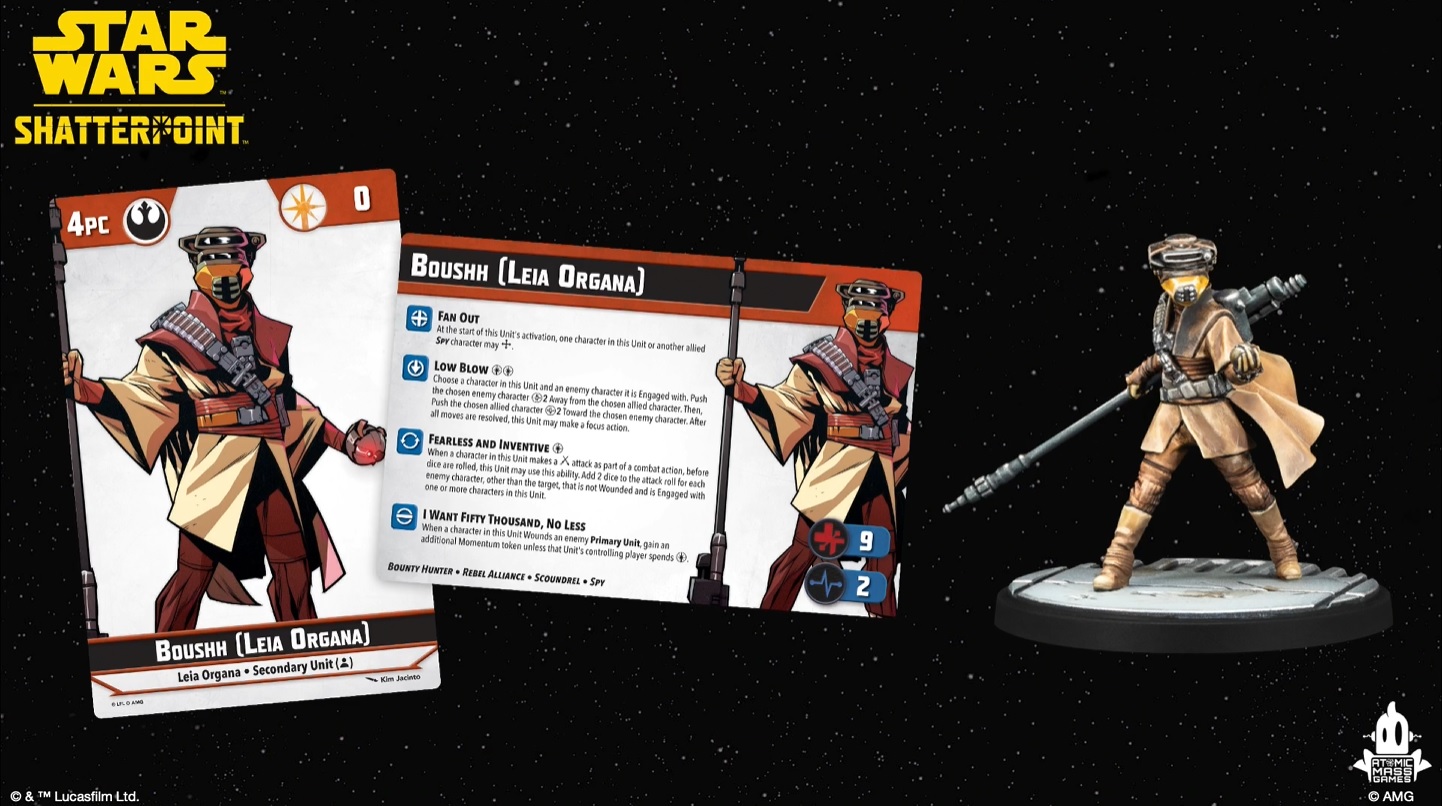 Here's Leia's card as well!
Fear and Dead Men Squad Pack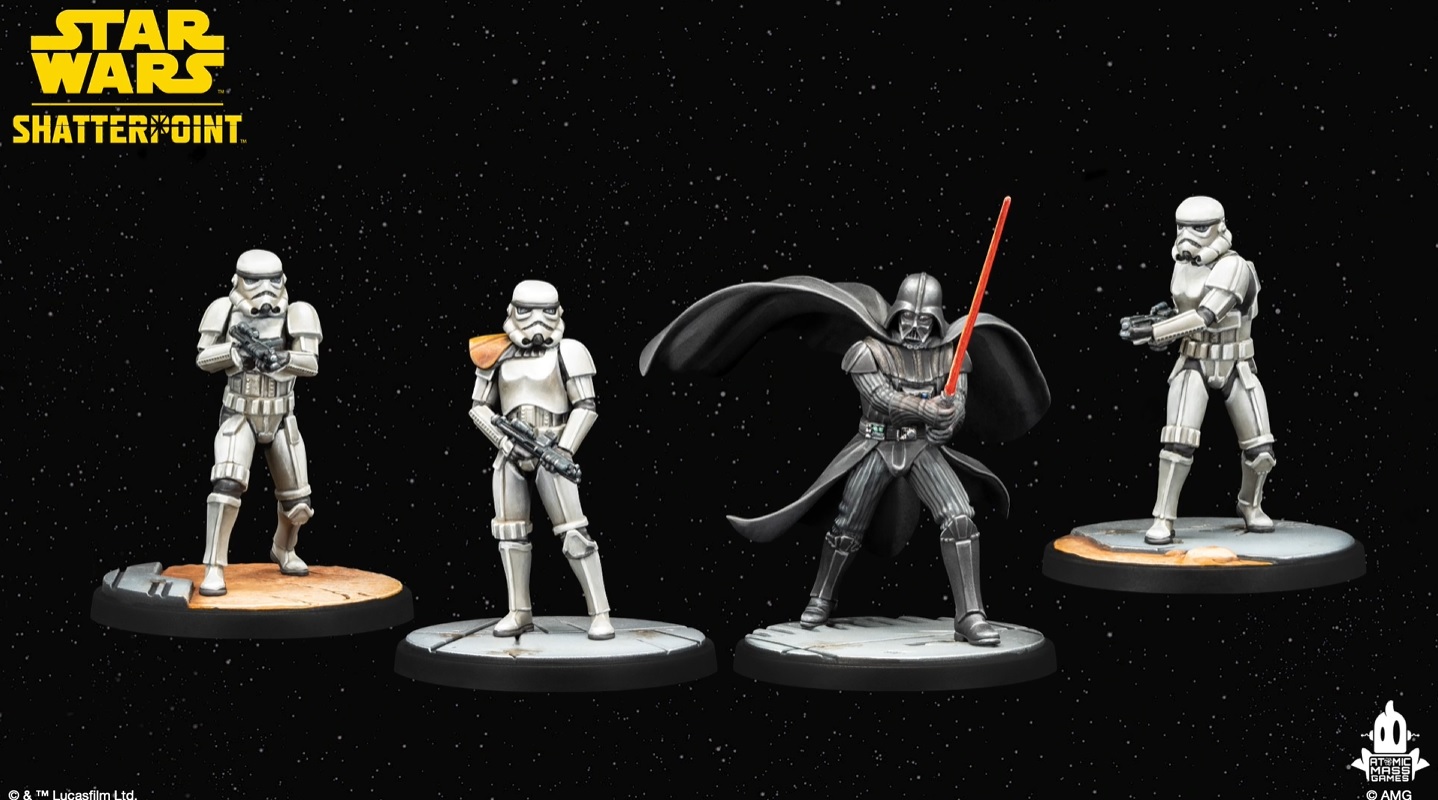 It turns out that Stormtroopers are actually good shots (when the targets don't have plot armor). Underestimating them is a mistake!
Subscribe to our newsletter!
Get Tabletop, RPG & Pop Culture news delivered directly to your inbox.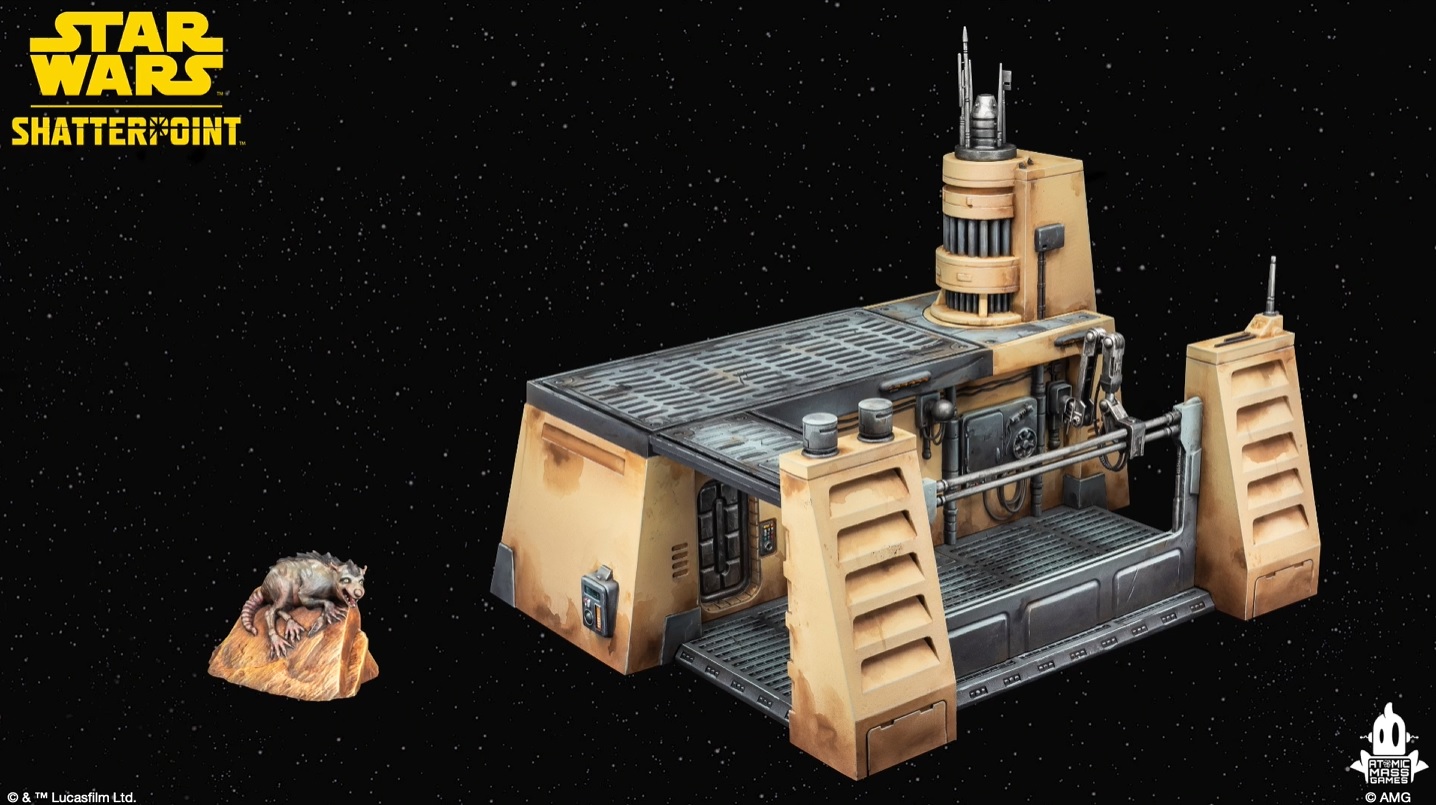 There's more terrain on the way and if you caught the stream then yes it's #ratterpoint time!
Sneak Peaks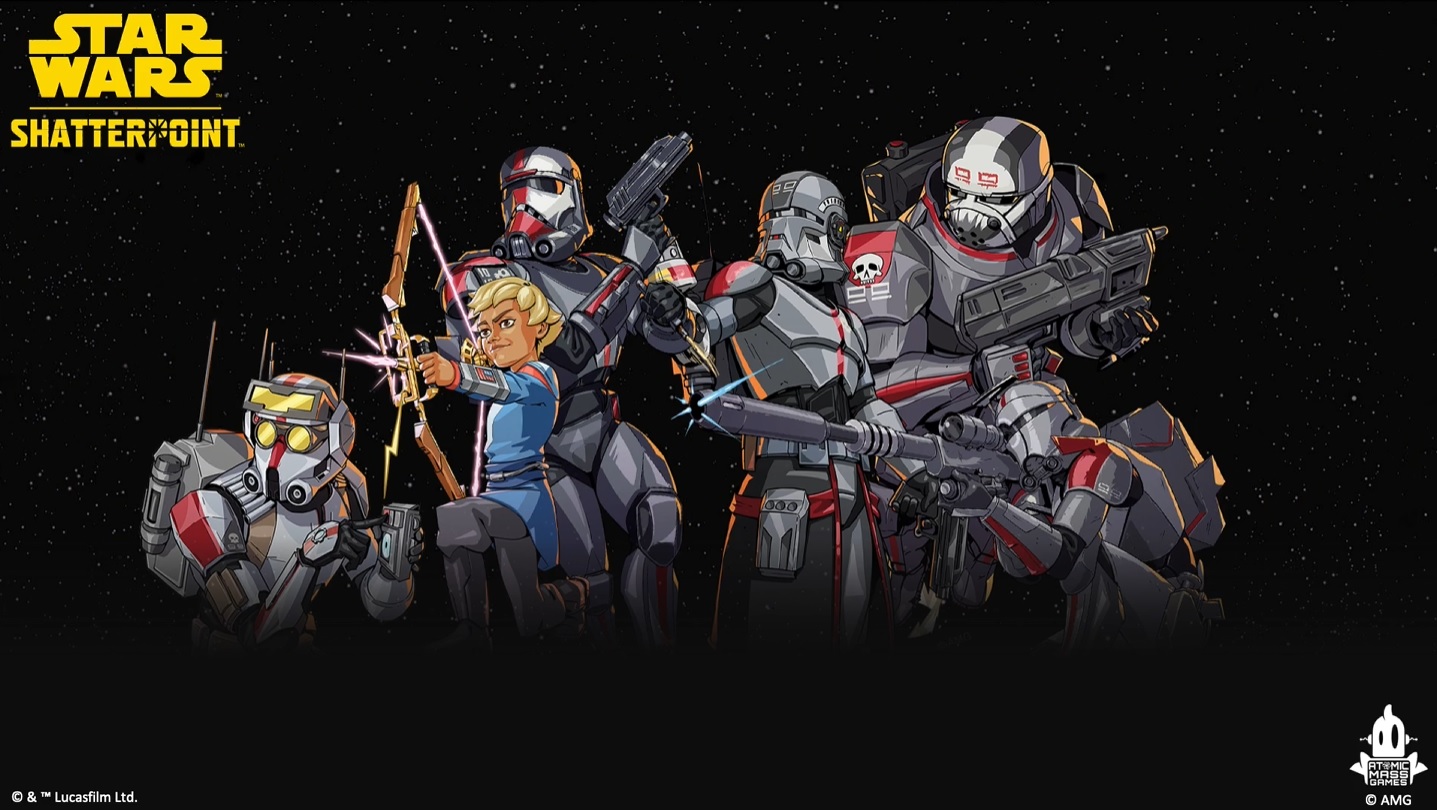 The art for the Bad Batch was teased and yes…they are coming!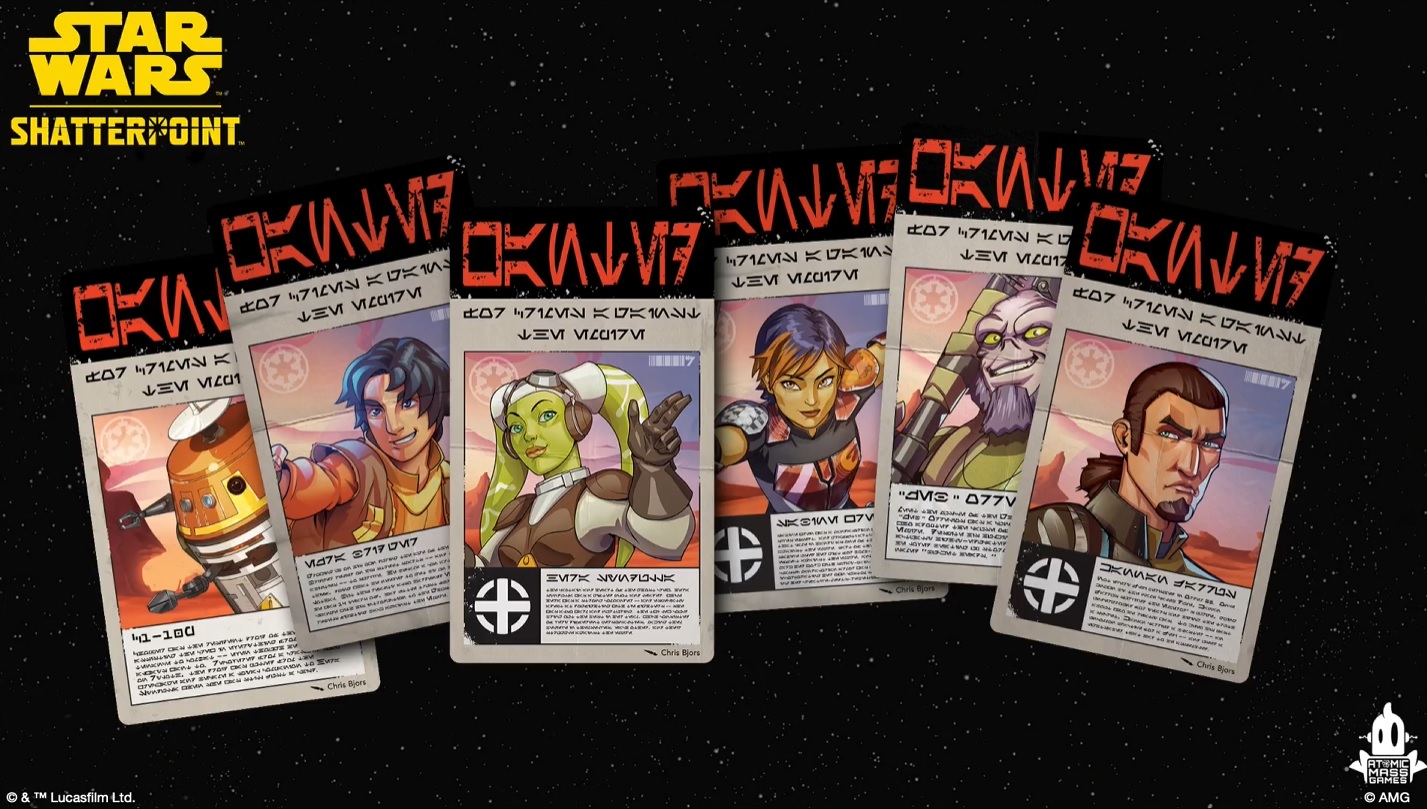 They also showed off some art for the crew of Star Wars: Rebels with these sweet wanted posters!
Final Tease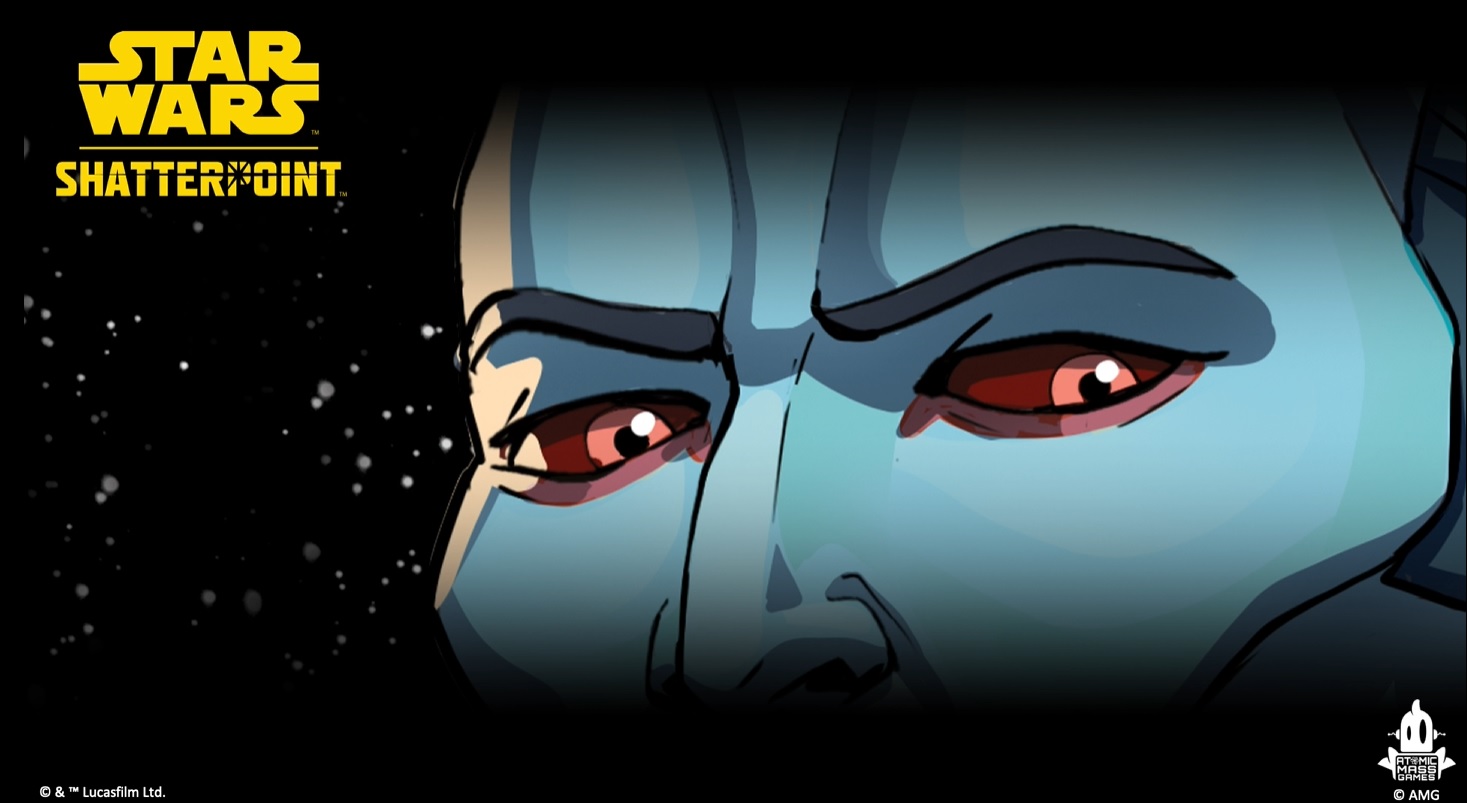 I'll let you guess who that could POSSIBLY be?
There were more previews shown off and we'll post a link back to the Twitch video as soon as that becomes available. For now, enjoy the up-c
oming goodies and be sure to check out Atomic Mass Games' Stream for more Ministravaganza reveals!