Get Ready for Spooky Season with These 12 Unforgettable Urban Legend Horror Films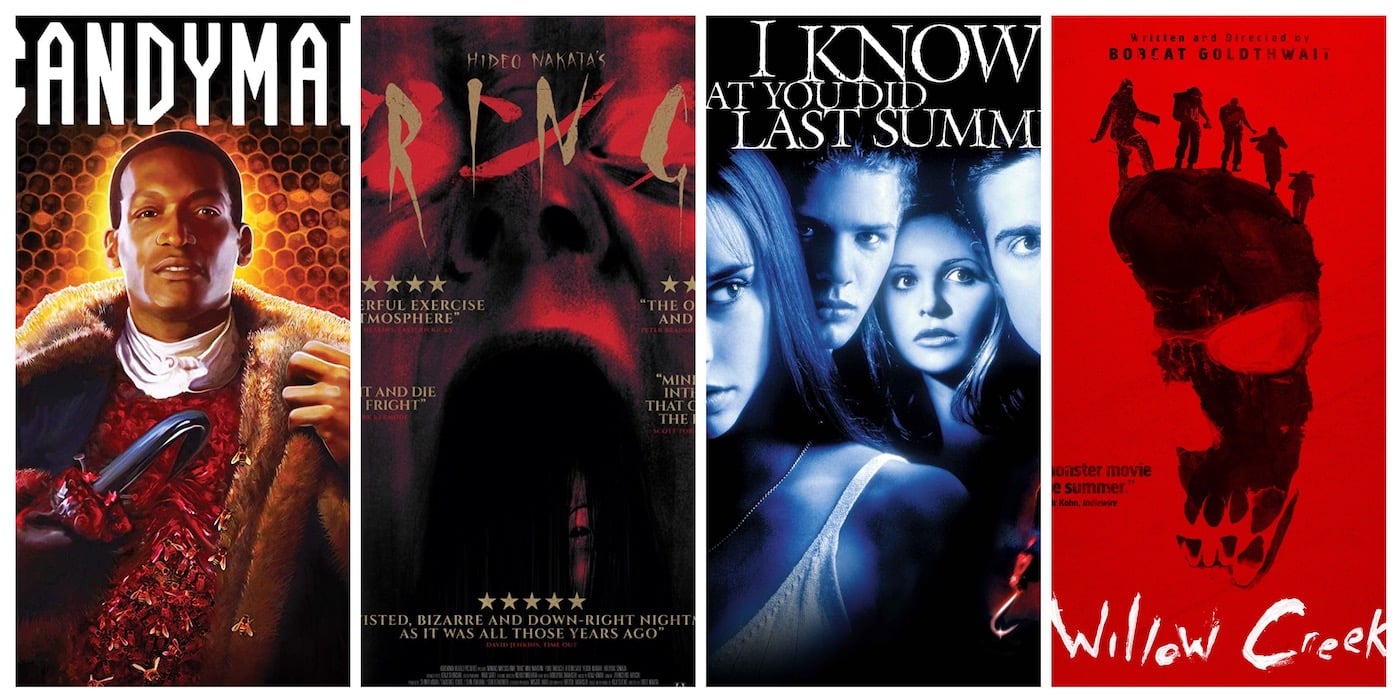 Some of the best scary stories start at sleepovers and over campfires. These urban legend horror movies need to be on your watchlist.
It might not have happened to you, but it's an absolutely true story and it happened to a friend of your cousin. That's right, folks, there's no better time of year to take a look at modern-day folktales known as urban legends.
Black Christmas (1974)
Skip the multiple remakes and go straight back to the classic "the killer is already inside (and calling from) the house" movie. When a Stranger Calls was the first to tackle this urban legend, but it loses its tension 30 minutes in. Black Christmas keeps it till the end.
As winter break begins, a group of sorority sisters, including Jess and the often inebriated Barb, begin to receive anonymous, lascivious phone calls. Initially, Barb eggs the caller on, but stops when he responds threateningly. Soon, Barb's friend Claire goes missing from the sorority house, and a local adolescent girl is murdered, leading the girls to suspect a serial killer is on the loose. But no one realizes just how near the culprit is.
Alligator (1980)
The tale of alligators in urban sewers dates back to the 1920s. In this movie, a herpetologist helps a detective track a tiny pet she flushed away. Now that pet is a king-size mutant alligator (named Ramone). He's feasting on city dwellers that dare enter his sewer. This one is for bad movie fans. It includes a giant puppet that is really ineffective at eating people while they scream.
The Hitcher (1986)
Rutger Hauer is that terrifying, murderous hitchhiker everyone's mom warned them about.
While transporting a car from Chicago to San Diego, Jim Halsey picks up a hitchhiker named John Ryder, who claims to be a serial killer. After a daring escape, Jim hopes to never see Ryder again. But when he witnesses the hitchhiker murdering an entire family, Jim pursues Ryder with the help of truck-stop waitress Nash, pitting the rivals against each other in a deadly series of car chases and brutal murders.
The Candyman Franchise
The franchise revolves around the legend of the Candyman that comes out of mirrors to kill you when you say his name three times. The first three movies star Tony Todd as Daniel Robitaill, a man cursed to become that man. The middle two are 'let's make all the sequels!' style horror movies, and not as good as the 1992 original or 2021 re-make. Both have an underlying story of race and economic disparity in the US bubbling under supernatural terror.
Candyman (1992)
Candyman: Farewell to the Flesh (1995)
Candyman: Day of the Dead (1999)
Tales From the Hood (1995)
Clarence Williams III tells a collection of scary and satirical tales in this Spike Lee-produced anthology. The two follow-ups aren't quite as good, but if you're in the mood it makes a good marathon.
A creepy mortician, Mr. Simms, attempts to scare teenage drug dealer Stack and his friends straight by telling them four horrifying stories. One is about a guilt-riddled cop who goes crazy after ignoring his corrupt partner. He also tells of a meek schoolboy with terrifying supernatural powers. Although the young thugs want to take their drugs and escape Mr. Simms, he still has two more tales to tell.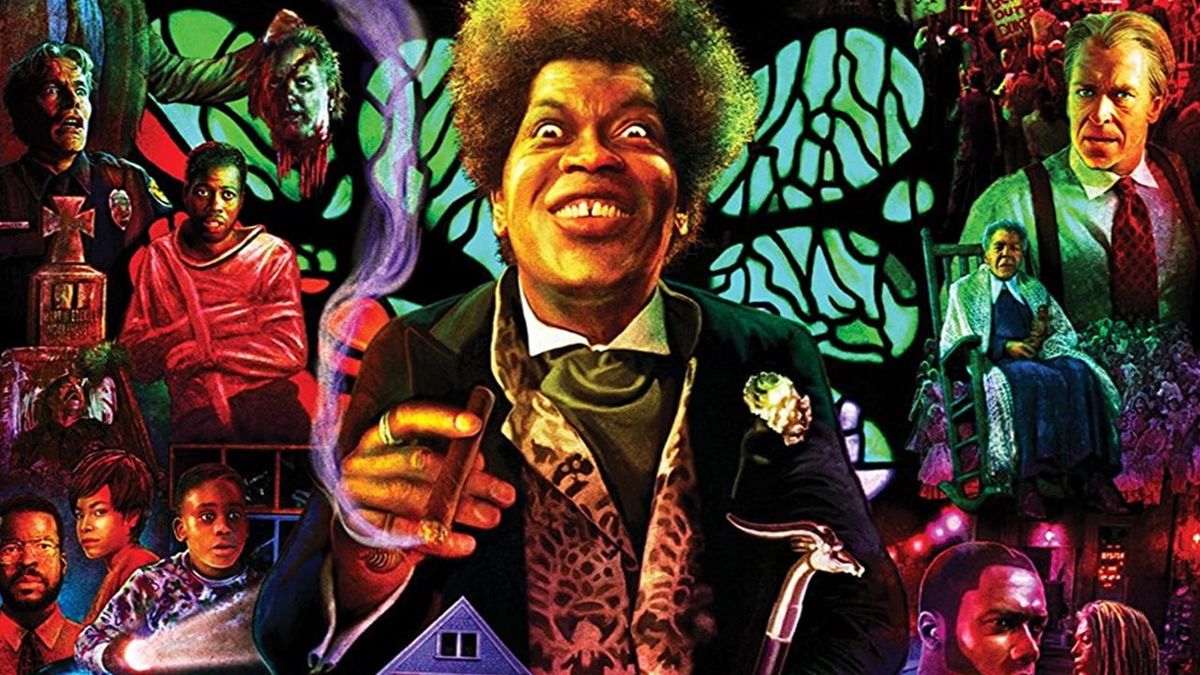 I Know What You Did Last Summer (1997)
The man with the hook for a hand legend gets its turn on the screen in this '90s teen slasher. The supergroup of a cast – Sarah Michelle Gellar, Jennifer Love Hewitt, Ryan Phillippe, and Freddie Prinze Jr. – were in everything around the time this one came out. While it's not quite at the same level as Scream, it's still worth a watch for the nostalgia.
A year after running over a fisherman and dumping his body in the water, four friends reconvene when Julie receives a frightening letter telling her that their crime was seen. While pursuing who he thinks is responsible for the letter, Barry is run over by a man with a meat hook. The bloodletting only increases from there, as the killer with the hook continues to stalk Julie, Helen, and Ray.
Ringu (1998)
Director Hideo Nakata brought the killer video tape and its creepy star played by Sadako Yamamura and kicked off a J-horror takeover. It was followed up by a remake in 2002 (which is good, but not as good) and a bunch of other exports and remakes based on Japanese ghosts and curses.
Subscribe to our newsletter!
Get Tabletop, RPG & Pop Culture news delivered directly to your inbox.
When her niece is found dead along with three friends after viewing a supposedly cursed videotape, reporter Reiko Asakawa sets out to investigate. Along with her ex-husband, Ryuji, Reiko finds the tape, watches it — and promptly receives a phone call informing her that she'll die in a week. Determined to get to the bottom of the curse, Reiko and Ryuji discover the video's origin and attempt to solve an old murder that could break the spell.
Urban Legend (1998)
From the era of Scream and I Know What You Did Last Summer comes this not-so-great (but great if you like bad) horror about a serial killer that is inspired by urban legends. It stars Jared Leto, Alicia Witt, and horror veteran Robert Englund.
A university is beset by a rash of gruesome murders that resemble old urban legends. When her friend Michelle is killed by someone hiding in her car, Natalie begins to notice the pattern. Her suspicions grow stronger when her own roommate is strangled to death. Soon the quiet college campus is transformed into hunting grounds for a maniac, and Natalie struggles to find the killer and stop the bloodshed before she becomes the next victim.
Trick 'r Treat (2007)
An anthology of scary stories that cover urban legends from razor blades in candy to all the rules to follow on all hallow's eve. Stars Anna Paquin, Brian Cox, and Dylan Baker. One day the sequel will get made. One day.
Interwoven stories demonstrate that some traditions are best not forgotten as the residents () of a small town face real ghosts and goblins on Halloween. Tales of terror reveal the consequences of extinguishing a Jack-o-Lantern before midnight and a grumpy hermit's encounter with a sinister trick-or-treater.
Willow Creek (2013)
A found footage movie about bigfoot from Bobcat Goldthwaite. Pair with The Blair Witch Project for a double feature.
Jim and his girlfriend Kelly are in Willow Creek, California, to retrace the steps of Bigfoot researchers Patterson and Gimlin, who, in 1967, recorded the most famous film of the legendary monster. Kelly is a skeptic, along for the ride to spend time with her boyfriend between acting gigs. Jim, a believer, hopes to capture footage of his own, so his camera is constantly rolling.
Slender Man (2018)
The legend of the Slender Man started on the Something Awful forums in the mid-2000s and grew from there. The movie stars Javier Botet as the monster in a suit.
Small-town best friends Hallie, Chloe, Wren and Katie go online to try and conjure up the Slender Man — a tall, thin, horrifying figure whose face has no discernible features. Two weeks later, Katie mysteriously disappears during a class trip to a historic graveyard. Determined to find her, the girls soon suspect that the legend of the Slender Man may be all too real.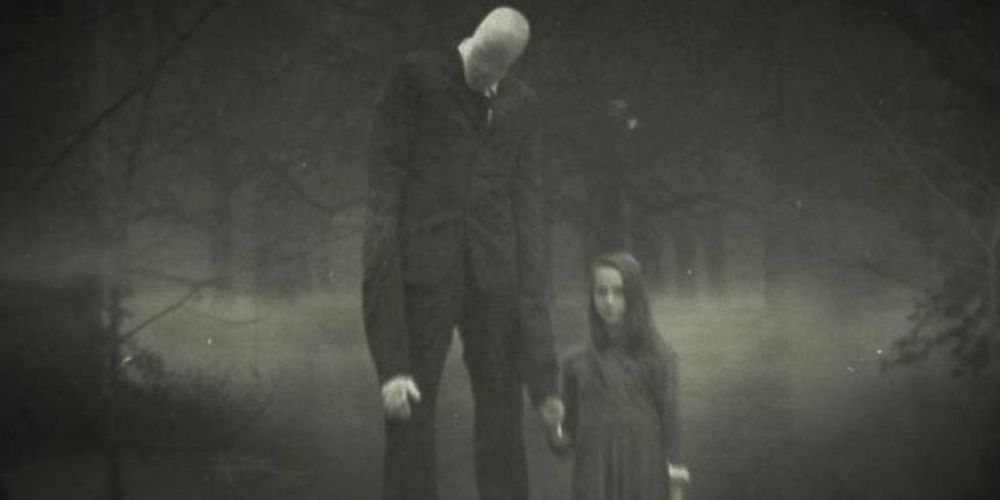 The Boogeyman (2023)
The Boogeyman is a twist on the age-old folktale of the monster that hides under beds and in the closets of frightened children. The tale is about a man dogged by a vicious creature that attacks his family, taking his children one by one. The story was published in 1973 in Cavalier magazine and was later included in King's Night Shift collection in 1978.
High school student Sadie Harper and her younger sister Sawyer are reeling from the recent death of their mother and aren't getting much support from their father, Will, a therapist who is dealing with his own pain. When a desperate patient unexpectedly shows up at their home seeking help, he leaves behind a terrifying supernatural entity that preys on families and feeds on the suffering of its victims.
---