Warhammer 40K: Cerastus Knights Acheron and Castigator Are Impressively Modular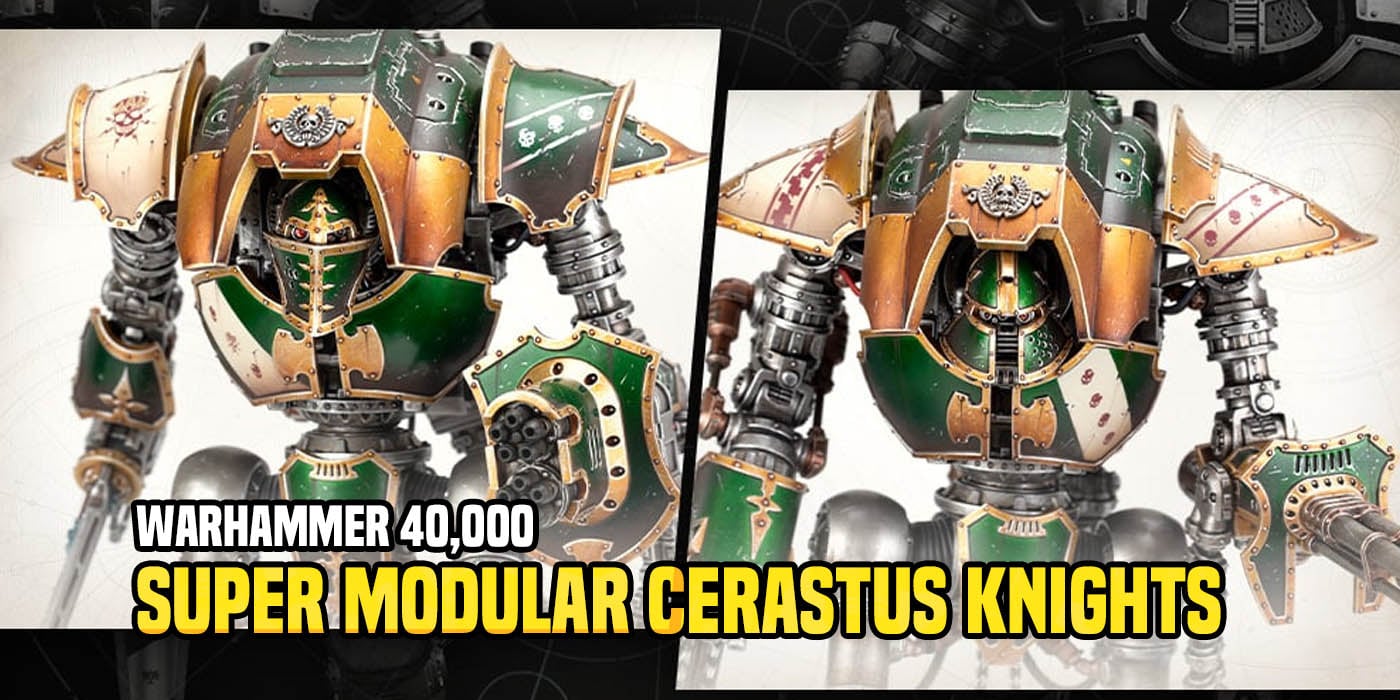 The two new Knight kits from Games Workshop are coming soon and both are flexible kits that allow for the most dynamic poses yet.
Games Workshop is pushing their model boundaries with the new Cerastus Knights Acheron and Castigator kits. Not only do these take cues from the Lancer but they have some added options that make them impressively modular when building them. These two kits will have your creative juices flowing for sure!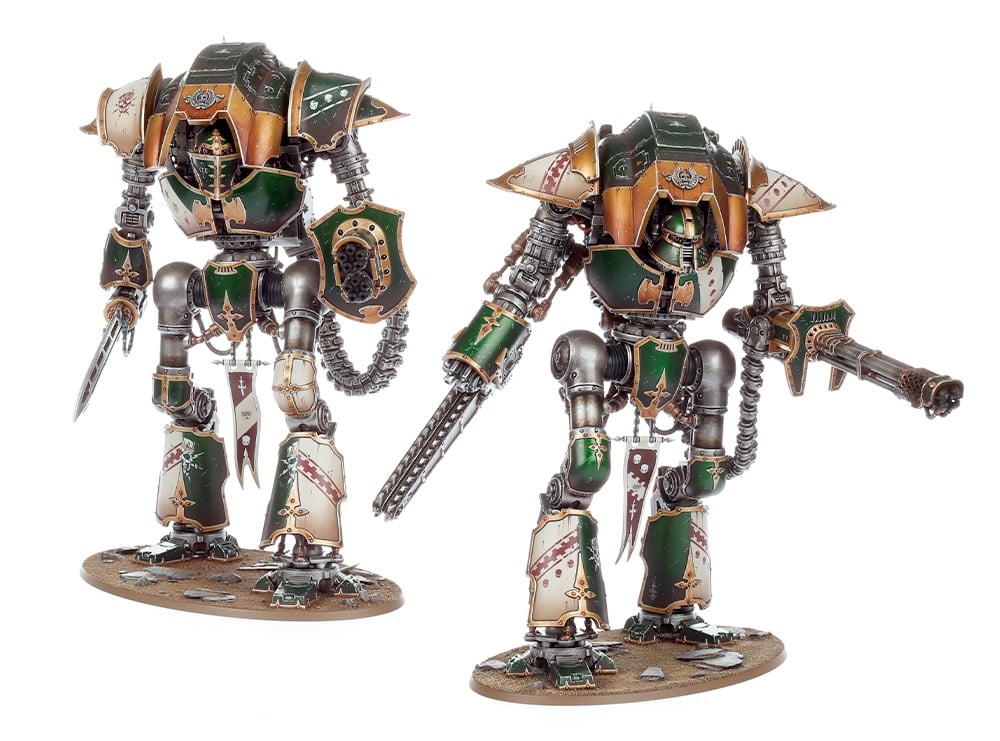 New Plastic, New Tricks
"The original resin version of this miniature often required hobbyists to bend and twist the pieces with careful applications of hot water or hair dryer to accommodate posing, which was quite an involved task even for expert modellers. The new plastic kits for the Castigator and Acheron provide a smart solution – a separate sprue for the hose and ammo feed has been designed in a partially glueless assembly which can be moved into almost any position you want."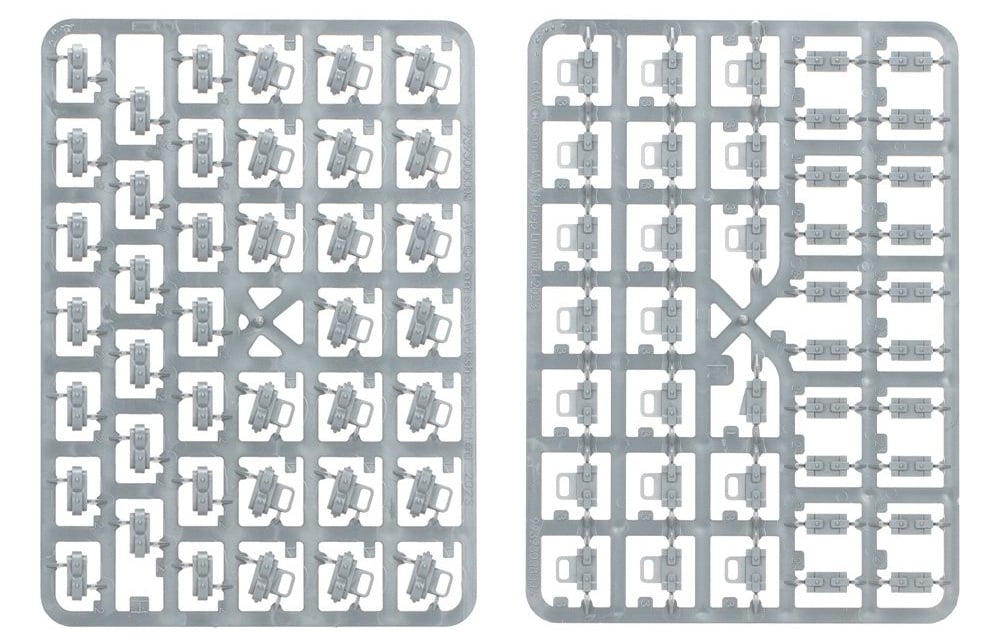 This is a major improvement the plastic kit has over the old resin version. GW created a hard plastic sprue for all the tube/ammo feed bits and designed them in such a way that you can customize their position. That might sound mundane but in practice it's a pretty smart workaround and a first for GW.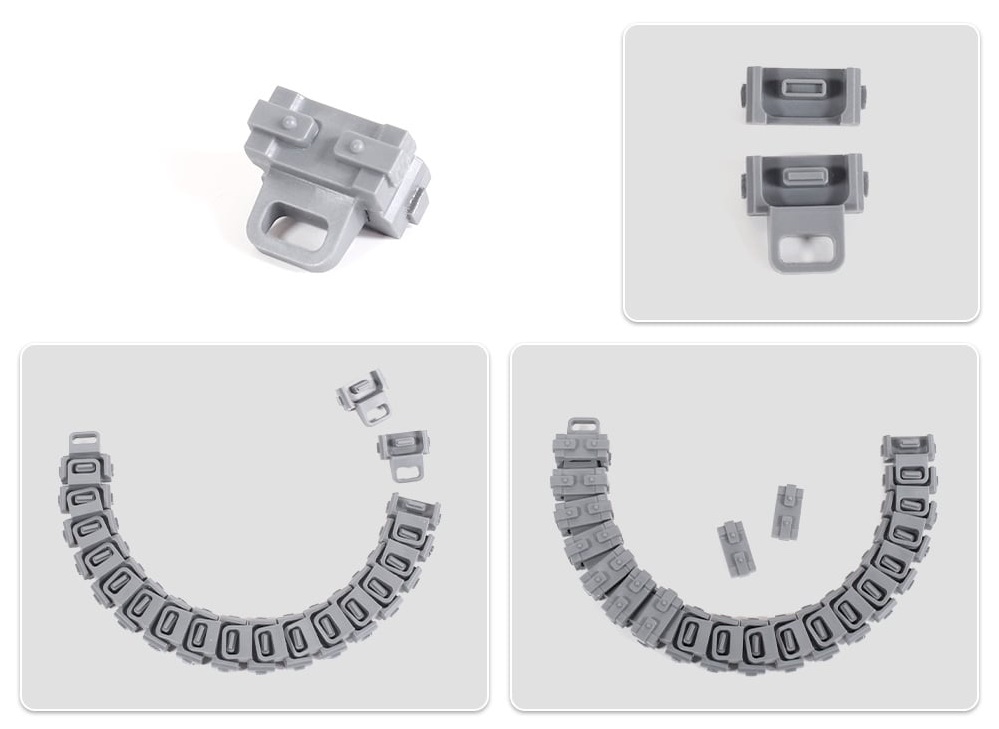 That extra wiggle room inside the casing allows for some really "flexible" positioning for the tubing/ammo feed. That means you have even more range for the poses for these knights when building them.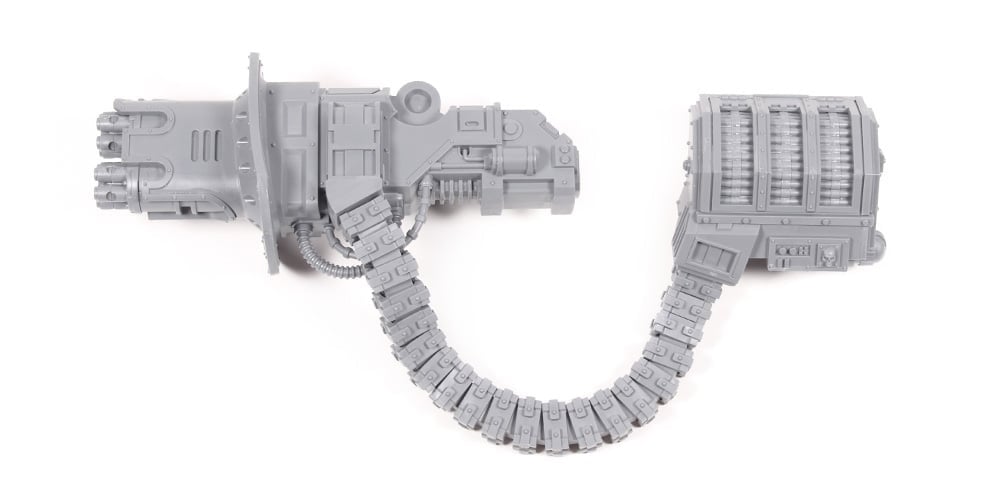 When you combine this freedom in positioning with the arm joints you get a very dynamic range of motion you can position the model in. Each arm is made of a handful of either pivot or ball-and-socket joints. This kit is inviting hobbyists to go nuts with the pose of these two knights!
Subscribe to our newsletter!
Get Tabletop, RPG & Pop Culture news delivered directly to your inbox.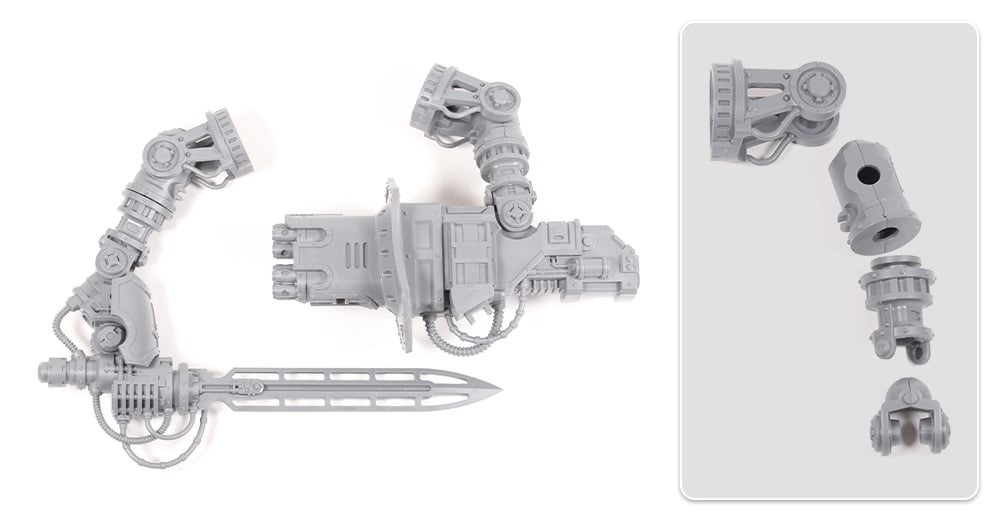 And it's not just the arms that got this treatment. The legs of the model are also highly modular and can strike many different poses, too. that's thanks to more pivots and ball-and-socket joints as well as pistons and pipes that can slide.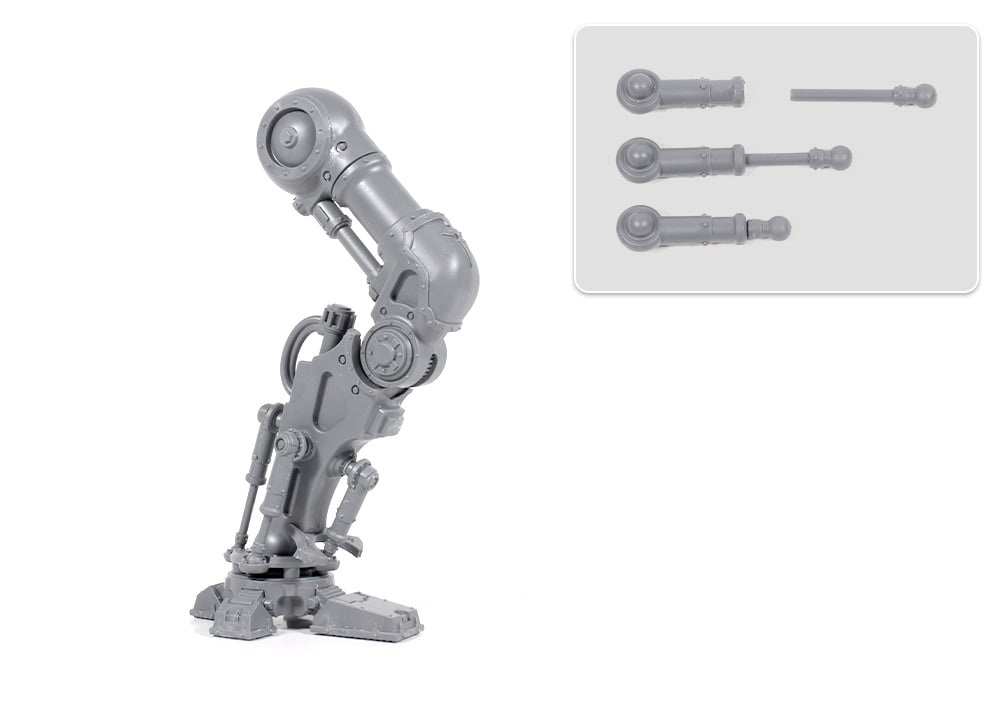 Both of these Knights (along with the Lancer) are really great kits to play around with in terms of posing. Considering how large they are and how dynamic you can pose the models they are sure to be centerpiece models in any army. Furthermore, if you're really getting a hobby itch, these would be ideal for use in a diorama or other battle scene. Don't forget they are found in both 40k and the Horus Heresy Era which really opens up the possibilities for truly eye catching scenes!
I can't wait to see what the hobby world does with these two kits!