Kickstarter Highlights: Beadle & Grimm's 'Ring of Chaos', Zombicide's 'DCeased', & More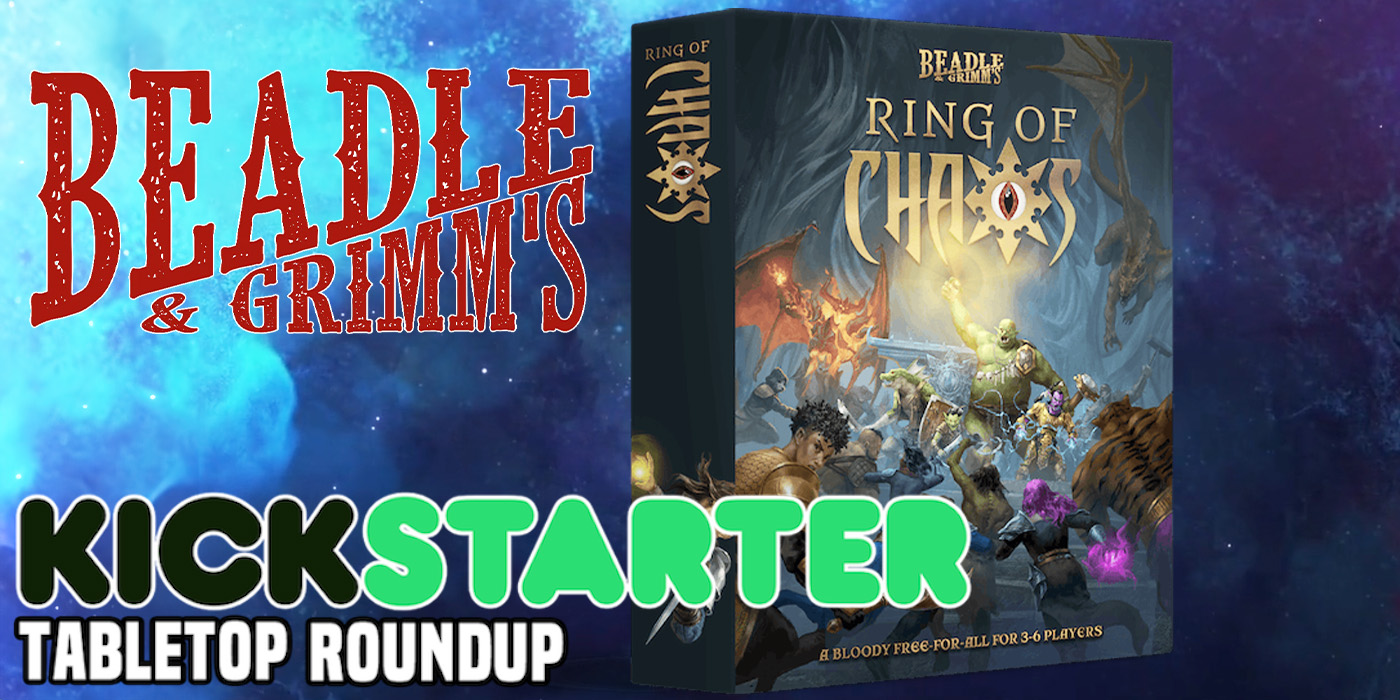 Come check out this week's batch of crowdfunding and Kickstarter highlights – including board games, RPGs, and STLs!
DCeased – A Zombicide Game
Protect Earth from the Anti-Life Virus and its hosts in this epic DC Universe Zombicide game!
DCeased – A Zombicide Game is a cooperative game where 1 to 6 players control the last uninfected Super Heroes facing off against Zombie Heroes and the zombie hordes controlled by the game itself. Based on the core mechanics of the smash hit Zombicide series, it brings non-stop zombie action to the DC universe. Only by working together and pushing their powers to the limit can the Super Heroes hope to put an end to the Anti-Life threat!
Dungeon & Potions – Treats & Dragons
A Cookbook and Cocktail book with D&D-Themed Cocktails and Treats with 5E-Compatible Supplements.
"DUNGEONS AND DRAGONS" and "TREATS AND POTIONS": a two-tome journey that presents a cookbook and cocktail book filled with a delightful array of D&D-themed recipes and libations with 5E supplements.
Ring of Chaos
A competitive fantasy card and board game where parties of heroes and monsters fight to gain control of the legendary Ring of Chaos.
Welcome adventurers, explorers, and monsters of all types! We present to you the Ring of Chaos, the very first game designed by the goblins at Beadle & Grimm's. If you're here, you must have heard the story: an all-powerful artifact, the Ring of Chaos, has been unearthed in an ancient temple. Adventurers from all over the world – heroes and villains, humanoids and monsters, you and your friends –  have descended on the temple and are trying to claim this new-found power for their own!
Amsel Suite: The Game Master's Swiss Army Knife
Within every TTRPG adventure is a story to be told. A story crafted with care, told with passion, shaped cooperatively as the heroes weave their path — sometimes, let's be honest, a bit chaotically so. Preparing such a story, telling it with your friends, reacting to their choices — it's a lot of work! We're here to help.
The Amsel Suite is our dream — creating a software suite designed to assist you when you're storytelling, worldbuilding, and roleplaying.
Micro Dungeons: Inner Planes Edition for D&D 5E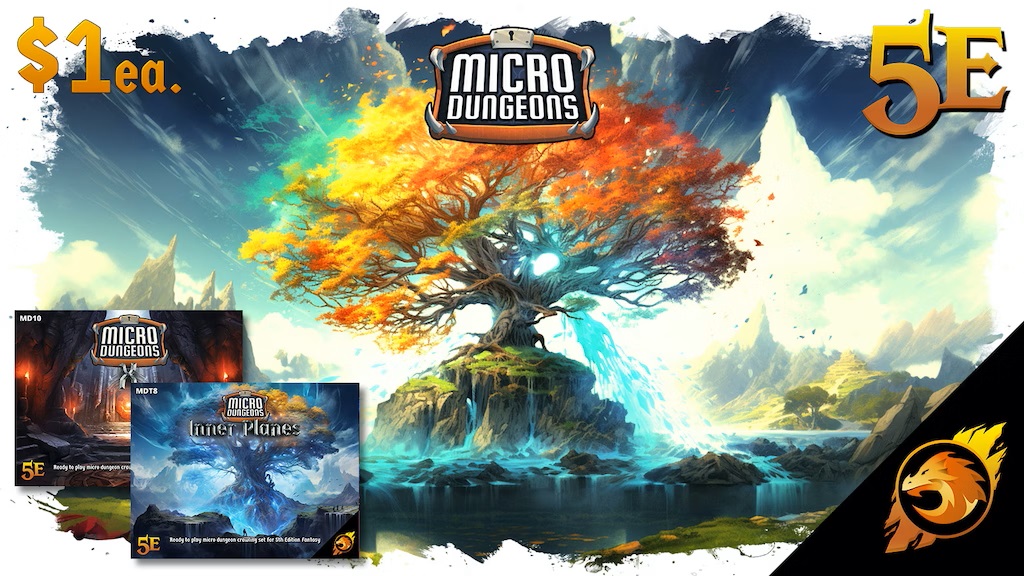 Micro Dungeon Crawling Adventures in the Elemental Energy Planes for the 5th edition of Dungeons & Dragons.
Micro Dungeons is a short selection of small dungeons for both new and experienced players of 5E DnD, that can be played in a few hours, with an old-school feel.
Subscribe to our newsletter!
Get Tabletop, RPG & Pop Culture news delivered directly to your inbox.
---