Warhammer World Championship Preview Online: Flesh-eater Courts – Summerking Arrives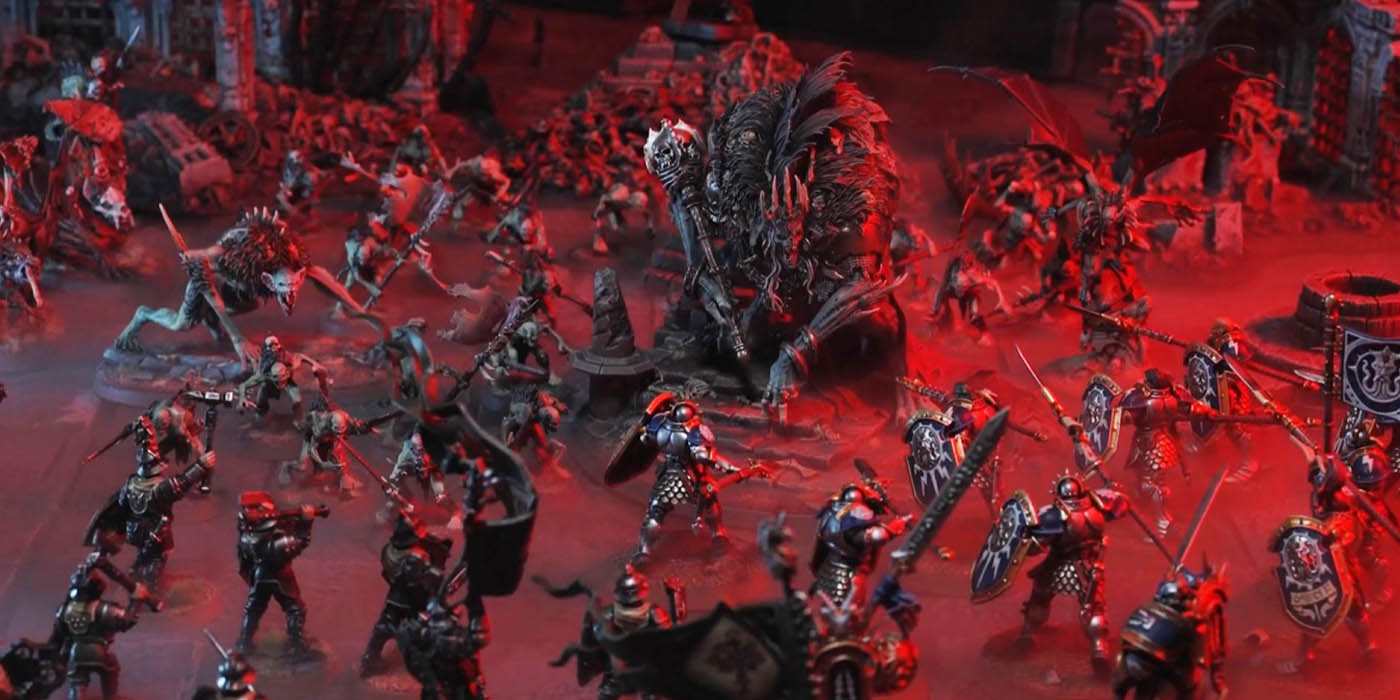 The Flesh-eater Courts are next and they have a massive wave of releases coming — and one new model for the Summerking himself!
We knew the Flesh-eater Courts were getting their new stuff soon. Well the feast is here so feast your eyes on these new reveals!
Flesh-eater Courts Reveals
Cryptguard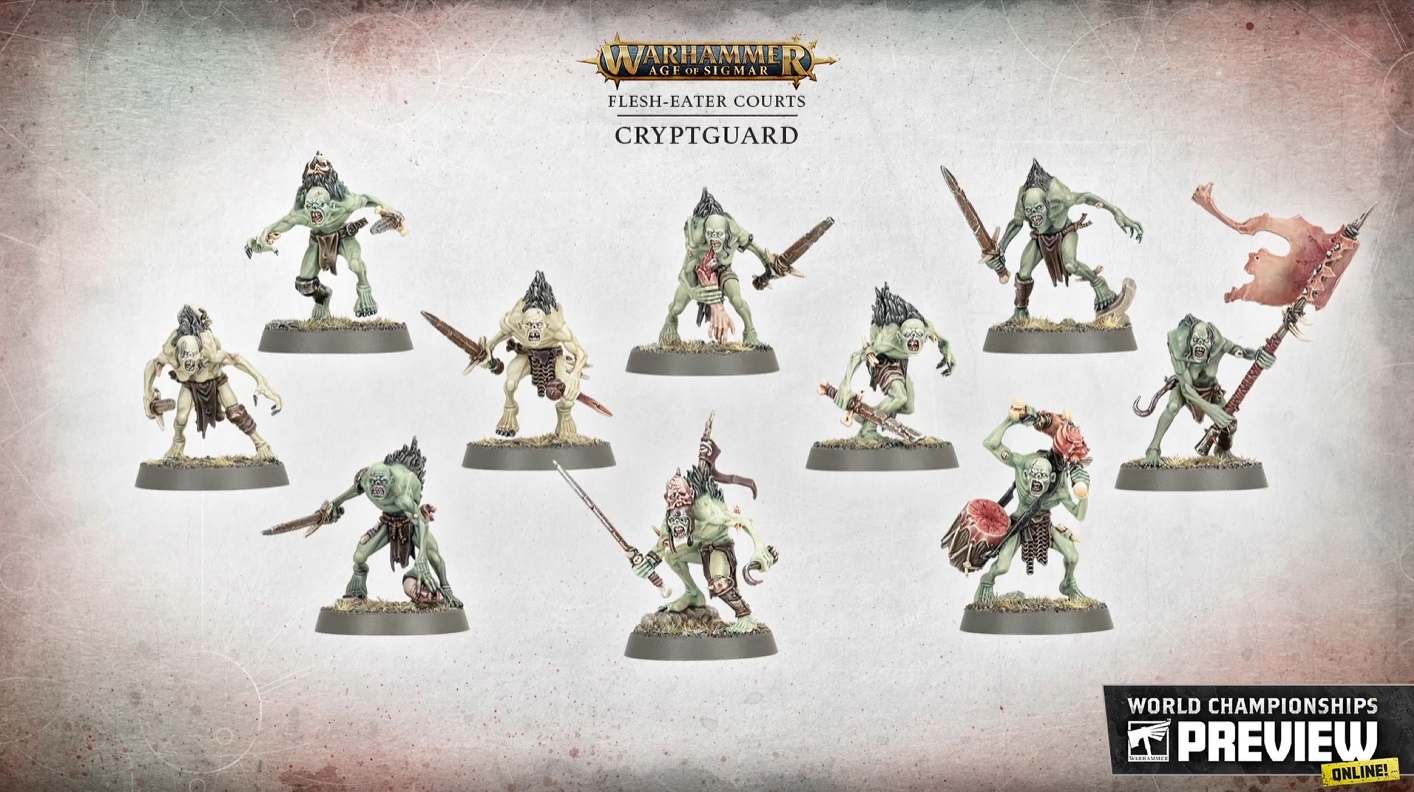 There's some new ghouls on the way and they have a couple different weapon options to give them this time around.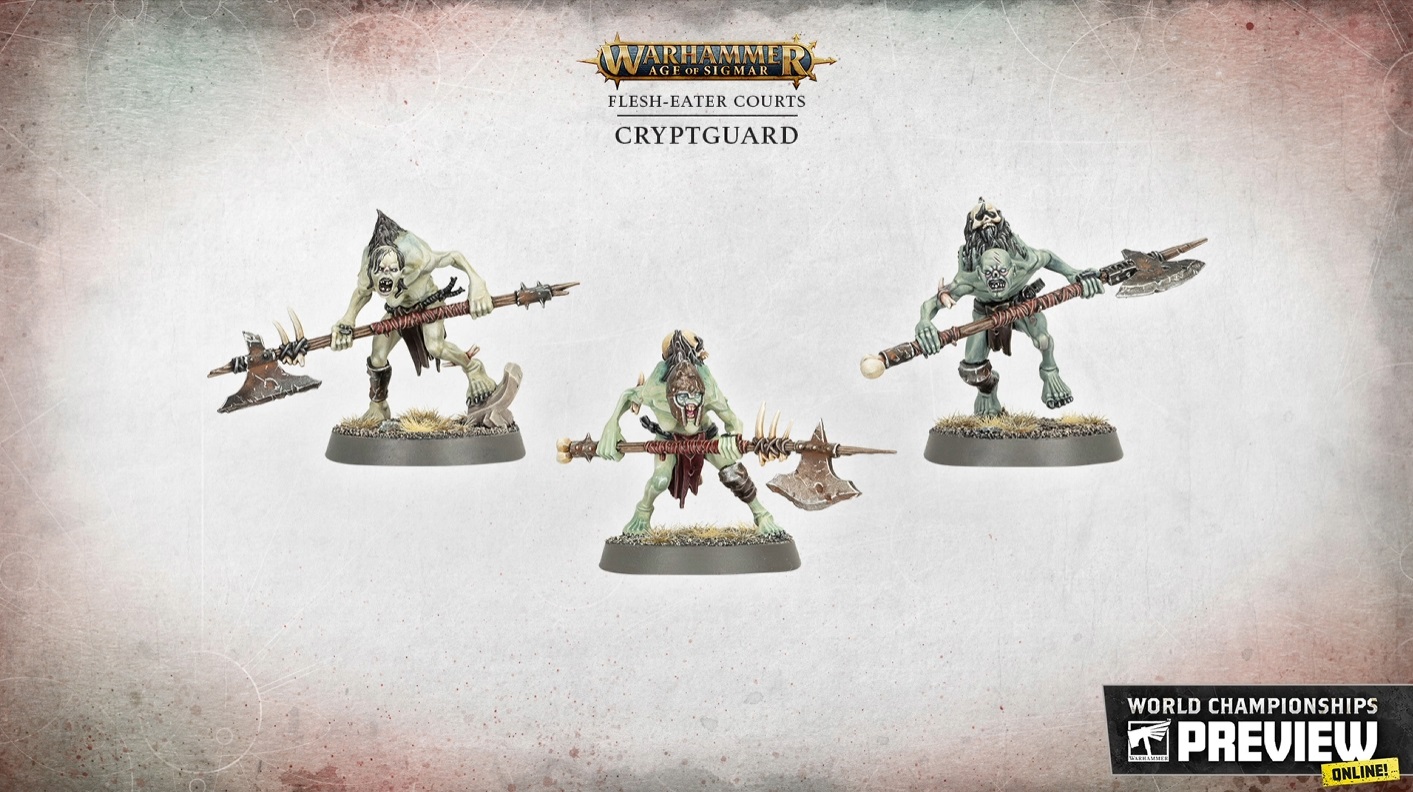 The Halberds are going to be a thing for them!
Morbheg Knights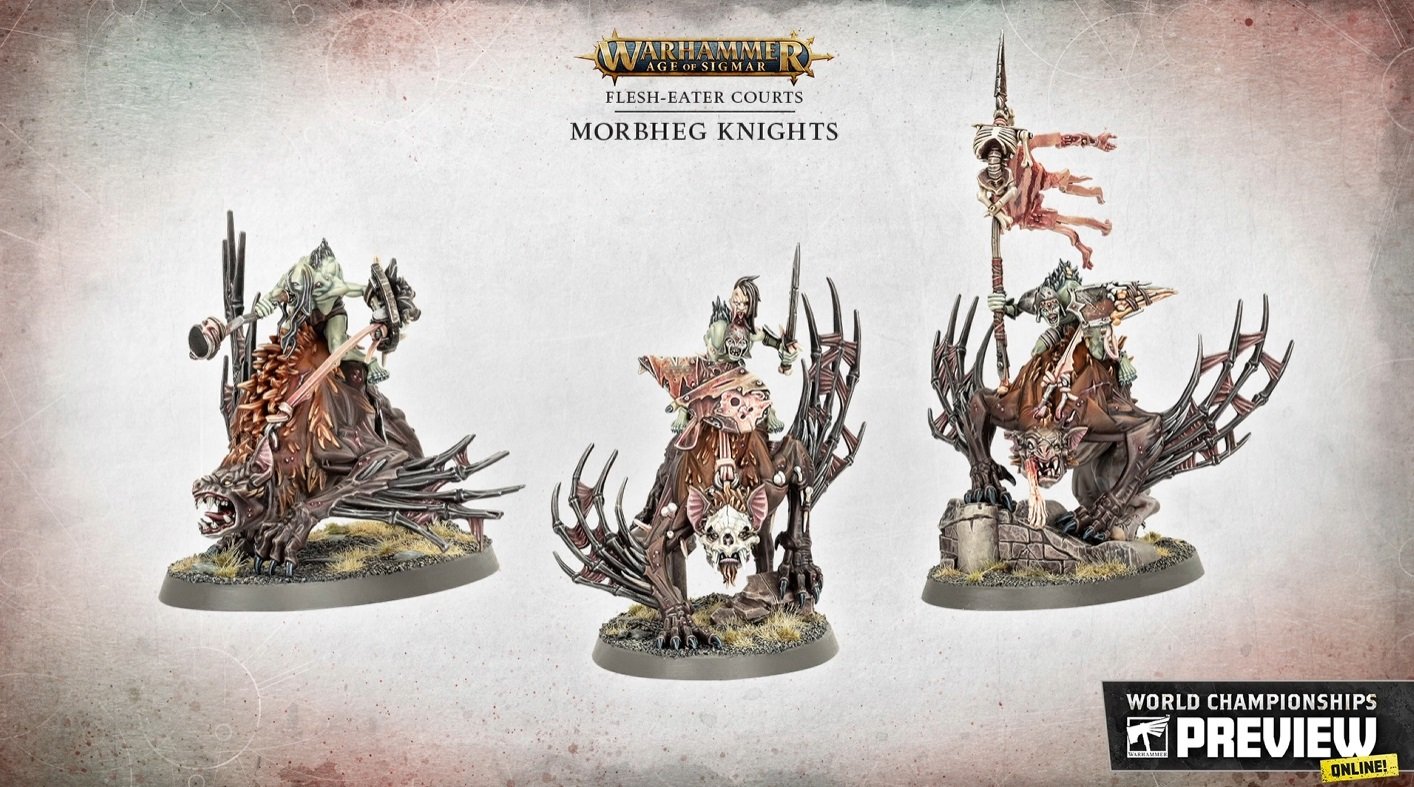 It's fitting that the brave knights of the Flesh-eater Courts finally have some mounted units!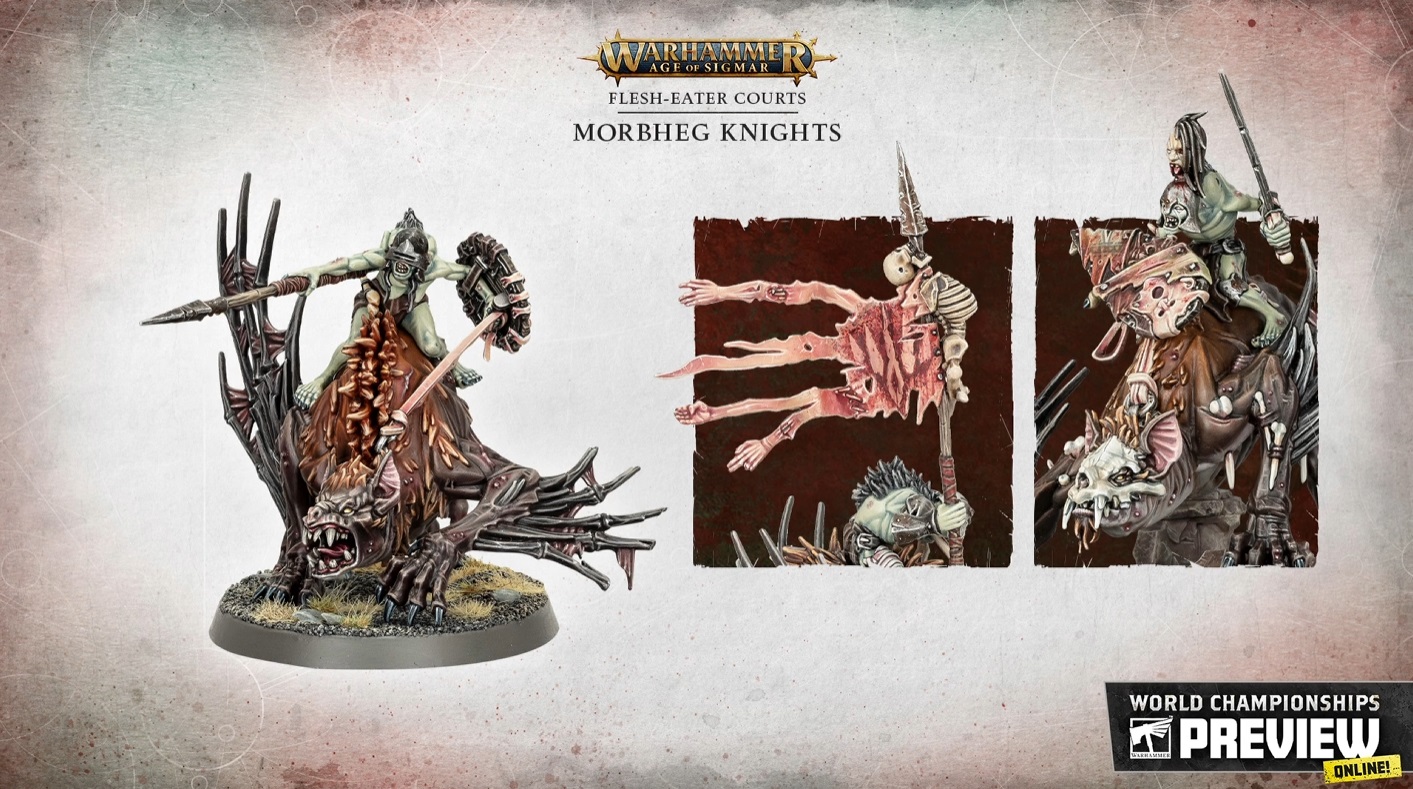 That's quite the standard for the unit, right?
Subscribe to our newsletter!
Get Tabletop, RPG & Pop Culture news delivered directly to your inbox.
Varghulf Courtier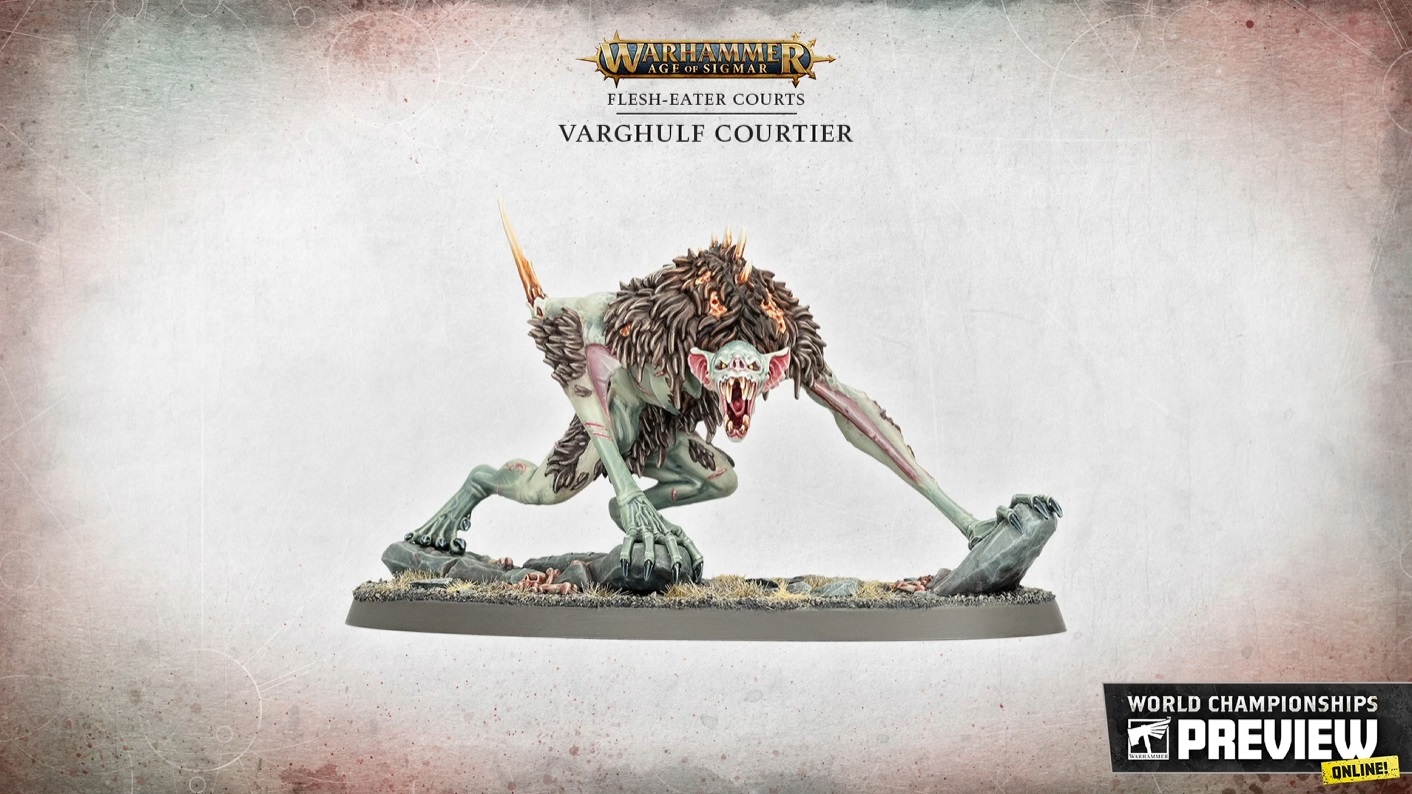 It's cool to see Varghulf back in the action.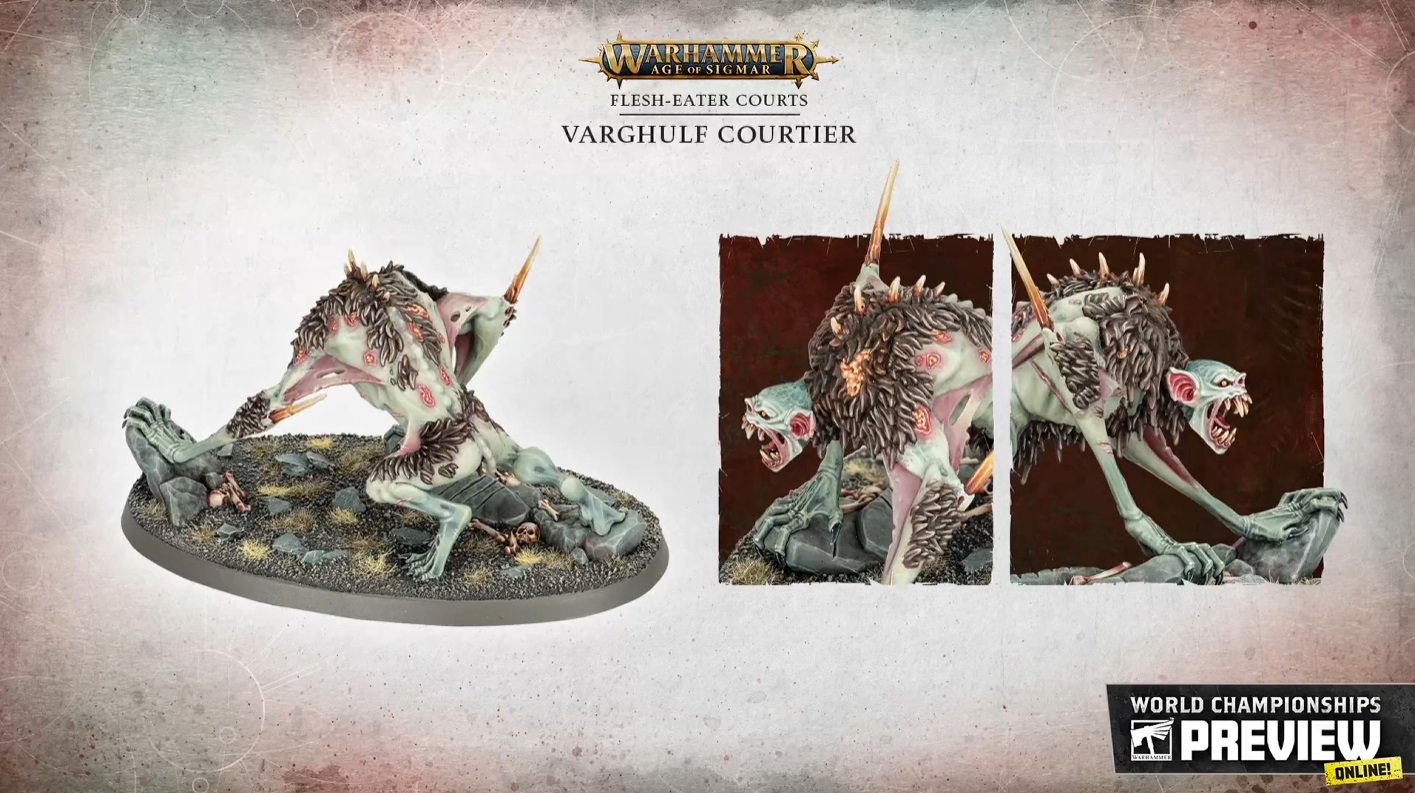 A true champion of the court, for sure!
Abhorrant Cardinal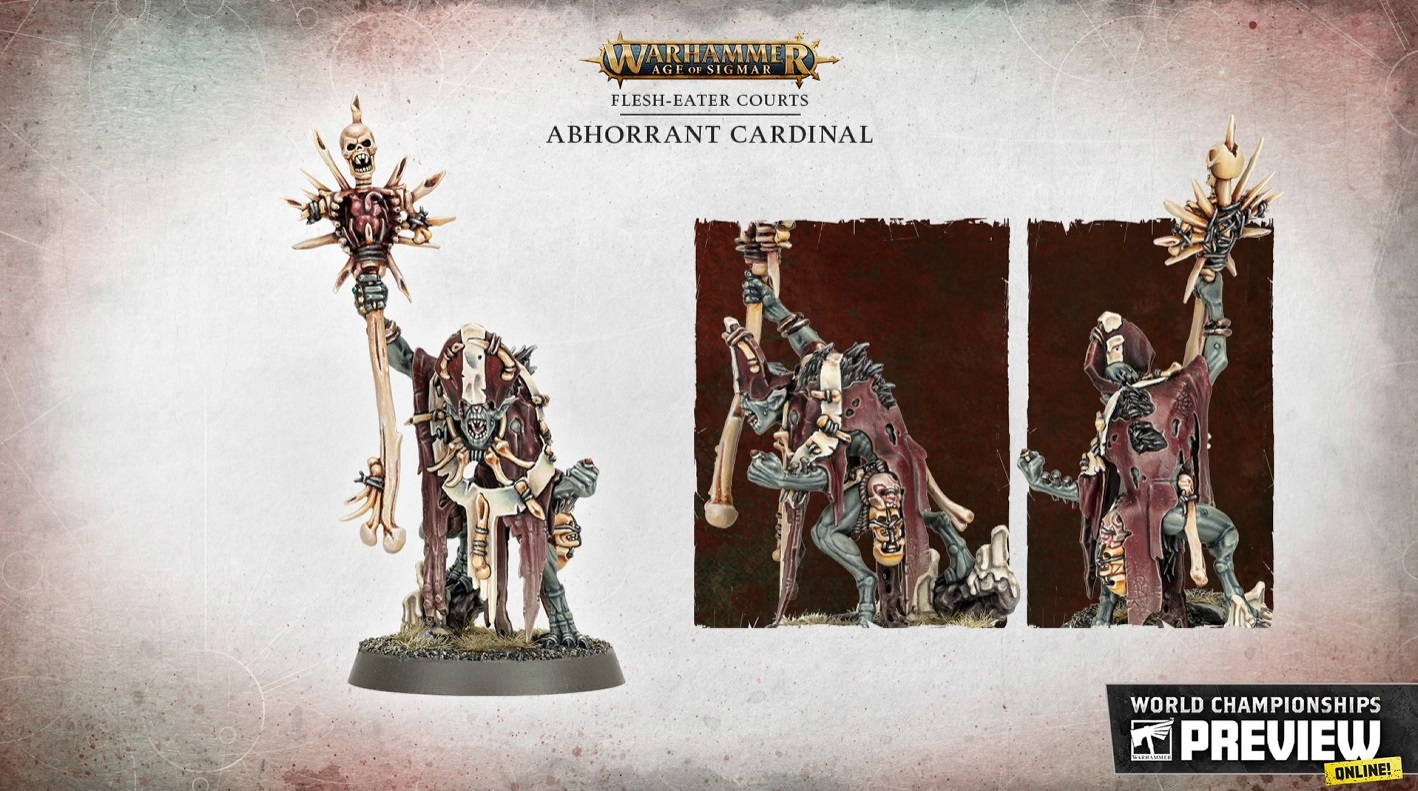 The Abhorrant Cardinal is here to bring the prayers to the FEC. This could be quite a handy support piece for the army.
Royal Decapitator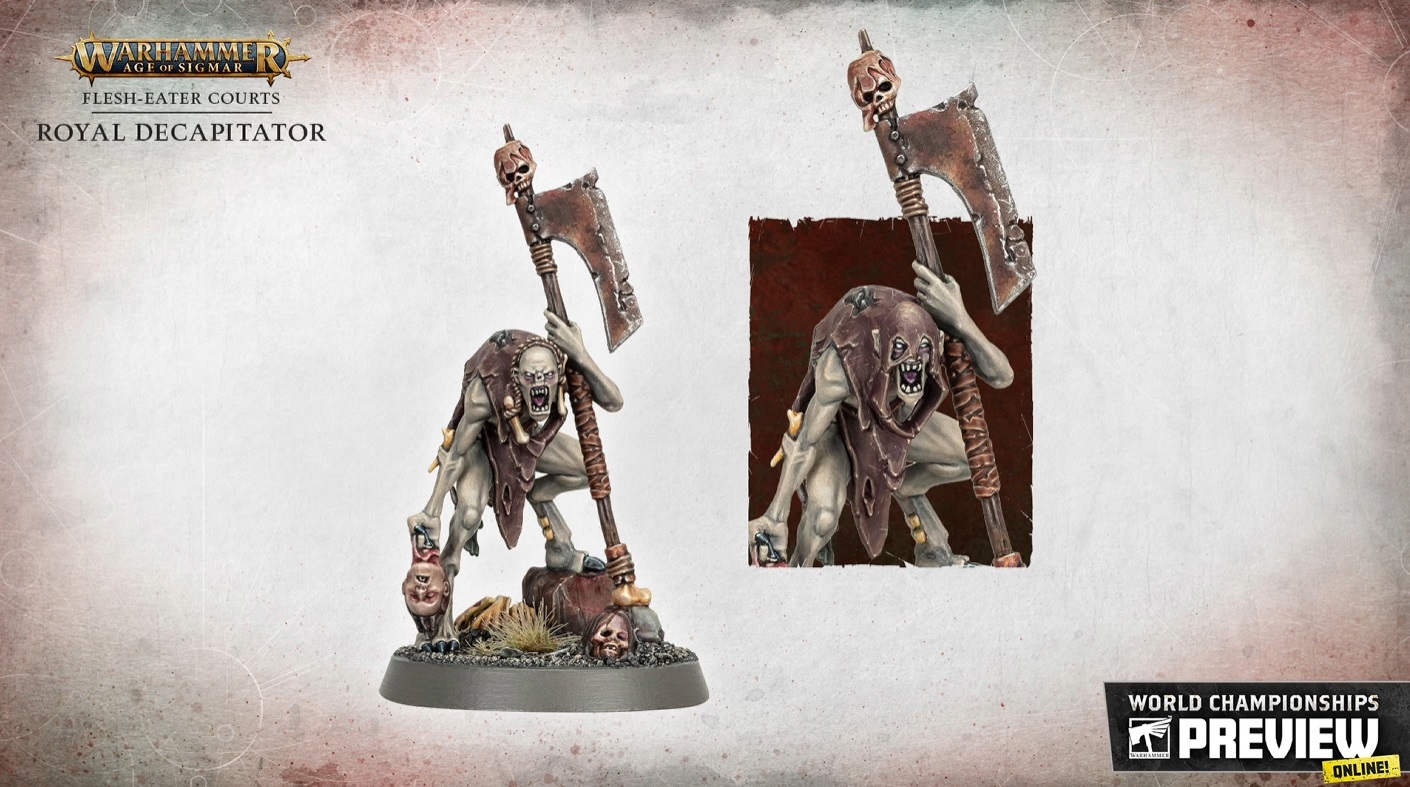 Sometimes the sentence is death and the Royal Decapitator is here to carry out the execution!
Flesh-eater Courts Army Box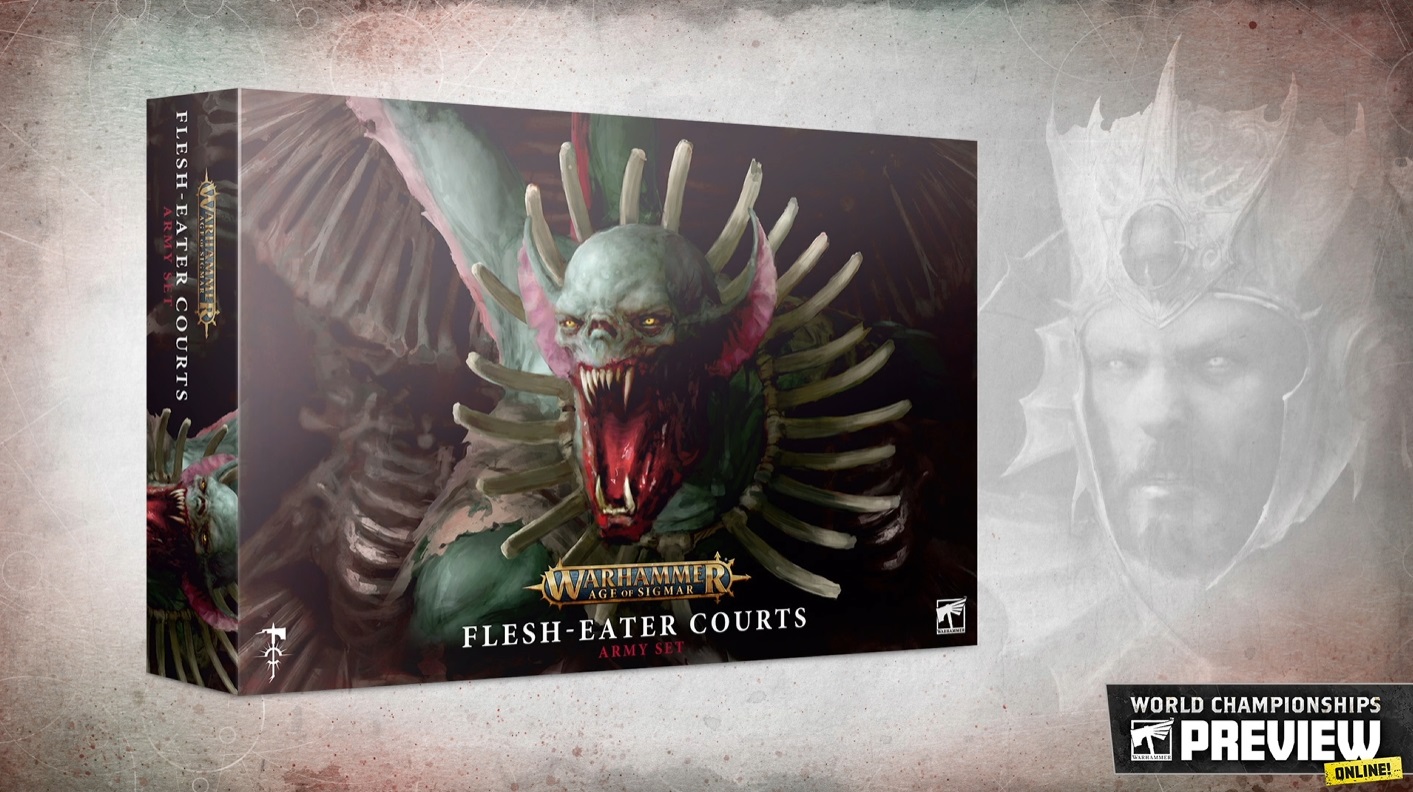 There's a new Army box for the army release. Here's the contents: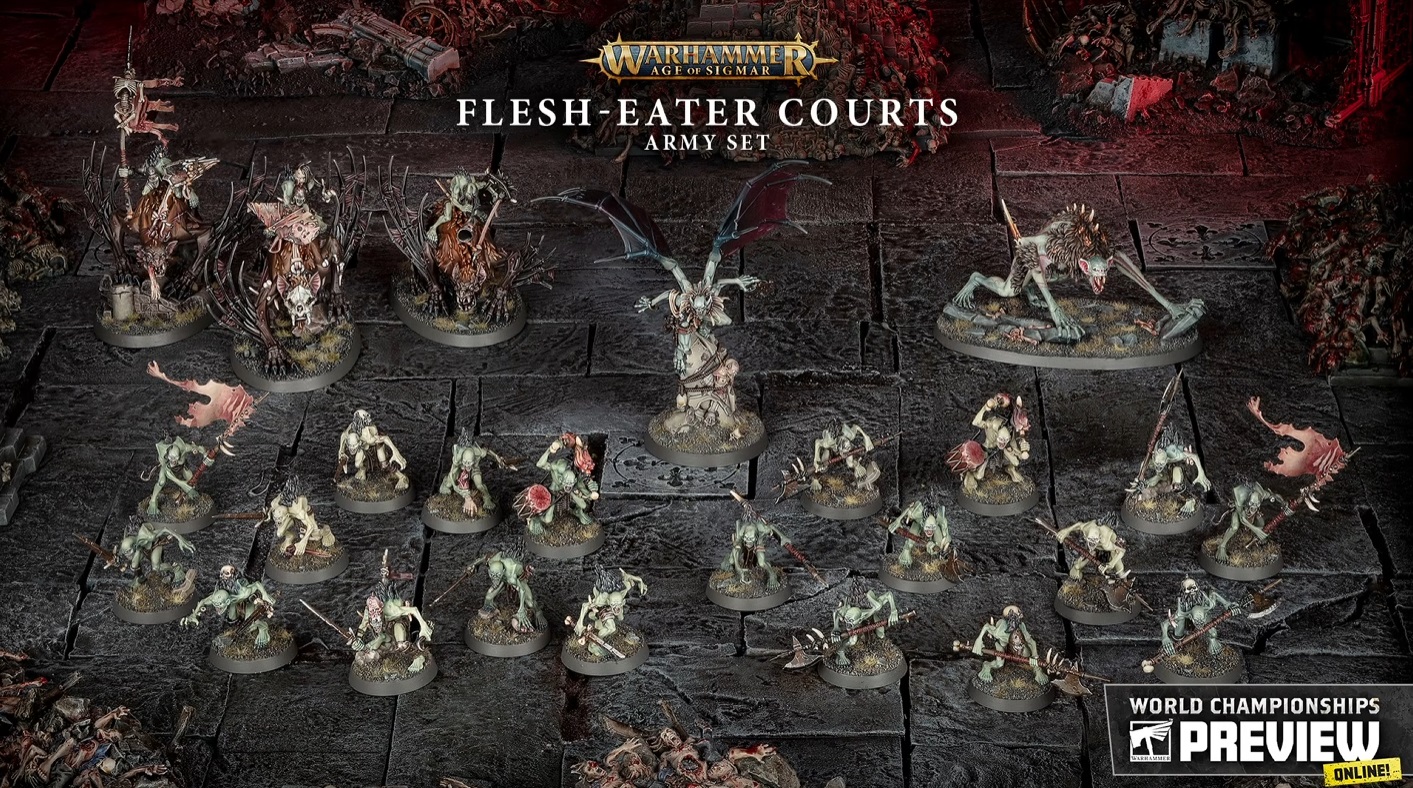 And the box includes the special edition battletome, too: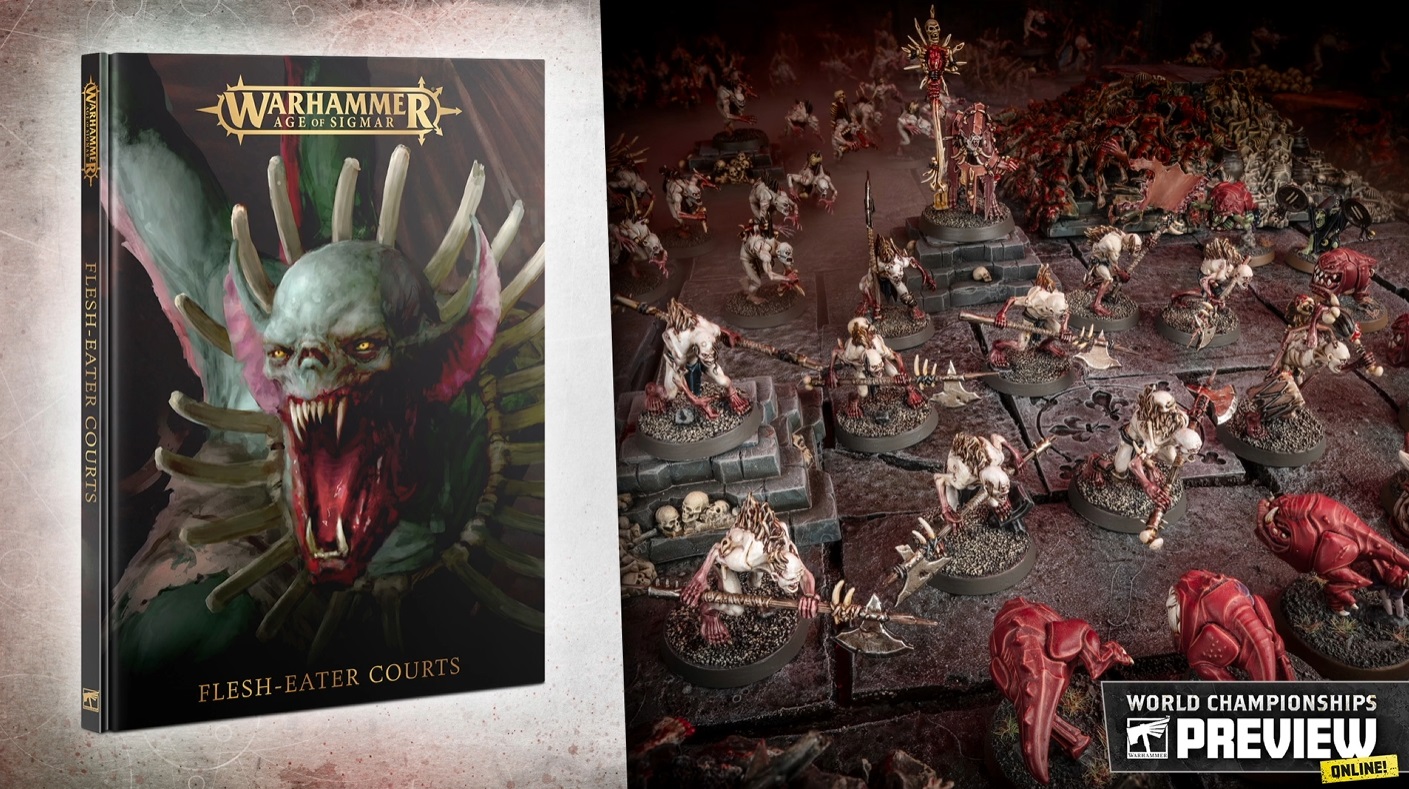 Ushoran, Mortarch of Delusion – AKA, the Summerking!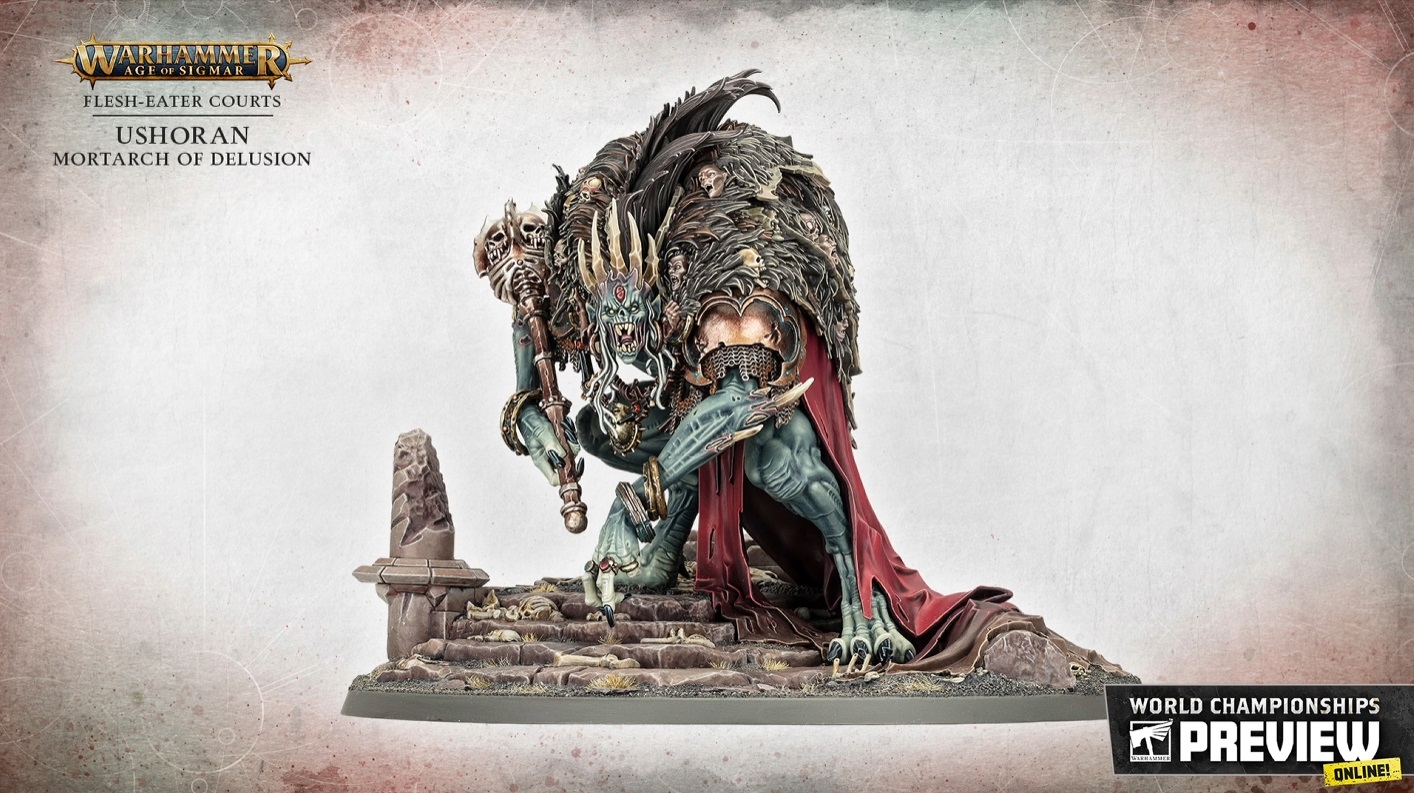 A classic hero from the lore of the "World-that-was" — Urshoran finally has a new model and it's BIG!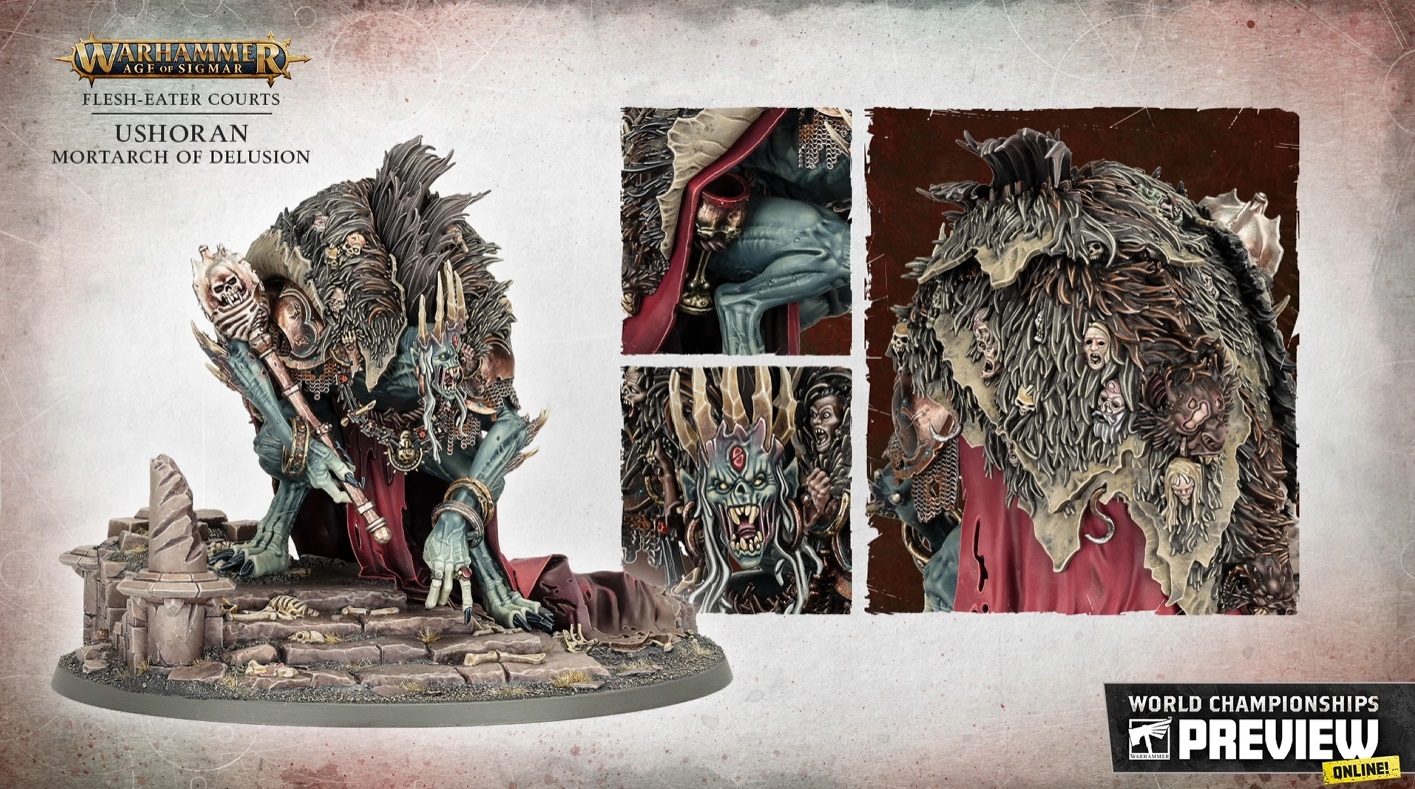 And naturally, he's going to bring his own Dawnbringers book to herald his arrival…
Dawnbringers – The Mad King Rises – Book IV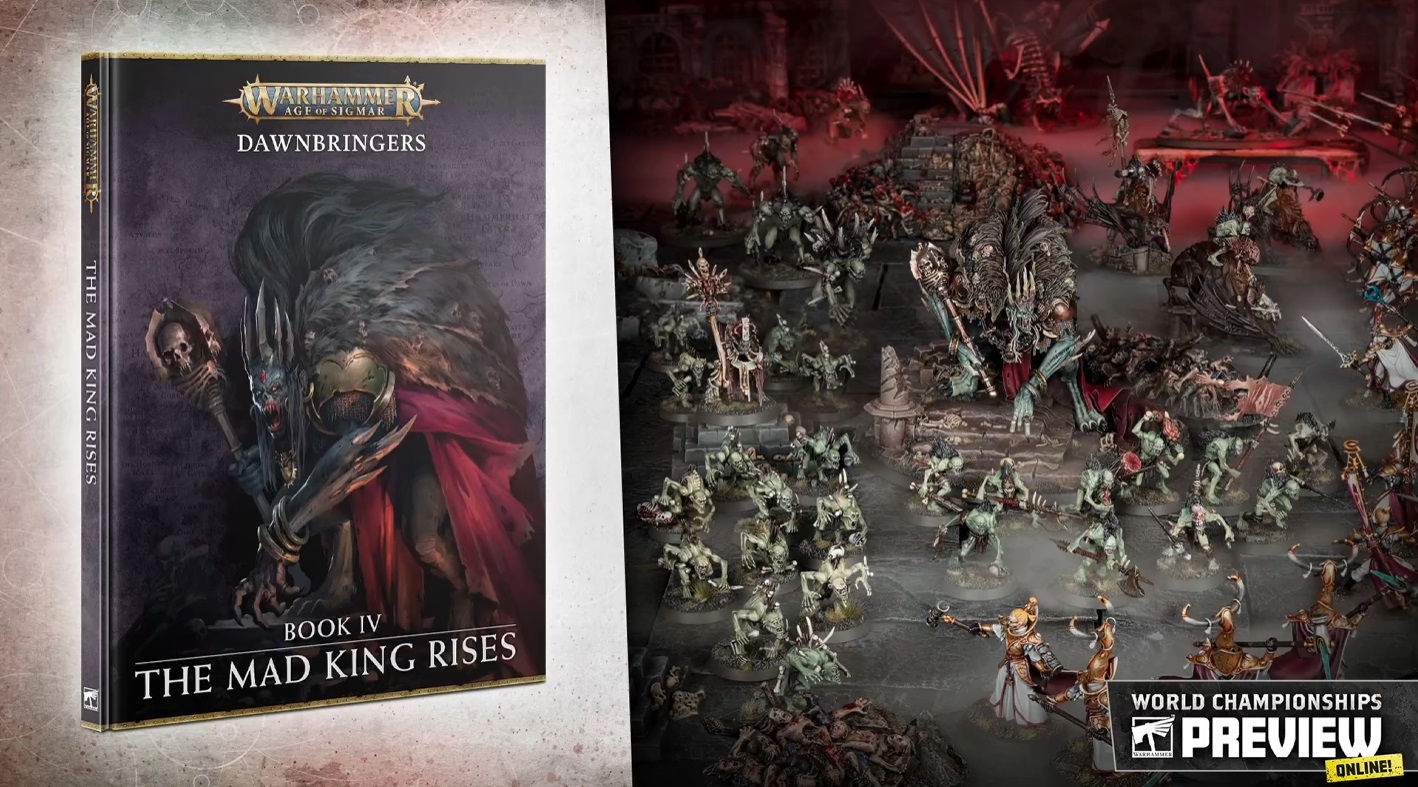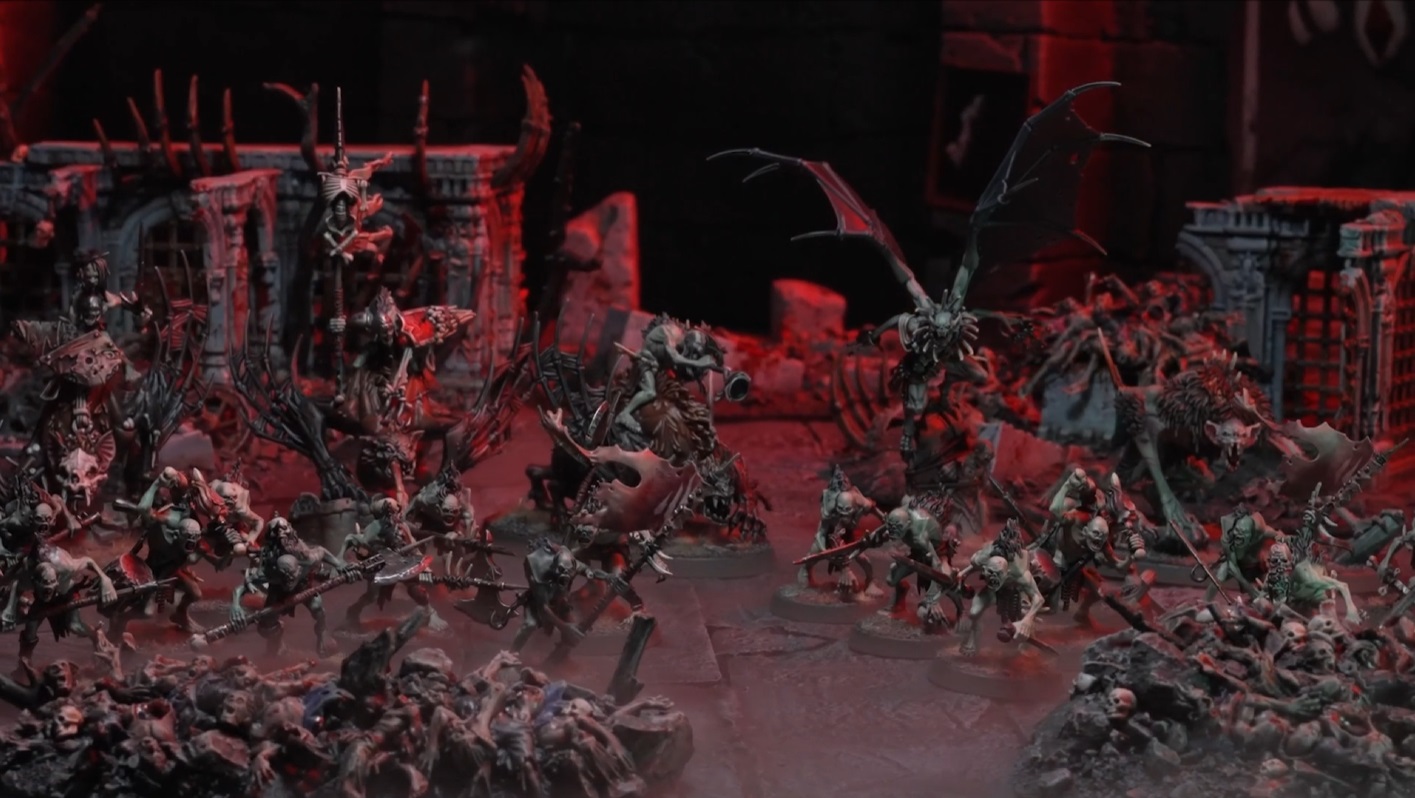 Here comes the Flesh-eater Courts!