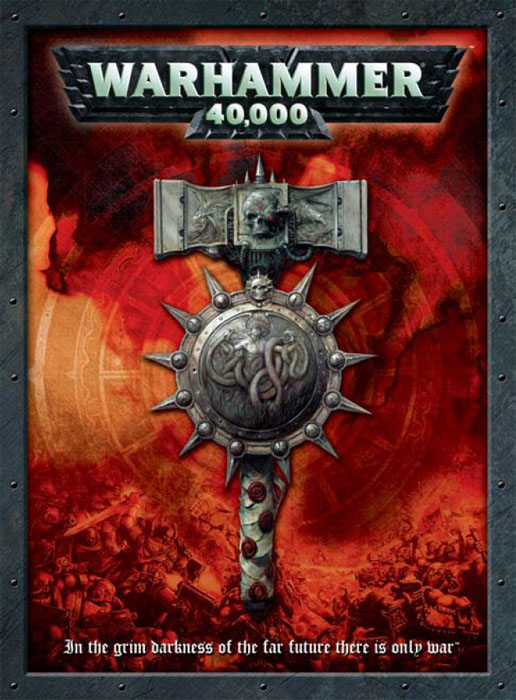 So I've been pondering guys…
Lets talk today about numbers of units within your army. In 40k 5th Edition, there are 2 really big changes,:
-No more sweeping advances
-Prevalent 4+ cover saves
This has had the effect of making high quality armor saves a little less important, as now even dirt cheap troops like Guardsmen or Gaunts can easily get a 4+ cover save. What I've seen slowly becoming more prevalent are "hybrid armies" that are taking smaller numbers of medium-to high quality units to accomplish particular jobs on the tabletop backed by larger numbers of dirt cheap units who serve only to tie up the enemies quality units.
Examples of this in action would be dealing with TH/SS terminators not with other expensive units but with a series of IG remnant squads, or dealing with Devastators, by hitting them with 4-6 low quality but numerous troop squads with distibuted heavy and special weapons.
These "fusion-army" builds rely not on the quality of thier units, but the low number of turns in a 40k game. There just isn't enough time for an all elite, or all-horde army to take them down these days.
So my question is what is the ideal number of units you should have in your army an what quality level do you aim for? To low and you can't accompish any objectives, to high and Killpoints can start to mess with you.
This number I'm sure would vary from codex to codex but I would love to hear how you all take unit number into consideration as you prepare for battle.
~Discuss