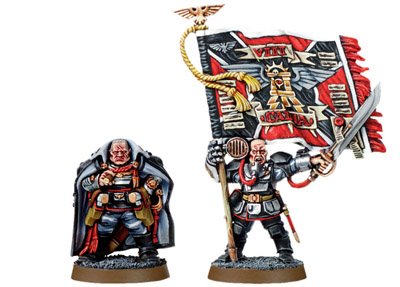 Lets have some fun this Friday afternoon guys.
The topic of the day is the new Imperial Guard named characters. I want to hear your thoughts on who's good, who's Ok, and who's not worth it.
If you have any great stories of battefield bravery and victory, craven cowardice, or just plain hillarity lets hear them. Jump in guys!
~I'll start…
While at first I was terrified of Le Soldat Marbo, I've come to realize he is just as unpredicatable and fickle as a callidus assassin, and I dont give him much thought any longer. I also recently broke Creed and ran him to ground with Eldrad…. Take that George C. Scott!