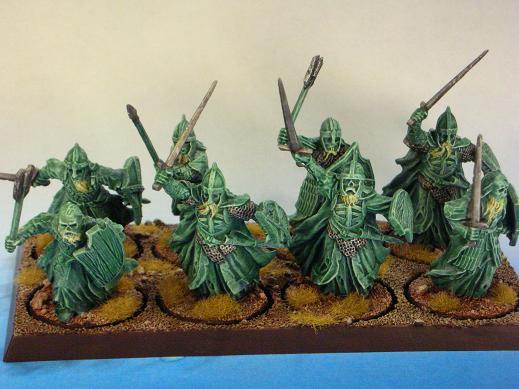 With the recent release of the new plastic Army of the Dead boxed set for War of the Ring, I decided it was finally time to add some to my collection. I was looking forward to painting them, as their style lends to some very relaxing inking and drybrushing techniques,. Determining the order and ratio of paints and washes was the tricky part.
I decided to stray from the typical mix of light and dark grays and go with a more green, glowing look, similar to their appearance in "Return of the King." Below I've created a step by step painting guide for how I achieved my particular look.
Step 1:
After priming the model white, I painted everything but the weapon with a slightly watered down shadow grey. After this, I applied a very heavy drybrush of a 1:1 mix of and codex grey and snot green. This was followed by a lighter, but still heavy, drybrush of fortress grey.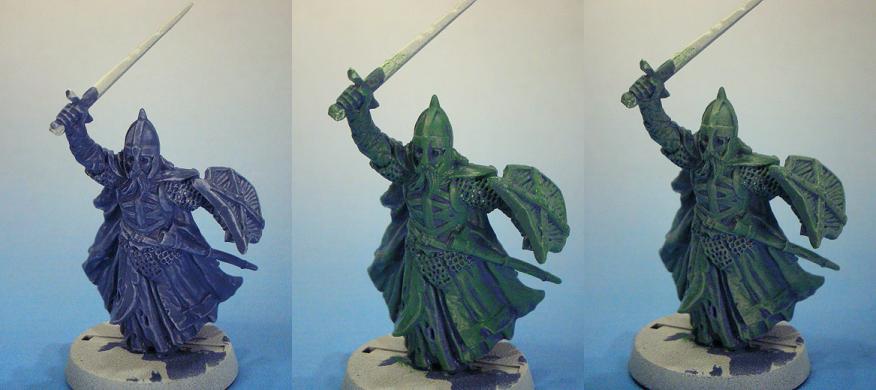 Step 2:
The last stage before applying the wash, was a medium drybrush of skull white. The heavier you drybrush the white at this stage, the brighter the model will look in the end. I then applied a full wash with GW's new thraka green citadel wash. After it dried, I added a very light drybrush of skull white again to bring back out some of the edges.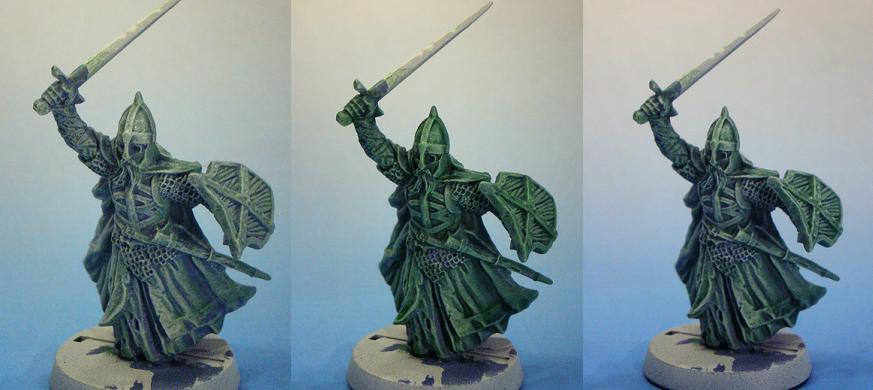 Step 3:
Now for the metal parts. How much of the metal you want to paint is up to you. Going with the pictures on the box that they came in, the only metal areas that were not kept green were the weapons and chainmail. After first painting these parts chainmail, I hit it up with a badab black wash to give it some depth. To give it a bit of an aged look, I gave the sword a light drybrush of mithril silver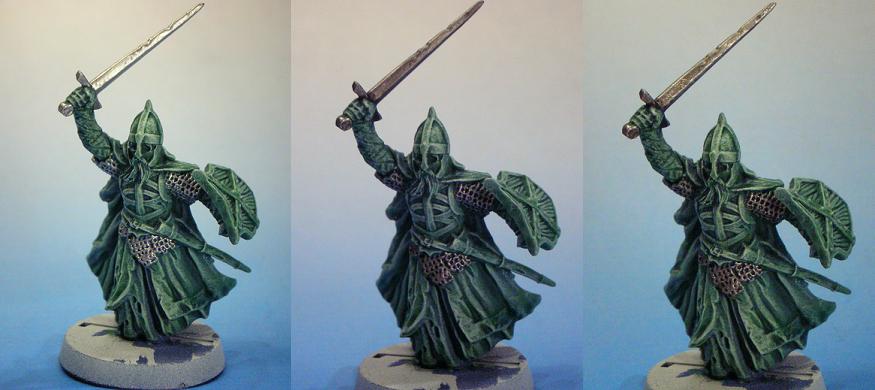 Step 4:
Finally, I decided to paint the beard of the model a very bright blonde color to make the model a little more interesting. First I painted the beard and mustache bubonic brown, and then picked out some of the hairs with sunburst yellow. Last, but not least, was one final drybrush of skull white over the beard to bring it out just a little bit more.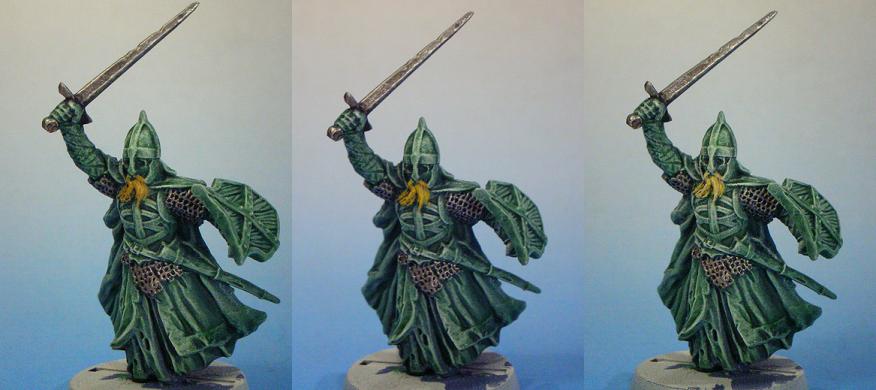 All that's left is to base it and put him in with a company of his other former comrades. If you wanted to get them finished a little quicker, some of the steps can be left out and still acheive a good table top standard.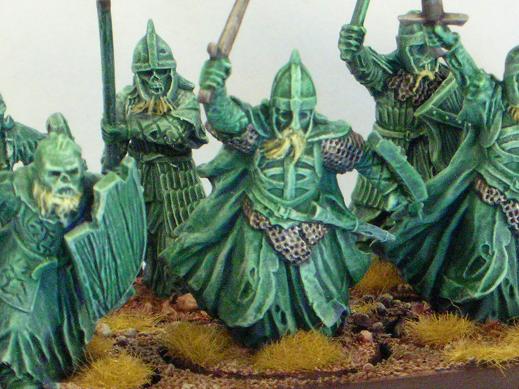 Although this painting guide is for the army of the dead from War of the Ring, it could easily be adapted and applied to ghosts or lesser daemons from Warhammer Fantasy or 40k.