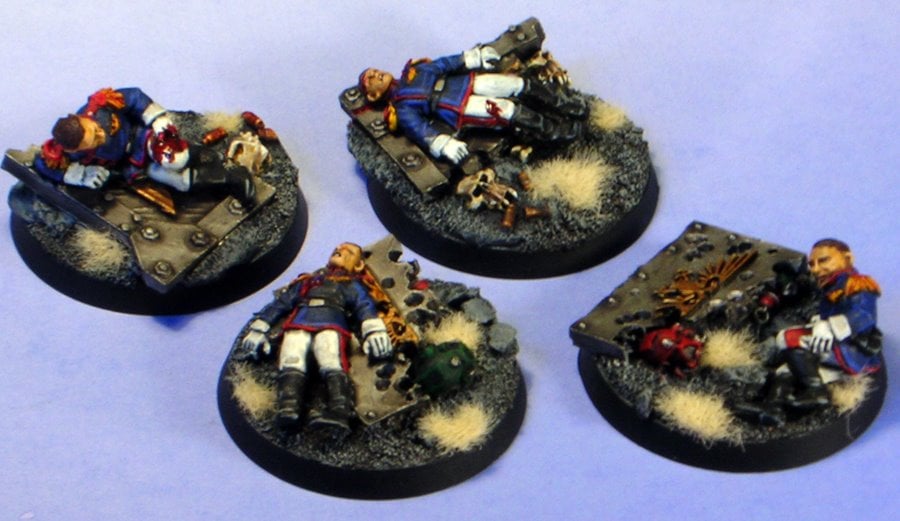 Something that is often overlooked when most people build armies is having a set of objective markers. Sure you can use some spare dice or pieces of torn up paper, but with just a few hours of extra work, you can make a very unique set of markers that not only compliment your army, but enhance the feel of the game. They don't need to be Golden Daemon winners, just presentable on the gaming table.
While in the process of updating my Mordians for BoLSCon this August, I came across someone with an unopened blister of wounded Praetorians who, without their pith helmets, are indistinguishable from my minis.
I decided to combine them with GW's new "Mines, Bombs, & Bobby Traps" boxed set. Not only does it have a lot of cool mines and unexploded artillery shells, but it also has some great looking pieces of battlefield debris. To make a good deal even better, each box comes with TWELVE 40mm bases to put these finely detailed resin pieces on.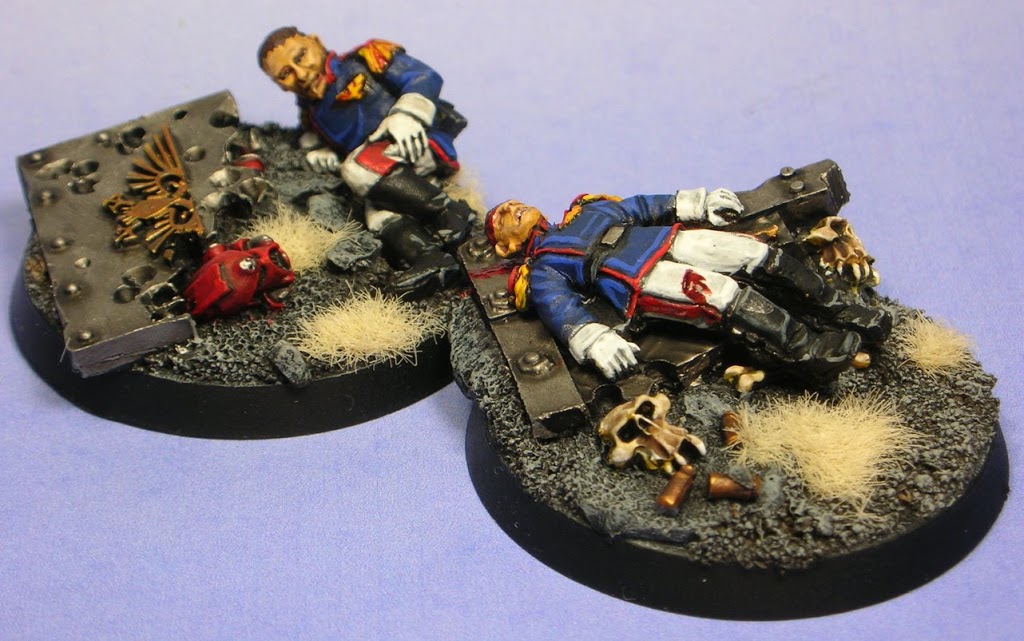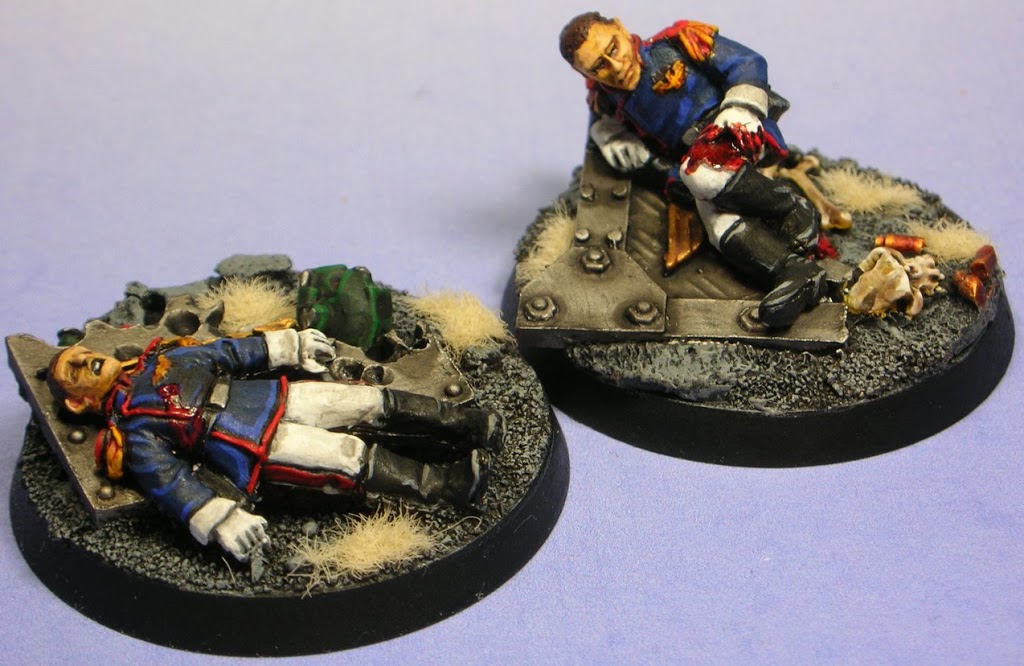 I find that using your own, custom made objective markers also has a psychological effect on the game. I'm sure we've all had games where we forget about an objective because it looks like just another die or it gets lost in the terrain. If you spend a little extra effort on your markers, you'll have a hard time losing them on the board, and you might be more compelled to stop your opponent's forces from getting their grubby hands/claws/tentacles on them!
~ What do you all use as your objective markers? If anyone has some that they're proud of, we'd love to see them!