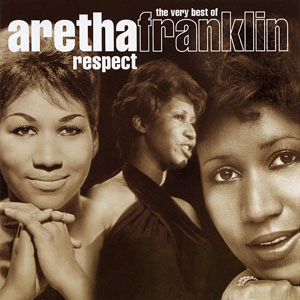 Jwolf here,
I promised I'd talk about what I have found is most important in 40K. My goals in playing 40K are much the same as I've seen in the comments – I want to have a strong community of players, I want people to have fun playing games with me, and I want to win. I read a lot of other forums and blogs and I see a huge number of complaints about bad gaming, with one common theme running throughout – why is my gaming experience so poor? In the end, what seems to be missing is the same element, the most important one. At the risk of sounding cheesy, I think the most important element of any good tabletop gaming is respect.
Winning games, in and of itself, is fun. And we've all had the game where we pulled some sneaky trick to pull a victory from the jaws of defeat, which has a certain extra sweetness. The game that doesn't work is the one where the victor pulls a trick with the rules, "forgets" something that allows him to win, or constantly challenges their opponents' credibility. Winning through these behaviors – I won't honor them with the description tactics – is still fun for some people, but is not fun for their opponents. No one respects a player who wins by playing a dishonest game.
I have a reasonably well-deserved reputation as a hard player. Every time I come to the table, my default goal is killing every single model in my opponent's army (and I often succeed in this goal). And yet I have no trouble getting games. This is due to a combination of factors, but I like to believe it has to do with the respect that I freely give to my opponents, whether they are 15 year veterans or brand new players with some cobbled together Battleforces. Remember that no one comes to the table to be embarrassed or made fun of, so save your taunts for old friends. If the game ends well, and you have a pleasant and respectful conversation with your opponent about what happened in the game, the odds are good that you'll have a willing opponent for next time.
This is just as true in tournament games as in pick-up games; treating opponents with respect makes the game better.One of the best things about playing games in Austin is the gaming community. We've just recently finished our first War of the Ring escalation league (12 weeks from 500 to 2000 points) and our second tournament. Emerging out of this, we're in the discussion of what works and what doesn't, and the guy who showed up in both as the 800 pound gorilla nobody wanted to face is right in the middle of the discussion. This sort of dialogue is only really possible in a gaming community where people respect one another enough to look across the table and try and find a way for everyone to have a good experience with the game.
For 40K, before I even finished my Psyker Battle Squad, discussions with other players led me to bench them – so that my opponents would have more fun playing the game. Remember that your opponents have a choice of how to spend their evenings and weekends and treat them as you'd like to be treated and your gaming community will thrive, which will give you a larger opponent pool, more interesting games, and help you reach that gaming Nirvana we all dream about.
~The comments are open