BoLSCon 2009
August 22-23
Doubletree Hotel, Austin, Texas


We're coming up on the last month until BoLSCon, and things are shaping up nicely. Our truckload of Planetstrike terrain arrived last night, so this weekend will see a flurry of Aegis Defense Line and Bastion construction and painting at bigred's house.
Only a few of you have submitted your lists for verification so far – it's worth your time to get your list in by next Friday (not a subtle hint).
Remember that Friday August 21st we'll have Lucky 13s battles (with more giant war machines than you'll see anywhere else this side of Nottingham), so all of you participating in the 40K campaign can get your credit.
On a personal note, I'm very excited that I have some games scheduled. Jawaballs and Fritz are coming down, and we're going to see how the Fifth Dimension does down here against my One Dimensional Approach (If I kill you, I win). We've got games scheduled for Friday evening as well, so bring the popcorn.
See you in August!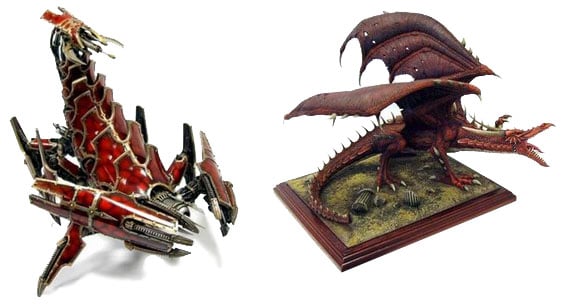 Warhammer 40,000 2000pt Tournament
Warhammer Fantasy 2250pt Tournament
War of the Rings 2000pt Tournament
Warhammer 40,000 3000pt Narrative Events Anti-tournament

Open Gaming
Pod Racing
Lucky-13s

REGISTER NOW! There is one month to go!
~Come on down to beautiful, sunny Austin and enjoy a weekend of your favorite games with the Fly Lords. We'll see ya there!