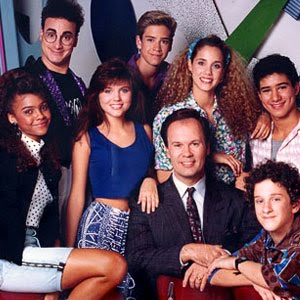 A column by Blood of Kitten's: TastyTaste
Besides my 40k addiction seminars, I have been working on a case study detailing 40k player behavior. I want to share excerpts from the interviews I have been conducting for the study.
-Lewis Skolnick: I have been playing 40k for almost nine years now. I started with Magic and grew out it and needed something more challenging. My first army was Chaos Space Marines with all those sick combos made for the best games. I cannot think of the army I picked up after that, maybe Tau. It is hard to keep track I pretty much run the latest codex and Ebay the old ones. When I moved here, I figured I see what was up with the local 40k scene. Half of the guys sit around and paint, everyone else is either Noobs or play fluffy armies. Take this new guy John or is it Derek, anyway it really doesn't matter. He keeps on asking questions and wanting to play me. His army is barely assembled and he doesn't even know a Nob Biker from a Thunder Hammer Terminator. I told him what forums and blogs to read, you would think that was enough. It is fine, he should learn the game, but he could just watch my games and not constantly bug me. Did I mention that I got my Space Wolves back from Malaysia already, I guess those small hands work quickly. What about Derek, I mean Harold? I guess it is cool, all his enthusiasm and the fact he does not care about losing all the time.
-Harold Wormser: I am still really new to 40k. I played Dawn of War and other games, it was the 40k fluff that got me to take the plunge. Everyone told me I should start with Space Marines. So I got some Battleforces and went straight to assembling. My favorite unit so far is Vanguard Vets assaulting in the same turn I deep strike is awesome, even if it does not always work. As for the players at the store, well they all seem to be in the hobby for different reasons. You got the painters which just sit and well, paint. Then, you got the competitive players that play the same army list over and over. I have been told there are other players that only come out for tournaments and big Apoc games.
I am not sure where I fall yet, still been taking everything in. Been talking to Lewis, he is the top dog of the competitive players everyone calls him Mr. Casino Dice for some reason, he is so helpful, pointing out things and telling me basically how to play. His army is IG at the moment, it just showed up one week after he creamed me with his Vulcan list. I have never seen him paint, but his armies always look good. That is my major problem: painting it is really intimidating. I rather be getting games in. There is this one guy at the store that never plays, but he is always painting I just do not get it. He looks always a little upset, I wonder if being hunched over and using bright lights to interrogate his models is the problem.
-Arnold Poindexter: If that new guy hits the table one more time we are going to have some words. He obviously does not know how hard it is to keep good brush control. I have been working on Autarch Lamar for a while now. As you can see the model is very not GW, we all know how bad their molds are. Not to mention all the flash. It is two hour process just to get the model clean! Anyway I cobbled together a Warmachine figure and some green stuff to make him. I am going with this layered green scheme for my Eldar, not Biel-tan mind you, it is a Craftworld I created. I can tell you about it if you want?
You want to know how much I play? I play a fair amount. We have these Apoc games at least four times a year. They are great, I get to bring out my Forge World stuff nothing like seeing an army cover a table all by itself. I really do not know many of the guys personally. I typically think there is 40k half-life for new guys, often they show up for a few months then are never seen again. I think I would play more if folks had their armies painted. Almost everyone plays with unassembled models or unpainted models. It just looks bad, my army on one side and unfinished stuff on the other side. So the Craftworld survived the fall by…
This is of course fake, I just wanted to demonstrate not only the ridiculous stereotypes we have for different players, but also some of the bad behavior that many of us have from time to time. Everyone is entitled to play wargames how they want, but I still think to enjoy the hobby fully, you have to participant in all aspects of it and by doing that you better understanding all the types of players that make up our small community. So next time you pick up a codex, read the first paragraphs of the unit entry instead of its stats. If you are afraid of painting ask the local painting guy for tips I am sure he will give them to you. In the end you might just find there is more to these games then you first thought.
-What bad habits do you have and what habits just drive you up the wall from other players? What do you think about only participating in only one aspect of wargaming? How do you go about helping new players?