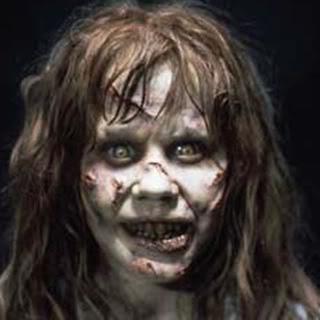 A column by TastyTaste
Monoarmiosis is a chronic wargaming disease commonly know as Single Army Syndrome, if left unchecked can stunt wargaming growth. We all know someone that has SAS; an uncle, a friend, a noob. The onset of this disease often happens almost right after the first GW purchase. That is what makes SAS so insidious, it feeds on our psychological tendencies. SAS comes in many forms and strands. A diagnosis of SAS can be difficult because it is often misunderstood.
The most common form of SAS is Smurfanomia which strikes mostly young 40k players and people from the armed services. If the majority of your armies units does not possess a 3+ base save then you refuse to play another army. There are a few causes for this particular form of SAS. In a landmark study done by the WDC or Wargaming Disease Control it was discovered that GW was complicit in targeting young people with Space Marines armies knowing full well that as their flagship brand, it was the easiest way for secure loyalty and babysitting rights.
It was unclear if GW knew that their excessive marketing would cause problems for the younger player down the road has they grapple with the notion that there is other armies then just Space Marines to play. For the military veteran the causes can be completely different. Having recently finished their duty they are often met with nagging relatives, and free time. That is typically when Warhammer 40k comes in along with a desire to build a man cave. They are often quickly drawn into the fluff and story of most Space Marine armies because they are elite (like special forces units), full of honor and duty, and heroic deeds. What can bring on this type of SAS is a desire to stick with the safe warm feeling of Space Marines like 4th of July or a hug from mommy. Coupled with the reliability of Space Marines, few models to paint, and the use of tanks are often reminders of military service. Even when they try to branch out they are flabbergasted by the fact they must roll above a three to hit or save.
The second most common form of SAS is Hordeosis. The main symptom, an unhealthy desire to see just how many models you can field on a battlefield. Imperial Guard and Tyranid players are the most susceptible. It is often like a runaway fire you start with one box of guants and then realize that you do not even have enough to field a 500 point army and you need another box, then another, until like Scrooge McDuck you are swimming in Nid biomass.
After this point two things usually happen, either the player is so mentally drained by his ordeal of painting such a large force that he swears never again to buy another army. The second and more dangerous result, is the player builds such momentum that he jumps to the next horde army often having not even finish his first army. At which point having run out of Horde armies to purchase, he starts to look at ways to make other armies into their horde equivalent.
A subform of Hordeosis that often goes undetected until it is too late is Bitomisis. Often afflicting Ork players, this form forces players to put bitz upon bitz for his models. Often this can be so crippling that a model looks no better than a ball of green stuff with random weapons sticking out of it. Worse this form is so time consuming that the player does not even have time to play as he is constantly modeling his army.
Single Army Syndrome at first was thought only to target players that buy one single army and play it to death. A great break through in expanding our understanding of SAS was the discovery of the strain known as Gunlineemia, it was not until 2001 with the release of the Tau was the full extent of this strain brought to light. Gunlineemia has shown that many players that switch armies are still trapped by SAS. Examples from Tau to Thousand Sons as long as you can make it shooty, then you have to try it.
Our knowledge of SAS is always expanding. With new forms cropping up each day like,
Codexcreepius: Desire to only play the most broken elements of each new codex.
Mechivitius: Desire to only play mechanized forces.
Meltamania: Desire to only play armies that have an abundance of melta weapon options.
Fantasysuperiorosis: An illogical response to not playing Warhammer 40k because of some misguided belief it is a less tactical game.
As you can see SAS is wide spread. There is typically no cure, but like most chronic diseases they can be managed. Check with your local WDC and see what you can do to control your paticluar SAS.
Do you have a case of SAS or know a friend? If so what form do you think you have? What is the most effective way to fight SAS?
If you want more catnip visit me at www.bloodofkittens.com