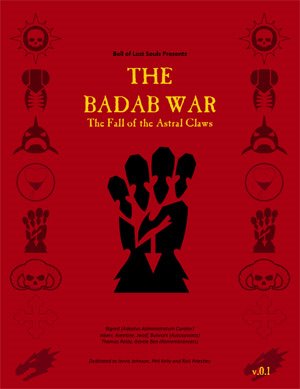 ~Master Huron took a darker path. His men attacked the
staging area defensive posts, and turned their weapons
on any vessel that came within range. Within weeks,
several convoys had been destroyed by their supposed
defenders, and Orman was forced to abandon the entire
staging program. Shipping losses were mounting, and a
stronger response was needed.~
So week two of the Badab campaign is in the books with some impressive battles on either sides. Everyone got their match-ups and got to business, with the Rebels again eeking by with a 3-2 edge and more assets for the Apocalypse battle coming up in two weeks.
Round II results: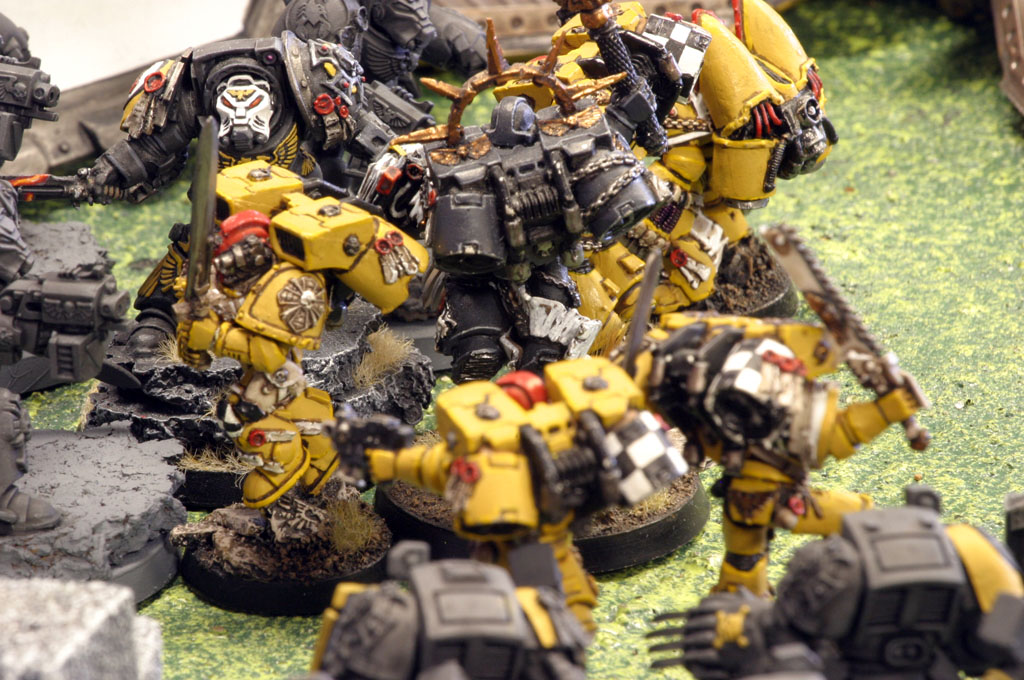 904.M41
:::: Dispatch received Lacrima Vex, Captain Lukas reporting from the Vercruz battlezone :::::
The loyalist forces protecting the Verkruz naval base proved to be more formidable than previously thought. Captain Culln of the Red Scorpions provided brutal defense, leading a large number of his chapters honor suits to battle.
Though Athaloc thought it best to initiate a full out attack, the reprisal from loyalist forces was surprising, and many of our brothers now lie dead. I only hope to the Emporer that we have a better plan.
The Loyalists gained a 'Heroic Stand' asset for the Apocalypse battle.

ZATHATETUS GRAND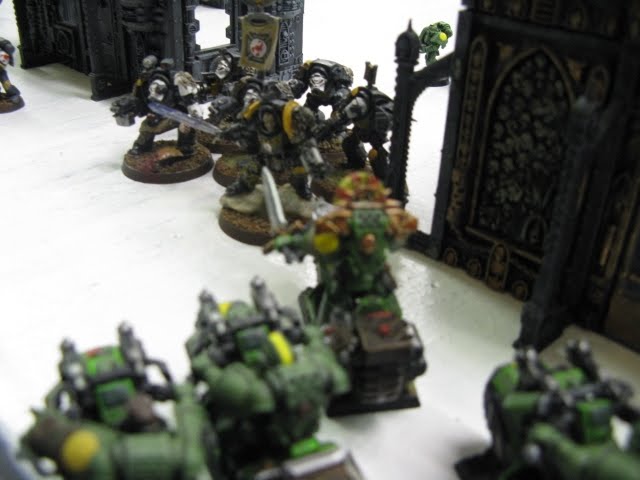 903.M41
:::: Dispatch received
Eternal Sovereignty
, Brother Arrix reporting from the Zathatetus system :::::
Targets engaged in Zathatetus warzone. While raiding merchant fleets harboring the weapons of our enemies, we were attacked by Red Scorpions under the command of Captain Culln of the 1st Company.
Though losses were high on both sides, the venerable Land Raider Mandible was able to secure the victory for our forces. Master Mantodea mortally wounded Culln also, though he teleported back to his waiting Strike Cruiser.
We captured the 'Careful Planning' asset.
ATTACK ON TARTURGA IV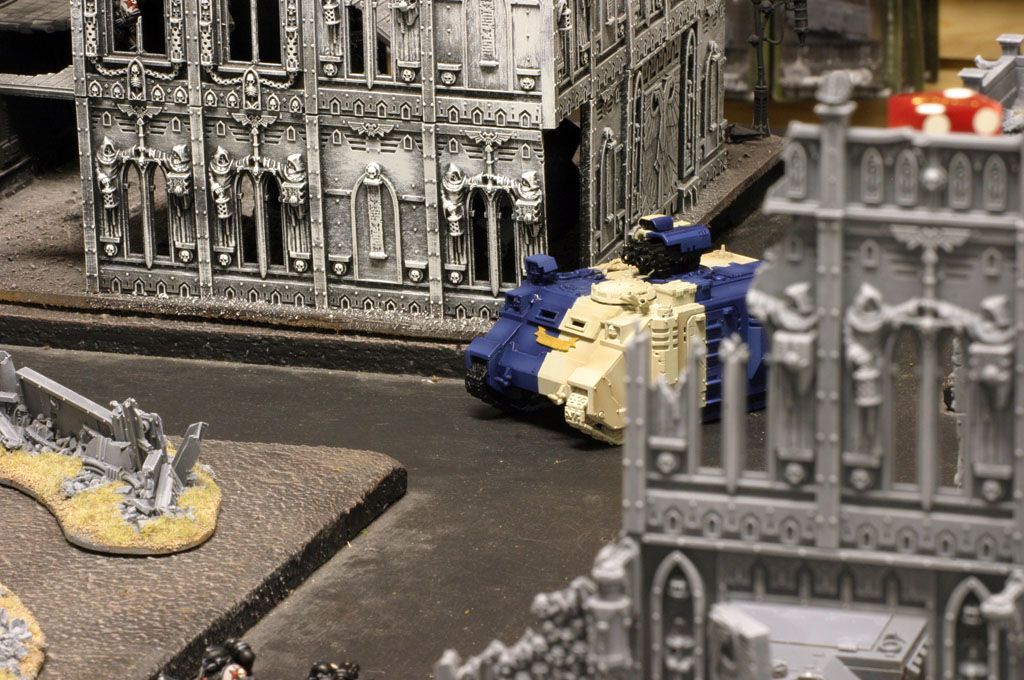 904.M41
:::: Dispatch received Gladius Rex, Sergeant Avra reporting from the Tarturga IV Spaceport :::::
First Novamarine Strikeforce has landed and made contact with the enemy. Corsairs have infiltrated deeply into the spaceport, using a hidden system of tunnels to facilitate their movements and guerilla tactics. When forced into the open, Chief Librarian Durja was able to slay their leaders, including a renegade Librarian.
Corsair Veterans are pursuing Balakun's Scout Squad out of the Operational Area. Sergeant Nandapal and his squad have been sent to assist, while Chief Librarian Durja attends to the recovery of Brother Aniravvash and his sarcophagus.
Additional forces will be necessary to continue the fleeing Corsairs and secure the hidden passageways and eventually Tarturga IV Spaceport.
The rebels have captured a "blind barrage" in their victory.
2nd Zathatetus Grand
In other parts of the Zathatetus warzone a Mantis Warrior patrol ambushed and destroyed a Cruiser belonging to the Star Phantoms chapter, who have not entered into full scale battle yet.
2nd Attack on Tarturga IV
In other parts of the Tarturga warzone a force of Sons of Medusa destroyed an Astral Claws raiding party. Huron himself was even said to have faltered in battle.
~Stay tuned for further campaign coverage over the next few weeks. Will the Badab system fall, or will Master Huron throw off the yoke of Imperial rule once and for all?