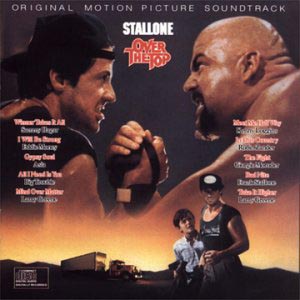 I would like to think I understand many things. Like humans were created when Tepeu and Gucumatz held a conference and decided that, in order to preserve their legacy, they had to create a race of beings who could worship them. Or when Gary Cherone joined Van Halen, I knew things would not end well. What I also understand is that Games Workshop has created a hobby that has qualities that appeal to all of us. I can remember picking up that hard covered Rogue Trader book back in 1989 and thinking now I can make the perfect robot! At the time 40k was some freak RPG-skirmish hybrid. Now 20 years later and five editions in we have a full fledged wargaming culture.
As 40k has grown, people have become specialized in the ways they get fulfillment from the hobby, for reasons other then an unhealthy relationships with Asdrubael Vect slave girls. We have players that got hooked by the fluff; falling in love with the Greater Good or kneeling before the false Emperor. We have players that create painted masterpieces without even knowing the model's stat line. We have players that spend hours on end building lists and frantically comparing them with others on forums.
We have players that want to see a mass of plastic and metal across on the gaming table just to realize the brilliant fantasies in there heads. We have players that love their beer and chips and play the game with their buddies just to get away from the daily grind. We have players that only want to win, feeding their id in some futile attempt to validate their own self-worth. Then, there are players like me that fell in love with all of it and are so invested it almost becomes an extension of who I am as a person.
What I don't understand is the competitive player. I am not talking about the guy that goes the local tourney to throw some dice against people he has never played before. I am also not talking about the win at all cost player that has serious control or inadequacy issues. I am talking about that guy that is a good sport, but doesn't have any desire to paint or understand the background of the game that makes it great, he just wants to beat face.
He is not interested in tactics as an art, but as a means to an end. It is a certain mentality. One that GW does not understand because GW is concerned not with a game, but with treating us more like model train enthusiasts. It is a bonus that there is a game for our train sets. I have read many comments across the net and one narrative I have seen is – Games workshop fundamentally does not understand the mostly American competitive desire to win. Even as an American I do not understand why more and more 40k players have become infatuated with competitive play.
Here is the basis for my confusion: there are game systems with better and more balanced rules. With 40k (more than most games) every victory can be marginalized or questioned. The competitive player's list can be perceived as unfair or it was just his dice rolling. Opponents or the community never give validation easy, even if the competitive player is deserving. To top it off, GW does not have a structured league system to determine the best players. Is it really as simple as the wargamers nature is inherently competitive or is there more?
What makes a competitive 40k players different from competitive players in other games? Would you consider yourself a competitive player and why? What place does competitive play have in Warhammer? Help!
If you want to be even more confused join the conversation with me on www.bloodofkittens.com