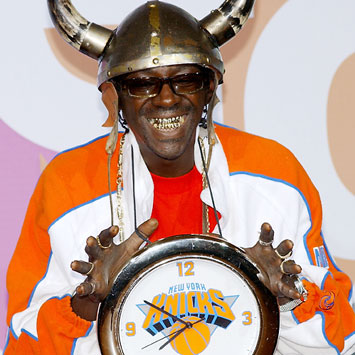 I blame you Internet! Then, I blame MMOs next! Finally, I blame you http://icanhascheezburger.com/! The Internet has changed the way we speak and write forever. The nonsensical makes sense and what once made sense is now abbreviated. This is about the leetification of Wargaming. We are becoming inseparably tied to the language of the Internet, changing the way we talk about Wargaming forever. For the new player he must not only learn the rules, but also must learn this new language of Wargaming.
It did not really hit me until I heard the first word that encapsulated this new era: Nidzilla. Nidzilla was for me the first term that really combined short hand with a pop culture reference creating a word totally 40k. It immediately conjures up images of annoying Carnifex repetition running rampant on the battlefield. The beauty of such a word, shows the growth of our culture. It also demonstrates how the Internet has connected us in a very specific way to spawn a language. We can travel anywhere in the world where 40k is played and instantly be connected by words like, Mathhammer, Fluffy Nutter, Mech, Horde, Pie Plates, and Lash. This can be daunting for an outsider trying to break in, as I discovered playing Fantasy. Words like Doggy Deathstar only ended up conjuring images of Curella Deville as Emperor Palpatine not Vampire Count using Dire Wolves to crush their opponents.
Even over hearing the Blood Bowl players, sounds like some strange love child of Lee Corso from ESPN and Jevis Johnson. The point is that even someone like me that has been playing these games since 1989 is disconnected from the latest lingo like the next guy. We also have words like Spam and Zerg crossing over from the video games world. This leads to another dangerous problem; how does one know when the words you use become dated, nothing says uncool like an aging hipster, think how cool an aging gamer is? Luckily I do not think our hobby is like the stars on say Bravo, we are not that bananas.
Then there are the abbreviations. Abbreviations have always annoyed me, so it was only a matter of time before they made their way into Warhammer. We even have programs that translate the hundreds of abbreviations that we use to understand what the heck people are talking about. I call that lazy, but we all love convenience and who wants to type out Chaos Space Marine when you can just type CSM. More importantly we can mask naughty words with abbreviations. (Google FNG )
I just want a Wiki that continual updates every day so I can stay ahead of the curve and always be that cool guy spitting phat game. We need an Urban Dictionary for Wargamers I am sure there are regional words that have not made it into our collective consciousness. We all know that only the British would use a word like beardy to describe power gamers. Such is the case in my area as the word Mech Fascism is used to describe everyone's obsession with Mech armies.
What do you guys think about all the new words we have created to describe every aspect of our hobby? What are the good, the bad, and the ugly of new words that you find yourself using around the game table?
Hear the call of the wild come and visit me at www.bloodofkittens.com