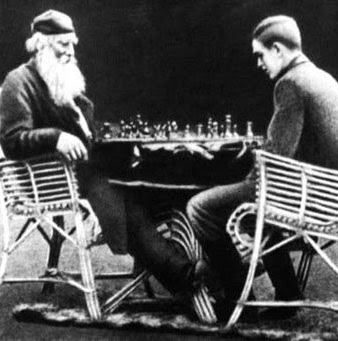 I had originally thought to briefly cover all the missions and deployments in a single article, but doing so turns out to generate a prohibitive wall of text. So tonight I will start with Seize Ground.
Mission: Seize Ground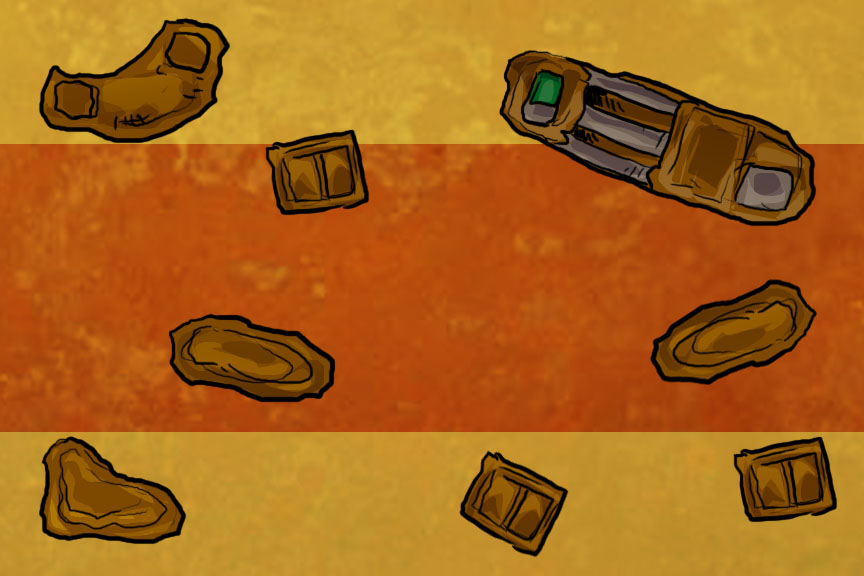 PITCHED BATTLE TACTICS

The primary strengths for determining your deployment decisions in Pitched Battle are Nonlinear and Maneuver ability. Every army has some way to kill opponents, and with objectives all over the board, you'll have opportunities to use yours, so we can ignore that for primary consideration.
Nonlinear Factors
First determine if you are superior in Nonlinear or weaker than your opponent. If you have the advantage, deploy very little, focus your strength on the opposing troop choices and clear objectives for your troops. If weaker, deploy strongly on a single objective (ideally with others nearby) and make your opponent commit to either breaking your position or trying to grab multiple other objectives. Take the opportunity to defeat elements in detail as they arrive, but don't get distracted with killing, and make sure you are in position to control objectives on turn 5. Good examples of strong Nonlinear are IG in Valkyries, heavy Drop Pod Assaults, Genestealer Outflankers, and Khan armies. Other armies can have units appear all over the board, but these are armies that can deliver troops on objectives directly from Reserve.
Maneuver Factors
The second factor is Maneuver. If you're Eldar, this is your time to shine, as Eldar armies are typically all about Maneuver. If you've got a clear advantage in Maneuver, get the objectives spread as far apart as possible and focus your efforts on single objectives in detail. If you're less Maneuverable, place objectives so they are near one another but not so close as to allow one transport to disgorge its passengers and have them run to contest a second objective. As far as deploying goes, fast skimmer armies have no reason at all to deploy in these missions unless their opponent is purely assault ranged. Other Mechanized forces have to look at their comparative strengths, but generally deploying is going to be the best choice.
If your opponent is strong in Assault and has good Firepower (CSM with Obliterators, for instance) it might be worthwhile to Reserve a couple of Maneuver elements until you have the Assaulters committed and the Firepower thinned a little. This is a decision that requires practice and understanding of your own temperament to make well; what works for me might be nothing but agony for you. A foot army (and yes, I do hear those exist beyond Tyranids and Necrons) has to deploy to maximize their ability to contest objectives by turn 5. Unfortunately, your opponent can count as well, and should be able to eliminate selective units to make success difficult. Foot armies almost always have to deploy aggressively and heavily to be successful in Seize Ground. The Seize Ground mission, by itself, is enough reason not to play a footslogging army if your Codex allows you to do otherwise.
Firepower Factors
Having reviewed our primary issues, look at your army and determine if Firepower is your friend or enemy. If you have the guns, use them to drop opposing Maneuver – killing things is essentially unimportant for the mission. A stunned vehicle is generally a great result – many people won't get out of a stunned transport that then ends up too far away from objectives to accomplish anything meaningful. If you've got to dodge bullets, try to use your vehicles to provide cover for one another – prioritize keeping Troop transports mobile if all other factors are a wash.
Assault Factors
Assault armies have to do the assault thing in Objective missions – do whatever it takes to get nose to nose and kill enemy Troops. If you've played an assault army for any length of time, there shouldn't be much difference between mission types. First, identify what path leads you to the richest grouping of targets to rip apart. Second, get there and do it. Third, profit. Remember not to get so excited about killing things that you don't grab objectives. Against very shooty armies I will actually Reserve everything and let the enemy close towards those juicy and undefended objectives on my side of the board. This at least allows me to smoke my vehicles on entry, and I use plenty of Nonlinear elements, so if everything goes perfectly I have units appearing all over the board at the same time, making target priority impossible.
Resilience Factors
Resilence figures into objective missions solely in determining how heavily you have to hold or assail objectives. A unit of Plague Marines with a Rhino can hold an objective against almost any level of shooting attacks, but need help to withstand Assault Terminators.
I'll be brief in covering the other deployments for Seize Ground, as the basic truths remain constant.

DAWN OF WAR TACTICS
In Dawn of War, most armies do well to have the first turn and put something disposable on the center line, so as to restrict the enemy's ability to get across the board. For Guard, I find that 2 empty Chimeras and a long combined Infantry Platoon works fantastically if I'm going first. I can put the enemy right on their board edge, and the Chimeras can use spotlights to let the Heavy tanks kill them. This is generally transparent, so most opponents choose to hold everything off of the board, which is, again, great for me. I would rather have nothing to do until turn 2 and my opponent entering from his board edge than have a chance to kill something on turn 1 and my opponent more aggressively deployed. If you have the second turn, you either accept that everything is coming from the Board edge and hope to have enemy units entering in useless places, or you try to use your deployed units to draw enemy attention to a location that suits you. Whatever you deploy as a second player in Dawn of War should not be meant to accomplish more than distraction. Lash Princes can do some good by grabbing the unit on the center line, but mostly you can't reach what you'd like to assault, and whatever is on the center line probably isn't worth the deploying units to try to kill. Almost all armies benefit from the same strategies as in Pitched Battle in the same ways, with the exceptions given above.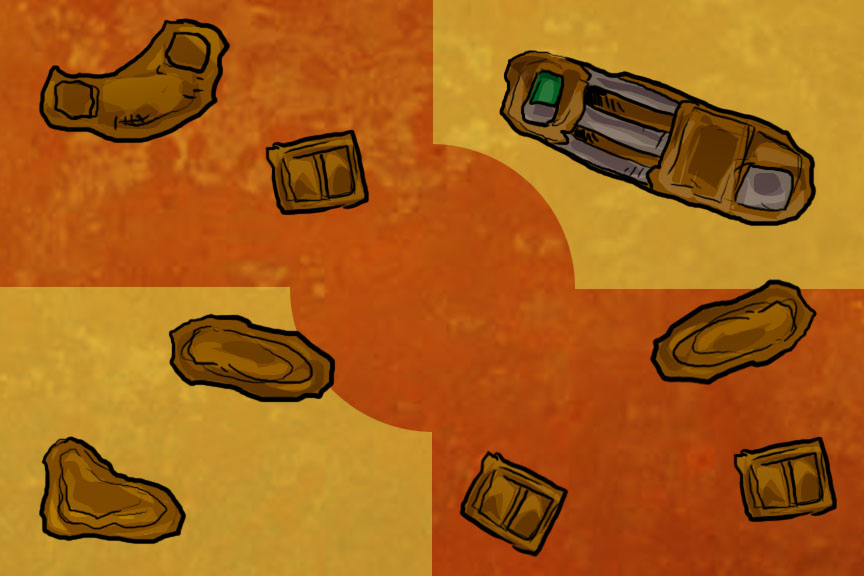 SPEARHEAD TACTICS
In Spearhead, we have some very different circumstances. First, armies can deploy further away (almost 7 feet) and closer together (less than 18 inches) than in any other mission. Second, normal Reserves provides a lot of ability to cover ground – a Rhino deployed at the edge of your deployment zone has to drive full out for two turns to reach the furthest objective near your long board edge, whereas the same Rhino could enter the board and be on that objective without possibly getting shot or tipping your hand. This is also true of objectives in your opponent's deployment area – you may be able to reach them more quickly and safely by using Reserves than by deploying normally. Third, consider that units advancing from one deployment corner to the other will be hit in the flanks, and possibly rear, by enemies entering from the long board edge away from their own deployment area. This is especially good for destroying Chimeras and Predator chassis vehicles.
Spearhead provides a lot of obvious advantages to the best Firepower armies, as Railguns and Battlecannons have the range to take advantage of the deep deployment areas. What is harder to see is how Spearhead benefits Assault armies. Because Spearhead has the deepest deployment area for your whole army (Dawn of War has more deployment area, but only for a small portion of your army), the temptation to go for every objective is often irresistible, which means that you are more likely to be able to get into assault sooner and with more units. When considering how many objectives to pursue in a Spearhead deployment, remember that lower Resilience armies have to deploy more force per objective. I favor going for a small number of objectives while ensuring that enemy Troops can't make it to more than one as the means to winning, especially in Spearhead.
I'll continue discussing the missions and deployments next time. Your comments and questions are welcomed.