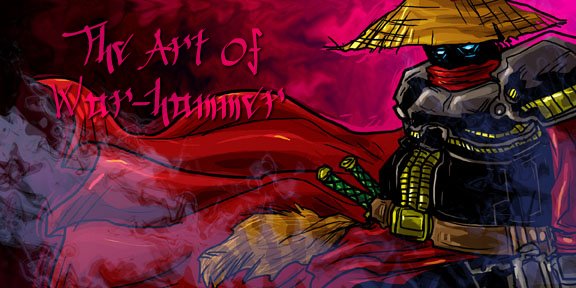 "The quality of decision is like the well-timed swoop of a falcon which enables it to strike and destroy its victim."
With Space Wolves and Guard now packing some serious Psychic strength, the other imperial armies are going to need at least a chance to protect themselves. I purchased the Masters of the Chapter box nearly as soon as it came out. The models are absolutely outstanding and I looked forward to painting them for whatever I happened to need at the time. This inquisitor was the first I used. I removed his head using a dremel, replacing it with a helmet which I believe comes from a chaos space marine sprue. The psycannon came from a Grey Knight Terminator. I ground out the inside so it would be mounted on his arm.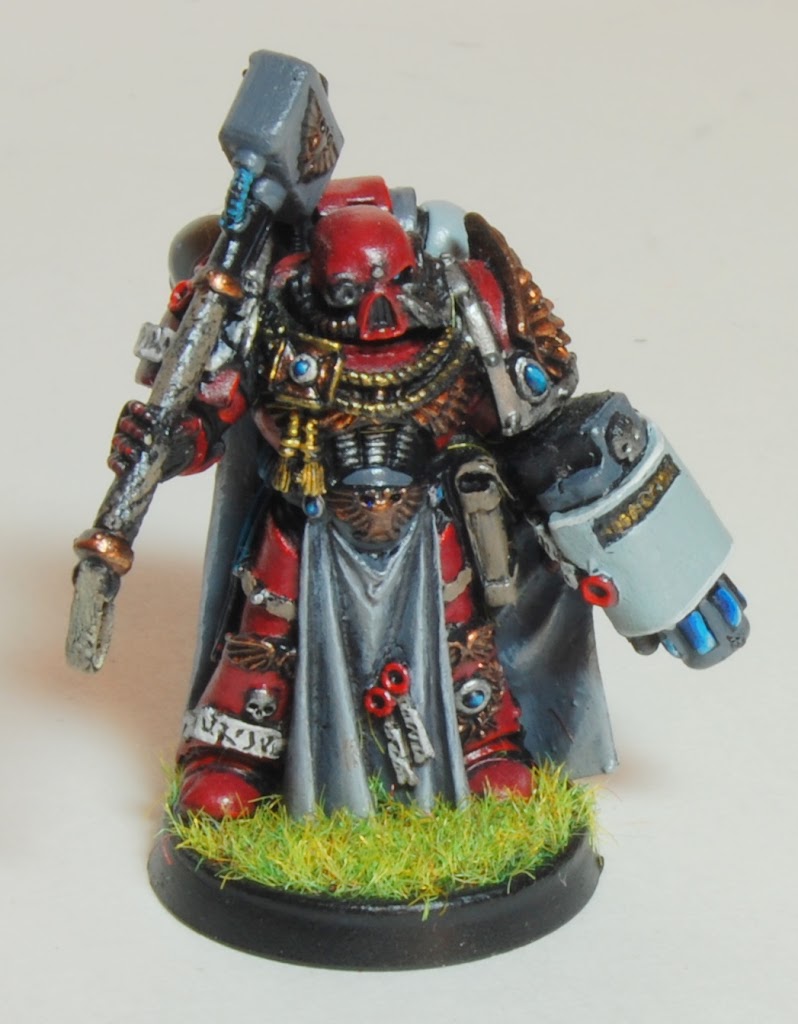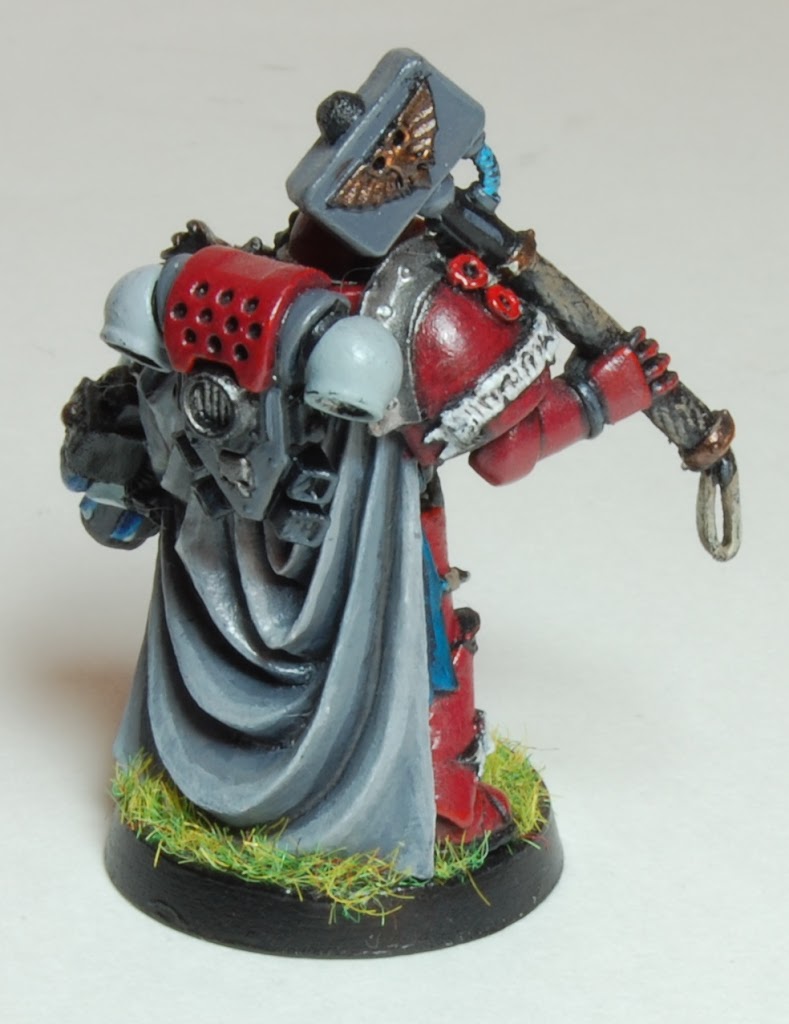 The base color of the army is Mechrite Red, Scab Red, and Blood red. The psycannon is painted using Astronomicon Grey with a white highlight. I used many of the yellow metallics to do the various chains and ornaments that he wears. The blue psychically charged parts of the psycannon and his hammer are done using each of the blues starting with regal and working up to ice. It also has a small white highlight. I used the same colors for the Gems.
~Comments and questions are welcomed as always. Next I'll be featuring a Grey Knight Terminator.