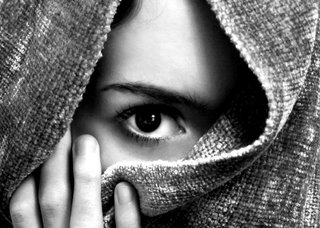 Jwolf here.
One of the exciting things about Fifth Edition is Reserves being part of the basic mission rules, allowing Reserves in every game. And with TLOS, most of the board is available to be shot all game long. The conjunction of these two means that many players see the value of holding most or all of their armies in Reserve, especially if their opponent has the first turn and a lot of long range shooting (which has definitely been on the rise since the new Space Marine and Guard Codices). I have to give a nod to our friends Fritz and Jawaballs for their loud and continuous mantras on late-turn objective grabbing and Reserves; certainly this is one of the advantages that heavy use of Reserves presents. But my topic tonight isn't using Reserves, it's what to do when your opponent has either deployed in Reserve or you expect them to.
Often an enemy with lots of long range fragile shooting and/or good mobility will deploy in Reserve when expecting to go second (or desirous of playing an effectively shorter game). If your army has a lot of good long range shooting, deploy heavily and use the time to more effectively set up firing lanes and control objectives. Avoid moving into positions where elements of your force can be eliminated and leave you with no ability to effectively destroy the infidels. Certainly don't offer any cheap turn 1 charges. I like to keep outflanking and deep striking reserves in this situation; often the fast opponent will commit to your weak flank, providing a great rear target for Outflankers and Deepstrikers to exploit. Remember the basics; move skimmers fast and pop smoke on tanks for your opponent's turn 2. As the opponent comes into play, concentrate on dropping transports and other fast movers; you only need to kill shooters that can radically affect the game in one turn (Manticores, Deathstrike Missile Launchers, and Njal). Use your Reserves to either take rear shots at the enemy or reinforce your own position.
Another fairly common Reserve force is the Drop Pod Assault. In almost every case, when you've built your army properly, you have the advantage in mobility over a Drop Pod Army, so go ahead and hold everything in Reserve. If you feel the need to deploy, ring valuable targets (Carnifexes, for example) in such a way as to make landing within good Melta range difficult. In an objective mission, look to make the Pods choose between dropping close to your forces or close to the objectives; try not to let them drop a group of Pods on an objective in range of your forces.
When I'm playing an assault force faced with massive enemy firepower and go second, I tend to hold everything in Reserve. There are several reasons, mostly that I don't need 5 turns to kill most of the enemy, but I surely do need the chance to have my Deepstrikers and transports all working together to break the enemy at the same time. The best way to combat this sort of Reserved force is to spread your firebase and make it impossible for the assaulters to get multiple assaults, while concentrating firepower on taking out the transports before they can deliver their cargo. It's also very good to hold a unit or two of Troops in Reserve to counterattack and/or go for objectives.
Those pesky always-reserving Daemons are going to come in 2 basic types – shooty Tzeentch and Choppy everything else. Tzeentch forces are essentially Drop Pod Assaulters, and Choppy lists are a combination of Assault and maneuver forces. Reserve against the former, castle up against the latter, and you will be fine.
If you're playing an Assault force, you have the same 2 choices, regardless of the opponent in Reserve. Either Reserve your own forces or move to create a bunker in the center of the board, ready to jump on whatever stumbles into range. Yes, it's really that simple.
I hope these basic tactical concepts are useful, and I'm interested to hear how you deal with Reserved enemies.