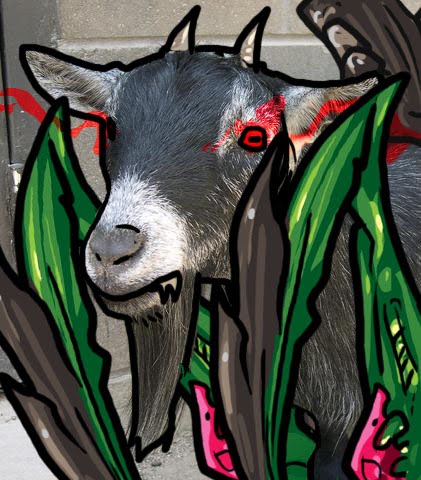 Goatboy here again, jumping into the bio mass breeding pool that is Tyranid Troop and Elite choices. Last time I went over what I feel are the better options when dealing with the HQ choices and today I am going to go through the new and shiny Troop and Elites picks you could be doing in the next couple of months. Again this is just how I see the army fitting into my own play style as well as what I feel are stronger choices.
Troops – Winning the game by laying down on something shiny
Warrior Brood
We all have heard how they upped the wounds to 3 now. While I think that is great, the lack of eternal warrior really hurts this choice as well as some of the other choices in the army. To make these work you really need to set up massive screens to help ensure you always get that 4+ cover save to stop some missile launcher craziness. I have a feeling the unit will do better as a synapse enabler as well a great counter assault unit. If you give them Adrenal Glands and Boneswords you have a very scary assault unit. Hitting first versus marines and being able to ignore armor saves is pretty dang sweet. The way they are set up they will most likely hit on 3+ and wound on 3+. They are a bit expensive but again they could be a nice, don't come close to me unit. Mix it up with a Lash Whip and my Thunder Goats will not want to get anywhere near them.
7/10 – Interesting and depending on how people respond they will get better or worse.
Genestealer Brood
They are still troops, have the same stats and now get a broodlord as a unit upgrade. I still think they are pretty decent and there is no need to dump them all on Ebay or some kind of trade section in a forum. There is really no reason to upgrade them, as they already have a high initiative and their cost is pretty expensive. Right now I would just leave them as cheap as they can be and outflank. I do think a Broodlord is needed per unit. It just makes no sense to not have one there with their extra abilities. The two powers the Broodlord has is Aura of Despair and Hypnotic Stare. The Aura makes your unit -1 to leadership and the Stare makes you have a leadership fight like when dealing with a Psychic hood with one model in base contact. If your opponent loses, that model can't attack. That is pretty sweet to make that one Wolf Lord stay still or some other combat monster.
7/10 – They added something but they are not much different to make them better or worse. They still score at least so that is a win.
Termagaunts Brood
These guys are cheaper. What makes them really good is that for every brood you take, you can take a Tervigon as a troop choice. This is pretty sweet and makes these the best "troop" choice. I would say take 2 at least and get 2 Tervigons. Beyond that, they are really just there to score for you. Keep them in the way, use them as a screen and hope that a bunch of flamers don't come down and make some crispy critters.
9/10 – Not 10/10 because they kinda suck themselves, but as a way to activate more MC's for your army they rock.
Hormagaunt Brood
Man I wish they were still beasts. Right now as they are set up, they just don't have the crazy movement like they used too. They are still alright, as they are cheap and can throw a ton of wounds on a unit. Give them Adrenal Glands to let them get up to Str 4. If you want you could also go with Toxin Sacs to give them poison, but I think that might make them expensive. I prefer Termaguants just for the ability to activate a Tervigon, but these are not a bad screening choice.
6/10 – Just not as good as the other troop choices. Still not terrible but I think the troop section is heavily stacked for Nids, thus making the choices harder here.
Rippers
You get extras of them because you will be using lots of warrior bodies to create some of these units. I don't like them, because they can't score, take away from your troop allowance and thus Tervigon allowance and well – they just kinda suck. Personally I would leave these at home and use the Terminator bases for objectives.
2/10 – Meh – meh – super meh.
Landing Spore thingie
Well the rumors are true, Tyranids have a "good" drop pod. Why do I think it is good? Well it follows the old drop pod rules, activating off of the reserve roll. This means that a canny player can't reserve you out and just take out the pods bit by bit. I am not sure if they will be worth it in the end, so will see. The ability to drop 20 guys or an MC is kinda sweet. Plus this unit really lets you go crazy with some modeling as there is obviously no model for this. The one thing that is interesting is that a unit that can survive falling through space and through an atmosphere can't survive one shot from a missile. I guess as it opens up, it has an exposed heart thingie or something.
7/10 – Interesting and might be better then we are thinking. Will have to wait and see.
Elites – We're Special
Now lets look at the Elites section. It is odd that the troop section has a lot more hard decisions then the Elites section. This is differs from some of the latest codexes and really creates some interesting decisions that will make for interesting Tyranid armies.
Hive Guard
These guys are pretty dang sweet. These guys are going to be your rhino poppers. Their Toughness of 6 lets them be basically Eternal Warrior and thus these are a pretty sweet choice for your army. I am planning on running at least 3, and might push up to 6 depending on how well my Zonathropes due during testing. Plus the model is pretty sweet too.
9/10 – Wish they had a better armor save, but really probably the best choice in the elites section.
Lictors
They said they were going to be better, but when they won't let them assault out of coming out of the shadows, I knew these guys were still going to be kinda weak. If you really need a cheap way to get +1 to reserves then this is the unit you take. I might be wrong so will see as of right now I just don't think they are worth it.
4/10 – Cheaper way to get +1 to reserve rolls so if you army is all about the outflank and drop pod this is the way to go.
Deathleaper
Same as above with the issue of being too expensive. If he was a Monstorous creature it might be better, but as it stands he just costs too much. One of these guys is almost 3 HIve Guard and I feel the Hive Guard will just do more for you.
2/10 – Too expensive
Venomthrope
Here is the winner of the model that will constantly break on you all the time. I am not sure why they designed a metal model this way, It looks like it will just not stay still. I suggest some very heavy epoxying to the base to keep this guy in place. Enough of that, as the model itself is not a way to judge if it is good or not. Its the stats. The biggest issue with this is that a) most likely you are going to have screening units that will give you a 4+ cover save instead of the 5+ cover save, b) its toughness is only 4, c) It just doesn't do enough. All of those are reasons not to take one of these. If your opponent is worried about it, a few missile launcher shots will deal with the stinky threat.
5/10 – Just not good enough for the elite choice. If it was Toughness 5 it might be a better option.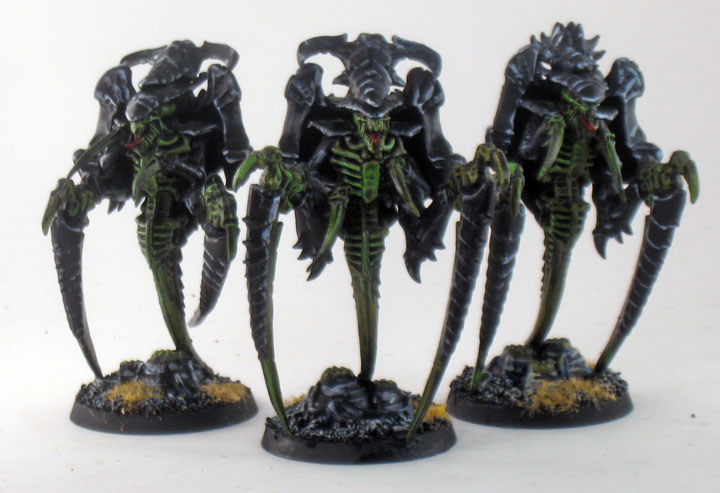 Zoanthrope
Here is the other elite choice as far as I am concerned. I know it has some of the same weaknesses as the Venomthrope but it has some things that make it better. The major one is that it can kill just about any armored box in the game. If this thing hits with its Warp Lance, don't expect your box to live very long. As you have seen in the White Dwarf, this "gun" is Strength 10, AP 1 and counts as a Lance. That is pretty sweet and should kill any Land Raiders that might be bothering your army. Also mix in that it has a 3+ save and you got the other Elite choice as far as I am concerned.
8/10 – Just take them. They will be good and annoying.
The Doom of Malan'tai
Here is a special character Zoanthrope thing. The idea of putting it in a Landing Spore makes me laugh and might be worth it. Will see, as of right now it needs to be very close to do some damage. Which means you will most likely be able to assault and deal with it pretty quickly.
5/10 – Might change if he ends up being a sleeper. Most likely not though.
Pyrovore
Um – yeah this is a no. It has options to upgrade its assault ability but it only has 1 attack base. Just not good. Also its flamer attack is not all that great either.
2/10 – The model looks kinda cool at least.
Ymgarl Genestealers
These are pretty neat, but again the lack of scoring status weakens them. Plus they are pretty expensive and take away your Hive Guard and Zonathropes you can take. I also don't like losing them if someone jumps in their play pen and they activate. Hey at least Kroot can kill Genestealers by hiding in the bushes.
5/10 – Neat design, hampered by the cost, lack of scoring, and the section they are chosen from.
There you go, that is the Troop and Elite choices broken down. Next time I will be doing the Fast Attack and Heavy sections of the codex. After that I will show a basic list I am thinking about and will see if my thoughts keep up with what ends up actually being good and effective for you.
Questions? – Email me at [email protected].