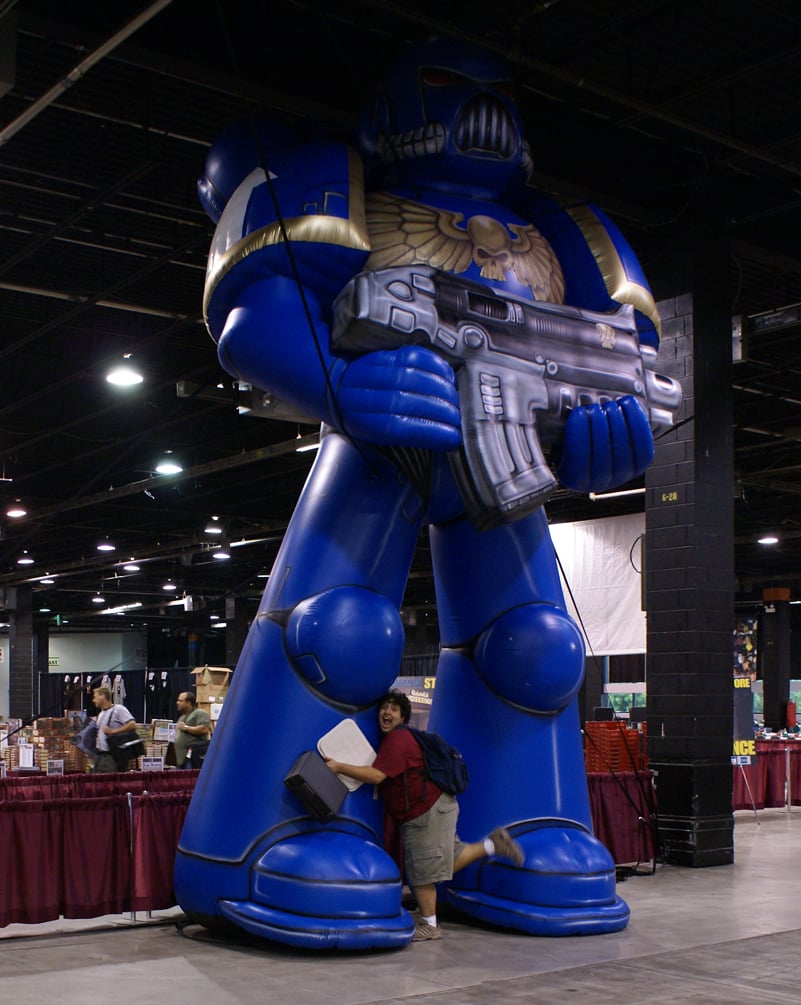 I want to throw the floor open today to one of Warhammer 40k's big mega issues: the dominance of Space Marines in the meta game. These Imperial glory boys are said to represent over half the total sales of GW, leaving every other range sitting in the dust. As a for-profit venture, Games Workshop of course reinforces what sells, giving us at current count 6 codices of 3+ marines to choose from.
Today's topic is why – and do you find yourself able to play past this dominance? What non-Astartes armies do you play and what drew you to them? For those marine players,what do you think makes these mega-shoulder-padded guys so irresistable to the masses? Finally for our Fantasy and Warmachine folks, are there any dominant races moving into this role, and if not, what keeps those systems in balance?
~Wargaming philosophers, start your engines!