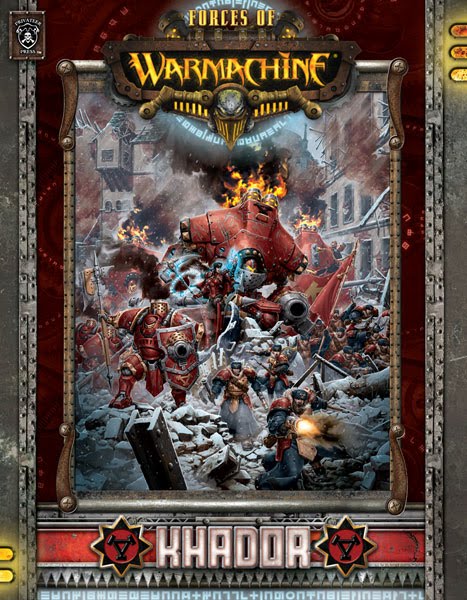 Right into it guys.
The second faction book has been announced by Privateer Press, and its Khador. Following in the footsteps of the previously announced Cygnar book, these books will make a great read, giving players everything they want from background, to full army rules for the Khadoran Empire, including some all new units.
Expect this along with the Cygnar book following fast on the heels of the January release of Warmachine Mk.II, and the Faction card decks. I would look for this one in the late Q1 timeframe.
A couple of other minis came out this week including :
Dannon Blythe and Bull, the Bounty Hunters
Khador Extreme Destroyer
~The giant Mk.II reboot for Warmachine is just around the corner, so if you are thinking of getting your feet wet, of breaking out your old minis and giving them a spin with the new ruleset, January is just around the corner. I for one look forward to giving you guys an apples to apples comparison of a Warmachine Faction book compared to a Warhammer Codex.