40K Project Unknown Tyranid Beasties Vol. 2: The Harpy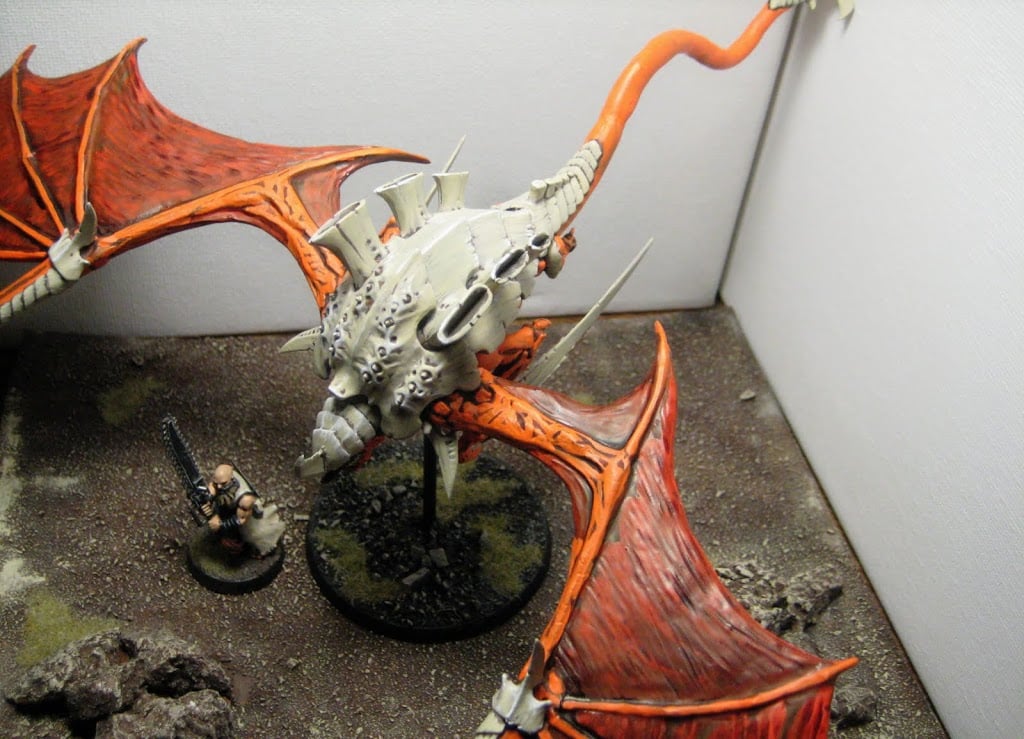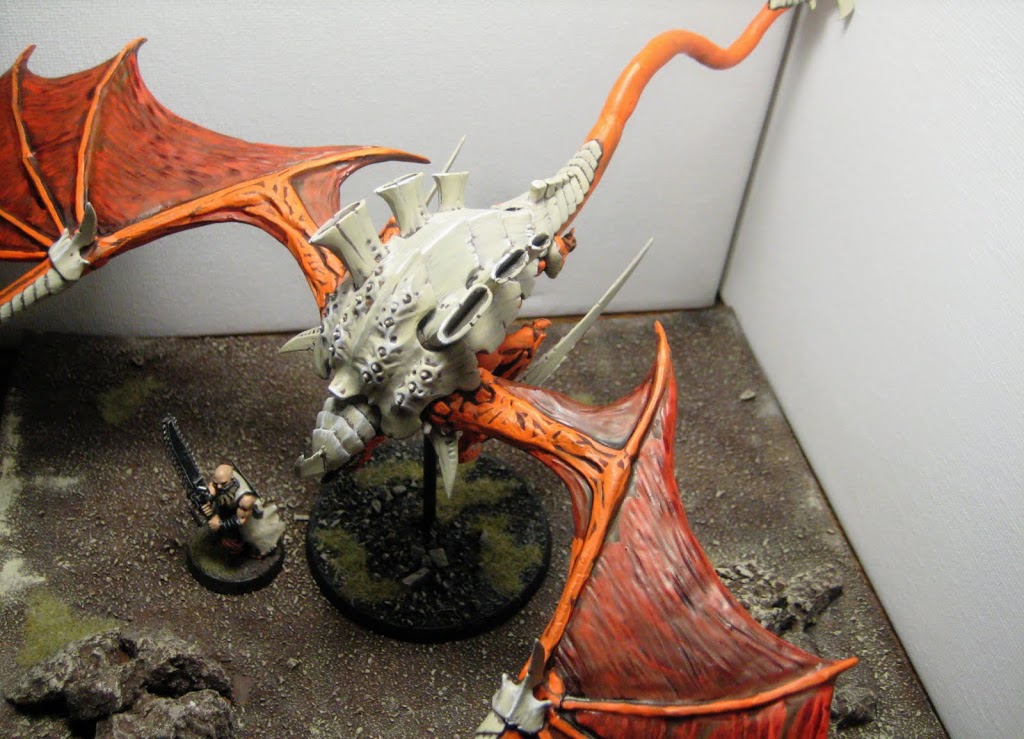 So on to part two of my intrepid journey. I decided the Harpy would be easy enough to do, and I just happened to want a couple in my list. A Carnifex with a set of Balrog wings would pretty much fit the bill.

I once more didn't go wholesale for the picture in the codex. I didn't like the gun placement in the picture and I really wondered why they didn't go for Harridan style mounts, so I decided that's what I would do with mine. You can see a detail shot of the weapon mounts below.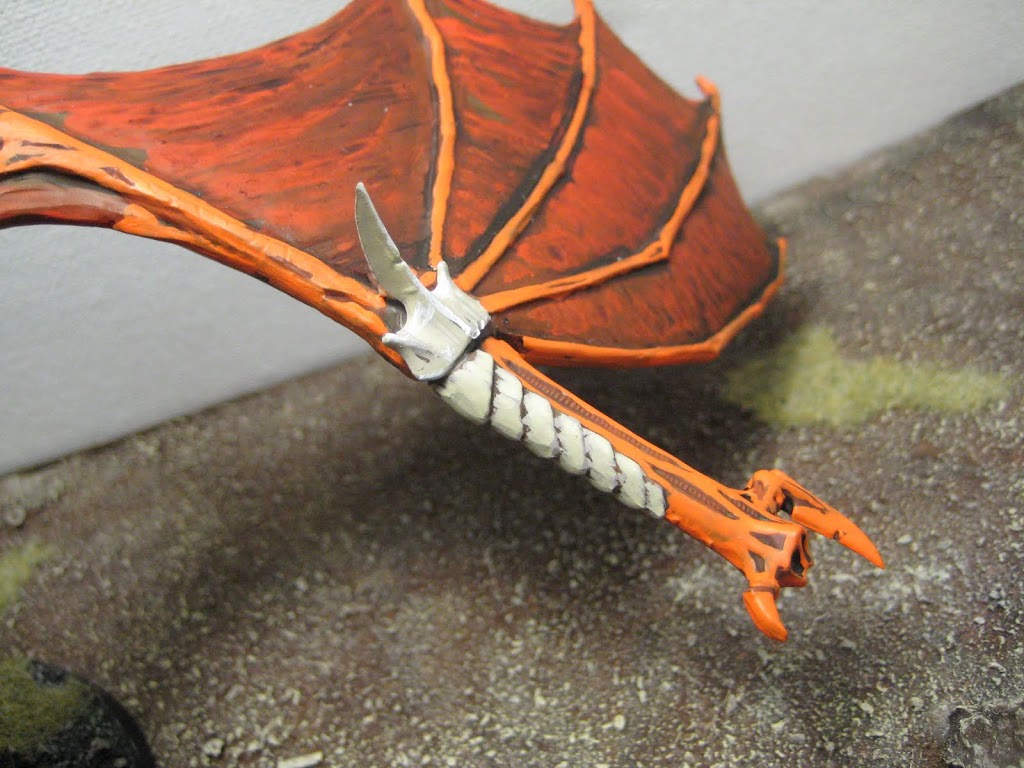 The only part of of the conversion that really took any, well, conversion was the tail section. I cut the Carnifex tail just below the armour plates and pinned a paperclip in its place. I then curved the paperclip how I wanted it, covered it in putty, and gave it a scythe tail from the Fex kit.