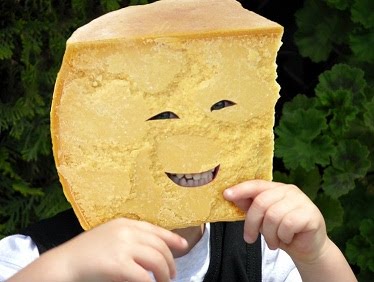 Around the water cooler at BOLS Central, we've been tossing around a particularly heavy term in our "discussions". I think that every player uses the phrase, but I'm not sure we all agree on the definition. I thought it might be interesting to take a walk through the history of our game to help define that most elusive of concepts: "The Spirit of the Game".

I'm going to start in 1998 with an article written by Dave Cain (1995 Warhammer Grand Champion) for White Dwarf. So let's take a peek back and see what issues they were dealing with more than a decade ago. He opens with "I think the single most crucial factor in playing games of Warhammer is to make it fun for both players.".
What a fantastic place to start! Not only does the game need to be fun, but it needs to be fun for both players. Every player on the competitive spectrum should be able agree to this statement.
Dave continues with "However this will not happen if one of the players continually picks holes in the rules or attempts to bed the rules in his favor. Another way to ruin a game is to turn up with an army that has been created by twisting the army lists to produce a force completely at odds with the background of that specific race.".
Unfortunately, this is where Dave and I part company. While I don't particularly enjoy "heavy" games, I don't agree that it's impossible for two players to have fun if one (or both) player picks holes in the rules. There are entire gaming groups based on squeezing the most out the game — and I suspect that they have a lot of fun. The problem occurs when one player that wants to build a highly-tuned (read: abusive) army, while another wants to play a more friendly game.
In 1998, Jervis Johnson put his foot down on the subject, saying:
"When a Warhammer general recounts what happened in a battle, he doesn't just talk about dice rolls and movement distances, he will use 'real life' language: regiments charge into combat, heroes chop down their enemies, bolt throwers cut through ranks of men, and so on. Such excitement is bought at a price however, and Warhammer's flexibility and colorful detail means that the rules can't hope to cover every situation that occurs in a game — and nor should they! If you want a game that can tell a story as vividly as any found in a book or film, then be ready to play Warhammer in the right spirit or not at all."
I'll let you ponder the weight of "be ready to play Warhammer in the right spirit or not at all".
Dave Cain uses the term "beardy" to describe a player that fails to adhere to the spirit of the game (in my neck of the woods, we prefer the term "cheesy"). He defines the term as someone who "pushes the rules to the limit or does not adhere to the background of their army". Rick Priestly further defined the term as "playing the rules rather than playing the game". The problem with words like "beardy" is is that it's completely subjective. What is fair and balanced to one player can seem totally different to his opponent.
In the 1998 article, all of the contributors agreed that playing within the spirit of the game broke down into two main sections: reasonable army selection and good sportsmanship. Let's see how some of the architects of the game we play today dealt with those two army selection and sportsmanship.
"If you are arguing about it then it's not worth doing it!"
— Andy Chambers
Gordon Davidson said: "Never play with gits. People who upset you are likely to put you off forever." and "Keep your games fresh by agreeing not to bring your best units every time.".
Adrian Wood comments on the subject, saying "Make sure you find out what your opponent wants from the game, before you start. If he wants a close fought, balanced game and you pound him into the ground with a beardy army, he won't want to play you again. Have you really won?".
Nigel Stillman (one of my favorite players from that era) weighs in with these pearls of wisdom: "Let the only surprises be your deployment and your tactical moves." and "Shrug off defeat, learn the lessons and keep practicing, play for the fun of playing.".
I want to close with Graham Davey's thoughts on the subject:
"While I agree with a lot of the points in this article, I have to comment on the subject of choosing army lists. I learned to play with a group of gamers who always picked their armies specifically to win their next game. It was part of the challenge to try to get the drop on your opponent by coming up with an army he wan't expecting and that would work well against the troops you thought he would have. This wasn't sneaky — it was fun!. And yes, we liked to win, but nobody got upset if they lost.

Of course this only works because everyone in the group knew what to expect. To be considered a fair player the important thing is to find out what your opponent expects from the game, and make an effort not to disappoint him."
So to end Part 1 of this series, I want to ask you the following questions:
What does the Spirit of the Game mean to you?
Do you agree that a successful game is when BOTH players have fun?
How important is good sportsmanship to the game?
Is army selection (or at least self control when it comes to building an army) just as important?
~As always, you comments are appreciated or you can email your thoughts directly to Mkerr, you can reach him at [email protected] You can find more Mkerr musings at Chainfist.com.