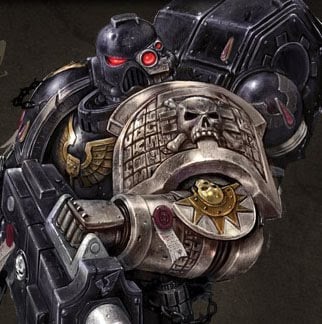 If you've ever wanted to play a Deathwatch Marine, facing down the darkest xenos scum of the universe, today is your lucky day!

Fantasy Flight Games just announce their third RPG set in the Warhammer 40k universe: Deathwatch. Here is the intro text: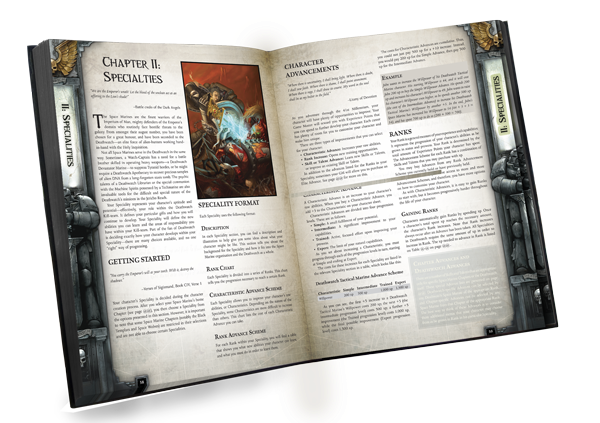 Welcome to the front lines, Battle-Brother!

Deathwatch is a roleplaying game in which you take on the role of a member of the Adeptus Astartes – the devout, bio-engineered super-soldiers also known as Space Marines. After many years of exemplary service within your own chapter, you have been singled out and selected to join one of the most unique and specialized collectives of Space Marines – the Deathwatch.

Only the most exceptional candidates from the fighting forces of the Adeptus Astartes are invited to join the mysterious Deathwatch; to take on a new oath to safeguard the Imperium from the darkest of threats. You will now be called into service to hunt down and destroy hostile xenos forces, to seek out and crush the root of heresy and sedition, and to continually fight against the foul daemon menace that crawls forth hungrily from beyond the Warp. You are at the fore of Mankind's war for survival against an extremely hostile universe.

For centuries, the Deathwatch have maintained their silent vigil over the ancient ruins of the Reach, but now you find yourselves on the front lines of a grand Imperial Crusade that has been launched to reclaim this vast region of space from darkness and heresy.

The fate of billions rests in your hands!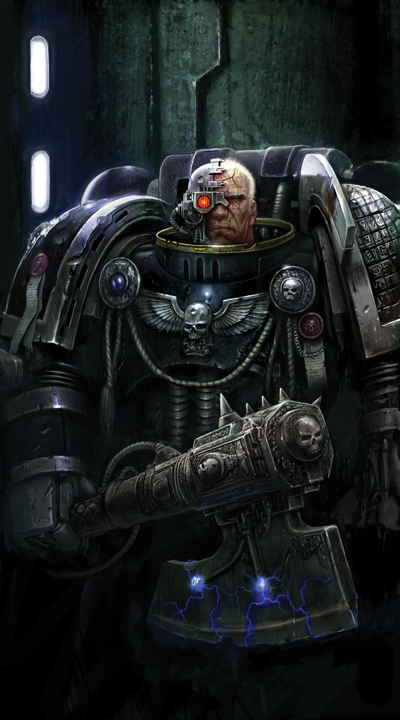 This role-playing game comes on the heels of Dark Heresy and Rogue Trader. The core rulebook is listed at $59.95 and has no release date given. Classes mentioned in the product description webpage are:
-Apothecary
-Assault Marine
-Devastator Marine
-Deathwatch Librarian
-Tactical Marine
-Deathwatch Techmarine
~Exactly how a campaign around a kill-team of the best of the best Astartes will be accomplished is an open question, but this would seem to be another escalation in the party power-levels we've seen in the earlier two RPG systems. Who's up for finding out?