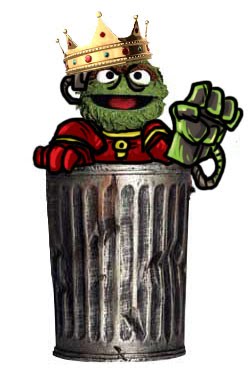 Goatboy here again – I played a local "Hobby" tournament this weekend with the point limit of 2500. The organizer who decided to run it also had every round have a random turn length. I am not the biggest fan of that, but most likely it was implemented to help things end better. A lot of players can take awhile, and especially running at 2500 points. I ended up getting 3rd place by having games end at opportune times. So the question for today is – how much do you dislike or like random game lengths?

I personally don't like it, as I feel that to really pull strategy out of a game, you need to have a locked in number of turns in order to pull off said strategies. I have lost and won a large number of games due to random game length and it is hard for me to wrap my head around the game just stopping – especially when one side has a clear advantage in model count, damage ability, and overall destroying ability. Why did your Captain stop from cutting down that unit in front of them? Would a Chaoslord just stop doing Chaos things to your enemy because ding dong the game is done?
Now there are advantages to this, as crafty opponents (Fritz and the 5th turn win) will utilize the chance to end the game a turn "early" and pull a win out of nothing. This does give another strategy option that is sometimes lost to a lot of players when they are just getting down to throwing dice and killing plastic guys. You must pay attention to the mission at hand and make sure either to pull a tie on turn 5 at the least, or somehow bring the win in a rush of glory.
~I know in fun games, we usually just end on turn 6 and call it a day. Killing a bunch of guys and winning by resource and enemy domination is usually a lot more enjoyable then zooming around and holding whatever random base is getting used as an objective. How do you guys normally end your games most of the time, and what's your take on random game length?
As usual if you have any questions you can email me at [email protected].
Here are some new things I am working on paint wise. I've decided to dip my toes in the War Machine game (Hate METAL!!!) and did my first Warcaster test with the Iron Liche guy. I didn't want to go with the normal green color as most everyone uses that color for their models. I didn't want to go with blue as I think blue is a bit too goodie too shoes. So blood red it is.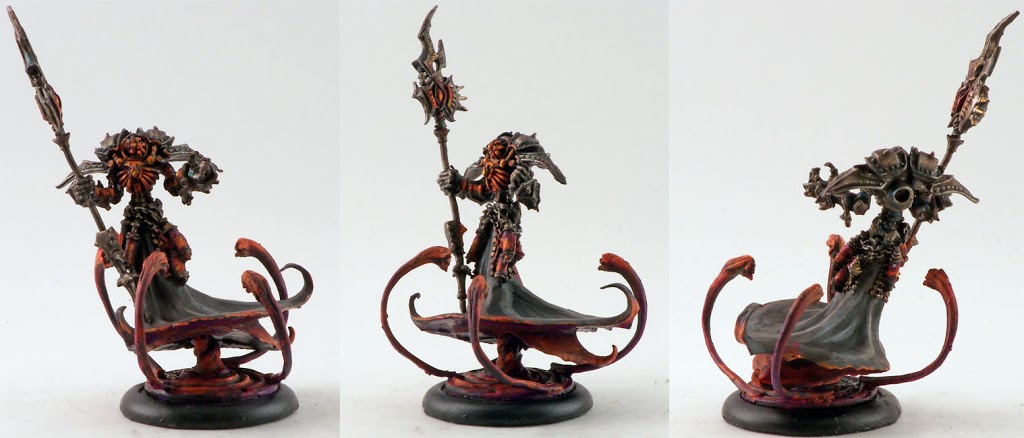 I will be painting some Bone Jacks next as well as more random stuff. I've also been painting some of Big Red's Khador stuff too. He looks to have his army pretty much done so be prepared for more Jack beatings by the *not*Russians.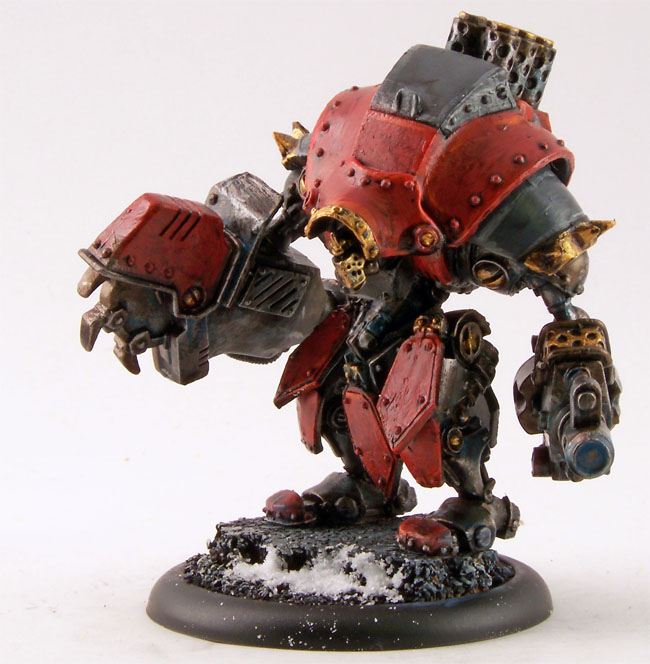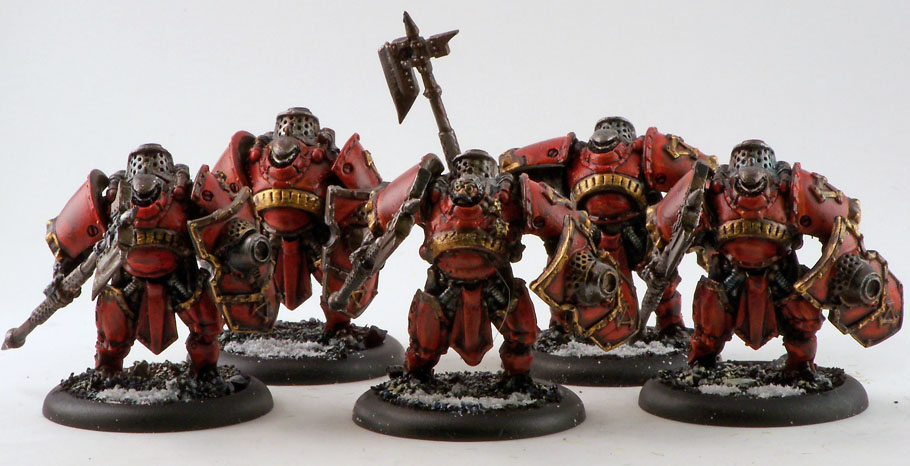 And finally some Tyranid stuff. Here is a test scheme for a snow based Tyranid army I will be doing with one of my painters in the coming weeks.