Hobby: Chessex Custom Dice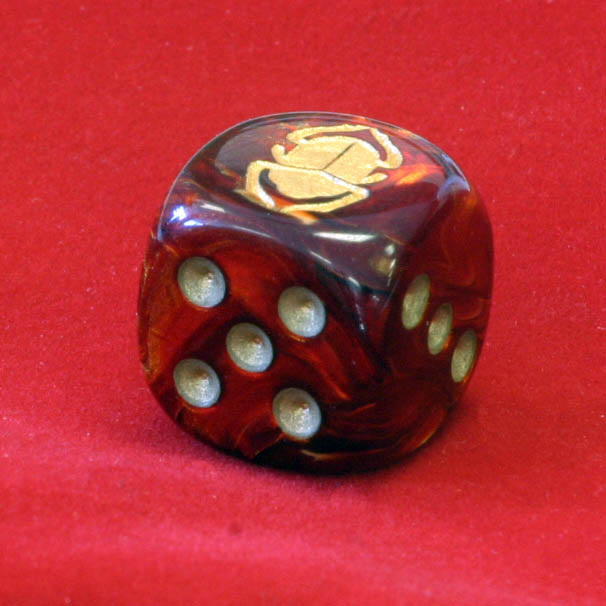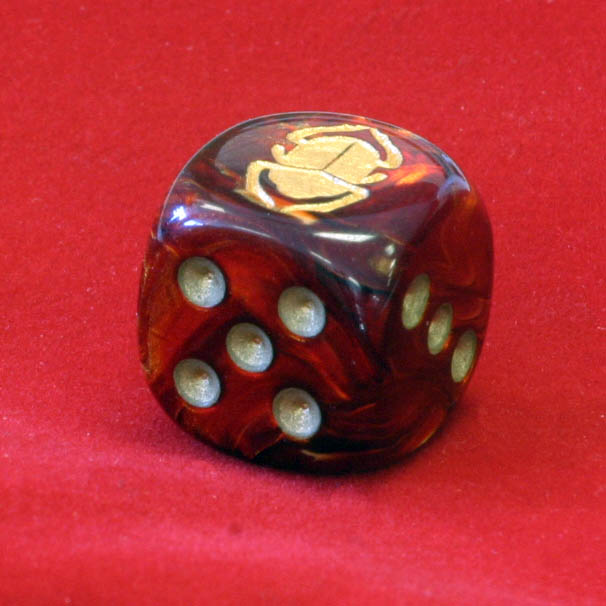 Col_Festus here to give you a review on the custom dice ordering process from Chessex so your army can roll in style… pun intended!

So I recently decided to try out Chessex's custom dice ordering process. I understand for awhile that they could cut you custom dice and pretty much engrave anything within reason for you. That being said I began by taking a look at their website, finding a pattern that matched my army and sent them an email with a picture I wanted put into the die. In these sample pics you can see Scarab custom dice that a member of the BoLS crew ordered to dress up his pre-heresy Thousand Sons army.
I told them I wanted that symbol instead of the six on my die. A few days past and I hadn't heard anything, I started to wonder if they even cut custom dice anymore. Low and behold after about five days I received an email from them with a "demo" die and pricing points for the dice. I was shocked at how awesome these dice looked and they matched my army perfectly. I promptly ordered 10 of them for 10$ + shipping. The project was completed in a week and shipped to me. From beginning to end the whole process took 3 weeks and I had the dice rolling.
A few things of note. The dice can only be 16mm or higher as they need the space to work with the patterns on the dice. This wasn't a problem for me but I know it might be for some. The dice do go down in price the more you order. A big brick of dice will be a bit pricey but that's what you pay for having some sweet dice. The patterns they can cut in dice are limited and they will tell you flat out of the symbol won't work. I must say however that the Chessex rep was more than polite and was extremely easy to work with. Here is a few shots of the final result.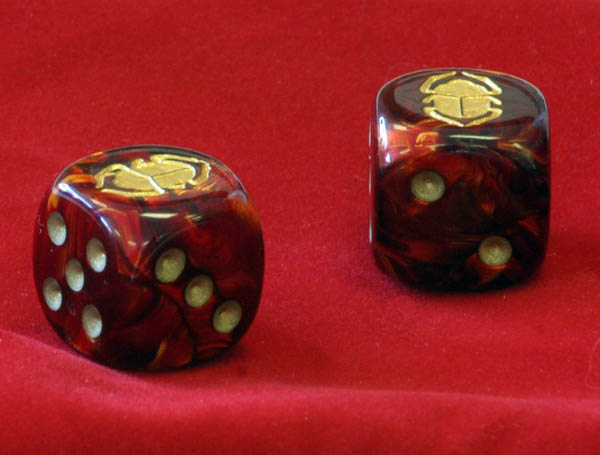 ~ So there you have it! I definitely recommend doing this, and I am extremely happy with the result! So send your requests in today, you'll be amazed at what they can do! For more hobby tips check out my blog, First Rank Second Rank, and as always any questions? Feel free to email me at [email protected]!