WFB: So You Want To Play Fantasy? List Building 101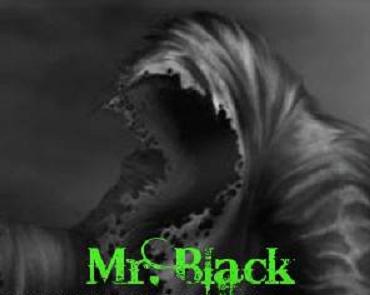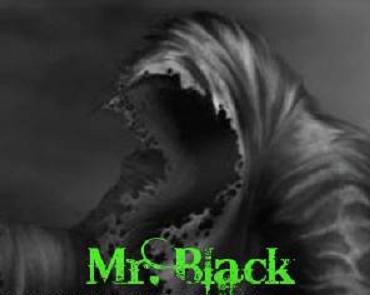 Mr. Black here, and we're going to run through the army making process for Warhammer Fantasy, 8th Edition Style.

It's a whole new ballgame with 8th Edition Warhammer Fantasy and even the veteran players are still getting into the swing of things. But how can one hope to conquer the new rules without first being able to create a viable army list? I'll admit, I'm not an expert with every army, not by far, so while some of the specifics I put forth won't apply to each and every force, the general tips should apply to most facets of army building. So without any further jibba-jabba let's get right into it.
~What kind of army do I wish to play?

Basically this can boil down to something as simple as a Melee or Ranged focused army, or something in between? Maybe you like a certain army like Vampire Counts, which affords no ranged power. Hell, maybe you're like me who has a crazy incline to play a melee-focused Cult of Khaine Dark Elf army. The first thing is to gather your basic idea, what play style you would have the most fun with.
For me, I shall be using the above mentioned Dark Elf idea, as well as a general Warriors of Chaos list for this article (my personal list is actually a Slaanesh one, but one specialized and one general list will do better for sake of comparison).
Once you have your general idea/theme take a look over the units available in the respective army book, see if any catch your interest. This can help in creating an army that is both fun and visually appealing to you.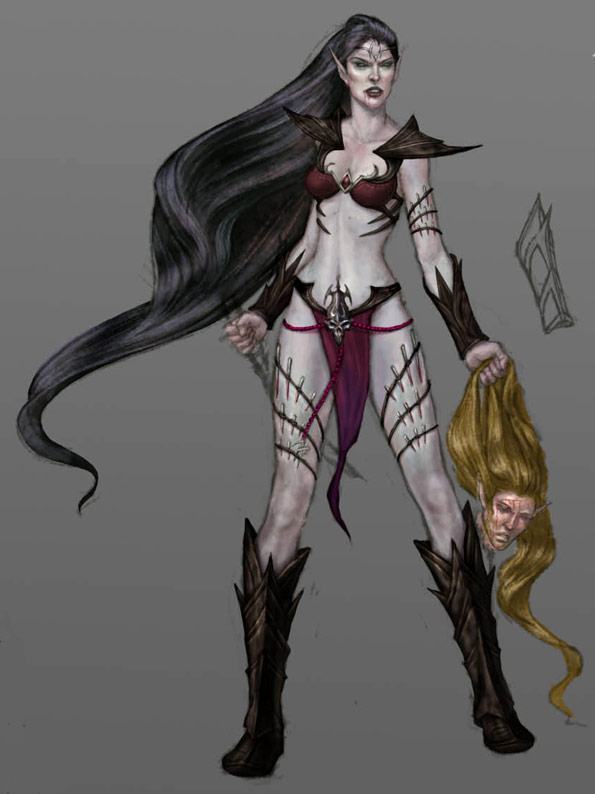 This is visually appealing to me, mmhmm.
~
Choose Lord/Hero.
The Hero/Lord choice can help you to determine what kind of army you wish to field. I prefer to look over the choice presented and pick one Hero/Lord initially, just to get a grounding. Even if you don't like him in the end you can always just remove him, so not a lot of stress if you change it later.
For some armies, such as the Cult of Khaine, a character it the best choice as they change the army dynamic (in my case Crone Hellebron making Witch Elves Core choices, or say Throgg the Troll King making Trolls Core in Chaos, etc).
A good choice would present something to the army that nothing else can give it, whether that be a powerful spellcaster or high leadership. For myself, the leadership aspect is usually what determines it for me. Leadership is essential in Fantasy and especially so in 8th edition, with basically everything revolving around it in some way or another, do not neglect it.
For my Cult of Khaine army I have chosen the following:
Crone Hellebron

Death Hag, Cauldron of Blood, Battle Standard Bearer
For my Chaos Warband I have:
Sorcerer Lord of Tzeentch, Infernal Puppet, Dispel Scroll, Lv. 4 Wizard Upgrade



For the Cult of Khaine army the choices are specific to the idea. The Crone is needed in order to make Witch Elves core and fulfill my desire to field an all-Khanite army. The Cauldron of Blood also functions to boost all Khanite units around so it is a natural addition. Making it the BSB was an idea that came across for two reasons: the extreme defense the Cauldron itself gives to the BSB, and the fact that it will usually just be sitting around the center of the army anyway. When choosing units, as with any system, you will notice synergies between units. There is no strict method of list making so feel free to add things as you see them. You can always edit things later!
With the WoC list I decided I wanted a spell caster, so why not go all out and make him a badass Lord of Tzeentch, who has a built in affinity for casting, and deck him out with a wide variety of useful trinkets and powers? He will give me a nice edge towards Magic Defense while adding a considerable bite to my own Magic Phase.
Subscribe to our newsletter!
Get Tabletop, RPG & Pop Culture news delivered directly to your inbox.
~Choose Core Units.
For the purposes of this article the points value for each army is 2500, which is the standard our LGS has adopted with the advent of the new edition. You may play more or less depending on your group but I've found 2500 enjoyable, and the bump from 2250 needed since, well frankly, things die a hell of a lot more in this edition.
Now, in selecting your minimal core of 25% (aka 625 pts.) keep in mind any Lords or Heroes that you're thinking of utilizing to change army composition, but otherwise use these initial points to develop the early idea of what you want your army to do and this, combined with your initial Lord/Hero choice, should give you a good stepping stone to fleshing out your army ideology.
For my Cult of Khaine army I have chosen the following:
Witch Elves of Khaine x25,

Full Command

(x3)
For my Chaos Warband I have:
Warriors of Khorne x20,

Full Command, Duel Hand Weapons

Warriors of Tzeentch x20,

Full Command, Sword and Shield
During this section it is important to keep an eye on each individual units strengths and weaknesses, and, if one would be so inclined, keep an idea about their possible interactions with the rest of the army. The example above with my Witch Elves, by listing them as core I have dedicated myself to taking Crone Hellebron as my General. With the Warriors of Chaos I saw what they were individually good at and chose to push forth with those innate abilities. The Khornate Warriors have Frenzy, so they wont get the full benefit of Sword and Shield, might as well make them as killy as possible then with duel hand weapons. Similarly, with the Tzeentch Warriors, they gain extra benefit from the Ward presented by using a Sword and Shield, so again we go with what they are naturally benefiting from.
Another thing to consider, and this is an important one, is unit size: "How wide should the unit be?" "How many ranks should I put in?" Those two answers have been heavily changed with the advent of the new edition. Before I would have ran the Chaos Warriors 6×2, sure they'd kill the opponent's front rank without fear of retaliation… Now they have to content with Step-Ups… That, combined with the lose of the +1 Armor from Hand Weapon/Shield, means they take wounds easier… It is those factors that caused me to re-evaluate the formation, in the end deciding that a more defensive approach was best. And after all, they are still putting forth 15 attacks with Hand Weapons/Shield due to two-rank fighting!
The Witch Elves, on the other hand, needed even further reinforcement. Before, it was essential they charged to clear their strike-back zone… Now that luxury is gone, and Witches are going to die on the return strikes. Just no way around that! That means the unit will be getting whittled down as it goes through combats, and we must prepare for this! It is that fact which makes me add the fifth rank to them, and makes me consider whether or not a sixth is in order. But in reality, five has worked fine, so I shall stick with that, the unit is still pressing out 22 attacks at I:6 each round of combat. Basically it boils down to the Witch Elves winning by causing more wounds, the Chaos Warriors winning via attrition.
*A note on Hordes… I myself have not seen many occasions, outside Vampire Counts, to really see a need for a unit to be 30+. I'm sure this will change as 8th edition experience is gained, but for now I'm going to hold that off for it's own article, least I give some foolish advice!
~Take a Step Back
It's now I'm going to look over my preliminary choices and see if anything immediately jumps out at me, as well as see if I like the direction the army is going. It is at this step I'll ponder over what Special and Rare options I may want to consider adding, as well as addressing the weaknesses that look like they're developing in the army.
For the Cult of Khaine, I've decided I want to add another unit of Witch Elves, this is apparent to me right away, so I'll go a head and do it… Already I see though this army, if I truly wish to keep it all Khainite, will have problems with Magic Defense as well as Range Attack/Defense. I will keep that in mind as I look at other units, but as of current the list looks like this:

Crone Hellebron
Death Hag, Cauldron of Blood, Battle Standard Bearer
Witch Elves of Khaine x25, Full Command
Witch Elves of Khaine x25, Full Command
Witch Elves of Khaine x25, Full Command
Witch Elves of Khaine x25, Full Command

1675/2500
Moving onto the Warriors of Chaos List, I have not limited myself to any template or theme as I have with the Cult of Khaine, but it is readily seen that I have a strong focus in both Khorne and Tzeentch. I should decide now if I wish to remain with that theme or go a more general route with my Chaos Warriors. As far as other units go, no clear idea has formed yet as to what I want this army to do. As a result I should sit down and consider this… Moving forth without a clear idea in mind will lead to a disjointed army, and Warhammer Fantasy is all about unit coordination and "the big picture". It is upon this thinking that I decide I shall stick with my already established theme and make the rest of the army Khorne and Tzeentch. Sorry Papa Nurgle and Slaanesh, you'll be sitting this one out!
Still not sure what to add to the army yet though, so I leave it as it is for now and move on.
Sorcerer Lord of Tzeentch, Dispel Scroll, Infernal Puppet, Lv. 4 Wizard Upgrade




Warriors of Khorne x20,

Full Command, Duel Hand Weapons

Warriors of Tzeentch x20,

Full Command, Sword and Shield

1100/2500
*Edit: As of this morning the 8th Edition FAQ/Amendments have been released. You can find them here: 8th Edition Army Book FAQ
~Looks like we're taking up a bit of space! Alright, until our next part here is your homework. Run through your army book, gather up ideas for what you'd like to play and then go through the above steps. We'll be back soon talking about the deadly threats to consider before calling your list "finished"! So how are you retuning your armies for 8th? Lets see lists.