This Week in 40K Podcasting – 3/11 – 3/17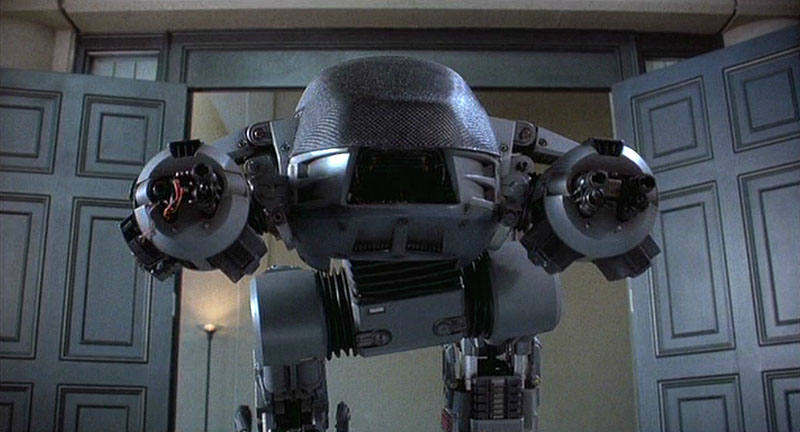 Welcome to another "This Week in 40K Podcasting," Here is this week's top 5!

World's End Radio – Episode 54 ***Explicit Warning***
Highlights: This week the boys from down under delve into the Horus Hersey! They open up the show with the Shout Out and what they have been doing in the hobby and the tournament they have been playing in. Next up the guys go over the news in the world of gaming, a good Grey Knights review in here. Next up was an outstanding review of the background story of the Horus Hersey series of books from the Black Library, spoiler warning to all! Next, they go into how it hobby the Horus Hersey and finding the bits to model an army from the 31st millennium.
Opinion: I have to say that I was blown away by this podcast! I have always loved the show but this one has to be a jewel in their crown, as it was just outstanding. I loved all of the Horus Hersey talk and the tips for building an army were invaluable! Outstanding work guys, I would recommend this to everyone!
Life After the Cover Save – Episode 22 ***Explicit Warning***
Highlights: This week the boys open up with their usual antics and then move on to talk about what they have been doing in the past two weeks. They talk heavily about the tournament they are currently playing in. Next, the boys go into an open forum where they discuss the legists of running their own event, and this runs into a terrain creation discussion. They close out the show talking about Josh's trip to Oceanside where he met up with the cast of Imperial Vox Cast and Carl from the Independent Characters.
Opinion: I really enjoyed this podcast, and to be honest, the best part of this week's show was when the boys were less structured and had that open free form conversation about setting up their own event. I really enjoyed hearing their thoughts on it, and I laughed until I cried while listening to them. Outstanding work!
Highlights: This week, the Overlords have a full house talking new Grey Knights! They move on to talk about what they have been doing this week. In the next segment, "Sprue Peter" the boys talk about terrain building for their event. Next up, Commissar Random did a segment on special characters in 40K and how to fix un-named characters. Next up was a review of the KR Multicase KR-Lite. Carian's segment "The Meat Locker" closes out the show and it covers the old Grey Knights and Daemon Hunters and some soon to be dead tactics.
Opinion: Overall, yet another outstanding podcast from the Overlords. The terrain talk was fun and I really want John to write down his Special Character Awesome Tokens rules down! I really feel that this is one of the best 40K podcast out there today and recommend this one for everyone!
The 11th Company – Episode 60
Highlights: This week is another jam packed show, almost 4-hours of 40K goodness! They open up with "This Week in Gaming" where there is a good preview of the Grey Knights Codex and then they then go into the game that they played this week. Pat interviews Terra and Endless Games. Dave reports in for 40K and interviewed the winner of the Throne of Skulls tournament. Next up is a review of the Black Reach box set, and how to balance it out. Pat had some community interviews which included Painting Services and TOs. Next up, Neil and Ciaran talk about the Dark Eldar Reaver Jet Bike, and they close out the show with some list building.
Opinion: Overall, this was another great podcast from the 11th Company. I was really interested in what the guys had to say about the Grey Knight Codex and I am looking forward to a Codex Countdown so I can prepare myself for the cheese to come. And Dave from 40UK had that good interview as well, which I found fascinating! Check them out!
40K Radio – Episode 17 ***Explicit Warning***
Highlights: This week is the last show before Adepticon, and they boys open up the show with what they have been doing. In the next segment we cover the news, with a lot of Grey Knight stuff in it. Next up was an interview with Mack Martin, formally of Dice Like Thunder and now of Fantasy Flight Games! Rik covered Storm of Iron from the Black Library and then Kyle dies his run down of 40K units. Next up "In the Crosshairs" cover Codex Grey Knights, well, the play-test version anyway!
Subscribe to our newsletter!
Get Tabletop, RPG & Pop Culture news delivered directly to your inbox.
Opinion: Overall this was an outstanding podcast! The Mack Martin interview was great and I really found the "In the Crosshairs" on the Grey Knights Codex very valuable, but I happen to know that the play-test version of the codex is not correct! I am a big fan of this show, but you guys should have held off until you had the real codex in hands!
Honorable Mentions – All great podcasts that just missed this cut this week, but you should still check them out:
Jaded Gamercast – Episode 20 ***Explicit Warning*** – Fantasy this week for the most part but look into it for a good contest!
The Heroic 28s – Episode 6 ***Explicit Warning*** List Building and Ork Codex
El Pee and the Man – Episode 9 ***Explicit Warning*** – New podcast to me, checking them out!
For those of you who do not know me or how I rate 40K podcasts, I will direct you here to my blog with a detailed explanation here.
So, that is it for This Week in 40K podcasting, thanks for reading. Got a podcast all about 40K, or mostly 40K that I am not listening to? Let me know about it, [email protected] and I'll be happy to add you to my listening schedule! Disagree with my review? Post comments for that too!