This Week in 40K Podcasting – 3/18 – 3/24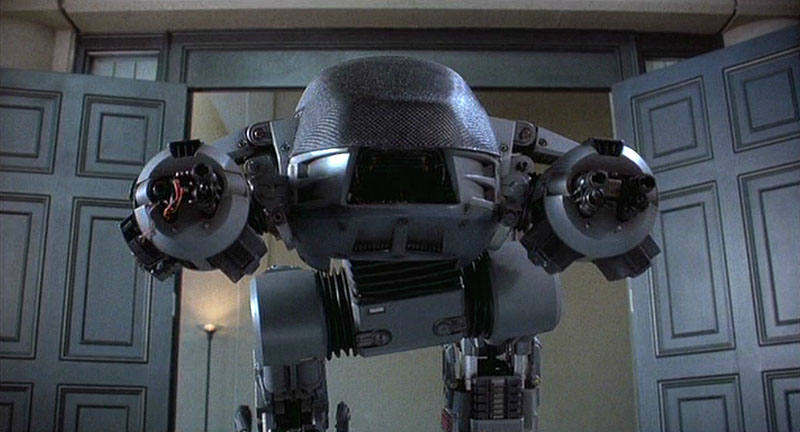 Welcome to another "This Week in 40K Podcasting," Here is this week's top 5!

Imperial Vox Cast – Episode 47 ***Explicit Warning***
Highlights: This week, Bill, Dawson and Tor are joined by Carl from the Independent Characters. They all open up talking about their recent get together and games they played with Josh from Life after the Cover Save. Next the guys talk about what they have been doing lately in the hobby. Next up, after some talk about preparing for Adepticon the boys go back into Imperial Guard and do a re-review of the army. The go off on to quite a few tangents after some good IG talk, mostly hitting on Grey Knights and Dark Eldar.
Opinion: This podcast was a lot of fun to listen to. It was interesting to hear Carl in a different light in a different setting and it sounds like the guys had a blast. I really did enjoy the re-review of the IG as well. This is a good one to listen to this week!
The Eternal Warriors – Episode 13 ***Explicit Warning***
Highlights: The boys are back and they open up their show with what they have been doing lately, Rich tells us of his adventures with eBay! They move on to talk news and really hit on a lot of Grey Knights stuff. In the next segment, the boys go into a great conversation about Conventions and playing in them. They talked about pre-registration and being prepared for that event. In the last segment the guys talk about Eldar Swooping Hawks.
Opinion: Overall this was a pretty good podcast. The main segment on Cons was full of useful information for those who have no idea what they are doing at a con. Good work guys!
The Overlords – Episode 40 ***Explicit Warning***
Highlights: This week the guys are joined by Adam and Carl and open up their show with some news and Forgeworld releases. They move on to Gaming Club news and what they have been doing lately. Next up in "Spru Peter" the boys discuss making 40K terrain and scenery made from left over sprues! After that, Dagmire is joined by MarkDawg and Dan from TEW to talk campaigns and how not to over complicate them. Dagmire closes out the show with an interview of Dave Ploss from the Founding Fields and Heresy Online.
Opinion: Overall, this was a good podcast. I really like the Spur Peter section and am looking forward to photos of these projects. I have to say though that the Dave Ploss interview was a bit uncharacteristic for the Overlords on two counts. First, the audio quality was not the best in the beginning and the language used was also not Overlords-like. I was really surprised to hear the multiple f-bombs in an interview. Other then that, a good podcast.
Highlights: The guys open up this week a public service announcement about supporting your favorite podcasts! They then move on to "This Week in Gaming" and talk about this week's games. There is a good first Grey Knights game in here that is worth hearing! Next, Pat has a bit of a round table with some of the top players in the UK about the Grey Knight Codex. Pat also talk some Foot 'Dar and is it competitive now. Next up, Dave from 40UK checks in with a Scottish ETC team member who is running Deathwing. Next up was a review of the missions that will be at Adepticon this year. Next up was Ciaran visiting again from the Overlords talking about the under-costed Vendetta and what you can use instead of. The guys close out the show with their list building segment.
Opinion: Yet again another good podcast from the 11th Company. I have to say that I am really looking forward to their break down of the new Grey Knights! The interviews were interesting, and I am really liking Ciaran bringing his non-competitive feel to the show. Great work guys!
Subscribe to our newsletter!
Get Tabletop, RPG & Pop Culture news delivered directly to your inbox.
The Independent Characters – Episode 25 ***Explicit Warning***
Highlights: This week the boys are joined by Zack and Aaron, and open up the show with a birthday gift for Carl, a nice Chaos Warhound Titan! Next they move on to talk hobby progress and gaming. The main topic for the show this week was Tournament Preparation, what to do to be ready for that big event! They talk about how to prep you army for the tournament, comp or no comp, painted or unpainted, and to play-test your army. They also give some helpful tips for getting through the tournament.
Opinion: Overall this was a pretty good show. I personally will be attending a tournament this weekend this was a well timed refresher for what to do to prep for that tournament. Good work guys!
Honorable Mentions – All great podcasts that just missed this cut this week, but you should still check them out:
Deepstrike Radio – Episode 11 ***Explicit Warning*** – Favorite Blogs and thanks for the shout out guys!
Interesting Tactics – Episode 8 ***Explicit Warning*** – A good up and coming podcast, I like it!
Failhammer – Episode 11
– Orc and Goblins Review
Jaded Gamercast – Episode 21 ***Explicit Warning*** – A Good Firestorm Armada Review
For those of you who do not know me or how I rate 40K podcasts, I will direct you here to my blog with a detailed explanation here.
So, that is it for This Week in 40K podcasting, thanks for reading. Got a podcast all about 40K, or mostly 40K that I am not listening to? Let me know about it, [email protected] and I'll be happy to add you to my listening schedule! Disagree with my review? Post comments for that too!
Latest News From BoLS: