This Week in 40K Podcasting – 4/1 – 4/7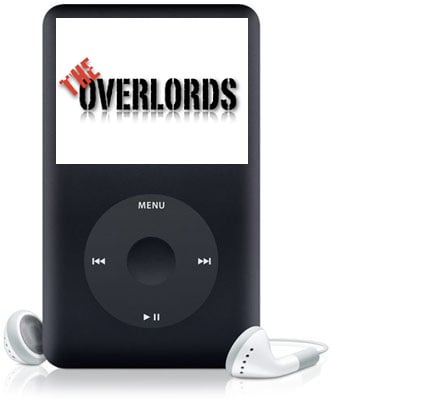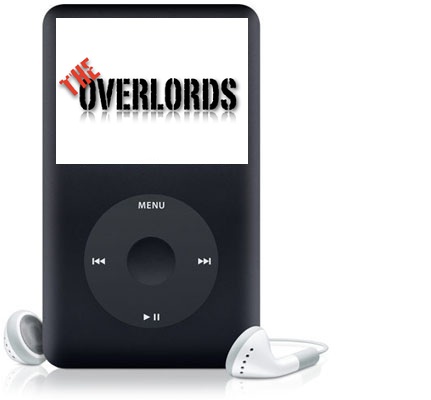 Welcome to another "This Week in 40K Podcasting,"
Here is this week's top 5! ***Explicit***
Highlights: This week the guys are Adepticon 2011! The guys open up with Adepticon fun and what they have been doing lately. They move into their $1000 give away and passing out some FreeBootaz Memberships. They then move on to make some announcements and then some guest interviews, surprisingly an awful lot about games other then 40K. Riks rant was about Adepticon and things there, from there they let the crowd asks some questions of the staff.
Opinion: I have to say I was really disappointed with this episode. Mostly, it was a giant Battle Foam Commercial or filled with talk about games other then 40K. For a show called 40K Radio, there was so little 40K in it that it really was not worth hearing. Funny, sure, but where is the 40K in 40K Radio?
Highlights: The guys open up their show with what they have been doing to get ready for Army in a Weekend and games played. Next, the guys start talking about the show and where they want to take it and what they want to do with it. Next up the guys start talking Grey Knights, and talk about how they feel about this new Codex.
Opinion: I have to say I really liked this podcast. Fair warning the language is adult and not meant for the younger audience, but despite that they had a really good show which I had fun listening to and had a few laughs. Good work guys!
Highlights: This week the guys open up with some news, Video Games, Black Library and Forgeworld stuff. They also discuss GW ending their metal models lines. They then move on to talk about what they have been doing, mostly getting ready for Salute 2011 and some great games played! Next up in Spru Peter Mark talks about taking the GW out of your terrain! Next up, Commissar Random revisited his "awesome Tokens" idea for 40K. To close out the show, Dagmire does his reviews of the books Blood Gorgons and Double Eagle, which included a bit a of reading from each book.
Opinion: Overall, this was another great episode from the Overlords. The Alternative terrain ideas were really cool and gave me some new ideas. I have to say I really liked Dagmire's reading of the Black Library books, maybe they should hire him on for their audio book line! Check this one out, you'll love it!
Highlights: This week the guys open up with their review of a local RTT they attended, keep in mind this was recorded in the car on the way home, so the sound quality is a bit off. Steve and the Wolves took the win in the tournament, and it was really interesting to hear about their games and Neil's review of his Grey Knights. Dave chimes in with 40UK and he interviews Neil Kerr, the UK GT Tournament Organizer. Pat interviews Aaron from the blog Synapse 3 about his Tyranids and Purgatus of the blog Best Overall and they talk Nids as well. Pat also talked to Black Armchair from Perils of the Blog and they talked about the best troops in the game and some Grey Knights stuff. In the Strategy Muses the guys keep up the Grey Knights talk and take a tactical look at the army. Pat talks with Brendon from the blog Grot40K and they talk about the rule Feel No Pain. Neil and Cruise breathe some new life into the Mathhammer segment, and start off by defining what they do to Mathhammer a game. Lastly, the guys talk about some of the most commonly misinterpreted assault rules.
Opinion: This was a pretty good podcast this week. Yes, the audio quality was not the best and the show suffered for it, but the content brought it back up. I really like the 40UK segment and hearing from Neil Kerr was a treat. And of course the rules discussions and mathhammer segments are one of my favorites. I know that they are not for everyone, but myself, I love 'em! Good work overall, looking forward to them getting back to the studio.
Highlights: Jaded Gamercast is back in Studio this week post Apoc game. They open up the show with some Fantasy talk, so skip past it if you're not into Lizardmen. They move on to talk Codex Grey Knight, and hit some of the highs and lows of this Codex. They mostly talk about some of the things that do not fit with the Codex and the feel of this being "just another Marine book".
Opinion: Overall this was an alright podcast, the first half was filled with Fantasy and hence, of no interest to this article. I did like their Grey Knights coverage though and it is good to hear that someone else shares some of my views of these new Grey Knights! So, good for 40K, bad for Fantasy, if you like both, listen and enjoy!
Honorable Mentions – All great podcasts that just missed this cut this week, but you should still check them out:
Subscribe to our newsletter!
Get Tabletop, RPG & Pop Culture news delivered directly to your inbox.
For those of you who do not know me or how I rate 40K podcasts, I will direct you here to my blog with a detailed explanation
here
.
So, that is it for This Week in 40K podcasting, thanks for reading. Got a podcast all about 40K, or mostly 40K that I am not listening to? Let me know about it, [email protected] and I'll be happy to add you to my listening schedule! Disagree with my review? Post comments for that too!