This Week in 40K Podcasting – 4/29 5/1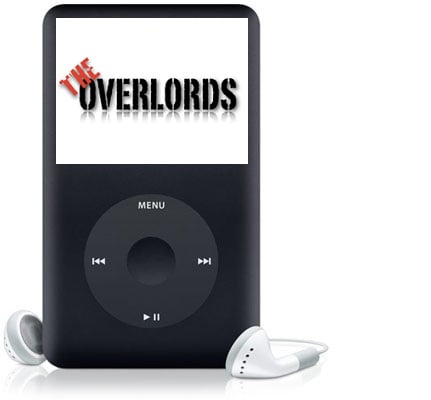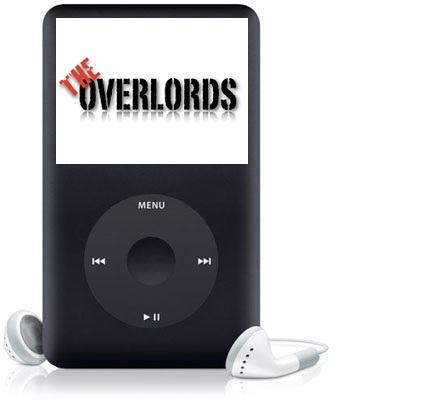 Welcome to another "This Week in 40K Podcasting,"
Here is this week's top 5!
Highlights: This week they guys open up their show with a few announcements and some on their hobby progress and commitments. They then move on to talk about their most recent games played which included a "worst list ever" series of games that they played. Next up the guys are joined by Zack and they give a blow-by-blow tactical analysis of the final game at the Adepticon 2011 Championship. In their next segment, the guys talk about the true cost of 40K. This segment covers the buying of the models, tools and supplies used for the building of these models, and painting and converting these models. They also talk about the time involved in the hobby, time away from family, and the commitments made for big tournaments. They close out the show with an interview with Matt Weeks, the TO of Adepticon 2011.
Opinion: Overall, this was an outstanding podcast! I really loved the tactical break down of the final game of the championship. Personally, these guys have done a major service to the 40K community and deserve major kudos, I have seen Tony's win like 13 time now! The cost of 40K segment was pretty entertaining as well and it was great to hear from Matt Weeks. Fantastic podcast, do not miss this one!
Highlights: Here it is: the long awaited first episode of 40K UK! Dave opens up the show by giving us a light overview of him, his gaming experience and some thanks to the other podcasts other for all of their help. In the first segment, the guys go into Operation: Codex and this week talk about the Fast Attack units and some of the highlights from Codex Space Marine. Next up is a segment call the Tournament Report, Dave and Gary cover day one of the Thorne of Skulls tournament and Dave interviews some of his opponents. The guys close out the show with a pure fun segment that takes the top 16 Special Character in the 40K universe and pit them head-to-head and will see who comes out on top. They covered the first battle between Abaddon from the Chaos Space Marine vs. Drago from the Grey Knights and actually roll it out for the segment.
Opinion: Out of the gate 40KUK has exceeded my expectations for a first podcast. Dave had some help, of course, working with the 11th Company at first, but this really was a well thought out and well-structured podcast. I am really looking forward to his next podcast, great work. I highly recommend this one!
Highlights: This week, Bill, Dawson and Tor are in Studio, Silas was unable to attend. Tor talks about the Grey Knight he bought, Bill proxied a Grey Knight list to give it a shot and Tor talks a bit about some of his Adepticon experience. In the next segment we have the meat of this show, the guys go over the Grey Knight Codex, and give their evaluation of this new army. They also talk a bit of how they would run the army and some list ideas.
Opinion: Overall, I really liked this episode. This was a great run down of the Grey Knights army itself, all army no fluff and they really did go in-depth and gave me a firm grip on the army. Outstanding work guys!
Highlights: This week the guys open up with some GW and local news before moving on to talk about what they have been up to this week. Next up, the guys have another dose of Spru Peter this week as Dean tells us about his Daemon world terrain. Next up, the guys return to Room 40001 and talk about some GW products being a bit more expensive than some alterative products out there, substitutes for Green Stuff for example, also, Special Character that unlock units as troops and GW paint pots. Next up was a second helping of Spru Peter when the boys discuss Air Brushes and some alternatives. After that, Dagmire had an interview with James Swallow of the Black Library. Lastly, Steve interviewed Mike, the Painting Apothecary!
Opinion: Overall this episode was jam packed with good stuff! I have found that I am really enjoying the Spru Peter segments and this has given me all sorts of fresh ideas. IT was nice to see the guys get back to Room 40001 and the interview with James Swallow was pretty good too. Great work guys! Don't miss this one!
Highlights: This week, the Myrtle Beach Wild Bunch opens up with "This Week in Gaming" and talking about all of the games that they played. In Pat's corner, Pat interviews Neil Curr from the Scotland's ETC team, Rob Meadly and his Dark Eldar list, talk some Grey Knight versus Hoard armies like Orks and Tyranids. Next up Dave is back from 40UK (perhaps for the last time) with some responses to emails he has received. Pat talks to TPM from Bell of Lost Souls and they discuss an article that he recently wrote for BoLS about army lists and how they are handed to their opponent. Pat then moves on to a new segment called "Rules Hersey", where he and Steve from the Overlords podcast talk about the drop pod assault rules. Next, Pat talks to Magilla Gorilla about other podcasts out there, and this week they cover the Heroic 28s! Next up was Mathhammer with Neil and Cruise and they cover the basics of probability. In the next segment, the gang goes back to their root a little with a pure tactics segment on the deployment phase.
Opinion: Overall, another good podcast from the 11th Company. The interviews were great and interesting; I will miss Dave and his 40KUK segments but he has moved on to his own podcast, the rule conversation was awesome and the mathhhammer segment was fascinating. And of course, the tactics were awesome! Good work guys!
Honorable Mentions – All great podcasts that just missed this cut this week, but you should still check them out:
For those of you who do not know me or how I rate 40K podcasts, I will direct you here to my blog with a detailed explanation
here
.
So, that is it for This Week in 40K podcasting, thanks for reading. Got a podcast all about 40K, or mostly 40K that I am not listening to? Let me know about it, [email protected] and I'll be happy to add you to my listening schedule! Disagree with my review? Post comments for that too!