This Week in 40K Podcasting – 5/20/2011 – 5/26/2011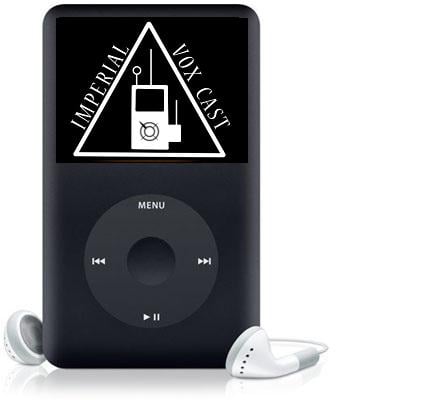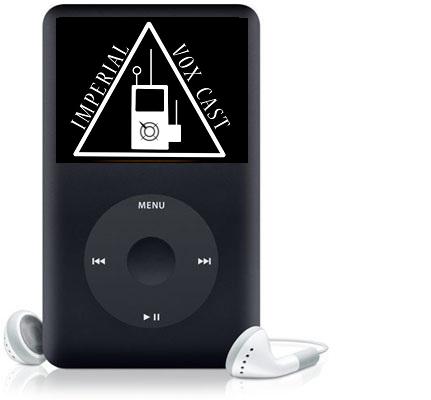 Welcome to another "This Week in 40K Podcasting,"

Here is this week's top 5!
The Overlords – Episode 47 ***Explicit Warning***
Highlights: This week the Overlords are joined by Mike the Painting Apothecary. They open up their show with some news on the price hikes, Forgeworld, local news and finish off their first segment with what they have been doing in the hobby. Next up the guys give a review of CJ's World scenery, then in the Meat Locker, Ciaran talks about his Iron Hand fan Codex. Next up, Mike throws his hat into Room 40001 talking about cheating and beating little kids in 40K. They close out the show this week with an interview with Stuart from Tempus Fugitives and they talk about their Campaign Weekends.
Opinion: Overall, this was another outstanding podcast from the Overlords! It was good to hear from the Painting Apothecary and I really like the alterative terrain segments on the show. The Iron Hands Codex sound like a blast and Room 40001 is just pure fun (guaranteed). Overall, a great show not to miss!
Highlights: This week the show opens up with Operation Codex, and the guys talk about the Troop choices from Codex Chaos Daemons. In the next segment, David interviews with Stacey (his IT guru) and they announce the winner of their first contest. Next up was a new segment called Evolution, where they break down a list and try to make it more ready for a tournament and Dave is joined by Ciaran from the Overlords Podcast and they talk about his upcoming Nova Open Dark Eldar list. Next up was the Big Fight, something I am really looking forward to each week, pits Vulkan Hestan vs Fateweaver. Then, Dave is joined by Andy Kirk, aka Captain Kirk, and they talk what Andy's painting segment will be like in future shows, which will be mostly tips, tricks, and strategies for painting an army and getting it ready for a tournament. In the last segment, Dave talks to Sharan Reddy about his defensive Blood Angels list.
Opinion: Overall I really liked this podcast and have found myself looking forward to 40K UK! The Evolution segment was a lot of fun to hear and I am looking forward to where this might go, and I have to say the Big Fight is something I look forward to each and every week. Good show, looking forward to next week!
Highlights: This week the Myrtle Beach Wild Bunch is back again, and they open up their show with "This Week in Gaming". Next up in Pat's Corner, Pat interviews Goatboy on his Space Wolves bike list and Dash of Pepper on his Necron list. After that, Pat and Cowboy Kenny from the Heroic 28s talk in Rules Heresy about Reserve rules that are commonly played wrong. Next up in a new segment called "Game Plan" the guys look at a Space Marine list and develop a strategy for that list versus common tournament lists. Next up, Pat had an interview with Mike Brandt of NOVA Open fame and he talks about his Adepticon list. Then, Dave from 40K UK interviews Sharan Reddy about his Blood Angels list. Following that, Ciaran from the Overlords talks to Pat about the Parasite of Mortrex from Codex Tyranids in Short Shrift. They close out the show with "The List" where they build a 'counts as' CSM army as Sisters of Battle.
Opinion: Overall this was another good podcast from the 11th Company. I love hearing from Goatboy so that interview was a lot of fun and I really like this "Game Plan" segment and will have to send in a list. The 40K UK interview was a reply of the same interview that was already on Dave's show, so if you do not listen to his show (40K UK) it will be new, for me it was a repeat. Other than that, I have nothing but great things to say about this podcast!
The Eternal Warriors – Episode 21 ***Explicit Warning***
Highlights: This week, the guys open up their show talking about what they have been doing lately, Dan is testing some paint stripping methods, Dave covers a tournament he played in, CSwizzy got some Malifaux and Rich finished off some Black Library books. In their next segment, Casey comes back to talk about his fun game with Rich and John, Chaos Daemons versus Grey Knights and Orks. They go in-depth on this game and some of the antics that happened during it. In the last segment, the boys give their clear and unfiltered opinion of the most recent price hike from Games Workshop and their trading polices with Australia. This has sent many ripples throughout the gaming community and they give their thoughts on this sensitive subject.
Opinion: Overall, I really liked this podcast. We are all a bit upset by the latest round of GW price increases; I personally am at the point where I am not sure I can afford to play their game anymore, so it was good to hear someone else vent about this bogus price hike and trading policy. I feel for my Australian 40K brothers and sister, and I hope the outrage is heard somewhere in the halls of GW. Good show guys!
Subscribe to our newsletter!
Get Tabletop, RPG & Pop Culture news delivered directly to your inbox.
Highlights: This week the guys open up the show with what they have been up to in the hobby. Next up they give a detailed review of their experience at the Alamo GT and how they did in that great tournament. Then, Cowboy Kenny has an interview with Jonathan Daily, the TO of the Alamo GT. After that, the guys give their in-depth review of Codex Eldar. They talk about their feelings on the army, some tricks to expect and some tactics to playing the army. In the last segment, guys give out their dedications to some of the podcasts that have inspired them and they wanted to say thanks!
Opinion: First off, the guys had a revamp of their show and I have to say is that is sounds great! I really like hearing the coverage of the Alamo GT and the interview with the TO. Their Eldar Codex review was pretty good but I would like to have heard a bit more from them. And lastly, I have to say I really enjoyed their last segment as they talked about their top 5 podcasts that they like. Overall, a great show!
Honorable Mentions – All great podcasts that just missed this cut this week, but you should still check them out:
Screaming Heretic – Episode 1
***NEW PODCAST*** I wanted to give these guys a shout out and let you all know about this up and coming podcast, with hot chicks! Check them out!
Imperial Vox Cast – Episode 52 ***Explicit Warning*** – Tournament Coverage and talking MSU
***CELEBRATING TWO YEARS***
Life After the Cover Save – Episode 27 ***Explicit Warning*** – Battleforce Breakdown of the Dark Eldar and GW Price hikes!
Jaded Gamercast – Episode 30 ***Explicit Warning*** – Vampire Counts and 40K Monstrous Creatures rules
El Pee and the Man – Episode 15 – Hours 1 and 2 ***Explicit Warning*** – Starting you first Army
For those of you who do not know me or how I rate 40K podcasts, I will direct you here to my blog with a detailed explanation here.
So, that is it for This Week in 40K podcasting, thanks for reading. Got a podcast all about 40K, or mostly 40K that I am not listening to? Let me know about it, [email protected] and I'll be happy to add you to my listening schedule! Disagree with my review? Post comments for that too!