This Week in 40K Podcasting – 5/27/2011 – 6/3/2011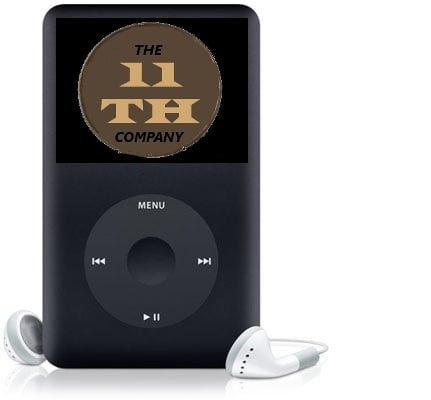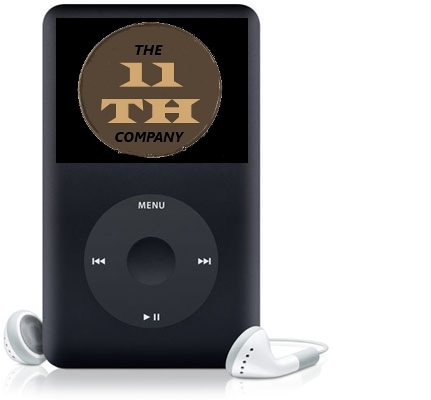 Welcome to another "This Week in 40K Podcasting,"

Here is this week's top 5!
The Independent Characters – Episode 29
Highlights: After an update with KR Multicase, the guys open up their show with an update on their Hobby Progress and the games that they have played in the last two weeks. Next, the main segment of the show is on 40K burn out. They discuss what burn out is and what will burn you out in great detail. They move on to talk about what you can do about 40K burn out and they remind themselves about why they play 40K. They then talk about how to prevent burn out and how to recover from it. Next up, the guys talk about their Hobby Challenge 2011-12, where they will be offering prizes for completing your 1850 army, with a 400 point side bar. That ended the main part of the show, but they had a bonus section called Forbidden Lore where they talked about the book Blood Reaver.
Opinion: I really enjoyed this podcast! I have had some recent events in my life that have me suffering from 40K Burnout right now, so this helped me recognize that and gave me some motivation to get moving. And this Hobby Challenge 20011-12 is going to be awesome, and I already have my list into them. And the bonus material was great, but fair warning, it is filled with spoilers. Overall, this is a great podcast!
Highlights: This week the boys open up with some news on Finecast Models, Dark Eldar third wave, and KR Multicase updates. They move on to talk about local Overlords news and their upcoming birthday. The boys then move on to talk about what they have been doing in their week in the hobby. Next up was a review of Steel Models Terrain followed by Steve's Round Table discussion about mid-range shooting armies and why you do not see them very often. Why are the mid-range armies less competitive? Next up in Dagmire's Tavern, we hear from Mark, Sam and Steve and they discuss the posse-ability a model and how frustrating it can be to make a model look unique. This spills over to a bit of a modeling and painting segments as well.
Opinion: Overall, this was a good podcas tnad I really liked it. I always love their news section and what they have been up to. Their alternative terrain sections have been outstanding, and the posing of model segment was pretty interesting. This was a good one guys!
Highlights: Dave opens up the show this week with Operation Codex and the guys cover the Troops choices from the Chaos Space Marines in-depth. Next up, Dave interviews Matt Kirk and they talk about his tournament Necron list and the potential competitive-ness of this list. Then in "The Big Fight!" the boys pit the Emperor's Champion vs Logan Grimnar and it turns into a review of the Black Templar's Codex. In the next segment, called "the Voice", Gary is back to explain some of the most common tournament terms and tactics in the game of 40K today.
Opinion: This is quickly becoming one of the podcasts I cannot wait to hear each week. The Operation Codex is great, I love the Big Fight, and I have been hearing a lot of Necron talk late. One last gasp before the new Codex I hope. Overall, a good podcast this week guys!
The Screaming Heretic – Episode 2 ***Explicit Language***
Highlights: They are back, the podcast with HOT BABES! They open up the show with a few shout out and some listener feedback. They move on to talk about what they have been doing in the hobby. In the next segment, Kiss My List, the girls talk about a 2000 point Sisters of Battle List that was sent in and give their review. They then take a more expert look at the list and review it from a tactical point of view. In the next segment, Girls on Gaming, the girls talk about conventions and the convention environment for a girl. After that Dave and the guys start talking some Apocalypse! In their last segment, Roy starts off talking about some of his favorite places on the net. Next, they move on to talk about the joys of Resin models and some of the pitfalls that come with buying and building them. They then talk Water Effects and finished off with some talk about Campaigns.
Opinions: How great is this show? Seriously! Come on, it has great 40K talk, it has useful and informative hobby and gaming tips, and oh yeah, hot chicks who have the dirtiest minds of all of the staff? I cannot recommend this show highly enough to a gamer! It is a lot of fun to listen to and I am really enjoying it! If you're not listening to this show, you're missing out! Great work… any chance of getting an autographed photo of the staff?
Subscribe to our newsletter!
Get Tabletop, RPG & Pop Culture news delivered directly to your inbox.
Highlights: This week the Myrtle Beach Wild Bunch is back and they open up their show with "This Week in Gaming". Next up, Pat has an interview with Marcus and Lance from Miniature Wargaming Conversions. Then in Rules Hersey, Pat talks to Recious the TO for the Bay Area Open and they talk about special movement rules. Next up in "The Game Plan", the boys talk about a Pedro Cantor Space Marine list and prep it for a tournament, and it needs some work. Next up Pat talks to Mike from Game On, and they talk about his upcoming tournament, and we hear an update on Pat's Fateweaver model. Next up in "The List", the boys build a Battle Wagon Ork list and a duel Chapter Master Marine list.
Opinion: This was another good podcast from the 11th Company, This Week in Gaming was a bit hard to listen to as they were all talking over each other and that was a bit of a downer. Rules Hersey was interesting, I love the Game Plan, and they cannot build enough lists for me. Overall a good podcast once you get past the first segment.
Honorable Mentions – All great podcasts that just missed this cut this week, but you should still check them out:
40K Radio – Episode 20 ***Explicit Language***
The Gamers Lounge – Episode 32 ***Explicit Language***
Interesting Tactics – Episode 12 ***Explicit Language***
Jaded Gamercast – Episode 31 ***Explicit Language***
Prefered Enemies – Episode 4 ***Explicit Language***
El Pee and the Man – Episode 16 ***Explicit Language***
For those of you who do not know me or how I rate 40K podcasts, I will direct you here to my blog with a detailed explanation here.
So, that is it for This Week in 40K podcasting, thanks for reading. Got a podcast all about 40K, or mostly 40K that I am not listening to? Let me know about it, [email protected] and I'll be happy to add you to my listening schedule! Disagree with my review? Post comments for that too!