This Week in 40K Podcasting – 6/17/2011 – 6/23/2011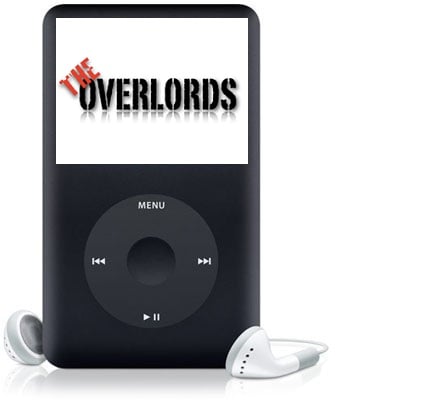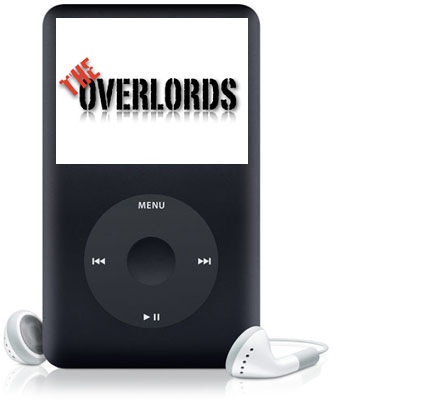 Welcome to another "This Week in 40K Podcasting,"

Here is this week's top 5!
The Overlords – Episode 53 ***Happy Birthday to the Overlords!***
Highlights: This week is a special week for the Overlords, as it is their first Birthday! And they have their longest episode EVER to celebrate, an almost 5 hour marathon! They open up the show with a look back at some of the highlights from episodes past and how they sounded back in the beginning. They then move on to some news, new releases, and some Happy Birthday messages to the Overlords. Next up was what they have been doing this past week which they occasionally go back to some highlights from the past year and a funny birthday wish from the 11th. They then move on to send out some 'thank yous' and reflect on their personal experiences with the podcast. Next up was a review of the new KRMulticase backpack system. Then, after a beer and pizza break the boys go back into some highlights and answering a listener's email about running a Skaven army in 40K. Next up in Sprue Peter, Stevie comes in he leads a discussion about terrain building on the cheap. Then, in Steve's Roundtable, the guys dive into what they would like to see changed in 40K in the rumored upcoming 6th Edition. Finally, the Overlords do a dramatic recreation of Colin Hagreen's "Discomfort" and a short interview with Dan Abnett!
Opinion: Despite the length of this podcast, this was really something special to listen to. I personally want to congratulate the Overlords on a year of greatness. The podcast has come a long way from recording in the garden to be one of if not the premier 40K podcast! This show was a great look back to all of the good times, and I am really looking forward to some more awesome podcasts to come! Defiantly check this one out!
Highlights: This week the crew is reporting from Day one of a two day tournament at Endless Gaming. They open up the show with some talk about their upcoming tournament and the dismal results of day one at Endless Gaming. Next up, Pat has an interview with Ben Mohlie and they talk about the ETC team and his new Dark Eldar army. Pat then talks to Brandon for the White Scars blog and they talk about the Space Marine Thunderfire Cannon. Then, the guys take the time to look at the new Grey Knights and Rulebook FAQ. After that, Pat interviews Darkwyn and they talk about the American Team Championship (ATC). They close out the show by talking about the lists that they took to the tournament this week and how they can improve them, as they did not perform very well at all. And they make a correction to the Fabius Bile list from last week.
Opinion: I really like this podcast, I always love to hear their reviews of a recent tournament and this one was funny as they all had done so poorly in this one. I am really getting geared up for the ETC so hearing that the team is now complete was great, and I really liked hearing about how the guys would fix their current tournament lists. Overall, yet another great podcast! Nice work guys!
Jaded Gamercast – Episode 34 ***Explicit*** – Hoards and Fast Attack
Highlights: This week, Nathan is not in as he is attending the Throne of Skulls in Las Vegas (jealous), and is joined my Matt instead. They open up by talking about hoard style armies in both 40K and Fantasy. They talk about tactics on how to fight with and against them. Next up the guys move on to talk about the Fast Attack slot in 40K. They talk about what is was like in older editions, what it is now in 5th, and what they would like to see in 6th Edition. Lastly, the guys discuss the current 6th Edition rumors and what the game will be like with these changes.
Opinion: Overall, I really enjoyed this podcast. I always really like their podcast to be honest, but the one that center mostly on 40K are usually really good. Short, sweet, and to the point. Great podcast guys!
Highlights: This week is really dedicated to the Railhead Rumble, the guys GT! They open up the show with their hobby progress and games that they played. They move on to talk about some of the news in the Miniature War Games world, including GW and Chapterhouse and the rumored new Sister of Battle White Dwarf Codex. Next, the guys started in with some interviews of people participating at the Railhead Rumble and their experience there. They move on to talk about the tournament itself and what they did to prepare for it and set it up, including mission design and their take on the tournament. Next up was an interview with Dash of Pepper and his review of the Railhead Rumble. Then they go back to their own personal views of the event. Then was an interview with Bell of Lost Souls Chris and he give his evaluation of the Railhead Rumble, and move on to talk about some tips for running a big tournament like this one.
Opinion: This was an ok podcast. I always love to hear reviews and experiences from a big tournament and this is the first time, to my knowledge, that a podcast was responsible for running a GT so this was extra special to me. However, that is all this show was about. So if you have no interest whatsoever about the Railhead Rumble, skip this one and catch their next podcast. If you do, then this is a must hear! For me I liked it as they kept it interesting in each segment but perhaps it ran a bit long for one subject.
Subscribe to our newsletter!
Get Tabletop, RPG & Pop Culture news delivered directly to your inbox.
Highlights: This week 40K UK checks in with a monster 4 and a half hour show! This show is completely dedicated to the big Warp Storm Tournament that the guys attended this past week, a 1750 point, two day tournament held at Maelstrom Games. They open up the show talking about their tournament preparation and some of the awe they had in the presence of a lot of great tournament players. They then move in to blow-by-blow analysis of each of their games and the results. Also, there are some interviews with the each of the guy's opponents during each round where they talk about their army lists and the game. Long and short of it, our man Dave came out on top and won the tournament!
Opinion: I have mixed feelings on this podcast. First, I am very happy for Dave and his big win and it really was fascinating to hear the results from this tournament. However this episode was basically a 4 ½ hour battle report. Yes it was interesting, yes there were some good tips in there, but not only did you have to hear the guys talk about the battles, but there were also interviews to listen to about the battle as well. I think it was a bit too much of a good thing if you ask me, but you decide. Overall, I'd pass on this one this week and catch up on them next week.
Honorable Mentions – All great podcasts that just missed this cut this week, but you should still check them out:
Deep Strike Radio – Episode 16 ***Explicit*** – Steel Legion Coverage
40K for Old Men – Episode 15 Finecast Discussion
Interesting Tactics – Episode 14 ***Explicit***
So, that is it for This Week in 40K podcasting, thanks for reading. Got a podcast all about 40K, or mostly 40K that I am not listening to? Let me know about it, [email protected] and I'll be happy to add you to my listening schedule! Disagree with my review? Post comments for that too!