This Week in 40K Podcasting – 6/24/2011 – 6/30/2011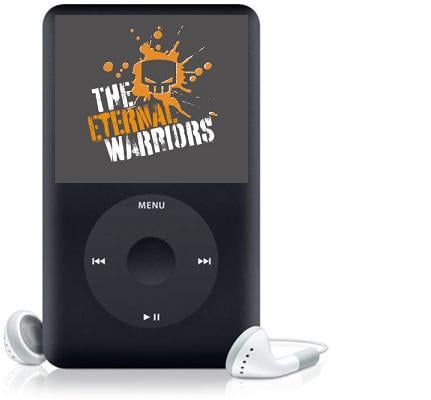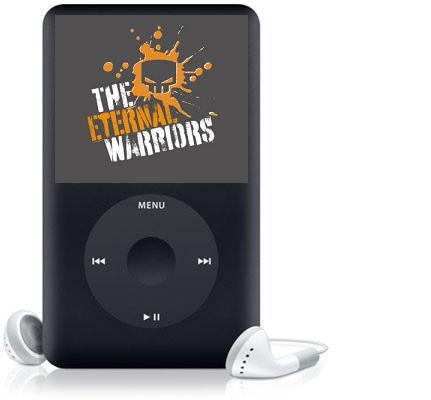 Welcome to another "This Week in 40K Podcasting,"

Here is this week's top 5!
The Independent Characters – Episode 31
Highlights: This week, after some announcements, shout outs, and contest info the boys move over to talk about their hobby progress for the last two weeks. They finish up this segment with an update with the Hobby Progress Challenge, and Carl talks some about his Ultramarines project. They also talk to Zack about his 'counts as' Squats army! Next up the boys do a complete review of all of the Games Workshop "How To" books, ranging from Making Wargames Terrain, Paint Space Marines, Paint Citadel Miniatures, and Painting Tanks. They give a book-by-book review of each of these and give their personal assessment on if the book is worth it or not. At the end they give you their beliefs on if you should buy the book, borrow it or steal it. In the next segment, the guys then cover the Imperial Armory Model Master Class, Volume One. This is a book put out by Forgeworld and gives some of the master level tips for painting vehicles and Tanks. There is also a ton of detail in this book on terrain building with Forgeworld models and terrain pieces. Lastly the guys give some brief reviews of some of the Black Library books they have been reading.
Opinion: I am a huge fan of these guys and their podcast this week is a great example of why I love their show. I found their complete run down of each of the "How To" books from Games Workshop invaluable, and will base my buying decision based on their reviews. They really do give you a great idea of what you are getting yourself into when looking to buy these books. I love their reviews and I loved this podcast! Check this one out!
Highlights: This week officially kicks off year two of the Overlords podcast, and they open up the show by talking about some of the latest Black Library releases. They then move on to some news, Ultramarines Movies legal updates, and talk about the 6th Edition 40K rumors. Next, the guys move on to some local news and talk a bit about Rampage, the mini-Con that they attended this weekend and the fun stuff that they picked up while they were there. They then ease into what they have been up to in the last week. This included Shagga Warboss' tales of Riva Bella, an event the Overlords threw this past week. The boys then do a full review of the new KR Multicase 800, the newest figure case from our friends at KR Multicase. They close out the show with an interview with Romeo of Battlefoam and 40K Radio fame!
Opinion: This was a good show to start the year two off with, I am always a fan if hearing about the games and hobby stuff done, I am so sold on the KR Multicase system, and it was great to hear from Romeo as well. Overall, a pretty good show this week!
Imperial Vox Cast – Episode 54 *** Explicit ***
Highlights: This week we have a full crew of Bill, Dawson, Tor and Silas! The boys open up the show with what they have been up to lately, which involved some Nova Open talk and some the Independent Characters Hobby Challenge! They then move to talk about the game that they have played in the last two weeks. In the main segment of the show, the boys respond to a listener email and try to build an assaulting Codex Space Marine list that is competitive. The boys go into a great level of details on what they would do to build a competitive assault based army and what units they think are best for it. The guys close out the show with a list of their top 5 Independent Characters and some discussion as to why they are the best.
Opinion: I really like it when the guys have a full crew as those always seem to be the most fun shows to listen to. This is not exception, I really liked the subject of building a specific army style and I hope the boys keep this up and build quite a few more armies on air. A great show, I really enjoyed this one!
Highlights: This week the gang opens up the show with "This Week in Gaming" where they talk about this week's games and hobby. They close out this section with some more information on the tournament that they will be hosting. In the next segment, the guys give their final overview of the 2-Day tournament they had attended two weeks back. They described their games 4 and 5 and discuss their final evaluations. Then, in 40K UK, Dave has an interview with Leon Smith and they talk about his Ork army that he is taking to the ETC. Next up in "The Game Plan" the boys take a Black Templar list and pit it up against Blood Angels, Space Wolves, and Venom Spam Dark Eldar. Next up on "the List" Neil and Kelly start off by talking about Dreadnaughts drawling line of sight over a Rhino and is it legal? Then, they make up a 1500 point Death Company Blood Angels like and move it up to 2000.
Opinion: I liked this show this week, but I missed my weekly dose of Pat and his interviews. That being said, most of what I love about this show was here, "The Game Plan" is an outstanding tactical discussion and listening to the gang build tournament worthy list is always a treat for me. So, minus he normal interviews and about an hour and a half shorter than usual, this was still a good show.
Subscribe to our newsletter!
Get Tabletop, RPG & Pop Culture news delivered directly to your inbox.
Highlights: This week, after a proper introduction, Dave opens up the show with some shout outs, hellos, and discussion about a couple of emails. In the first segment, Operation Codex, the boys are back with part 2 of a review of the Imperial Guard Fast Attack choices. This is a really in-depth look and there are quite a few rules discussions in this section worth hearing. Next up, Dave has an interview with Leon Smith, the TO of 40K tournament at UK Games Expo. They go into the details of the tournament, point levels, paint standards, and missions. Next up Dave interviews Steven Ray and they talk about attending your first tournament. What preparation do you need to make and what can you expect when you go. Steven goes into the list that he brought and how well he did at his first tournament. Then, the guys get back to the Big Fight and they finish out round one with Eldrad and the Baron. Following that, Steve from the Overlords podcast joins the boys in taking about his first tournament experiences. The boys talk about some of the pitfalls to the tournament scene, some of the urban myths, and what he found to be the reality of an organized tournament. They then close out the show with an interview with Franco Marrufo and hos 'The End of Times' tournament he is hosting in August.
Opinion: This is quickly becoming one of the podcasts I look forward to each and every week. I am finding that I want more Operation Codex, as this is always a good place to brush up on of few of those units you might not see that often. The main topic of attending your first tournament and what you might expect was a good one that I really liked hearing about, and the Big Fight did not disappoint, I am really looking forward to Round 2! Overall, this was a good podcast this week!
Honorable Mentions – All great podcasts that just missed this cut this week, but you should still check them out:
The Eternal Warriors – Episode 23 *** Explicit *** – Mostly Warmachine talk this week
Jaded Gamercast – Episode 035 *** Explicit *** – 6th Edition Rumors
Life After the Cover Save – Episode 029 *** Explicit *** – IG and Tournament Conversation
Preferred Enemies – Episode 6 FAQs and Know your HQ slot
Gamers Lounge – Episode 34 Mostly Malifaux
So, that is it for This Week in 40K podcasting, thanks for reading. Got a podcast all about 40K, or mostly 40K that I am not listening to? Let me know about it, [email protected] and I'll be happy to add you to my listening schedule! Disagree with my review? Post comments for that too!