Privateeer Press Roundup 8-7-11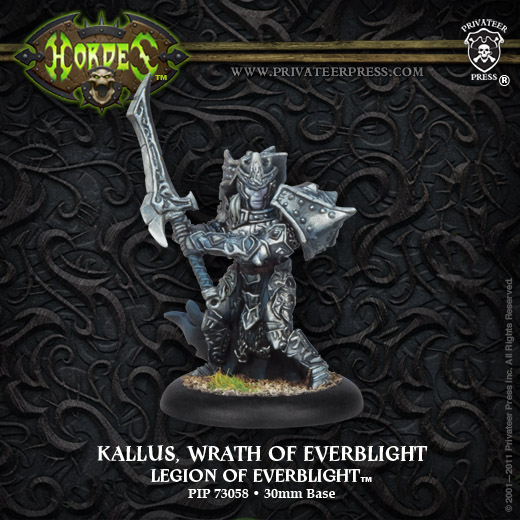 Another week, and two new models unveiled by Privateer. This time we get 2 Hordes models from the upcoming Domination book.
Here is some background on Kallus (yikes) Everblight's a crafty one…
Kallus is a simulacrum crafted to house a shard of the dragon's athanc. His flawless form is matched only by his battle prowess.
Have at it folks!