WARMACHINE REVIEW: Thyra, Flame of Sorrow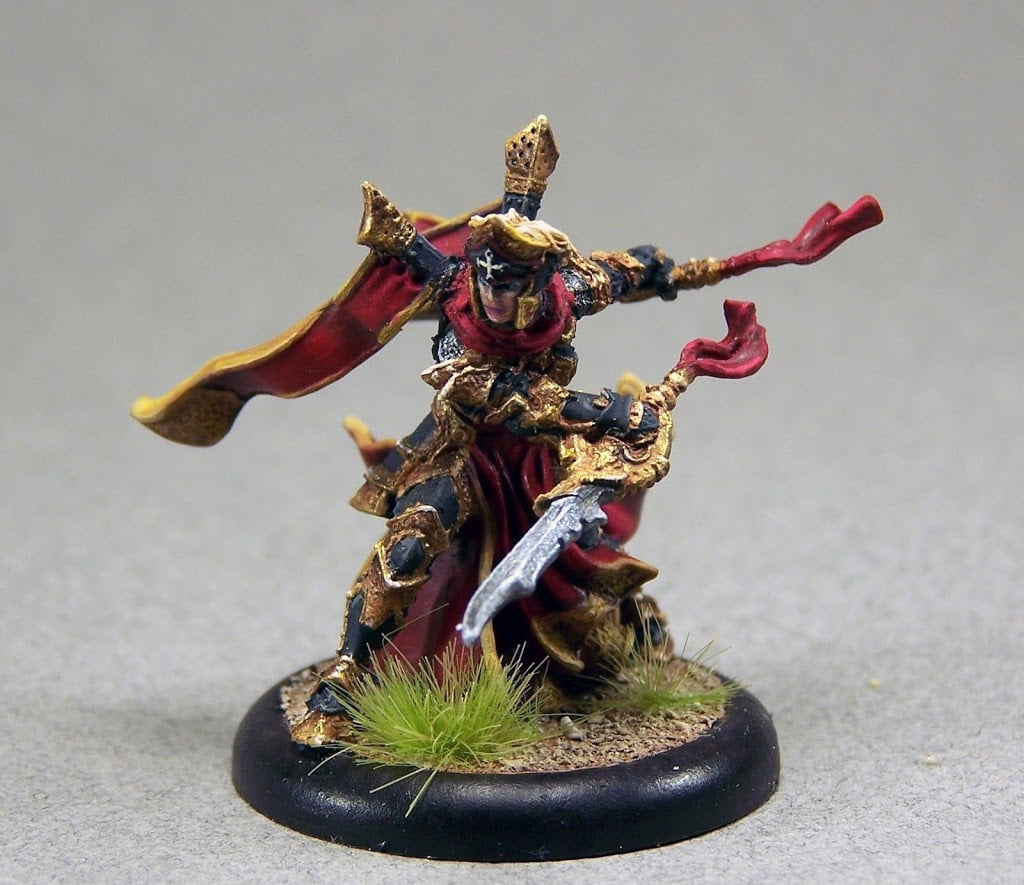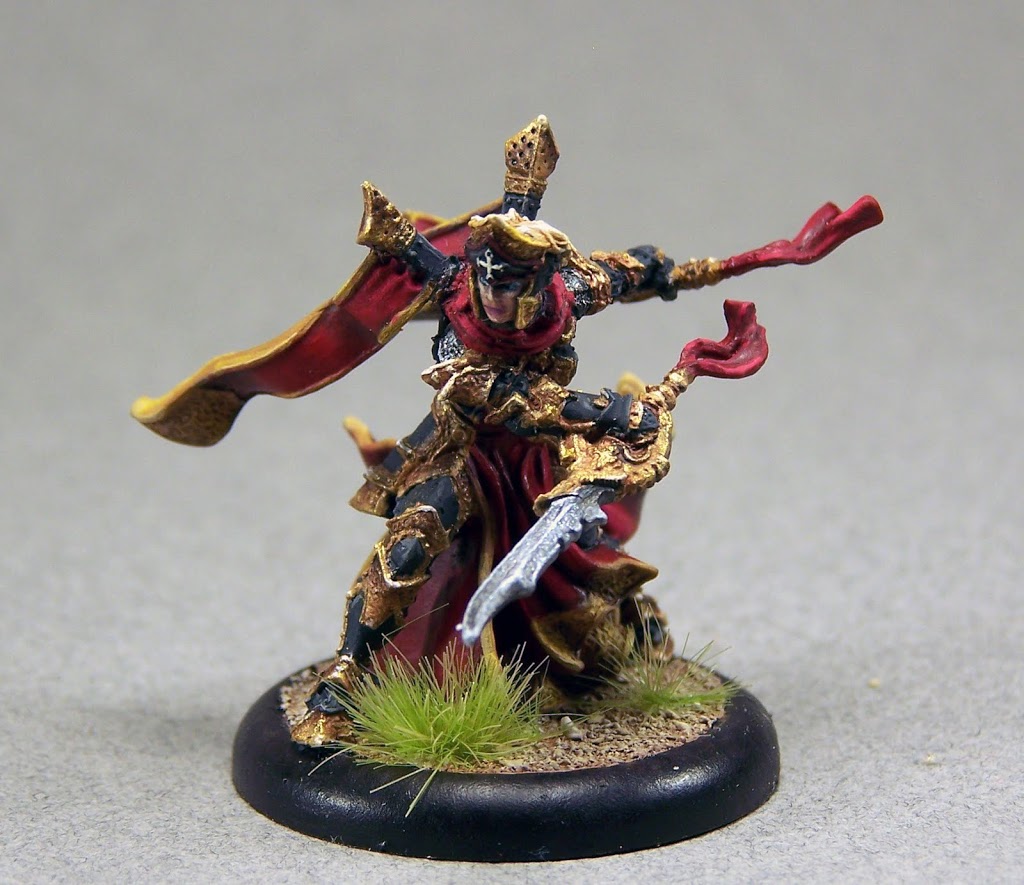 Greetings BoLS readers. Psyberwolfe here and today we're looking at Menoth's newest caster from Wrath: Thyra, Flame of Sorrow.

Today we'll be reviewing the figure. In the future I'll discuss how I'll be using her in games and units I think that will mesh well with her. I'll be looking at three categories: sculpt, assembly, and painting.
Sculpt 8/10
This is an exquisitely sculpted model with tons of great detail. It is an excellent example why miniature companies haven't completely abandoned white metal. The figure is dripping with filigree and lots of surface detail, which is difficult to get in resin or plastic. This model would've received a 10 however there are some anatomical errors and some positioning issues that made the figure difficult to paint in spots. In comparison to the model these are small issues and do not ruin a great model.
Assembly 9/10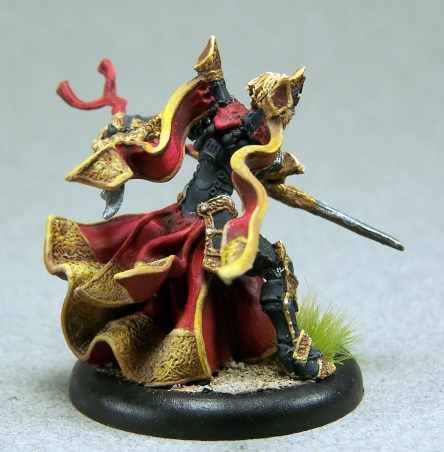 Model assembly was a breeze. The mold lines were very fine to almost invisible. The parts fit together well. The head and body had matching triangular tab and notch which made it very easy to pin. The smokestacks were also easy to pin. (As an aside I recommend 1/32 wire to pin this model.) The body had nice size sockets for the arms which allowed me to avoid pinning them. This model missed out on a 10 because it really needed an assembly picture to indicate where the smokestacks go. Other than that that the figure was a breeze to assemble. I will note pinning the head and smokestacks is essential. Not doing so will result in many reassemblies.
Painting 7/10
What I mean by painting is ease of painting; I decided to fully assemble this figure and paint it as a wargamer. That was my first mistake. This is a high quality model that requires painting in a state of partial assembly. If I were to do this over I would definitely leave the arms and back tabard off and paint separately. The forward right leg also led to some headaches with the brush but that could be solved by painting her off the base. This is a technically demanding model, so take your time with it. If you're just getting into the hobby I would get some experience painting infantry first.
Overall I'm giving her an 8/10 because Thyra is a great model. For the hobbyist she will require some finesse which seems to go along win her play style. I'm glad she's in my collection and I'm looking forward to seeing how she will perform.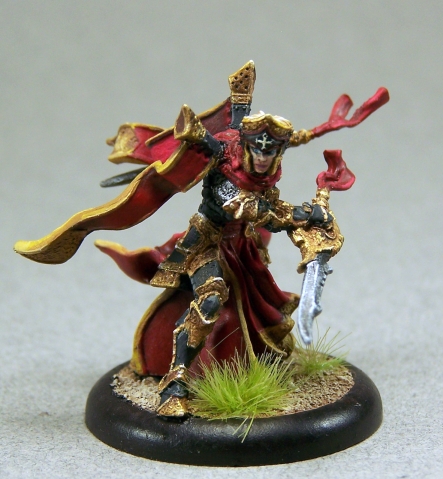 So folks which Wrath Casters have you collected and painted up? Any you think have great models in particular?