40K Deep Thought: Do Any of these Units Break the Game?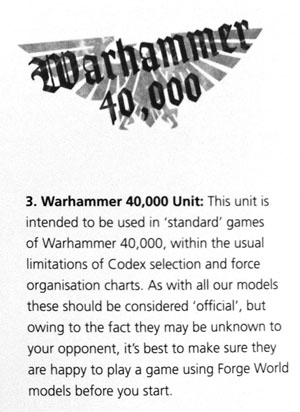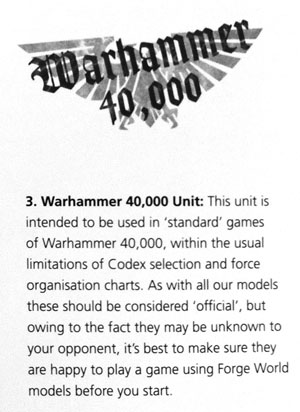 Forgeworld put out the new Imperial Armor Apocalypse (2nd Edition) book last month. Tell me what you think of these units:
First of all, all these units have that top logo on them:
Now I'm going to have way more to say on this in a few days, as I'm poring over the book now, but lets start off with something easy. Take a look at these units and tell me if you think any of them are totally unbalancing, or would break the game in standard (non apocolypse) play:
IMPERIAL GUARD
Tauros Squadron

SPACE MARINES
SM Contemptor Dreads (Standard, Blood Angel, Space Wolves, Mortis)
SM Siege Dread
SM Land Raider Achilles
SM Caestus Assault Ram
SM Lucius Dread Droppod

IMPERIUM
Aquilla Lander
Valkyrie Sky Talon Transport
Arvus Lighter

ORKS
Big Squiggoth
Warkopta
Kustom Meka-dread
Lifta Wagon
Grot Tanks
Grot Mega-tank
Grot Bomm Launcha

ELDAR
Firestorm
Wraithseer
Hornet
Warp Hunter

TYRANIDS
Malanthrope
Meiotic Spore
Stonecrusher Carnifex

TAU
Piranha TX-42
Remora Drone Fighter
Commander R'Alai

NECRONS
Tomb Stalker

DARK ELDAR
Reaper
Tantalus
Raven Fighter

Subscribe to our newsletter!

Get Tabletop, RPG & Pop Culture news delivered directly to your inbox.

CHAOS MARINES
Chaos Contemptor Dread
Giant Spawn
Spined Chaos Beast
Hellblade Fighter
Dreadclaw
Now you have to have the Forgeworld book to dig deep into these, but think about those entries from a couple of viewpoints and discuss:
1) Are any of these totally broken and would unbalance the game? Remember to take the FOC and point costs into account.
2) See any interesting trends on who gets things and who doesn't?
~I'll be talking more on this one soon. Have fun.