HOBBY CHALLENGE: Wreck Edition Deadline Approaches!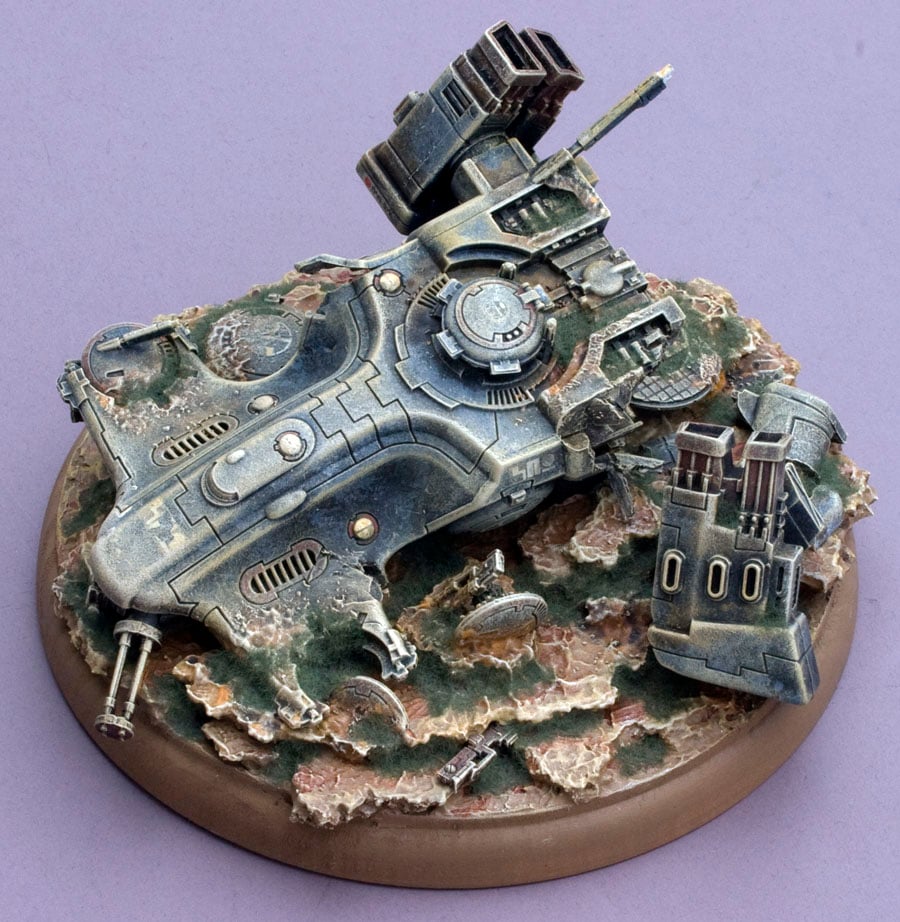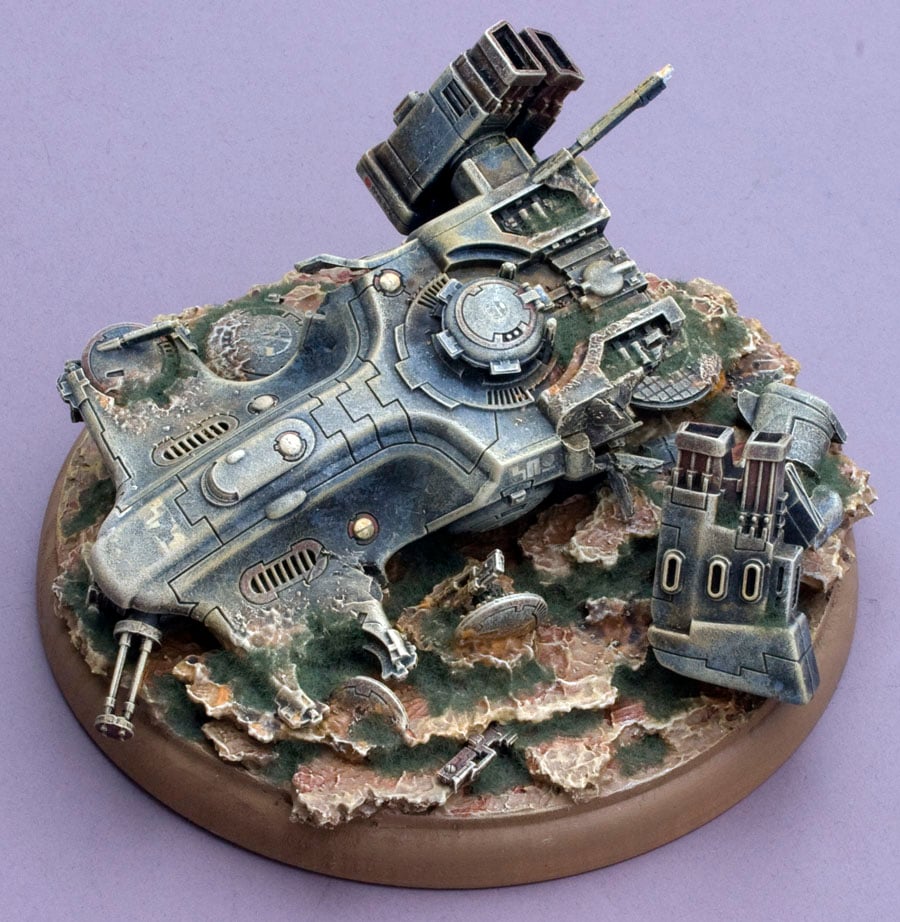 The Build-a-Wreck Challenge is almost over. Get in those dioramas and smached up kits before the weekend folks.

This challenge is sponsored by Spikeybits, and its a pretty cool diversion. I know you BoLS hobby experts are up to it though. Here's the rules:
Remember this post from waaaay back? Go read it and look at the pretty pictures – right now! Your Hobby Challenge is to create a wreck diorama using a large vehicle (40k), or a monster/thingy (WFB), or a warjack (WM/H). Grab an oversized round base available at any hobby store like Michaels, or Hobby Lobby, and let your creative juices flow. We want to see how evocative of a wreck scene you can create that really takes the viewer into the aftermath of some battle. It could have occurred hours earlier, or centuries, that's your call.
So have fun, finish up your masterpiece, and put 3-4 pictures of your entry shot up against a white background in this Wreck Challenge Thread on the Lounge. Spikeybits will select the finalists after the deadline, and put them up for a BoLS user poll for the grand prize winner.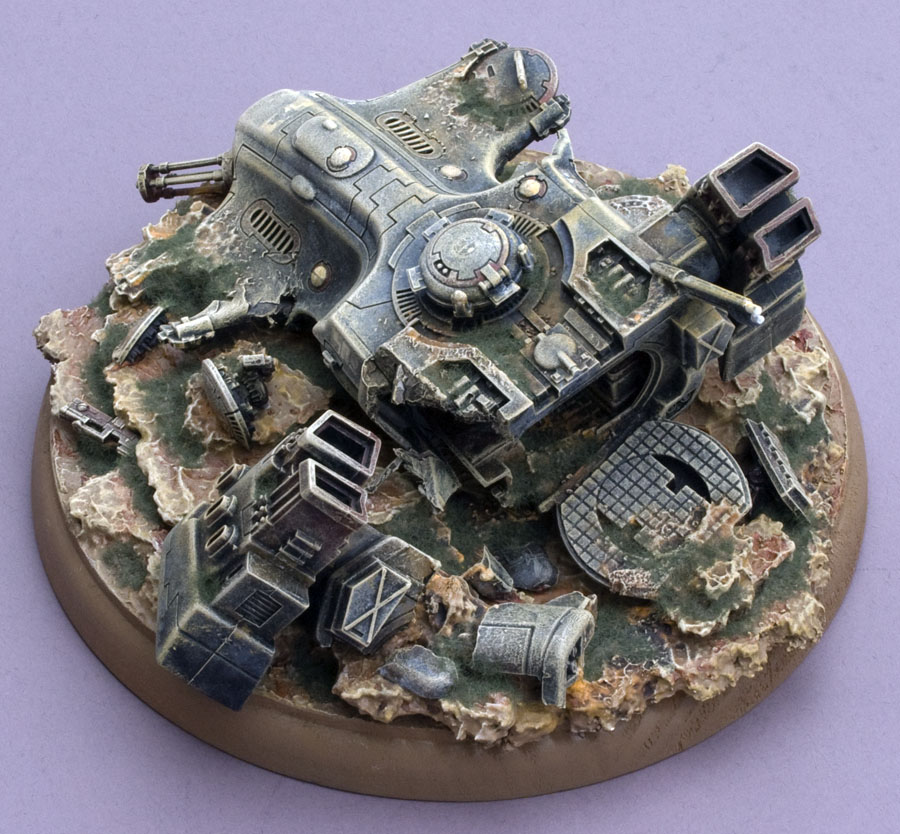 The winner gets not only bigtime bragging rights, but the following hobby and basing supplies courtesy of Spikeybits:
Vallejo Black Lava Paste
Vallejo Transparent Water
GF9 Plastic Accessory Variety Pack
GW Grass Tub
GW Snow Tub,
GW Glade Grass Tub
GW Scorched Grass Tub
GW Sand Tub
~Crack out the , clippers, drills, files and get in those finishing touches. I know you all will blow our socks off – as usual for BoLS Hobby Challenges. Remember, the deadline for the Wreck Hobby Challenge is SATURDAY 10/15/2011. GO!!!