NEWS: Privateer Licences Lifesized Weapons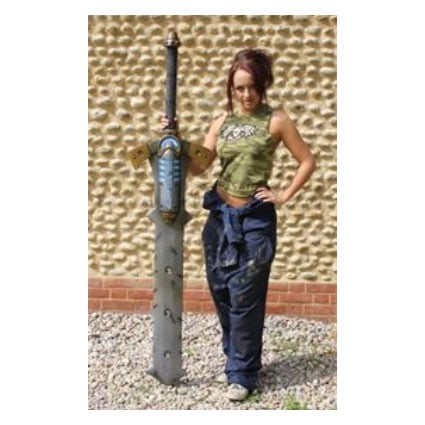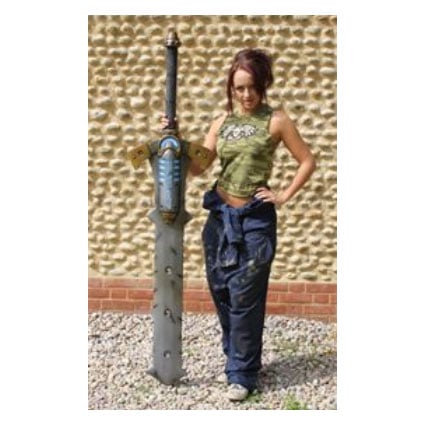 Warcaster not included
If you've always wanted to wield Coleman Stryker's mighty sword, here's your chance…
by Artyfakes
Here's the press release:
Privateer Press is pleased to announce it has licensed the rights to produce life-sized foam-latex replica weapons from its WARMACHINE and HORDES tabletop miniatures games to Artyfakes Action Props Ltd.

The first item to be made into a full-scale reproduction is the impressive Quicksilver, Commander Coleman Stryker's magical great sword.

"We are extremely pleased to be working with Artyfakes to bring the fantastic weaponry of WARMACHINE and HORDES to life in all its full-sized glory. Now anyone who has ever dreamed of wielding one of the most iconic blades from one of WARMACHINE's most beloved characters can have own their very own Quicksilver," said Director of Business Development William Shick.
Each replica will be individually hand constructed from high density foam and latex, allowing an unequalled tactile experience in full-scale reproductions.

When asked about the new line, Artyfakes owner Nic Samiotis said, "We have worked closely with Privateer Press to produce something which perfectly captures the character of the weapon, giving you the opportunity to imagine what it may be like to stand in Commander Stryker's war-torn boots and defend Cygnar."
Who knew Stryker's blade was so…big. I wonder what other famous weapons are coming next? Sorscha's Axe? Deneghra's Staff? So who wants one of those hanging in their gaming room?