40k Feast of Blades GT- Coverage & Winners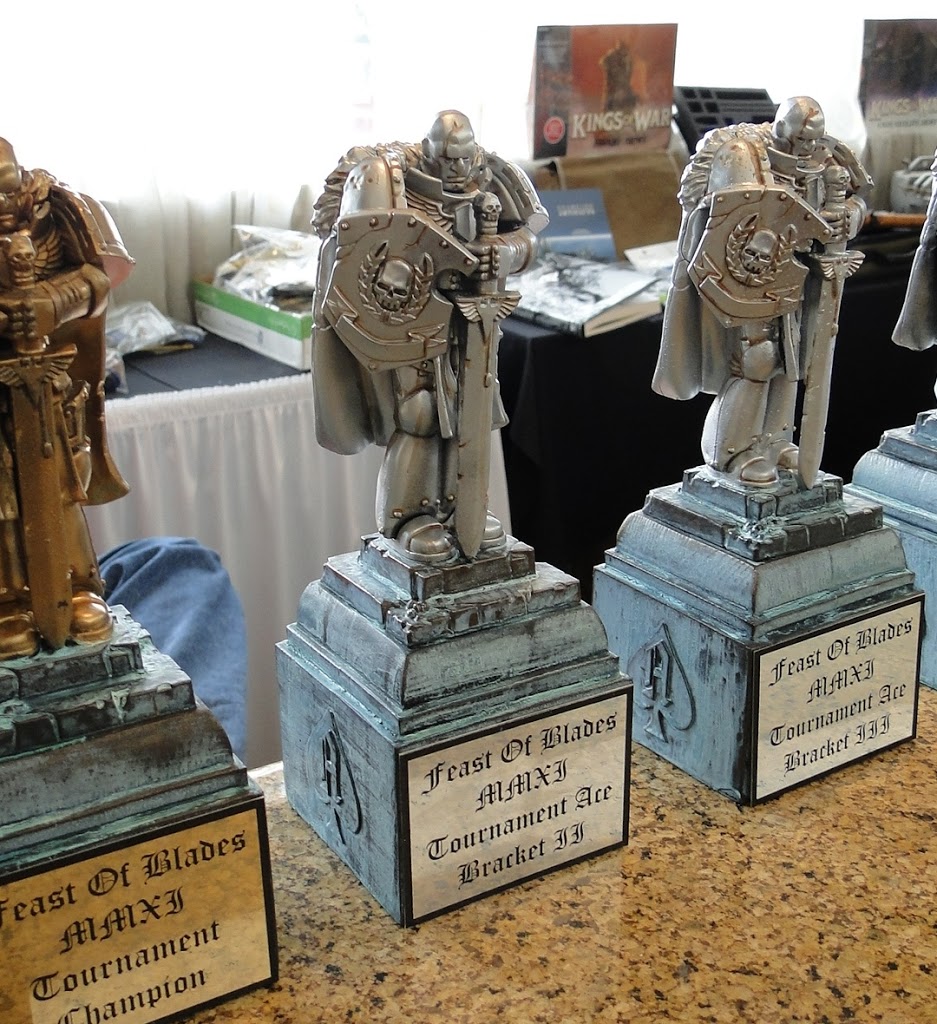 MBG here with my coverage of the Feast of Blades GT.
Every good thing must come to an end, and now as I sit writing this in my hotel room I can't help but wish I had played this weekend.

My ATC teammates Nick Rose, Thomas Reidy, and Kenny Boucher took first, second, and third respectively in the invitational, and I would have really welcomed a chance to play them one on one.
Regardless it was a great weekend overall, as the event was very well received.  Honestly I didn't hear one bad thing at all about the event.
There was no painting score in the Invitational, but there was players choice (as voted by the participants), and that went to Mike Haspil's Knights of Titan.
For the Open tournament side first place went to Richmond native (and personal friend) Casey Christopher with his DOA Blood Angels.
From a completely non scientific perspective (aka just me making quick observations lol), the meta overall was at least 25% Grey Knights, followed by Blood Angels, a tie of Space Wolves/ Dark Eldar armies, Imperial Guard and rounded out with everything else.
As far as the terrain went, it was very well done, and uniform for the most part. You can checkout some of the sweet terrain tables that they had for the event, below.