Model Review – Kromlech Small Turrets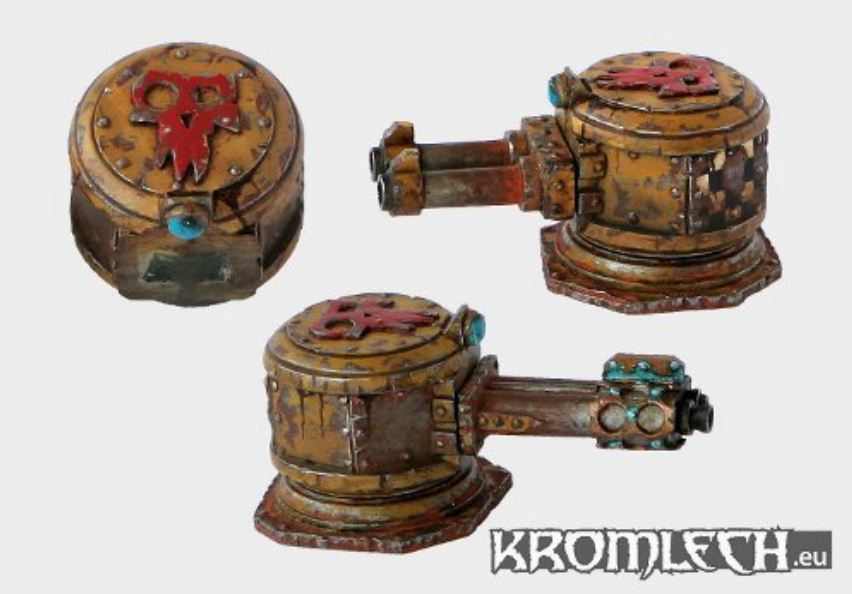 As part of their Orc War 2 series Kromlech released these two turrets for converters and scratchbuilders.
Note: I use my own scoring system for rating models.
1 toof
-Far below average This product turned out to be a piece of junk.
2 teef
– below average but not terrible. This product was a slight let down.
3 teef
– Good, average, this product meets my expectations.
4 teef
– superior to most of the products out there in either price, quality, etc this product goes above my expectations.
5 teef
– Extremely high value or quality. This product blows me away.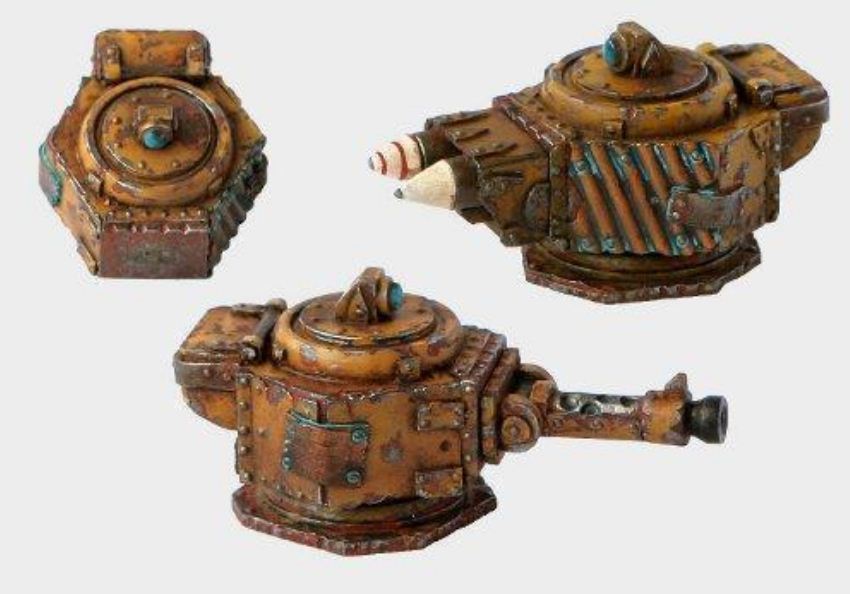 Quality:
Kromlech continues to impress me with their casting abilities. Their products consistently look great. No air bubbles, no mold lines, no warping, just a nice clean cast. I definitely feel the quality of their casts are above average, however, I am seeing other small companies with similar quality. So before too long this maybe be the norm but for now its still slightly above average.
Value
: For the convertionist or the scratch builder these will probably be very useful to give your models some variance. Even for the battle wagon they would be useful if you want to run rokkits or don't like turrets that it comes with. Each one comes with alternate guns and a mounting plate. So I thik in that respect they are nice. However, I think they are a bit on the expensive side for what you get. I think if they were a couple of bucks cheaper they would be spot on.
Look/Feel
: I think they nailed the look and feel perfectly to fit in with the classic Ork feel. There are plenty of rivets, scrap bits bolted on and just a general crude construction. I'm sure painted up these would look even better on these models.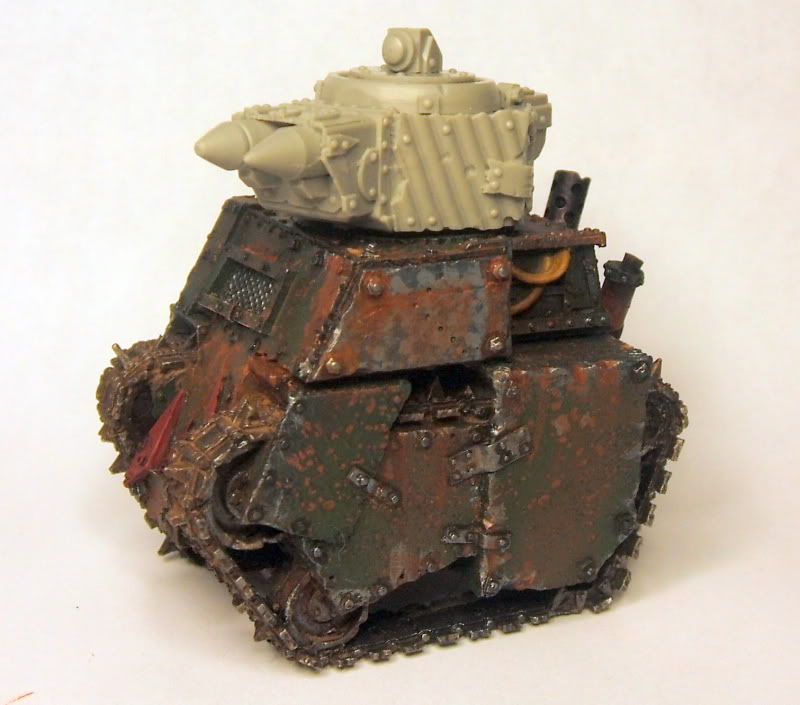 I'm sure everyone has figured out that I am a fan of Kromlech's products. The consistently deliver high quality products that look great. Some times the prices are a little high but not any more than Forge World or other high quality manufacturers.
Questions, Comments? What do you think?