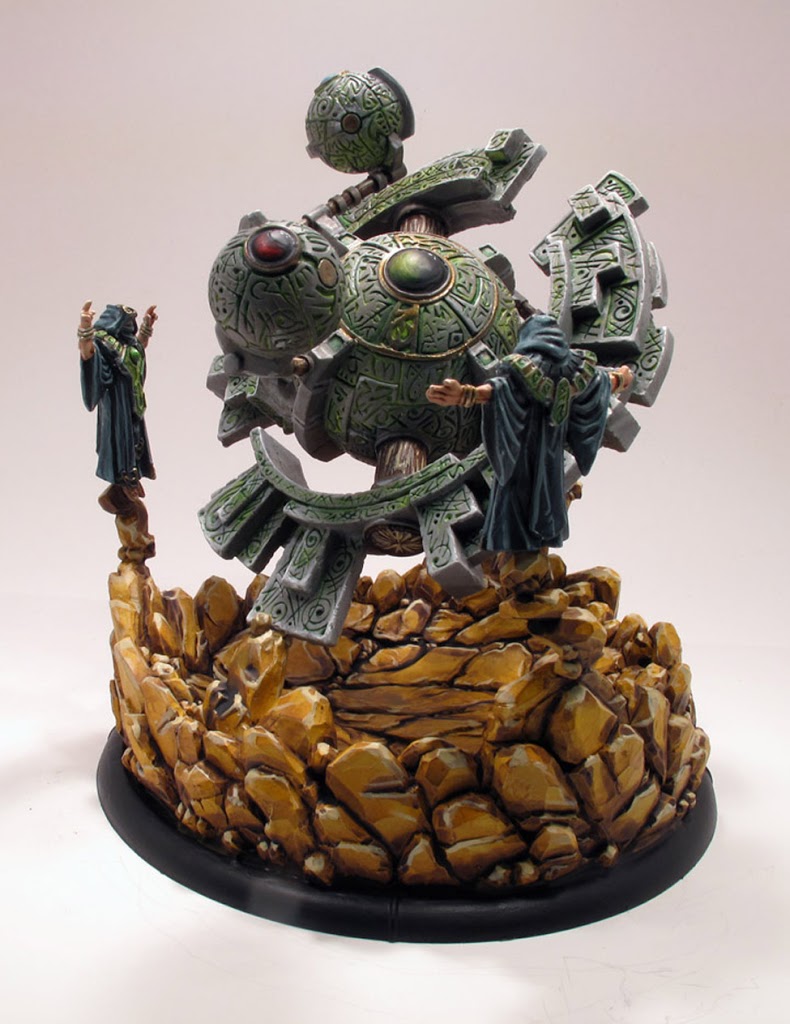 Guest Article by Nick.
The Celestial Fulcrum is the battle engine I lusted after more than any other. It's an extremely dynamic mini that just oozes cool. Once I got my paws on this bad boy I had to get it painted and on the table ASAP. Let me show you how I got it done…


If you've read any of my tutorials you know that I love white primer. It takes some getting used to, but anyone interested in speed painting should give it a try.
I'm starting with the rocky base. This thing really animates the model. The cratered center gives the fulcrum a real sense of gravity. There is a tiny bit of rock on the stone half of the model. If you are painting separately you might miss it.



#1 Begin with Bestial Brown, add a little water and a few drops of mixing medium. When you apply this mix you should get a nice gradient. Painting out of the pot will usually give you consistent coverage. I want to skip basecoating all together, this is why I love white primer. Let this dry completely before the next step. #2 Devlan Mud wash, just add this to the cracks. If you get a little messy that's fine, you can tidy it up in the next step. #3 Take your time with some Menoth White Base straight out of the pot. Use a smaller brush and just pick out the edges.
The end result looks a little like the Barrens in WoW. If you want to go a bit earthier adjust your colors accordingly, the process can remain the same.



On to the fulcrum #4 Get some Wurm Green together with water and mixing medium like before. Use a big paintbrush and go to town. I wish I had thought to just dip this thing in some green Paas easter egg dye. #5 Thraka green wash gets applied to much of the model. This will help add depth to the glowing runes.


#6 Carefully drybrush Bastion Grey. Be sure to get most of the paint off the brush before applying, you dont want to paint the runes. #7 Fortress Grey drybush highlight. Just target the higher areas and edges. #8 Skull White straight out of the pot. Use very sparingly and apply with a very small brush. Any stone corner should get a small dot of paint.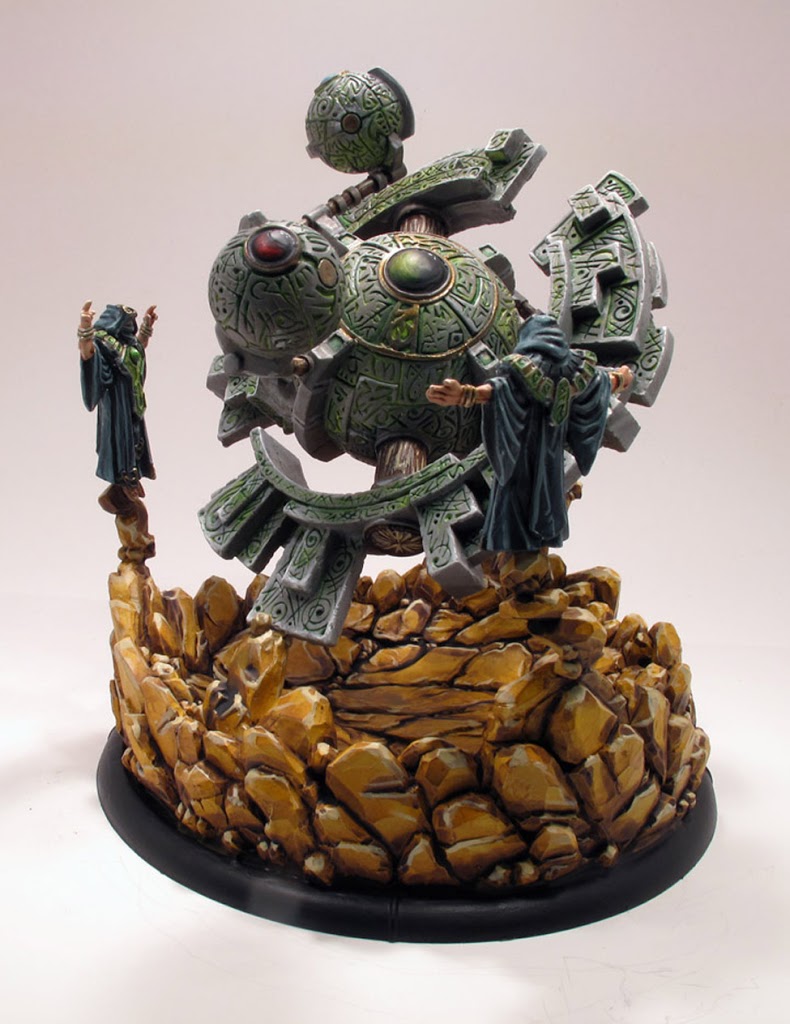 After that you are in the home stretch, just a few details here and there… wood, gems, druids… simple stuff really.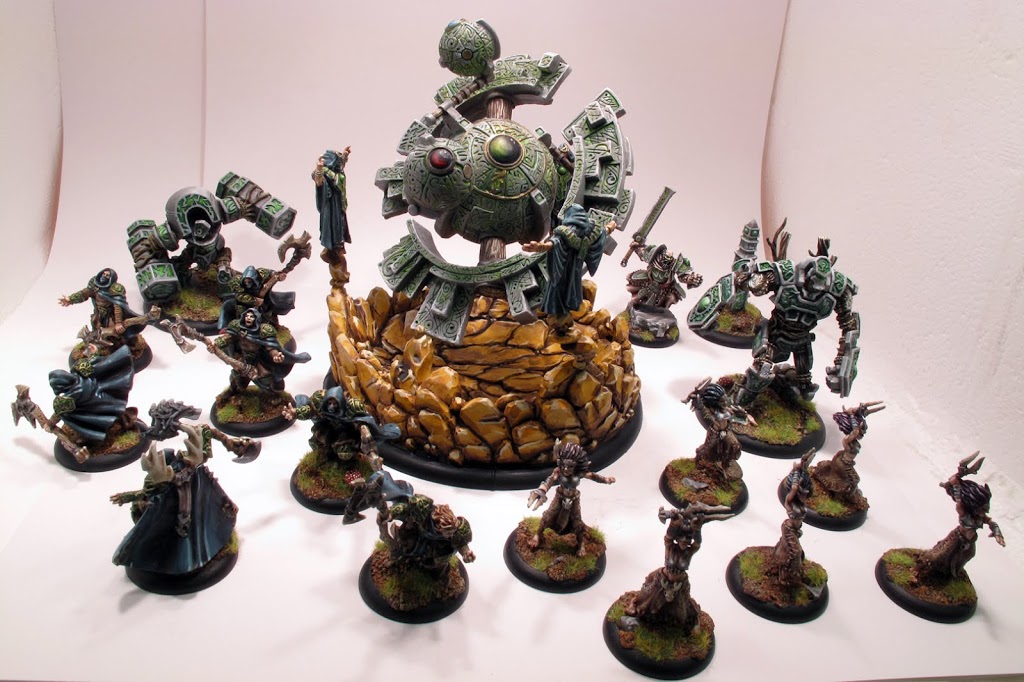 ~Now all that's left is to get a game in.